Covid-19 Guided Walk for One. Number 3: The Bluebell Walk
Number 3: The Bluebell Walk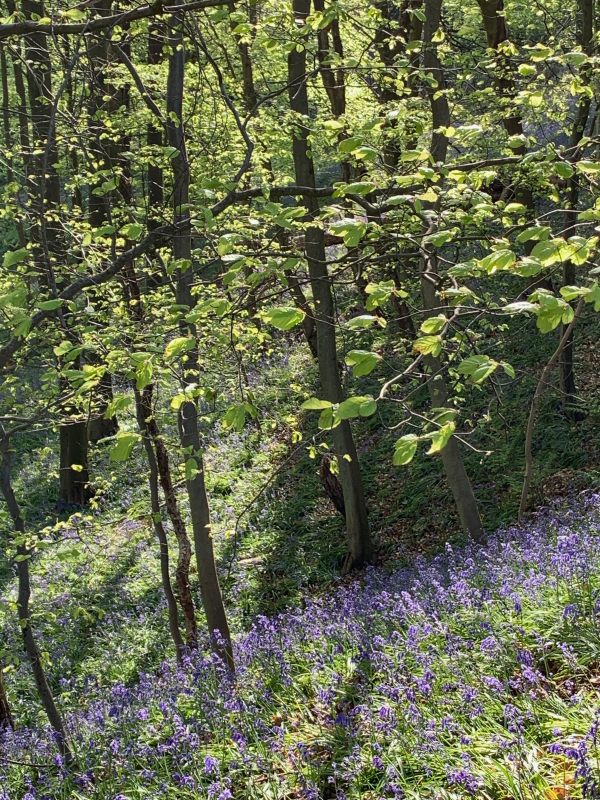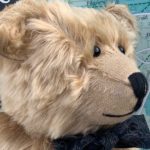 Bertie: "Cor, I dunno! First of all he tells us he hated Holmwood Common. Then out of the blue (literally), he discovers he loves it. Writes a whole blog on it, that lots of people liked. Then he comes home and declares "That's bleedin it. I'm not going over there again for a while!"
It seems that the fine weather, the closeness of the common to local villages and the outskirts of Dorking had made it very popular during the Covid-19 crisis. The peace and beauty of the circular trail featured in Part 2 by the story had been ruined by too many cyclists and runners oblivious to the rules on social distancing or indeed common decency. Dogs seemed to be everywhere. But you know him. Here was an opportunity to walk a bit further in the opposite direction. Back to his favourite countryside in the Surrey Hills. This time to the hill country leading to Leith Hill and its famous tower. And the bluebell walk. Walking to the Landslip Car Park featured in Frank's Walk.
Not to go on that walk this time, which starts with a drive to the car park. But rather walk to it through glorious countryside and numerous bluebell woods.
Once again this is a virtual walk starting at Laurel Cottage.If you choose to actually walk it you will need a map. Or Bobby.
This bluebell walk is quite different to the other walks in this series. as they were entirely on National Trust (NT) land. There are still lots of private estates in Surrey where public footpaths cross private land. The paths are maintained by Surrey County Council (SCC), whose priorities are different to the NT. In general, the NT has responsibilities to improve accessibility to their properties, including the open countryside. The same responsibilities are much more difficult to achieve with the local authority.
The most notable consequence of this is that the NT is actively replacing stiles with galvanised kissing gates and ordinary gates. This would be impractical in many parts of the public footpath network. Here, the responsibility to SCC is for the quality and safety of the existing locations of stiles. In practise, on our walk there was quite a lot of variation. Good quality stiles should always have a tall post for stability. Some have far too high a reach for little legs (or old ones) to negotiate. And some have barbed wire and electric fences a little too close for comfort. To be fair, there were no broken or dangerous stiles throughout this walk. But some needed a good leg up.
He didn't go round Frank's Walk. You can read all about it from last year. Instead he had a choice of routes back to LC. Spoilt for that choice, and faced with the glorious weather forecast to last just three more days until heavy rain, he went back twice more. Each time a different route. Unforgettable and immortalised in this blog. What follows is some pictures from all of them. All of them centred on Coldharbour.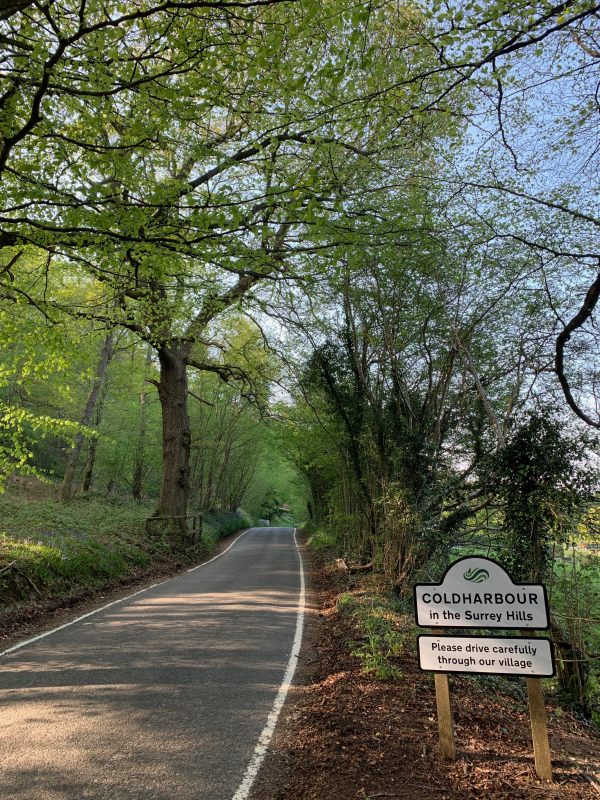 Coldharbour Village.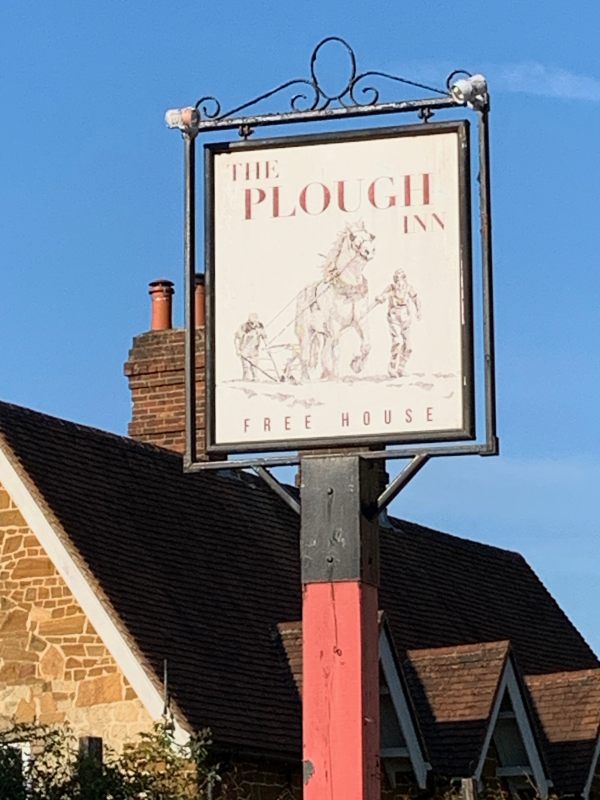 Stiles or Gates.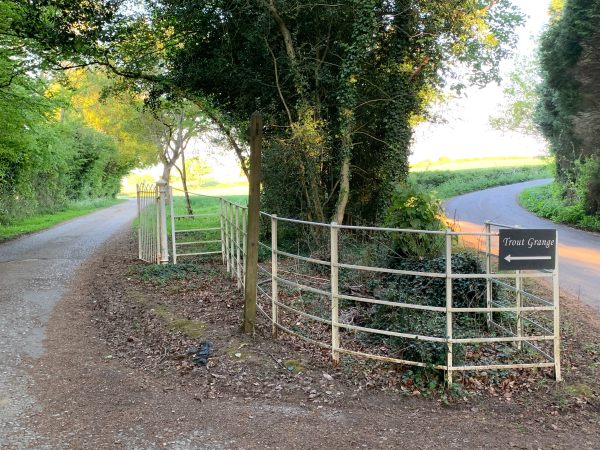 Lighting a Candle for Diddley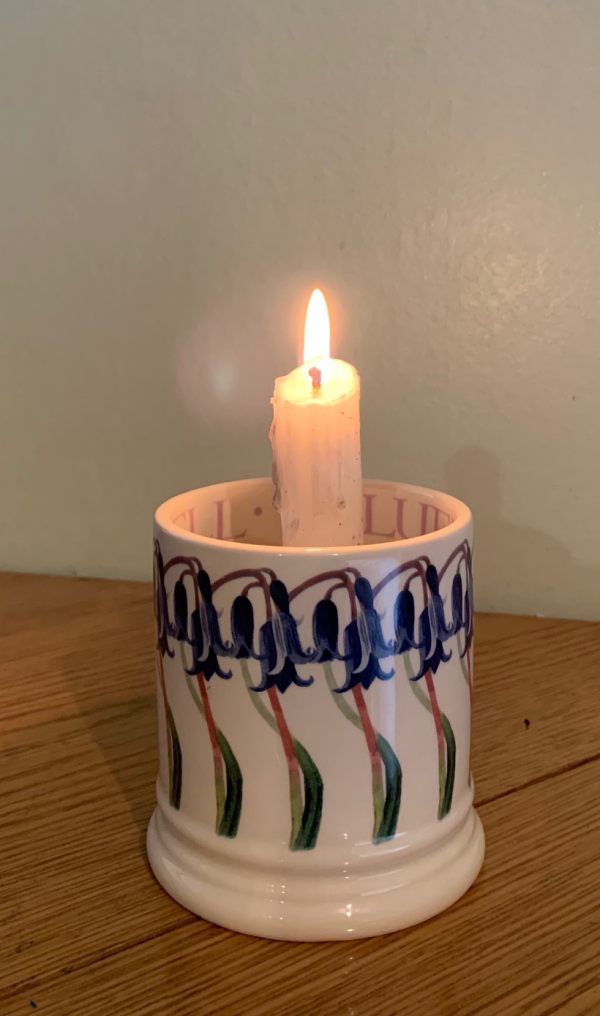 —————
---