Covid-19 Guided Walk for One. Number 2: Holmwood Common.
Number 2: Holmwood Common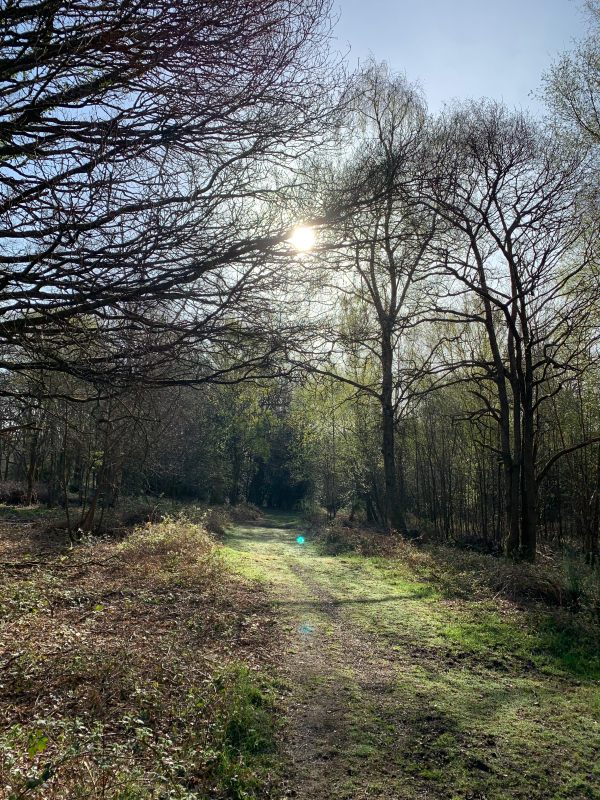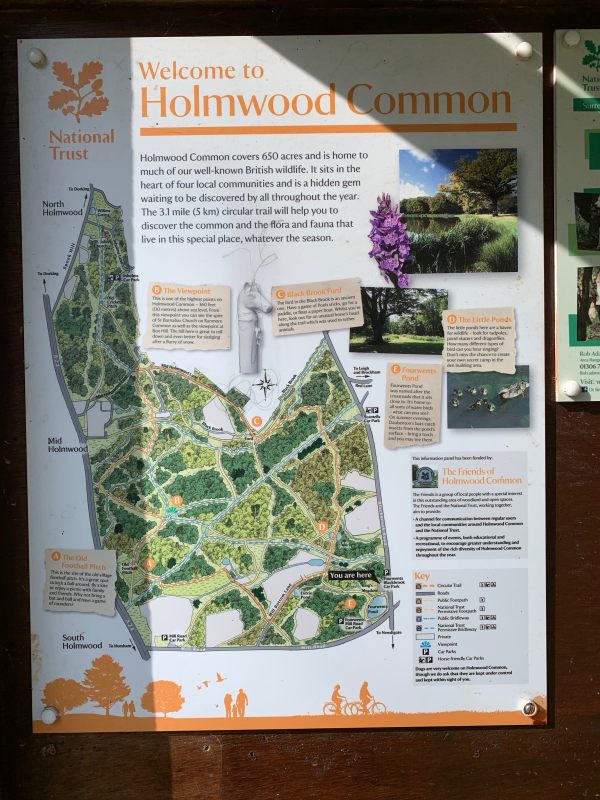 Bobby grew up in North Cheam. Surrey then. Greater London now. In his young days, he loved cycling south to the Surrey Hills at Boxhill and Dorking. He made friends with a young lady. They were both still at school, but shared a love of walking in the Surrey Hills. Many is the time they caught a London Country bus no 408 or 470 – to anywhere between Dorking and Guildford.
Each weekend, they walked in what is largely National Trust countryside. Eventually they married and lived in Carshalton. Conveniently close to the same two bus routes. And carried on walking in the Surrey Hills. Finally, moving to Dorking with a young son and being spoilt for choice in a town surrounded by glorious countryside. A town with very interesting local geology.
To the north, Dorking is close to the magnificent North Downs. Denbies Hillside and Boxhill just two NT properties on chalk. The flora and fauna typical of rare chalk downland. The next chalk downland is thirty miles south with the mighty South Downs. In between is the Weald. Heavy clay. Here and there there are pockets of other strata. Dorking itself is built on sand. Abinger Roughs is on sand. A few miles south is the Greensand Ridge that includes Leith Hill. The highest point in south east England.
Walking is far more enjoyable in sandy areas. The chalk is fine too. But the clay could be a challenge that the couple tended to avoid. Most notably Holmwood Common. The subject of this story.
With a cornucopia of opportunity, why would you chose a woodland that was gloomy in winter and quite often a swamp? Andrew, as a young lad, once became separated from his wellingtons glued into the bog-like winter conditions.
For many more years they walked in the Surrey Hills. They were lovely times. Until one day in 1992 they went their separate ways. Bobby carried on walking in the Surrey Hills, but now on his own. It soon became apparent that this was how he now preferred it. And, of course, he wasn't entirely on his own coming home to me (and Trevor).
Some years later he met and married Diddley. We moved into Laurel Cottage. On the doorstep of many wonderful walks. They walked the Surrey Hills together, but he had found peace and serenity in walking on his own. Not just Surrey, but further afield. Including those wonderful times alone in the Austrian mountains.
They both worked at the Highways Agency in Dorking. She drove the car. He walked or cycled. And the route started walking for half an hour through Holmwood Common. They were heady days of love and romance. Suddenly, he started to like the area.
Apart, that is, from the dogs that are endemic there. Many was the time he would be harassed by man's best friend on his early morning walk to Dorking. One notable occasion being surrounded by seven Alsatians, and their flustered owner demanding "Where's your dog?"
"I haven't got a bleedin dog."
"WHY NOT?"
"Apart from it being none of your business, I am walking to work!"
She clearly thought that anyone without a dog had an ulterior, dodgy reason for being there. That was certainly how he was made to feel. He persisted and was gradually accepted as being "without dog".
When he retired, he went back to his first loves of Denbies Hillside, Leith Hill and Abinger Roughs. A plan to put much needed all weather paths through the Common by the National Trust was thwarted by local misguided opposition. The common, just a few hundred yards from Laurel Cottage, was consigned to the dogs.
Until finally, Covid-19 hit the world. At first, he was allowed to drive to Denbies Hillside and walk the nature trail. But then, the National Trust closed all the car parks and it became clear that he was only allowed one walk a day for exercise. No car. Once again Holmwood was in favour.
Holmwood Common
Mostly woodland, with many quite ancient trees. If you read the National Trust's excellent website, you will discover (as he has just done) that it had a connection with the suffrage movement .
The sun beamed down in early April and he found himself in that strange world of self isolation. Social distancing. Allowed one walk a day for exercise. Walking to the Common each day for breakfast at the viewpoint. A bowl of fruit. Then various routes back to Laurel Cottage. Discovering paths and areas for the first time, despite living in the area for nearly fifty years. More than anything, hearing the bird song of advancing spring. Summer warblers, without the hum of busy traffic on the A24. It's been a revelation.
A time of great sadness and worry – completely nullified by the serenity he has found on Holmwood Common. A serenity born of freedom from all the pressures of life, of fun, of trips to London, of holidays… suddenly reduced to one socially distanced walk a day and the rest of the day at home in the lovely garden of Laurel Cottage. A time none of us will ever forget. But a time when he found that he finally loved the Common. The following pictures follow a circular walk.
Fourwents Pond.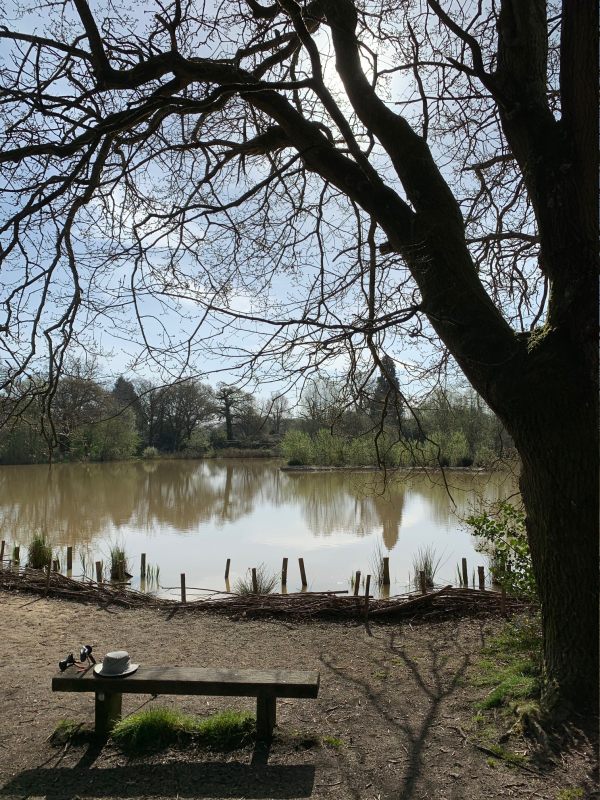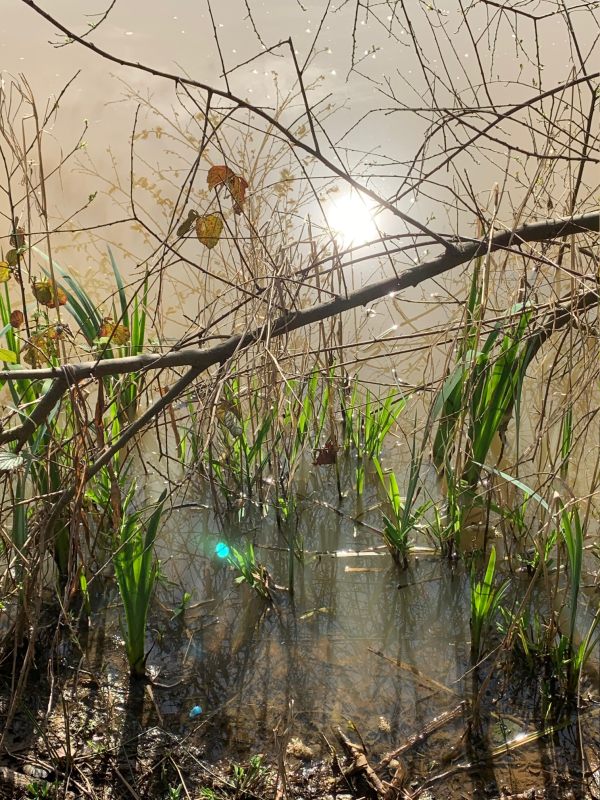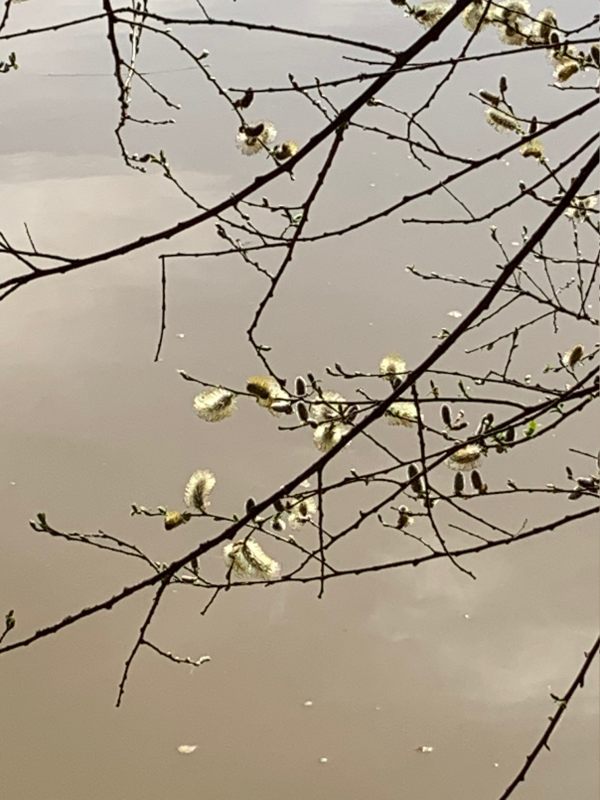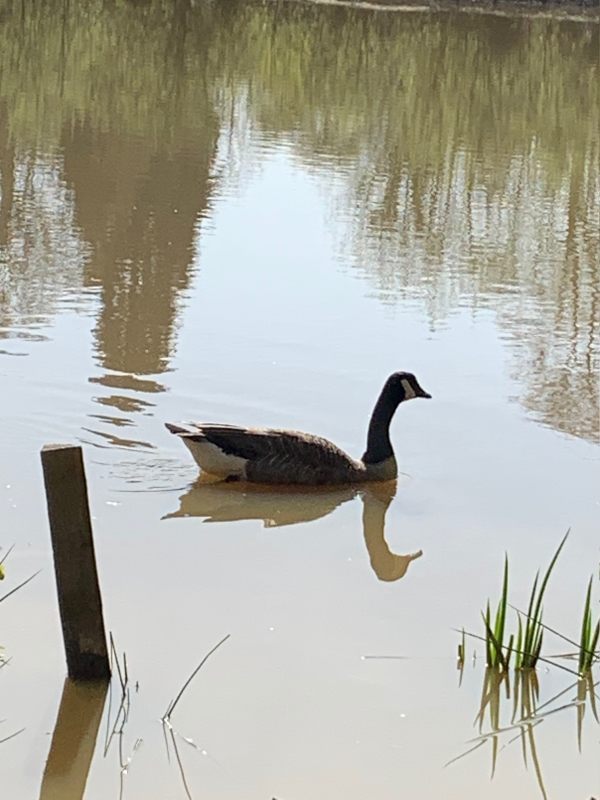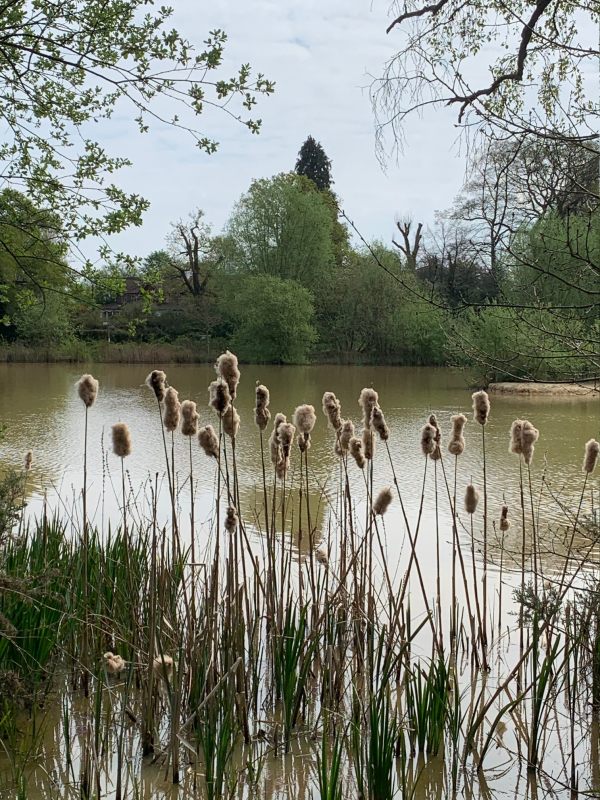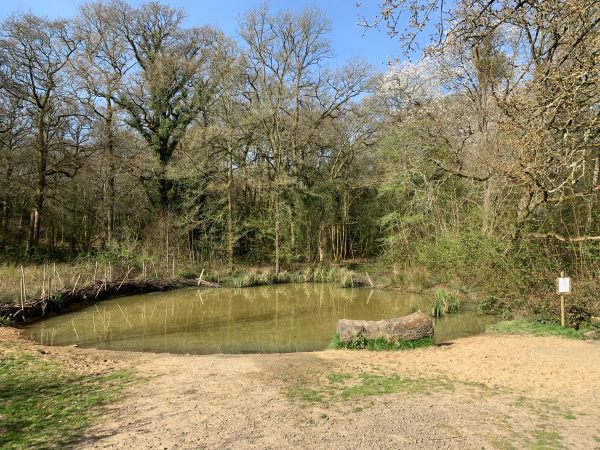 PS
NHS We Love You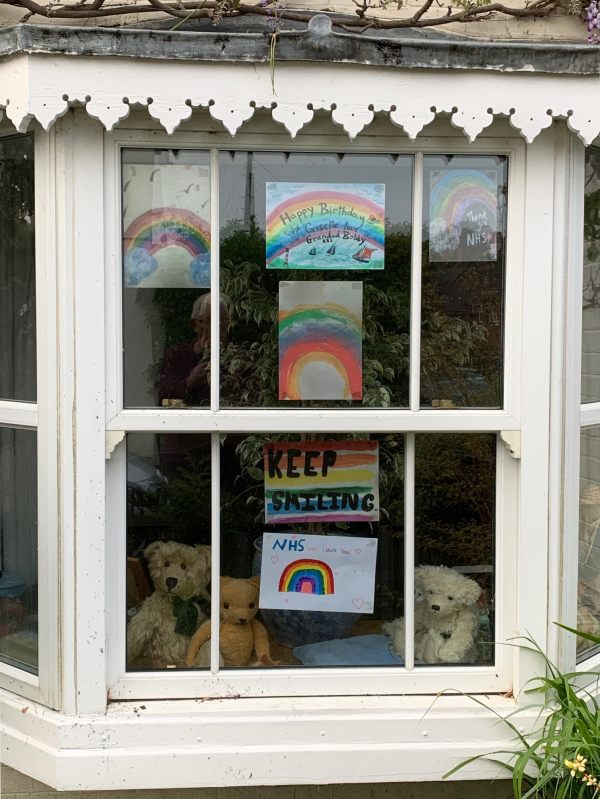 Lighting a Candle for Diddley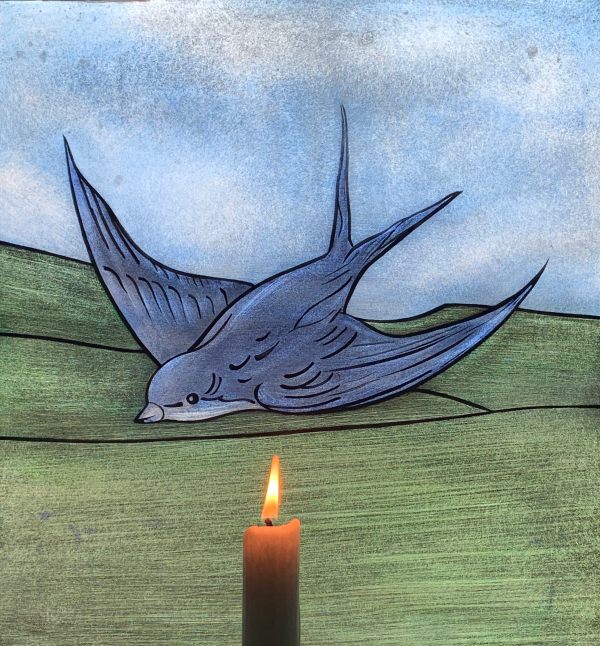 – – – – – – – –
---