Guest Writer: Bernard Bruty, Inspired by Flowers.
This week we are delighted to welcome back our visiting contributor Bernard Bruty. Remember "Ernie's War"? Here he tells you about his mother's passion.
Inspired by Flowers
This can mean so much in many ways. My mother Doris was no exception…
When did this happen? Maybe from tender years, a photo showing her standing in the family garden a daisy chain of flowers round her neck and surrounded by a circle of them on the lawn. When at last she had her own family garden, it was much clearer the opportunity to put her personal touch to this over time.
I was too young to appreciate this, but the garden as I grew up was always well planted with a variety of bedding plants with well stocked rose bushes, on both its sides. The house had a constant supply of various coloured roses, her favourite and placed in vases. Replaced in winter months with plastic flowers carefully arranged as if they were real.
My mums' interest in gardening was also shared with my grandmother along with embroidery, during their lives expressing this in their own ways with flowers. So why embroidery? Maybe a chance to sit down and relax, new hobby or peace of mind, sense of achievement. Whatever the reason, passion was no doubt the driving force in my mums' workings from her detailed knowledge of plants and produced many embroidery items for the house from the early 50s through the 60s. Cushions, head rests and table cloths. Many used and hardly ever hidden away some reflecting this.
A preserved copy from "Woman's Own" magazine that my mother kept, shows an offer 'Roses Everywhere', a design for a 'afternoon tea cloth', a different world then with marketing images to go with it. Design and kit posted to her.
Her inspiration even went as far as painting corner curtain pelmets with flowers when at the old family home.
Table Cloth.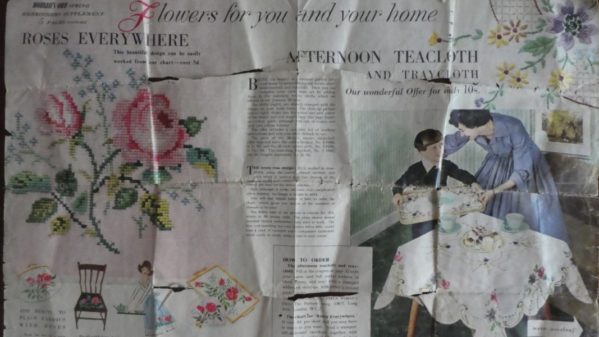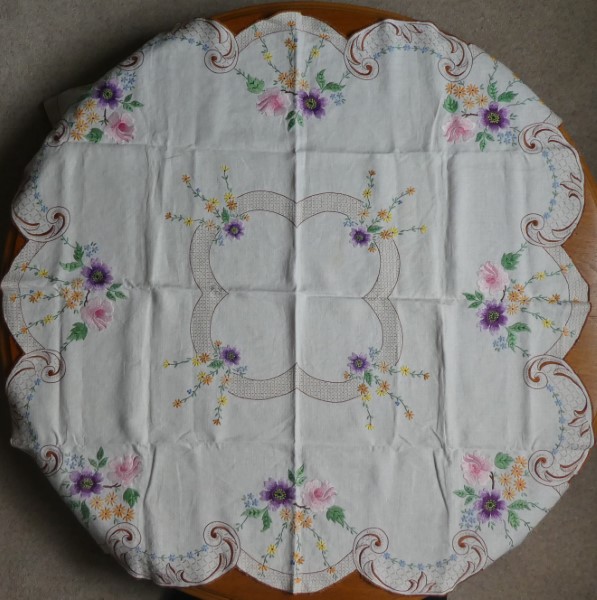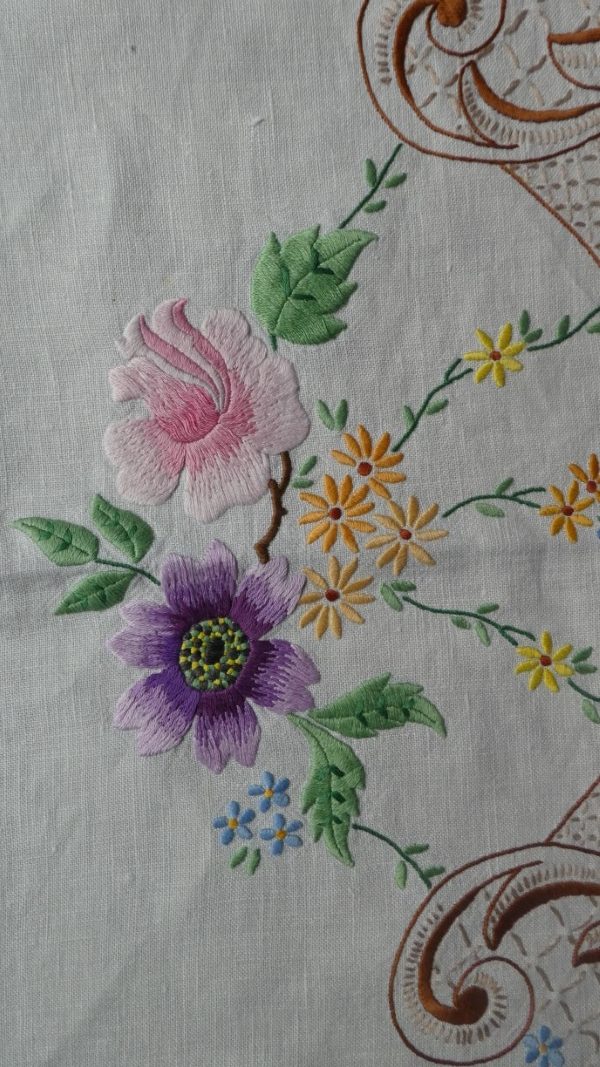 The Cushions.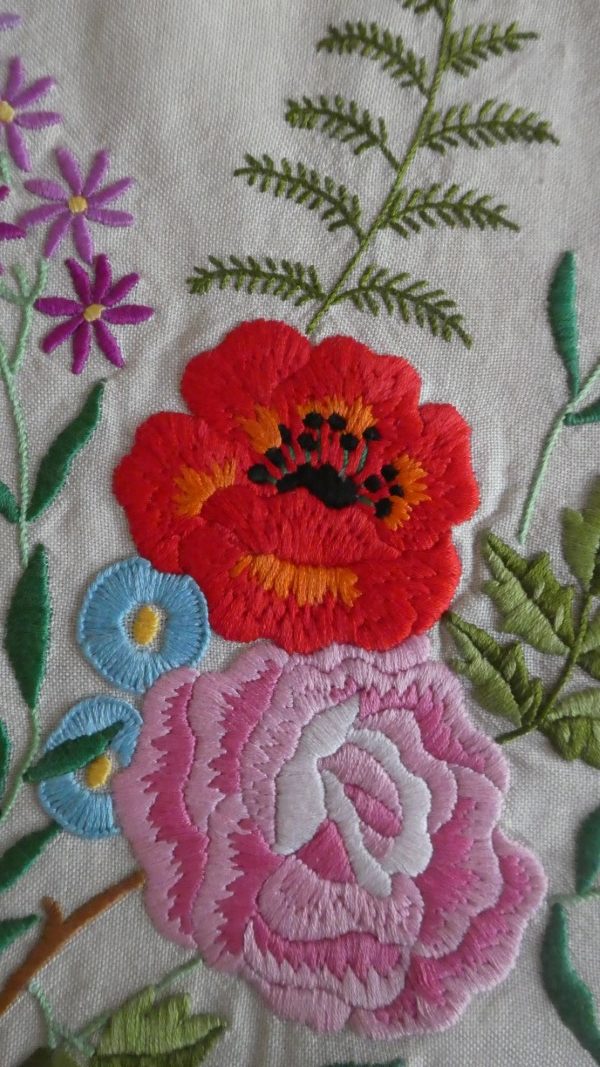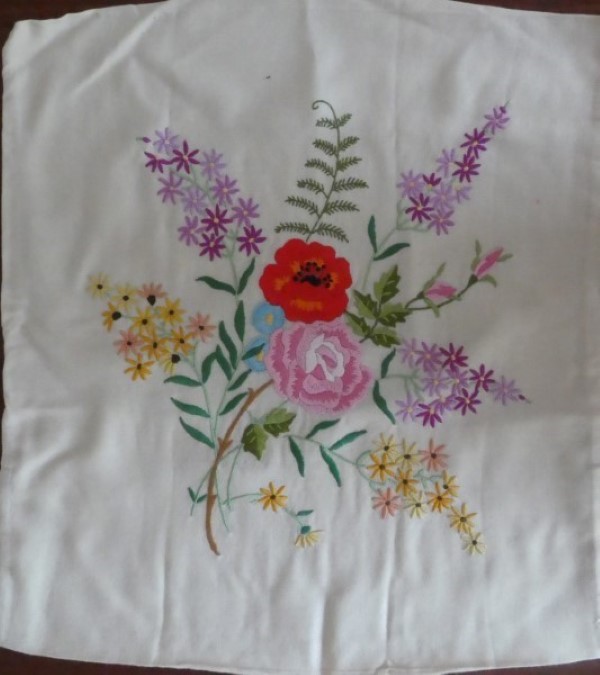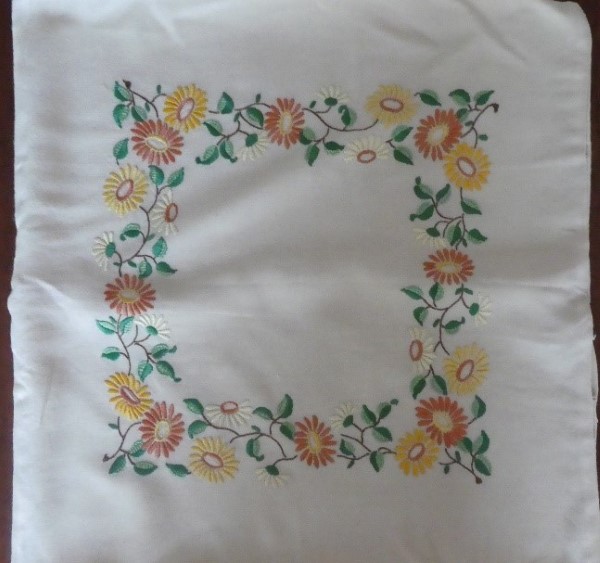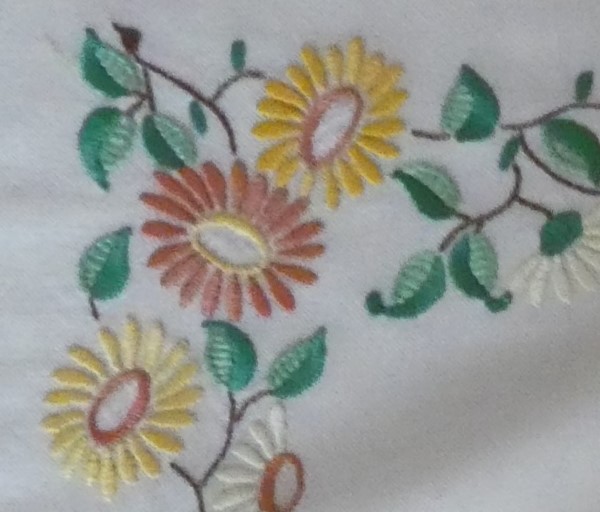 Head Rests.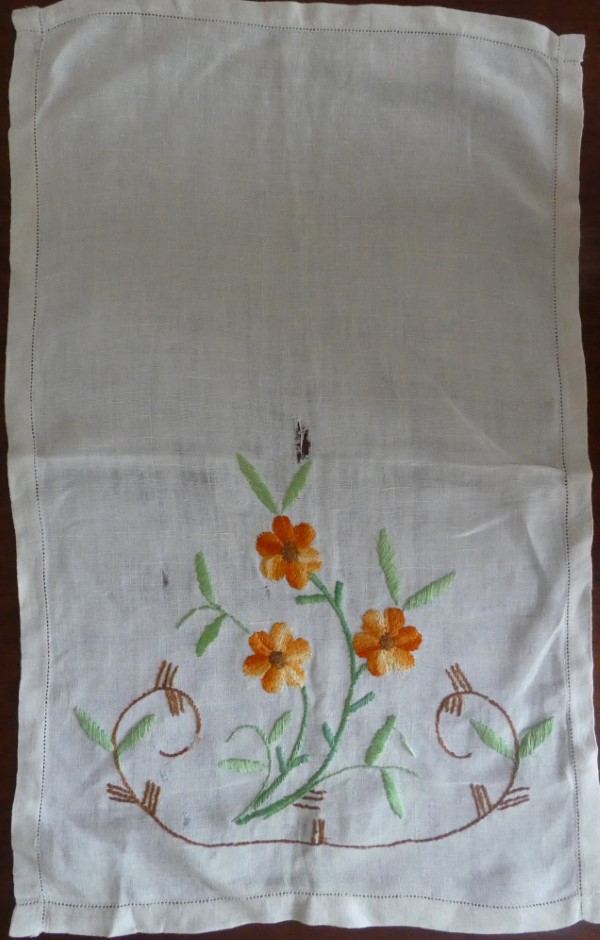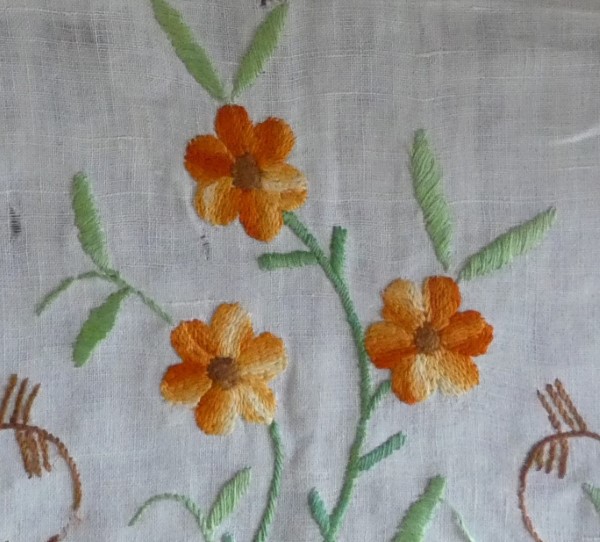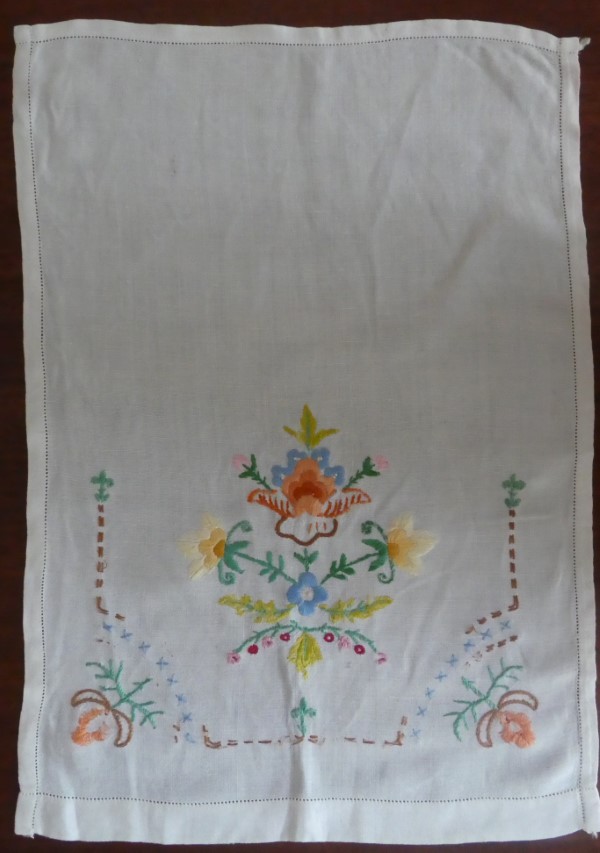 Table Cloth.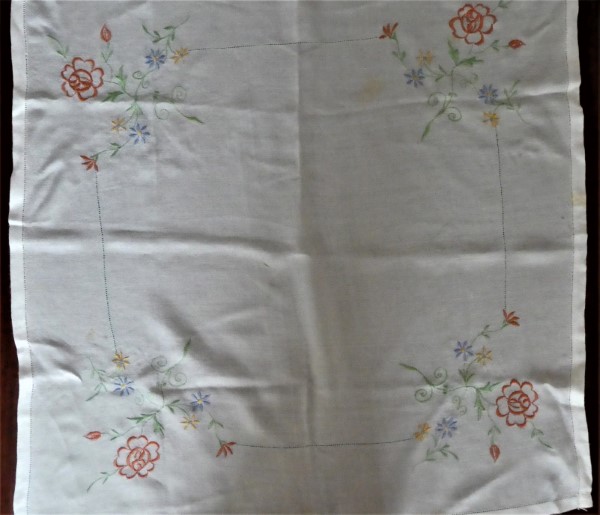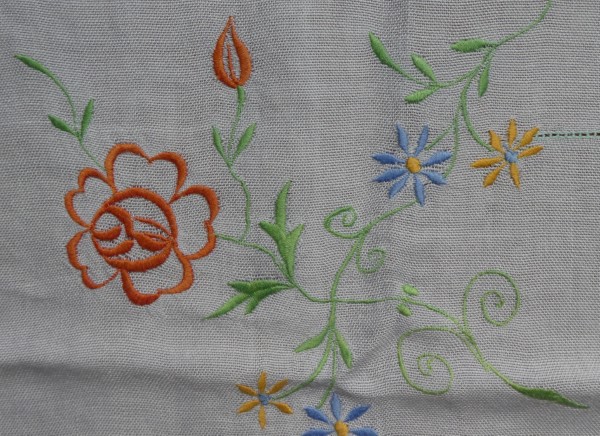 Corner Pelmets.
Still in use now.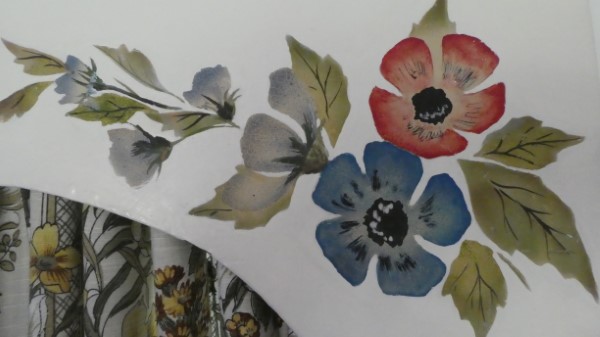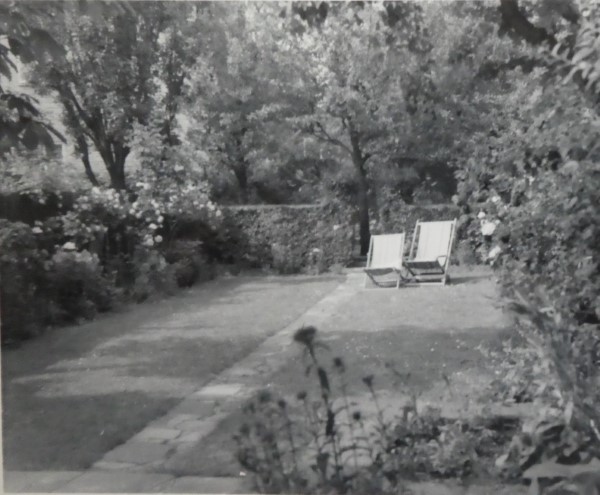 Lighting a Candle for Diddley.
Diddley also shared a great interest in flowers, so what better way to light a candle by 'Rosa Banksiae' in my garden. Two woman that were inspired by flowers.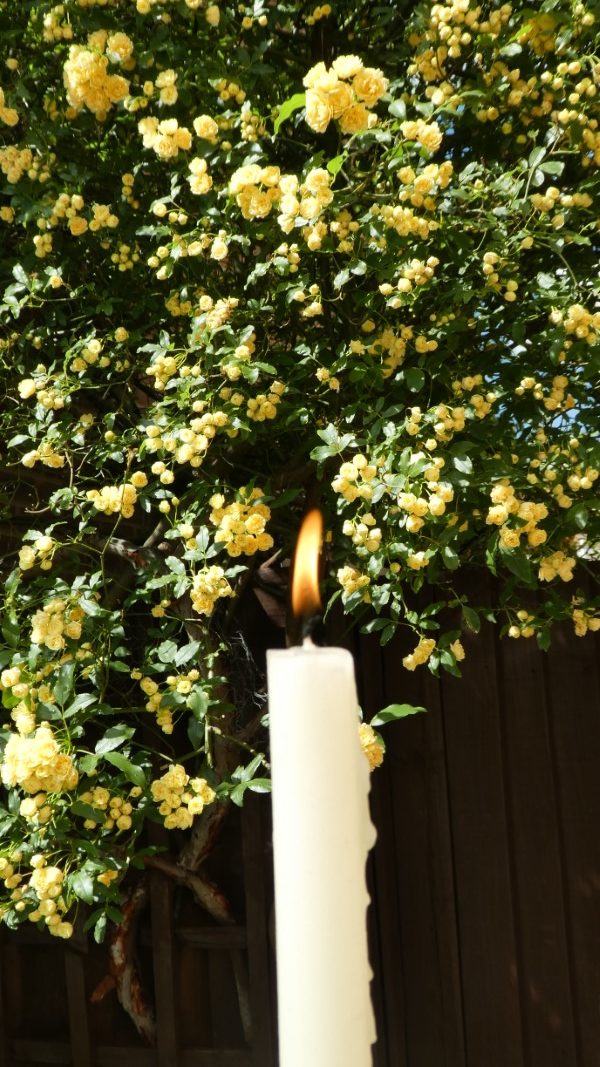 ---