We all have one.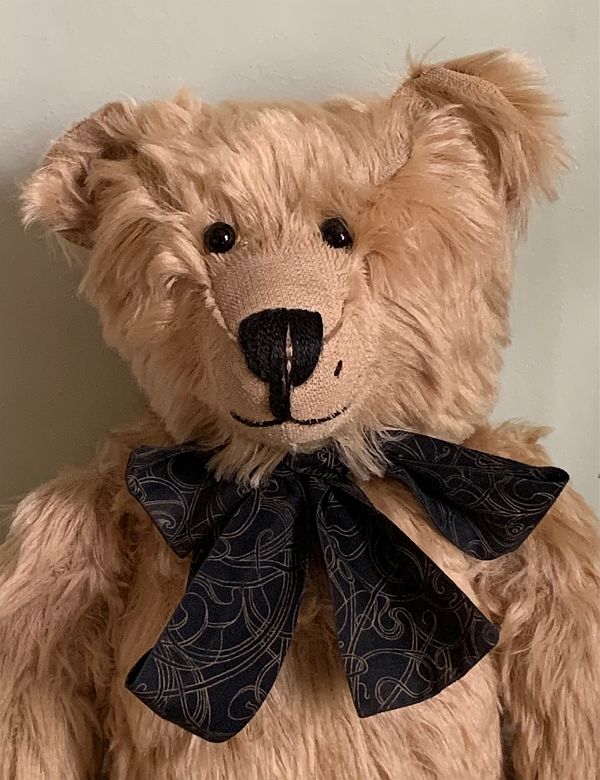 This week we are delighted to welcome back our visiting contributor Andrew with a short story about life.
We all have one!
If we are truly honest with ourselves, we all have one. That one thing, that try as hard as we might, we just can't get rid of. It's probably been near the bin several times, but somehow we just don't have the heart to remove it from our lives.
I love nothing more than a good clear-out. It's cathartic, apparently. But my hidden secret, and a slightly bizarre one at that, is the picture below.
I know nothing about the people or the event pictured, but somehow this little snapshot into someone else's life has stuck with me. Let me tell you the story.
A decade ago I quite fancied a writing bureau – a retro piece of practical furniture. But not for me a Dickensian copy in dark wood with fancy twiddly bits and a fake leather writing pad. With the 70s in my head, I found a Swedish-style, British-made beauty on eBay by a company called Nathan, who are still trading today. Collecting the bureau proved to be a weird experience. The seller had failed to mention the address was a first floor maisonette. My long-suffering assistant, Marco, was recruited for muscle and my MINI interior was measured twice to ensure a perfect fit. We arrived at the property amidst vultures feeding; it transpired this was a probate sale and the relatives were grabbing everything standing. We escaped with the bureau, navigating restless relatives and dark stares, oblivious to the fact I was now the rightful owner.
Once home I discovered the picture tucked behind a drawer, and I often wondered what the people were like, what they did with their lives, which one is which and were they nicer than the relatives that I met and how did they use the bureau?
I hope they would approve. My daughter now has the bureau in her bedroom and it is much loved, fully utilised with storage for every item a teenage girl needs.
Any picture is a snapshot in time – a record of a moment frozen forever. The picture now remains where where I found it – hidden at the back of the bureau, as a little nod to its previous owners. I will never know who they were, but somehow it didn't feel right to commit them to life's bin. In my imagination at least they led a good life and deserve to be remembered.
PS
If you would like to be a visiting contributor to Mindfully Bertie,please contact us in the comments box. This applies equally if you would like to Light a Candle to Diddley and someone you love.
Lighting a Candle to Diddley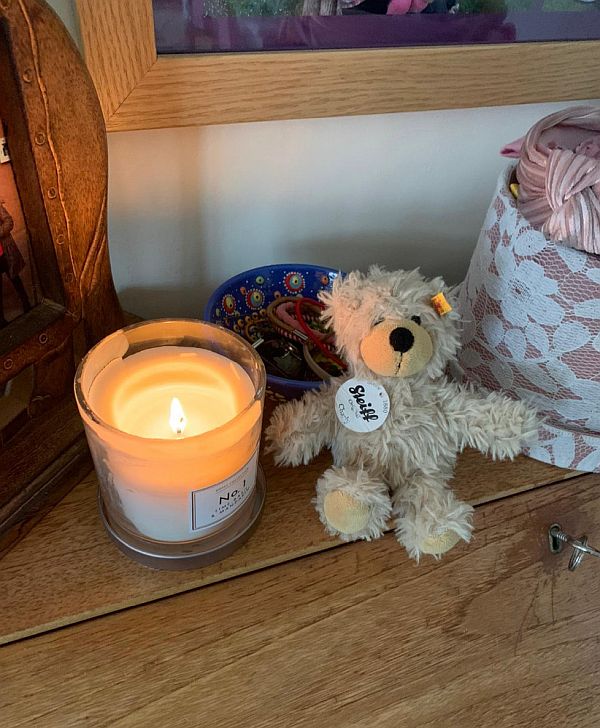 – – – – –
---