Room 311
Room 311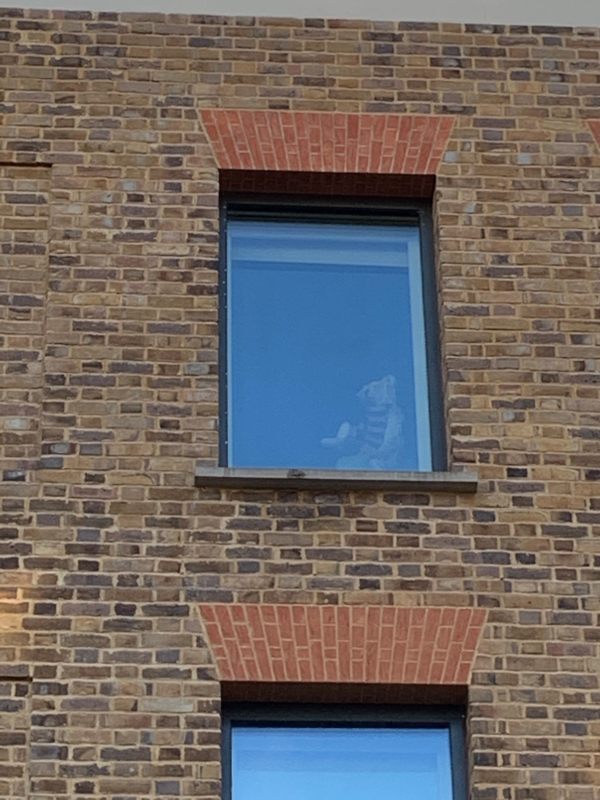 Back in January 2016, we had an amazing piece of luck. Maybe we deserved it after losing Diddley just a few months before. I could see Bobby was restless. Suddenly, he had time on his hands. Suddenly, the worries of Diddley's illness had subsided. Suddenly, he had freedom thrust upon him. A freedom to do what he liked. Amazingly he found that Diddley had two bank accounts. One, he knew about. The other, the bank told him about. The other was a funeral fund she had set up. Quite substantial. Was it to help Bobby, or maybe it was more likely she wanted a "bloody good send off". And that's what she got, of course. There was money left over and we took the whole family on outings, including eight of us to the Nutcracker at the Royal Opera House at Christmas. A matinee, that included four granddaughters. All in Diddley's memory.
For some time he had received the Spitalfields Life blog every single day. And now, the Gentle Author (GA), was offering a course in Spitalfields. "How to write a blog that people will want to read". Should he, shouldn't he, should he? Go for it, Bobby! And he signed up for the course that January. Paid for by Diddley. So excited, he rang friends of a similar persuasion.
"I hope you wont be offended, but K… has booked that course and would rather you were not on it!" "Well, actually, I would find her presence less than conducive to my creativity." And he contacted the GA and eventually went on the next course the following May.
May in Fournier Street was wonderful. Ten creative souls, over two days, at which the concept of Mindfully Bertie emerged. And, most importantly, he met Tim and Tracey who are now great friends. Living on a canal boat. Tim, an IT expert, who now produces Mindfully Bertie as the Technical Director, leaving me and Bobby to create the stories. Four years had passed and he never forgot that weekend in Spitalfields. A weekend that led to him emptying his rucksack and sticking me in it just three days later. Another two, we were up the Eiffel tower. Followed by three weeks touring Europe on trains. I hate that rucksack, but loved the adventures that were all featured in Mindfully Bertie at the time.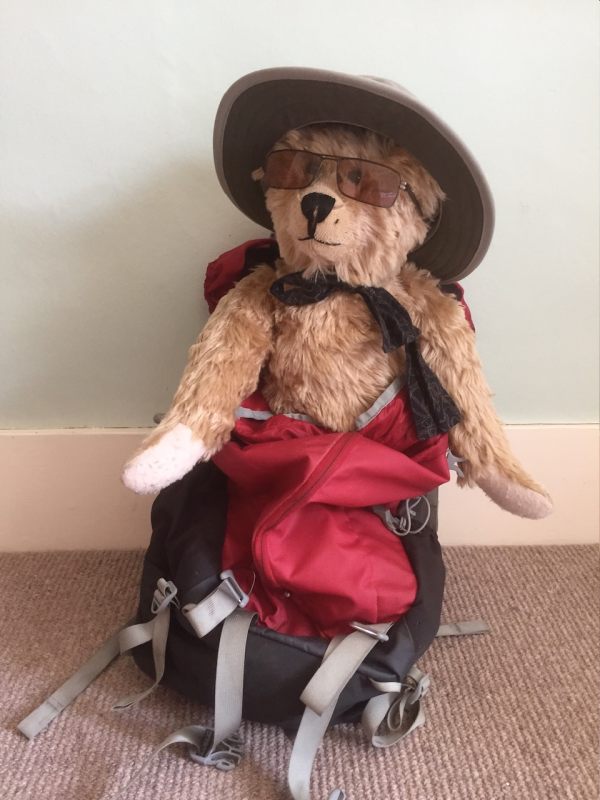 And now, the GA had announced that the courses were coming to an end. Two extra "Advanced" ones were advertised for those now writing blogs. Envisaged as a reunion as well.
We chose the beginning of March and I went as well to enjoy the adoration of the other writers. They had heard about me, of course, but never met me in person. It was a lovely weekend, with truly creative people. One that enabled Bobby (and me) to whisper to himself. "I am a writer. I am unique. I don't need people to tell me this. I do my best." (But secretly, he is only human and quite likes compliments from people who write too).
So there we were. Back in Fournier Street, in a 400 year old Huguenot House steeped in history. A room that couldn't fail to inspire you. But that room is not the main feature of this story. That honour belongs to Room 311.
A whole weekend was enhanced by staying overnight in the Hub, a Premier Inn in Brick Lane opposite Fournier Street. Having stayed before, we quite expected another view of a brick wall in Brick Lane. Instead our room gave us a vista beyond belief.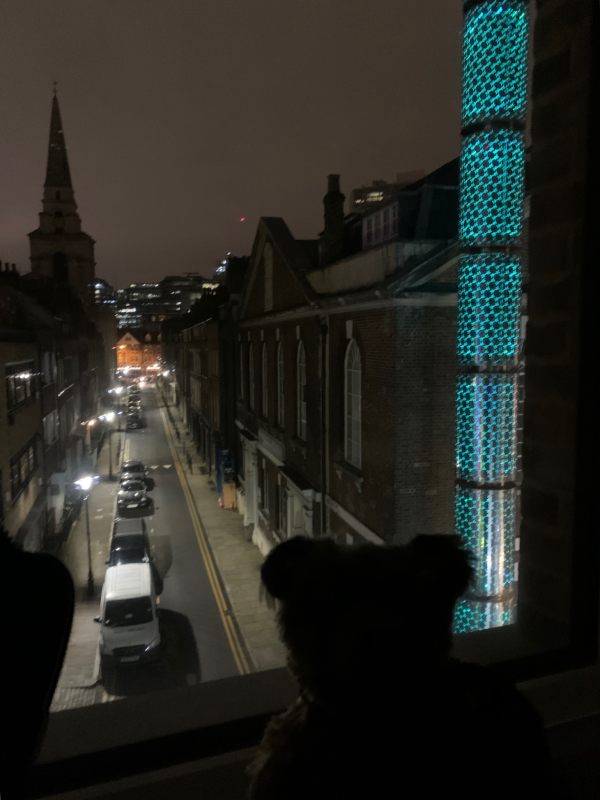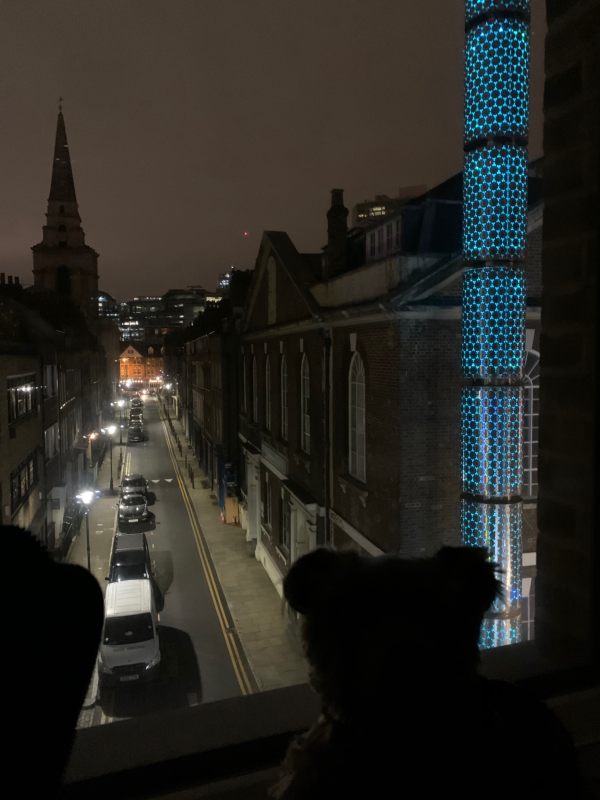 And no, it's not a spelling mistake. If anything, the Beigel is the original. It is hand made to a traditional Polish recipe. See here for a bit more info!
Link to the Spitalsfield Life Blog on Rodney Archer.
Lighting a Candle to Diddley in Townhouse, Spitalfields.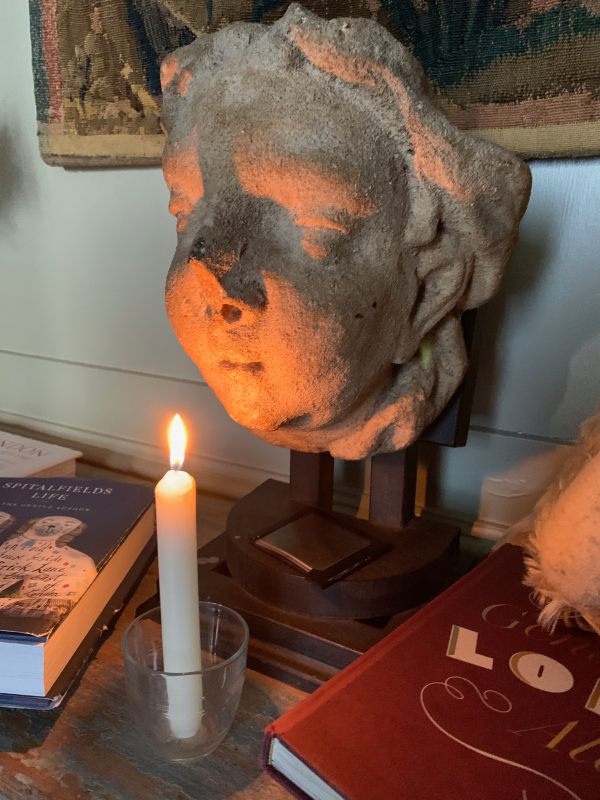 – – – – – – – –
---