Covid-19 Guided Walk for One. Number 1: Denbies Hillside Nature Trail.
Number 1: Denbies Hillside Nature Trail
Dear friends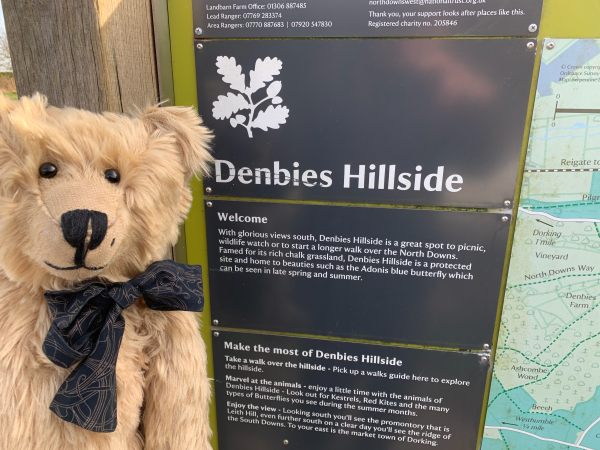 We live in strange times. It seems only right that Mindfully Bertie should bring you some sunshine. There has been plenty this week as we write this. At present, the government is allowing us one walk, cycle ride a day. We thought you could use your daily walk with a guide in beautiful places. So this is our attempt to do just that. Possibly one per fortnight, knowing full well that none of us know what tomorrow brings. Even if the walk is not possible in a few days time, you can keep it for the future or walk it virtually through the pictures. And good luck to us all.
NOTE: In the short spell in which this story was walked and written, it now has to be rewritten or abandoned altogether. The latter was unthinkable. So here is the score.
Denbies Hillside car park, along with all National Trust countryside car parks, is now closed. It is alongside a busy country road. The police were there yesterday, as cars are being parked causing an obstruction. So the walk is from the car park, but how you get there is up to you. If you look at the map, the walk is a circuit and there are other places to access it. Not necessarily by car. We are not encouraging anyone into illegal or inappropriate action. Our wish is that you enjoy the walk, if only by the pictures.
Covid-19 Denbies Hillside Nature Trail
The National Trust has an excellent online leaflet and you are recommended to read it before the walk. The walk itself is described here. Ours is a pictorial walk.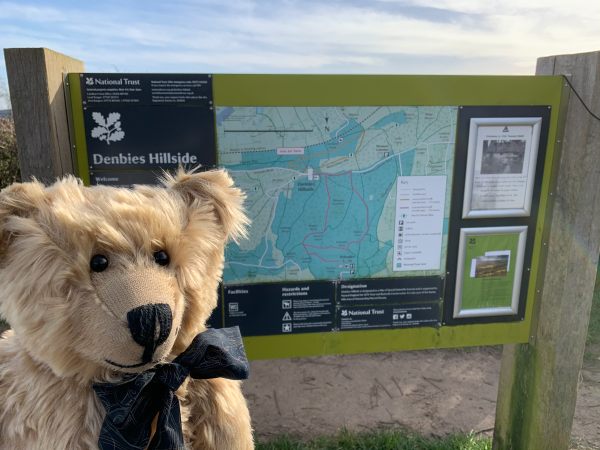 Lighting a candle to Diddley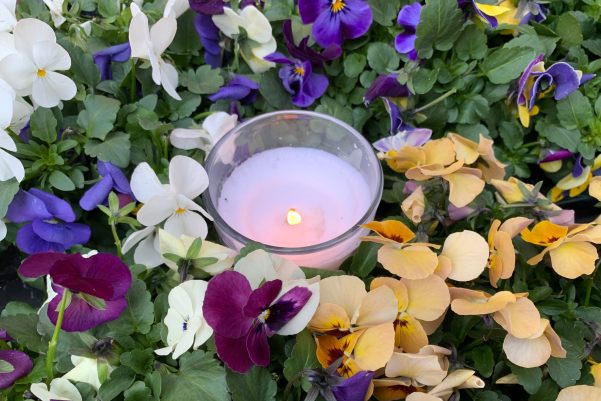 ——————-
---