78 and All That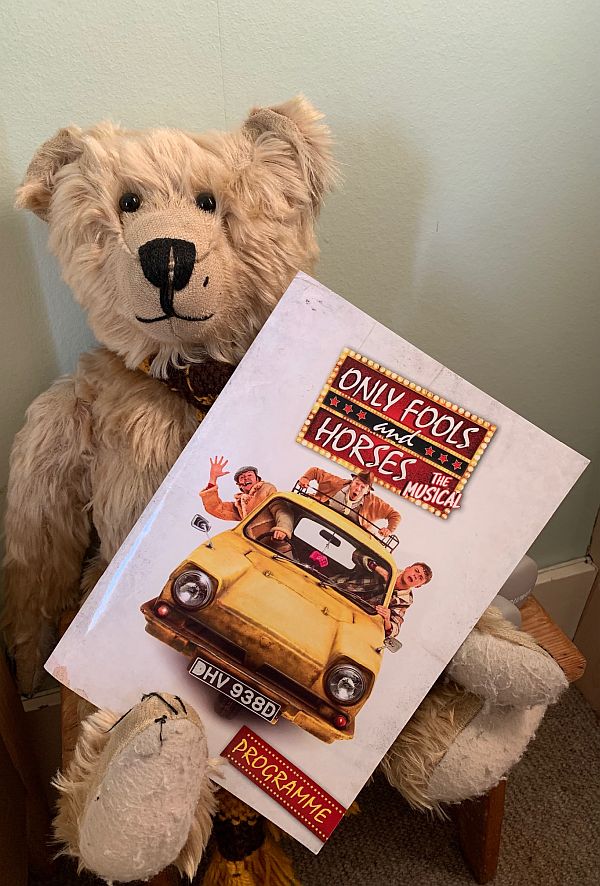 Bertie: "Did you have a nice birthday, Bobby?"
Bobby: "Bonnet de douche, Bertie." (Excellent)
Bertie: "Didn't invite me!"
Bobby: "Chateauneuf du pape, Bertie." (It's all gone crazy)
Bertie: "Really! What are you going on about?"
Bobby: "Mon dieu, Bertie. I went to see my hero. Del Boy. In Only Fools and Horses." (You idiot)
Bertie: "But didn't take me!"
Bobby: "Look, Bertie. The last few months have seen virtually everything we had planned cancelled. A few days ago, I got an email offering a half price ticket at the Theatre Royal Haymarket the next day. I was already going to London for Al-Anon, and thought I would travel light to the show.
The next morning, I realised the late trains were dodgy. And booked the Premier Inn in Brick Lane. Then realised I had to get a bus to Dorking to stay overnight. An hourly bus service, due in 30 minutes. So I just grabbed a few things and charged up the road. The bus driver looked at me with a sneer. 'Your pass doesn't start until 9.30. And it's 9.25. It's £3.60 to the station and I haven't any change.'"
Suddenly, he couldn't care less. Told him to keep his offer of a credit note and resolved to relax.
Only Fools and Horses is set in 'our manor'. Sarf London. There was a time when asked on holiday, away from the Surrey Hills … 'Do you come from London?' He would answer 'well, more or less' given his Sarf London accent.
The builder's daughter alongside would say 'we do not … we come from SURREY!' St Helier Hospital, birthplace of Bobby and Sir John Major, was built in Surrey but absorbed into Greater London in 1965. Anyway, he prefers being a Londoner. His dad Sid was. And proud of it.
He even bought a programme. Sid is mentioned in it.
Bobby only remembers going out for dinner once with his mum and dad. Sid and Dorothy. It was as posh as can be. Even a tropical fish tank next to the table. The menu was very similar to that in the theatre programme. The venue, Newport Bus Station transport café. Isle of Wight. 1963. To be fair, there were few places to eat out back then and people like Sid and Dorothy just didn't. So a transport café was not as dreadful as it might seem nowadays. And was his introduction to proper grub. Sausage, egg and chips.
"Lovely Jubbly."
Bertie: "You still didn't take me!"
Bobby: "What can I do to make it up to you?"
Bertie: "Take me to a show on your actual birthday. And dinner."
Bobby: "You don't eat!"
Bertie: "You do."
And so he did. Or would have. He was travelling light and expected me to be crushed in that bleedin' red rucksack. So 'compact' Eamonn went instead.
Eamonn: "Aaah to be sure. I feckin' loved going to London with Bobby."
Cancelled on Christmas Eve. Bobby went to the box office at the Garrick. Home of 'The Drifters Girl'. "It's my birthday next week. I have my cancelled Christmas Eve ticket and would like one on my birthday."
"I do have one three rows from the stage." said the lovely young lady in her box office. "End of the row to stretch your legs. Best seat in the house at £95, but no extra cost for you. With our compliments."
"REFECKINSULTTTTTT"
Birthday morning was sunny and cold and wonderful walking along the South Bank from Southwark to the Festival Hall. He could have taken hundreds of pictures, but settled for a handful.
South Bank Robin. Wish Diddley was here:
The show was great. The Drifters just as they had always been. Beverley Knight superb. They made sure they thanked the lady in the box office straight after.
And so they walked down the Strand with music in their ears. Zizzi's and Brick Lane Hub (Premier Inn) made it a perfect Birthday.
"Like Sister and Brother" released 1973:
78 rpm
And, of course, old grunters would remember their first records as being 78 rpm. Shellac. Here's how they were made:
Until we wrote this story, we always imagined Shellac was a material pre-plastic. A bit like Bakelite. Brittle. If you dropped a 78 it smashed to bits. Here is what we've learnt. And note that Shellac is a resin secreted by the female Lac bug on trees in India and Thailand. Once again we refer you to Wikipedia.
Bobby still has a few, and even a wind up record player to play them on. When it is mended. In the meantime, we hope you enjoy the music that follows. Our favourite is "Coronation Scot".
Pye Records. Remember them?
Don't you Rock me Daddy-O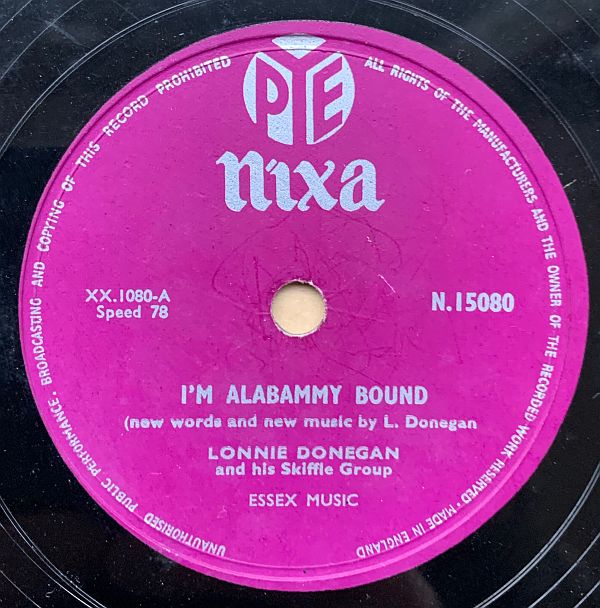 I'm Alabammy Bound
Fabulous, fabulous, fabulous. The Coronation Scot. Once the Theme tune for "Paul Temple". A radio detective series.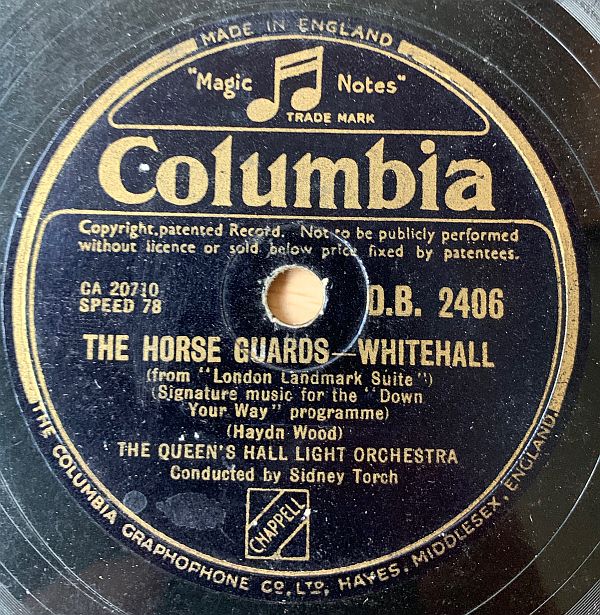 The very familiar theme tune of the "Down Your Way" radio programme.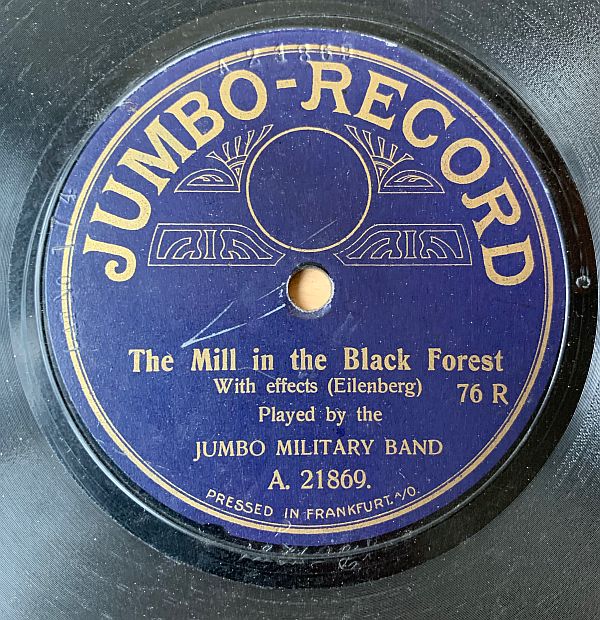 Here is the nearest we could get to the Mill in the Black Forest. We remember that the actual record has special effects including a Cuckoo.
If we could get it mended' it could sound like this…
Salon Decca 10 wind-up record player. "The Benny Goodman Trio".
78 has been fun so far…
Lighting a Candle for Diddley and Paul Parish (RIP)
Much as we love Sutton United, Fulham FC will always be our first love. Paying a rare visit with David to see them play Blackpool, we were distant witnesses to a medical emergency that stopped the game for over half an hour. Paul's daughter Clare was there with him, and posted this "thank you" on social media.
Clare began her post by writing:
This thread is something I never thought I would be writing when I woke up yesterday morning and I hope my numb mind can muster the words to convey some of what we as a family are feeling today. The first and only thing to say, really, is THANK YOU.

Thank you to everyone who helped my Dad & family yesterday. From the steward I shouted frantically at to get medical help, to all our Hammersmith end family who alerted the players & medics to the emergency that was unfolding with my Dad, to the off duty policemen, Tom & his pal.

Thank you to the off-duty doctor in the green tee-shirt who was dripping in perspiration after trying so hard to save my wondereful, beautiful Dad's life. Thank you to the on and off pitch medics of @BlackpoolFC & @FulhamFC who helped revive my Dad after his first arrest.

To the fans who held the flags to shield my Dad, the crowd who helped clear the gangway to allow Dad the best care possible. The Fulham client tem who helped us cope emotionally, the lovely stewards who were just there for us & the steward who made me eat ½ a Kit Kat for energy.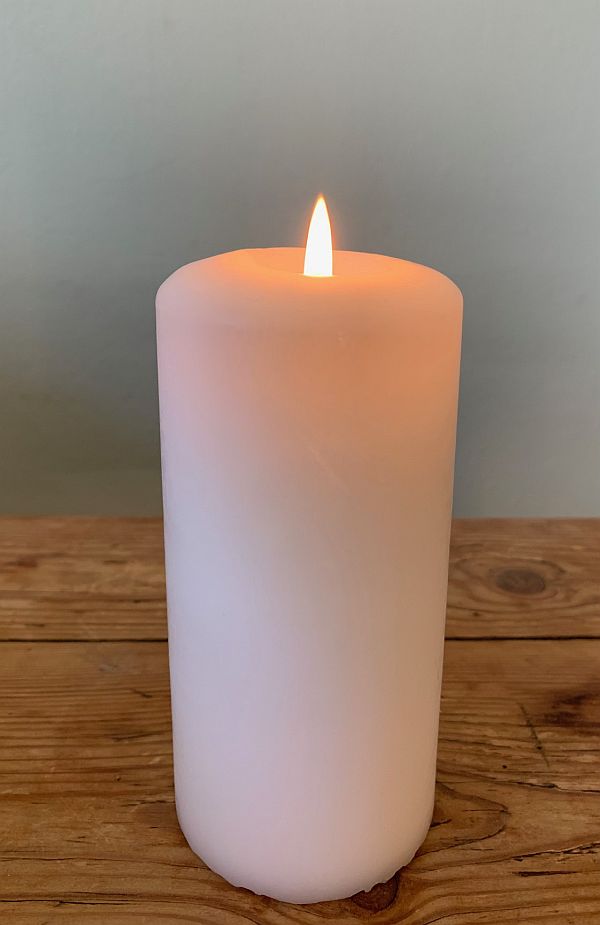 – – – – – – – –
---