From Gander Green Lane to Wembley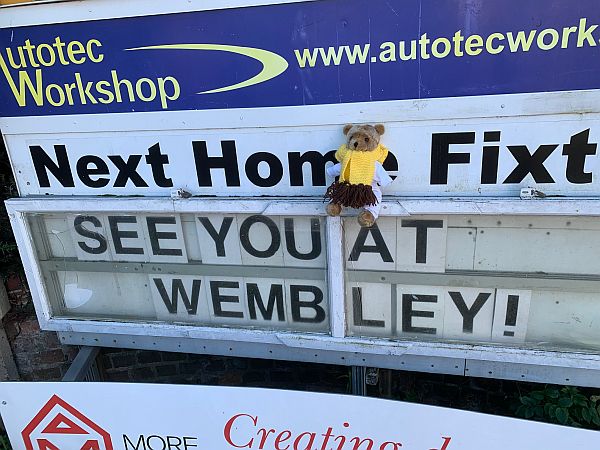 From Gander Green Lane to Wembley we came. 15,000 to support Sutton United. The minnows of the Football League. The culmination of a fairytale story of two year's success against all the odds. Win or lose, didn't matter. We were playing at Wembley for the first time in 41 years. Back then, as a non league amateur team.
Sport can raise your spirits to the heavens and break your heart moments later. This is how it was at Wembley last Sunday. Sutton were leading the league cup final up to the 96th minute in added on time. Against a team leading a higher division.
They had played their hearts out and deserved to win. Even in those last frantic minutes we thought, or rather we hoped, they would hang on. Just one more minute for them to throw tired bodies on the line. But Rotherham never gave up either, and they equalised with one minute to go.
It was heartbreaking, and likely that Sutton had nothing left in extra time. And so they lost, but won the hearts of all 30,000 at the game, and many more watching on television. It was an unforgettable day, and this story is now an acknowledgment of how proud we all are to support a truly special football club.
Heading for Wembley
Sunday morning and I discovered I couldn't go! Too big to be allowed entry through Wembley's strict health and safety rules. So I asked my tiny namesake, Brooklands Bertie, to take my place. I am so pleased to hear that he was a big hit with the Sutton fans!
National Anthem:
Lighting a Candle for Diddley and an Unforgettable Day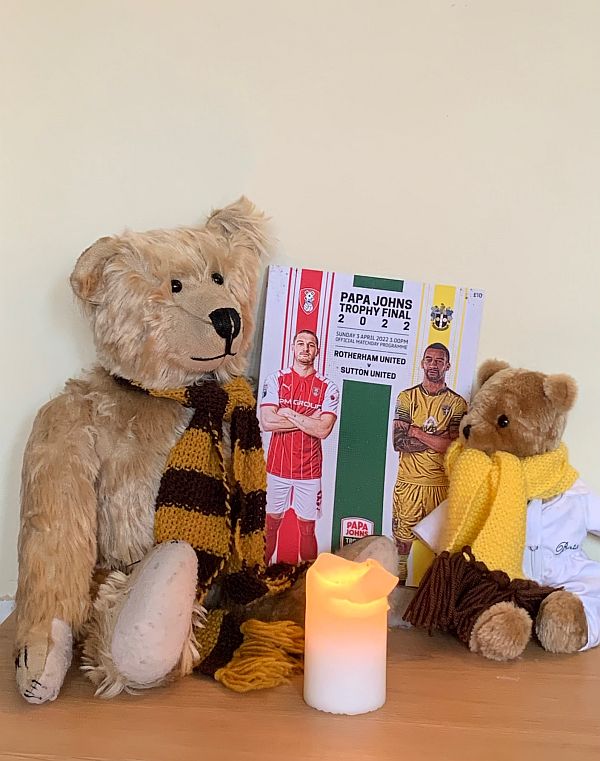 An unforgettable day.
—————-
---