Ellen
Ellen
Ellen: "I am only a little bear. I have only written one story. And then only the middle story of three in this blog.
Please read how prophetic I was back in November 2019 in writing about the Lionesses Back in March this year. Andrew (Bobby's son) asked family and friends who would like a ticket for the final of the Women's Euros on 31 July. Not knowing who, of course, would be in it. The heroes/heroines said 'yes'. In the event, it could so easily have been France v Sweden. We all hoped it would be England but, of course, it was also Germany. So often England's nemesis in the men's game.
The occasion was almost more important than the game. 87,192 watched a German team strangle England's creativity by fair means and foul and could so easily have won. Just as Spain had done and could also have won. But they both lost. And this is why the 'Lionesses' is such a brilliant name for a team with such spirit.
Against lesser teams, they killed them and smashed the goals in. Against tougher teams they dug in and never gave up. They may well have gained from home advantage, but only because they had won over the home crowds and filled the stadiums, including Wembley, to cheer on a team that has won the nation's heart.
In the end, of course, we all hope that there will be a legacy from this. And not just football. But for now, in writing my second story for Mindfully Bertie, I am conscious that the family and friends shared a fantastic occasion that is hard to put into words.
You really had to be there to experience the sheer exuberance of the home crowd. The cacophony of sound. The cheering. The singing. The sheer joy of so many children dressed in their favourite's colours, experiencing something they will never forget. Something we will never forget either.
The pictures are random. The videos far too quiet. You had to be there.
16:41 – Nearly full. Twenty minutes to kick off. Full on entertainment. Singer Becky Hill to come. Notice… no segregation.
16:52 – Excitement level fever pitch. Up float the balloons and flags. Off go the fireworks. Any second now, the teams will come out.
16:55 – The teams are here. The German National Anthem. Respect. No booing. Respect. (Bobby loves this national anthem. Nowadays, only the third verse is sung. The rest consigned to history.
16:56 – "God Save the Queen".
19:37 – WE WON… The game is a blur.Once again, we feared the dreaded penalties:
But WE WON and Wembley went nuts. Including him with these cock-eyed videos. No apologies. They somehow personify just what it was like to be there.
19:38 – WE WON! Time to celebrate.
20:09 – Still celebrating.
————————-
Young Tess captures our hearts. A cameraman catches her in the ground at an earlier match celebrating like crazy. Breakfast television follows. Match of the Day. And an invite to watch the game with Ian Wright and co. "Who's your favourite player?" "Allessia Russo." "Here's her shirt, worn when she scored that famous back heel. And here she is on screen presenting it to her."
(Call it what you like. It brought tears to Bobby's eyes.)
Lighting a Candle for Diddley and a Bonfire for History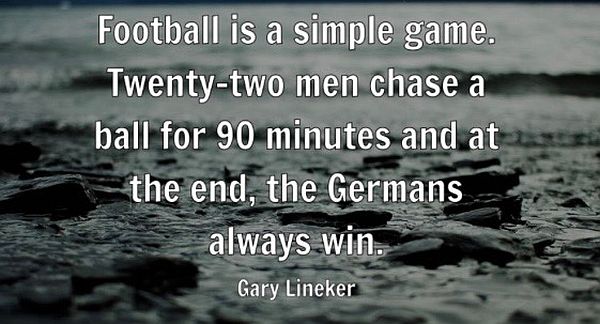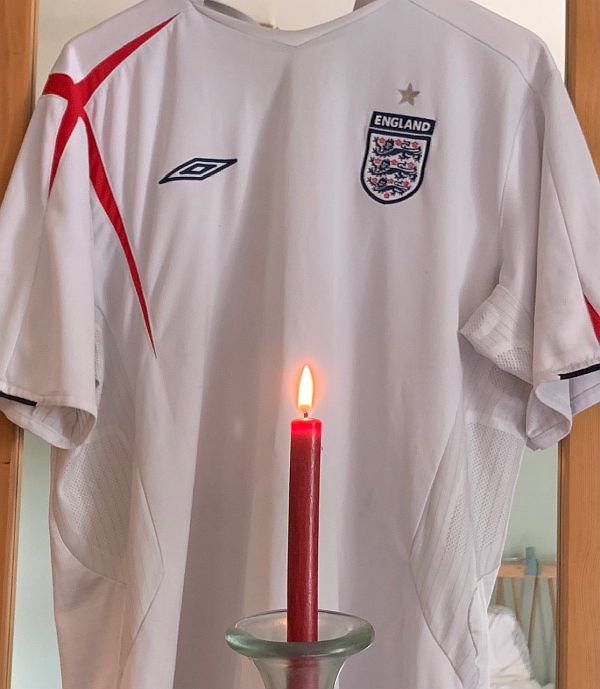 _————_
---