Review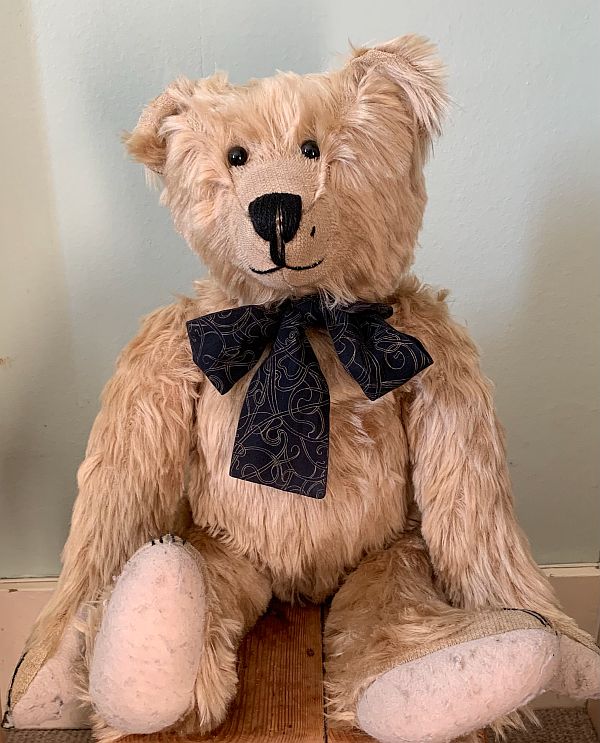 Bertie: "Cor blimey Bobby, this pandemic seems to be going on forever. 'Abnormal' is becoming the norm. At the beginning of the first lockdown, we were immediately conscious of time on our hands. Time for us at Mindfully Bertie (Technical Director Tim might disagree) and time for many of our readers."
We decided to add a midweek, shorter, blog and that continues to be the plan. As does the blog always ending with Lighting a Candle for Diddley. It is apparent now that we have a number of new readers who probably have no idea who Diddley was. We could link you to the preview we wrote but instead, to emphasis the point, we are reissuing that very first blog this week.
It's worth mentioning that Bobby hates the term 'blog'. For him, it is an ugly word that rhymes with bog, clog, flog and slog. He much prefers 'story' and you find through nearly 300 stories that that conflict continues. But, of course, in modern terminology it is a blog.
It's also worth mentioning that the whole concept of a teddy bear writing stories, the name Mindfully Bertie, the strap line 'I am a bear, I think a lot. Some bears do' was all conceived at the Gentle Author's blog course in Spitalfields in May 2016. As was the meeting of Bobby with Tim and his wife Tracey, whose cooperation and friendship is fundamental to the creation of Mindfully Bertie. Diddley's young friend Nikki, back at the office, designed the header and also the business cards that are a little redundant at present.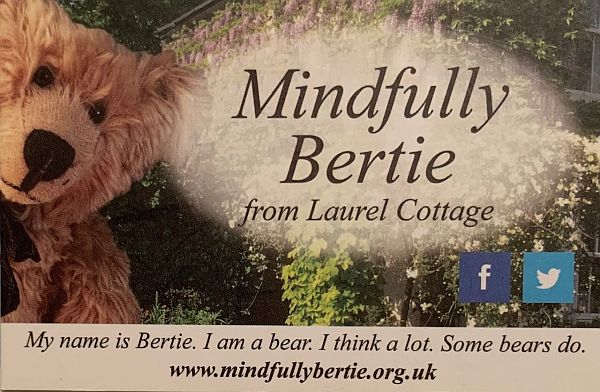 Reading through the preview we have, we feel, exceeded those early expectations. In one field in particular we have readers who enjoy the inclusion of music. So this week's story/blog ends with a musical lighting a Candle for Diddley.
This is a preview of what is to come and, hopefully, amuse you. A smile is all I ask of you.
My name is Bertie. I am a teddy bear.
I do think a lot as many bears do and have done in the past. Some far more famous than I. My best friend is Bobby Ballcock. A larger than life character who tends to talk a lot. Everybody says so. Together we hope to bring you a ray of sunshine through a mixture of adventuring, laughing, crying, naturing, thinking, remembering.
Each blog will end with a short "Lighting a candle to Diddley." A homage to Bobby's late wife Diane. Not sad, but a reason to light candles in remembrance and tell you where they were lit. There will be visiting contributors including candle lighters. When we get underway you may like to offer to contribute.
But first. Who am I and how did I meet Bobby?
Way back in 1991 Bobby's mother Dorothy died and left him a few quid. (My years with Bobby have given me a Sarf London accent). He had never had a teddy bear. How sad is that.? At that time there was a teddy shop in his home town Dorking in Surrey. Run by a character reminiscent of the wood carver in Pinocchio.
I had come from America and was a very expensive posh bear. It was love at first sight. He bought me, but not before an important admission. I am a twin with Oscar. In fact I was Oscar originally. Bobby had a work friend called Oscar. A very nice chap, who had long flowing blonde locks and got married in a pure white Bee Gees suit with big lapels. At least he married a woman, but Bertie I became. I joined a family with a wife and son. Not long after wife and Bobby went their separate ways and we had our first period alone together. Just the two of us.
Some years later he fell madly in love with a beautiful lady. They married by a Scottish loch. I was best man. For many years, life was wonderful. I went everywhere with Bobby and Diddley. Her pet name derived from Diddley I Di. Itself from Diane. In recognition of her mad, loveable crazy personality. As the years went, by the grandchildren arrived one by one and you will meet them all as the weeks and months go by.
On 23 August 2015 a great sadness descended when Diddley passed away. I was chief mourner at the funeral. Bobby and I were alone again. Sadness is OK, but Diddley wouldn't want that for too long. And so here we are. Writing a blog together to celebrate life but never forget the lovely lady.
The very first candle has been lit by Bobby here at Laurel Cottage where we all had such happy times. Where the family and friends and you through this blog are always welcome. Just bring a smile.
Bertie
Coming soon:
Lighting a Candle for Diddley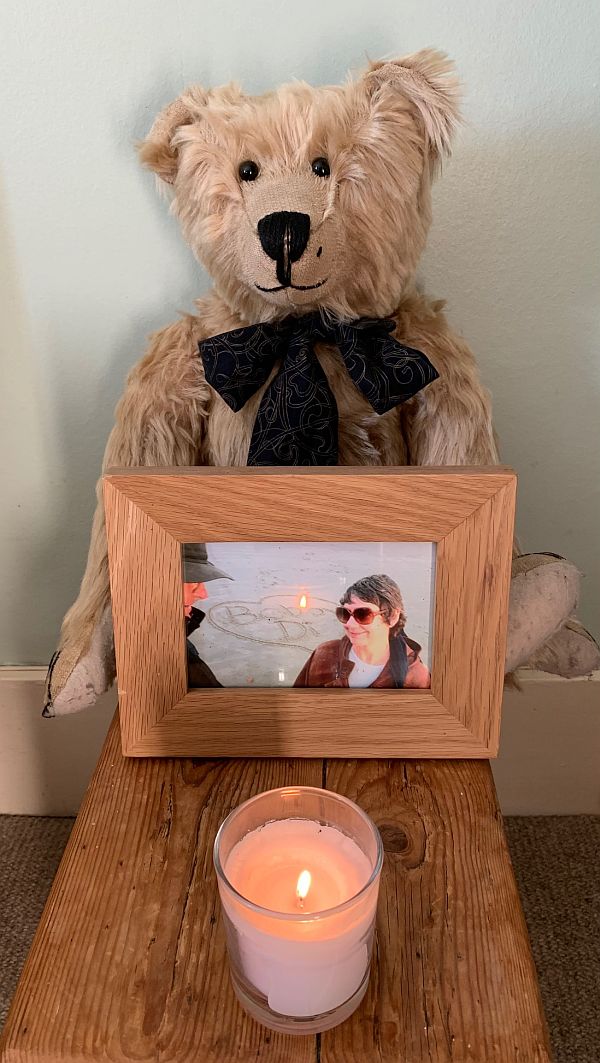 "Alice" Tom Waits ( her favourite singer)
---