S I D (Self Isolation Day)
S I D
We started a story called "What if". It's still relevant and follows later. But, as we all know, the situation is changing so rapidly that by the time this is posted it will have completely changed again. So we are posting an exceptional mid week blog.
Today, Monday 16 March, is SID (Self Isolation Day) at Laurel Cottage. Waking up to the sunshine of a world in turmoil. Bobby himself with "elderly and heart condition" qualifications to choose to self isolate. During that first hour we walked round the cottage taking pictures. No idea why, but it seemed a good idea.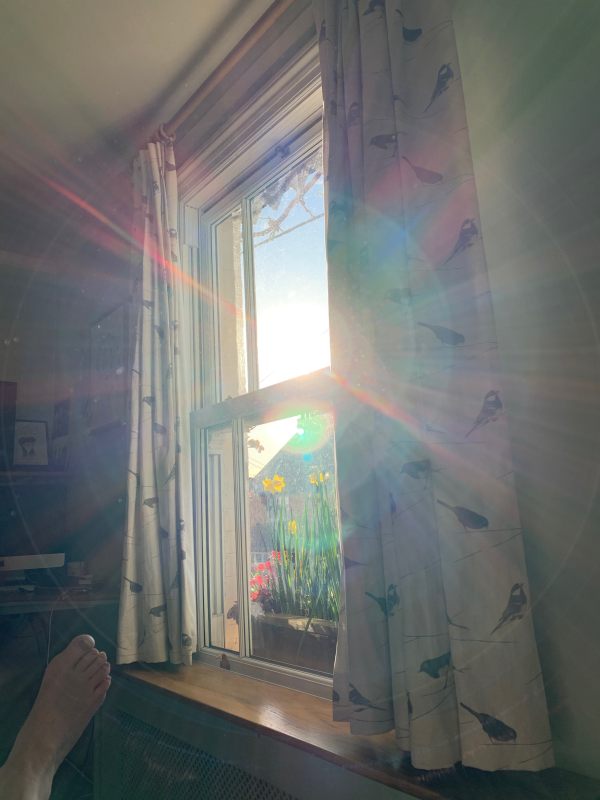 "When I wake up in the morning"
Bill Withers
But first. People choose all sorts of ways to express their emotions. Creative people may compose music, write poetry, write stories. Some create unique artwork, like our friend Kate: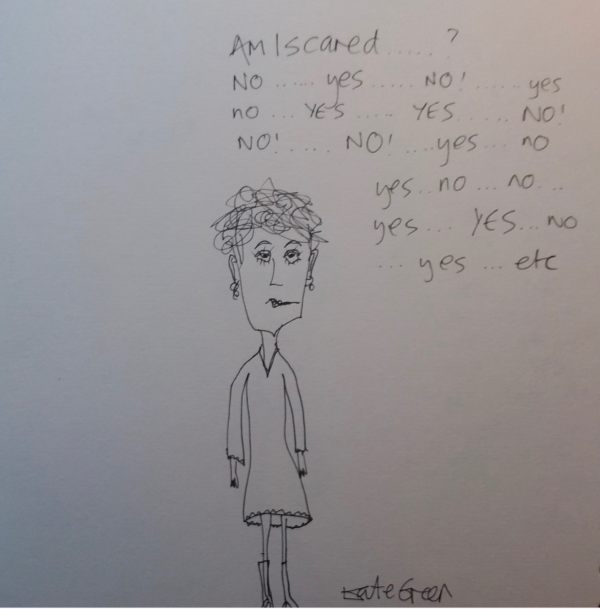 We are delighted to tell you that Kate has agreed to honour Mindfully Bertie by presenting an exhibition of her unique artwork on a future blog.
Pictures at 08.00 on 16 March. S.I.D.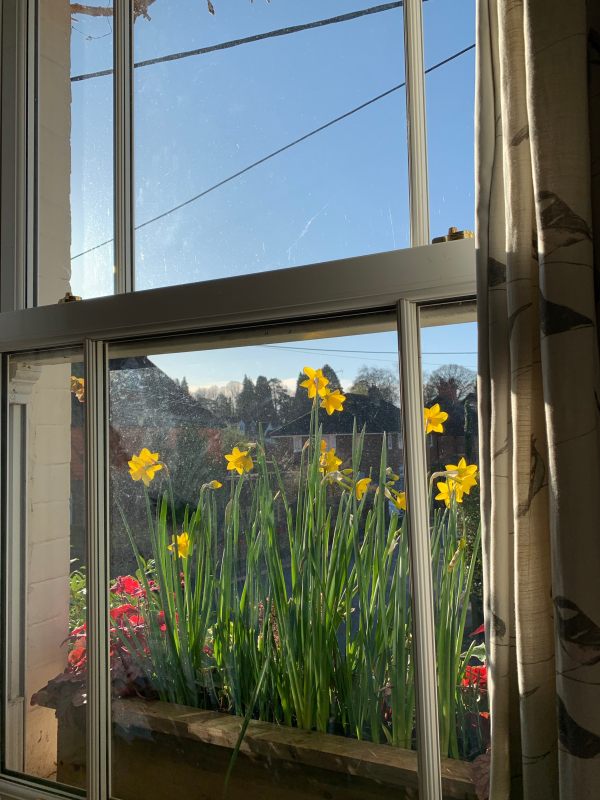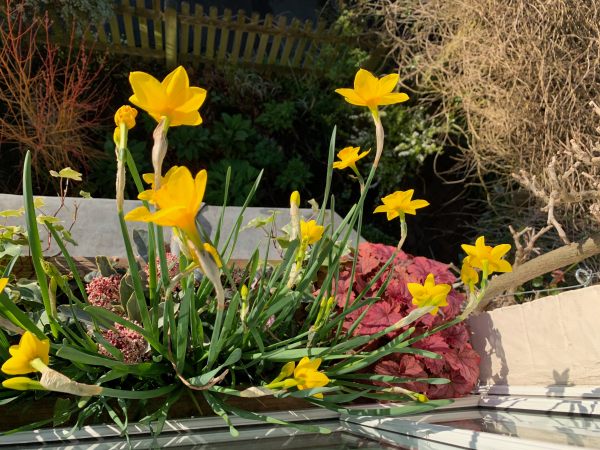 Just a few days ago, before S I D, we started drafting "What if". Seems a pity to waste it:
What If?
What if, what if, what if, what if,
What if, what if, what if, what if, what if,
What if, what if, what if, what if, what if,
What if, what if, what if, what if, what if,
What if, what if, what if, what if, what if,
What if, what if, what if, what if, what if, …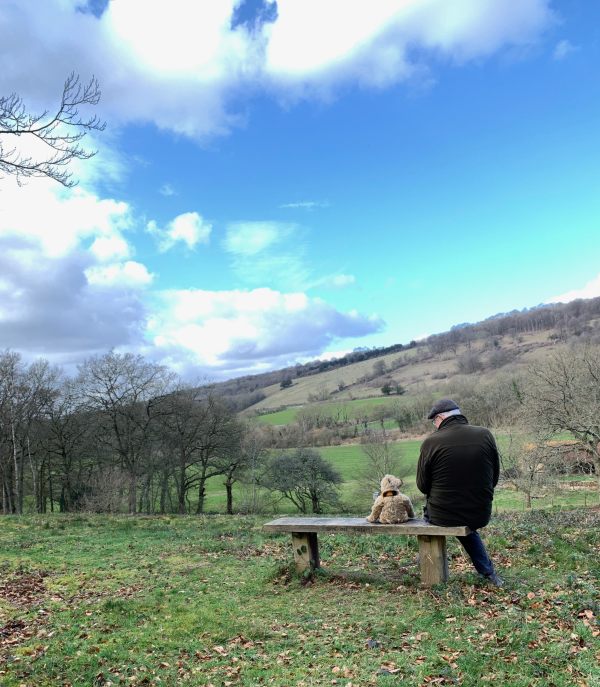 Bertie: "You OK, Bobby?"
Bobby: "Yes! Why?"
Bertie: "You seem distant. A little preoccupied. Miles away. Maybe a little GADish, do you think?"
Bobby: "No… I am no different to anyone else. With so much going on in the world, it's only natural I am thinking of 'what ifs'. Even on S I D."
Bertie: "But how often you think 'what if' is the clue to how normal or how GADish you might be? How often in an hour, day, week, month do you think 'what if'? Honestly?"
Bobby: "Honestly Bertie, the only time at present I am not thinking 'what if' is when I am distracted."
Bertie: "Like how?"
Bobby: "Going to the gym. Exercising with headphones from Chopin to Dire Straits and all in-between.
Going to Al-Anon.
Going to the pictures. 'Portrait of a Woman on Fire' was good.
Sitting on Diddley's Bench with you."
Bertie: "Umm. A couple of years ago, you told us how a bad attack of GAD was relieved by the Flying Scotsman."
Bobby: "You wont believe this, Bertie. The Flying Scotsman has helped me back onto the right track again. At the Watercress Line a few weeks ago. I didn't take you because, much as I love you, you distract everybody and I craved anonymity"
Bertie: "Seen it all before, Bobby. I did like Thomas the Tank Engine."
"Why Worry"
Dire Straits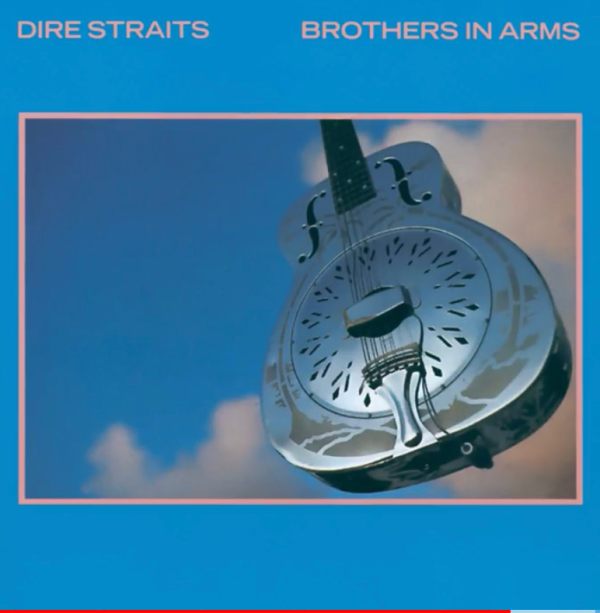 Finding Serenity with the Flying Scotsman at the Watercress Line.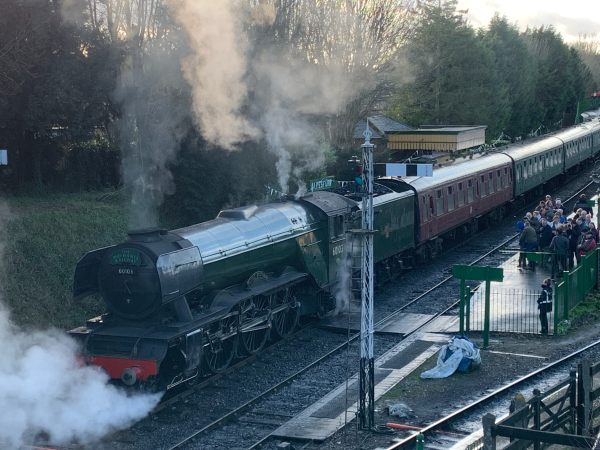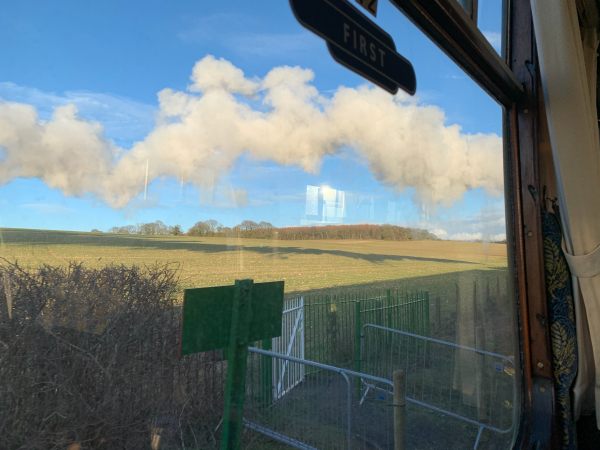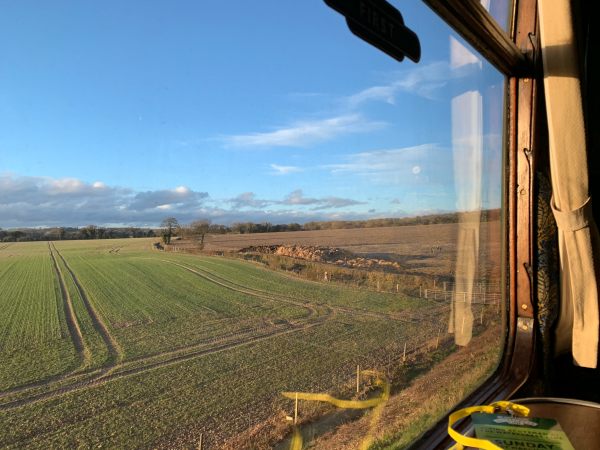 Last Train of the Day.
And Finally, Some Station Posters.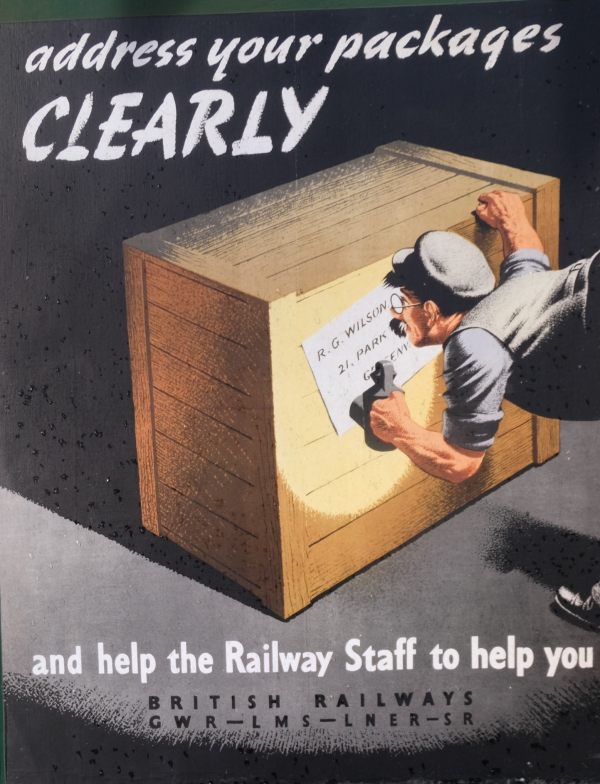 Lighting a Candle to Diddley.
Since we wrote this, all those distractions bar one have gone. So now it's the biggest one of all. The glorious countryside. Not just here at Denbies Hillside, but all over the place in reach of a car journey where we can walk on our ownsome away from people. We did go to one last concert at our local church, St Mary Magdalene. An amazing piano recital by possibly the only one handed (left) pianist in the world.
But for now, it's a world where no-one knows where we are going next. If you are self isolating and having an S I D, don't expect too much of yourself. It's a completely new experience for most of us. One that will take time to adjust to. Those who have lived frantic, creative lives have always yearned for 'more time'. Now they have got it, they may not know at first what to do with it!
Our advice is to take it easy. Try to eat well. And, if you can, the fresh air will lift our spirits.

– – – – – – – – –
---