Eamonn's Day Out at Wisley!
Eamonn's Day Out!
Bertie: "Wisley! You must be bleedin joking! It's taters. Anyway, I thought we agreed that Friday was the one day you rested. You worked all day for the National Trust yesterday. I'm not going."
Bobby: "Fine. I'll take Eamonn instead!"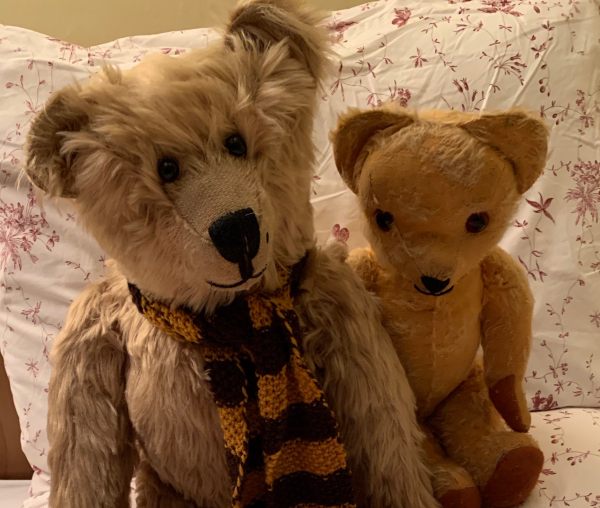 Bertie: "Up to you. It will be nice and peaceful here."
Eamonn: "Can I borrow your scarf, Bertie?"
Bertie: "Yes, but bleedin look after it. It's very special."
So off they went on their Day Out. He is too tired, you know, but the sunshine is irresistible.
Eamonn: "Oi loved those weeks on Skomer and Skokholm. Everybody said Oi was a star when you were ill. Especially in the ambulance and Swansea Hospital."
Bobby: "You were wonderful Eamonn. It was a really scary time and you were a true friend. Not just then, but in the weeks that followed when Bertie was marooned down in Solva with Rosemary."
Eamonn: "He did discover he was a genius and learned Welsh."
Bobby: "Bertie is right, you know. I am too tired to go to Wisley. How about we just go to Diddley's bench?"
And so they did. You can see from the pictures what a special occasion this day out was.
Remembering Diddley in such a beautiful place ensures it is not a shrine, but a celebration of life. The seasons. None more memorable than February. The snowdrops by the Bench are very special and have that secret. Coming as they do each year from Cherrington lakes in the Cotswolds.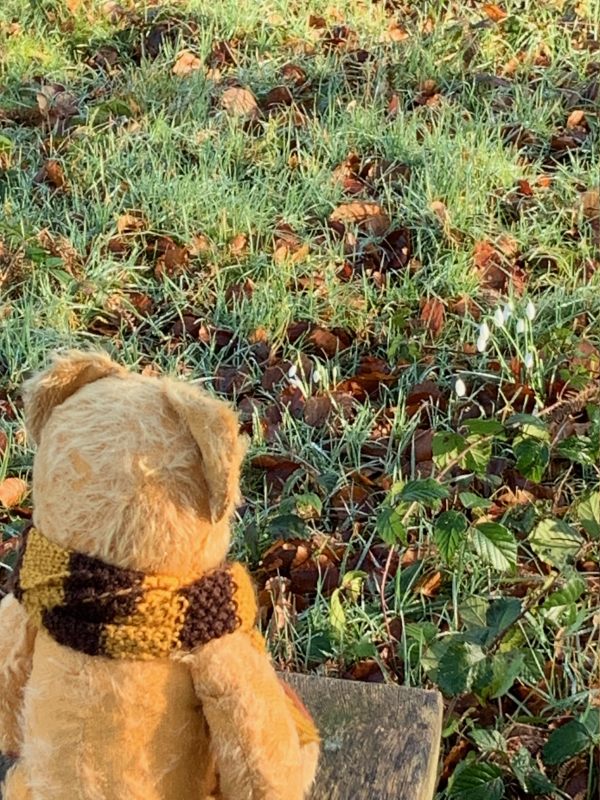 Bobby: "Blimey it's cold, Eamonn. Shall we just home?"
Bertie: "That was quick!!"
Bobby: "You were right, Bertie. I was too tired."
Eamonn: "So we went to Diddley's View. Sat on the bench and felt really happy."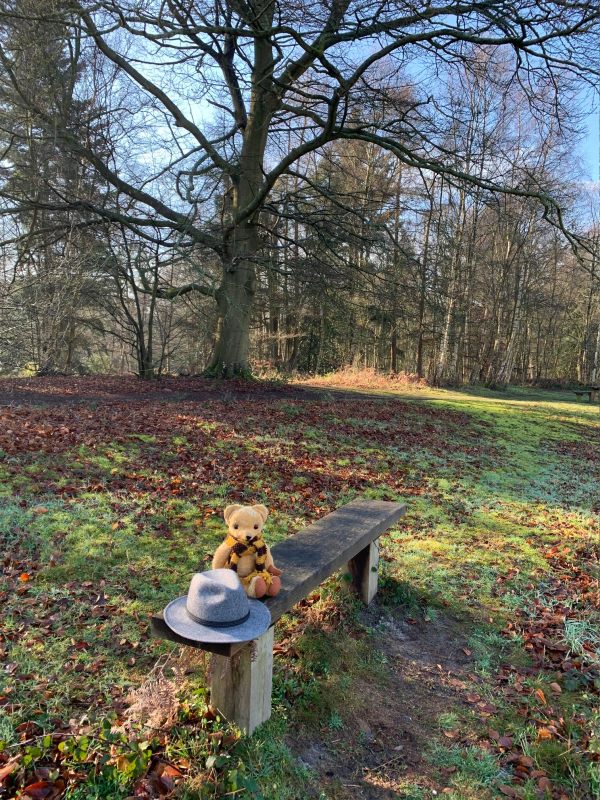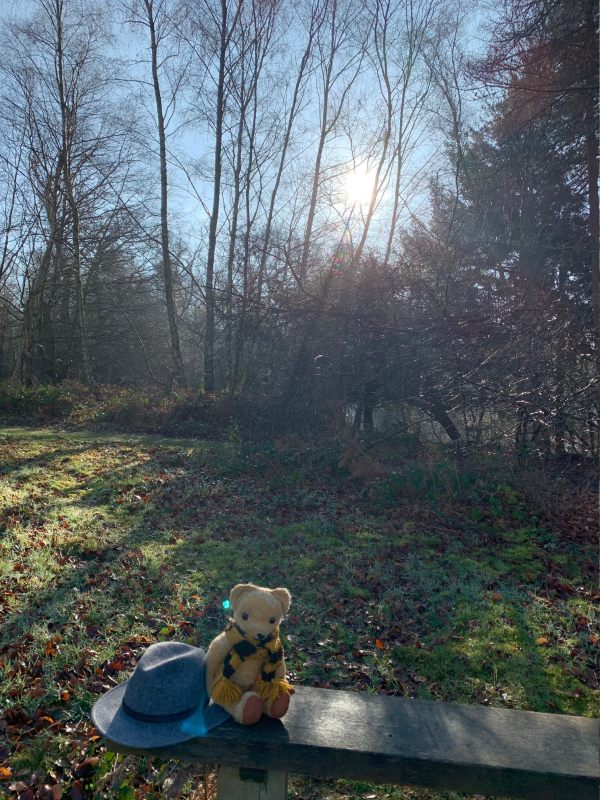 Bertie: "How would you like a scarf like mine?"
Eamonn: "Oooh yes please. And a bow tie, too."
Bertie: "Well, you are very lucky. Carol, wife to Bobby's best friend David, has offered to get her knitting needles out after years gathering dust and knit a scarf especially for you. What colour would you like?"
Eamonn: "Sutton United yellow, with brown tassels."
Bertie: "When the scarf is finished, we will take you both on a day out to a Sutton United match."
Bobby: "BREAKING NEWS. "We have booked Skokholm Island for all three of us late August."
Lighting a Candle for Diddley
– – – – – – – – –
---