Pembrokeshire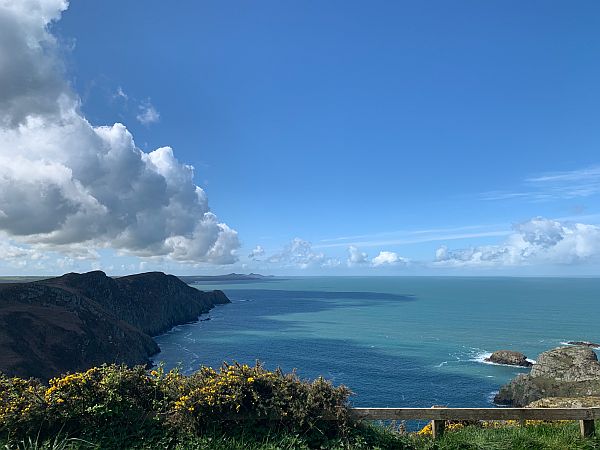 Back in 1985. The happy couple, as it was then, had an opportunity to borrow a motor caravan for a holiday. Modestly priced, it seemed too good an opportunity to miss. And it was friends of 'er indoors' making the offer. Something the happy couple had never done before. North Wales. The Llyn Peninsular. What an exciting prospect!
Bobby did have some reservations when he picked the caravan up, but was committed to carrying on regardless.
Mr Owner: "I recommend you keep the wheel-brace in the front with you and tighten the offside front wheel nuts each morning. Oh, and the nuts are reverse thread."
So off they went in this large tin can that never went above 40 mph all week. Pulling into Woodstock, beyond Oxford, the front wheel was starting to come off. A local garage rethreaded the nuts and on they went. The whole week was an amazing story of fun and mishaps 37 years ago that is unforgettable. But not for now. Apart from one incident that changed his life forever.
Bardsey Island is just off the tip of the Llyn Peninsular. They parked the tin can opposite the island. 'Er indoors' cooked dinner and he learned that this is the island of 20,000 saints buried there. Three pilgrimages to Bardsey equalled one to Rome. A very atmospheric spot, enhanced by a bungalow down below with a nun sitting in the garden. She sat there all day in the garden just looking at the island.
"Fancy a walk along the coast path?" asked Bobby. And off they went. Sitting on a bench, they encountered a friendly weather-worn chap. Exchanging pleasantries, he made a comment that changed Bobby's life forever.
"If you think this is lovely, have you ever been to Pembrokeshire? I volunteer as a warden on Skomer Island every year. If you go, you will never want to go anywhere else."
The next year they went to Pembrokeshire, had a day trip to Skomer and their world changed for the next few years. Bobby's forever.
Thirty-six years later, here we were back in Pembrokeshire. The bears and Bobby and memories.
Pembrokeshire 2022
As he drove down through the Gwaun Valley, a story was developing in his head. Approaching Abergwaun (Fishguard), he slowed down completely to follow a hearse at a respectable distance. As it turned into the High Street, he could see a tableau of flowers on top of the coffin.
🌸 D🌸 A🌸 D🌸
The night before, he had rung Andrew.
"I feel really old tonight."
"You are, dad." said Andrew. "It's about time you accepted it."
We described the coast path flowers before, and now we booked a very nostalgic day trip return to Skomer Island. Sitting on the bench outside Lockley Lodge, we noticed that a new boat would take us to the island on its very first day in service. The bench on which Bobby had a heart attack on August 2019.
"You look well." said the chap in the shop. He had watched the drama there nearly 3 years ago on closed circuit television.
It was a glorious morning at Martin's Haven. Dale Shipping's lovely new boat is the Dale Queen, finally taken over from the Dale Princess, the boat we had been on for all those 36 years. And we were returning just for a day to the island he loves above all else. Not just for its beauty and the birds, but for all the people he introduced there as voluntary wardens for a week.
A wife. Two stepdaughters. A son, and other relatives and friends. Most of whom could never have imagined being a warden on a world famous seabird island. And, let's be honest, have, in the main, never gone back. But they will never forget the experience. Diddley always said it was one of the most memorable times in her life.
The sun shone as we pulled out of the cove passed the Dale Princess.
It was divine. Nearer the island, there were Puffins on the sea. Guillemots and Razorbills too. Even a Seal. And then it started. And here it stops. His experience of hacking led to an angry blog. We are very sorry. He let his emotions get the better of him. We won't mention it again.
Landing back on Skomer, those steps he sneered at now sneered back!
"Take your time sir" said the friendly volunteer. " you need to get to the top to hear the very important talk from the warden". Just as Bobby had done countless times in the past. Breathe slowly. They are steep steps nowadays The other visitors gone he chatted to today's assistant warden on the island. Ceris.
The plan was to go right round the perimeter of the Island and visit his favourite spots. But plans don't always work out. He had even wondered back in 2019 if we would ever get to Pembrokeshire again, let alone land on Skomer Island.
GAD has that affect on forward thinking and never been borne out in reality. He was back on Skomer. Had struggled up those steps. BUT DONE IT. And now we are still climbing to the coast path.
On we went. Almost the whole way, but energy was on the wane and the real problem of going back was emerging. He didn't want to go back. Wanted to stay all night. Wanted to stay all week. Wanted to stay forever. Wanted to see the Shearwaters overnight. Wished Diddley was there.
It was his island once. He owned it for each week he spent there. Add them all together and he has lived on Skomer for over half a year. And now he had handed it over to the younger generation and hope they would be as uplifted by the experience as he had been.
But, it was the four o'clock boat and a half an hour walk across the island to catch the boat on fading legs. He made it, of course, but had to be helped on which, by sheer bad luck, was boarded on the very last step at the lowest tide possible.
A lady walker chatted to him and offered this:
"Die with memories. Not dreams."
It wasn't goodbye, as we had booked an evening Seabird Safari the very next night to see the Shearwaters out at sea. But a phone call changed that. "Gales forecast for tonight. How about a lunchtime boat trip to see Skomer from the sea?" Eamonn went instead of me.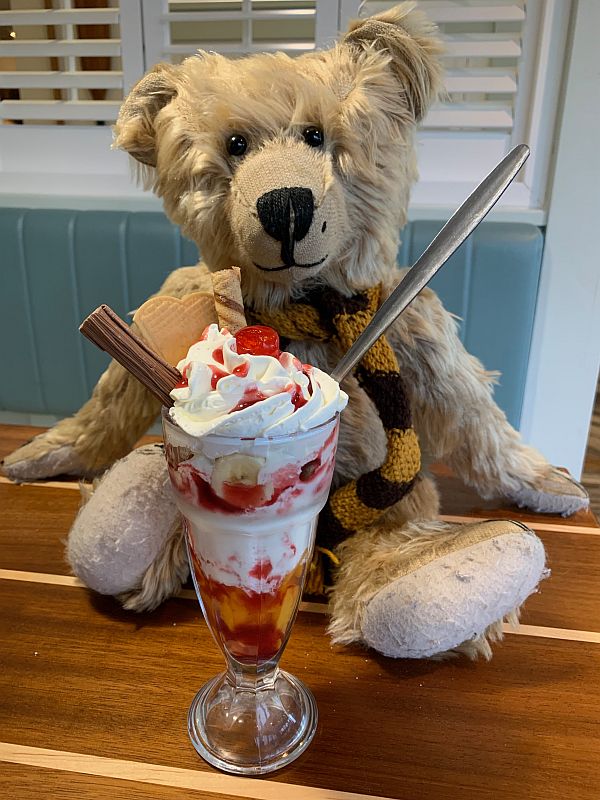 Staying in Pembrokeshire
We have stayed in many places in Pembrokeshire over 36 years. Staying on the islands means staying B&B on the mainland first. Or after, as well in the case of Rosemary in Solva. She was wonderful. But age and ill health finally closed that wonderful time. And, of course, she died the following year and we wrote an obituary.
We found a really lovely converted barn out in the country, not far from Tundi. It seemed perfect. We have stayed three times now. Thought about next year, and discovered it had been sold. So it's back to the drawing board and an uncertain future for all of us. But we can't close without thanking the owners of Fronrhydd Fach for our holidays there. Not only was it lovely, but seriously whacky.
Fronrhydd Fach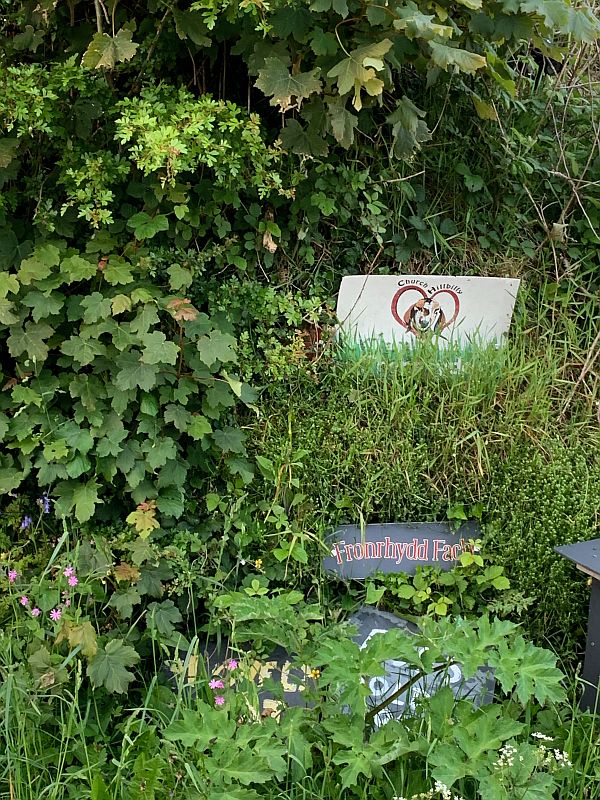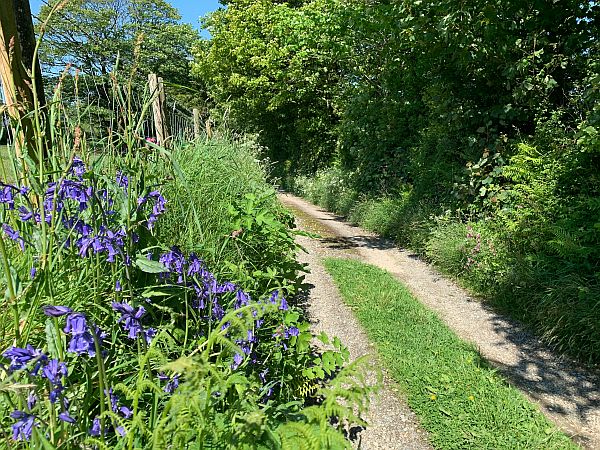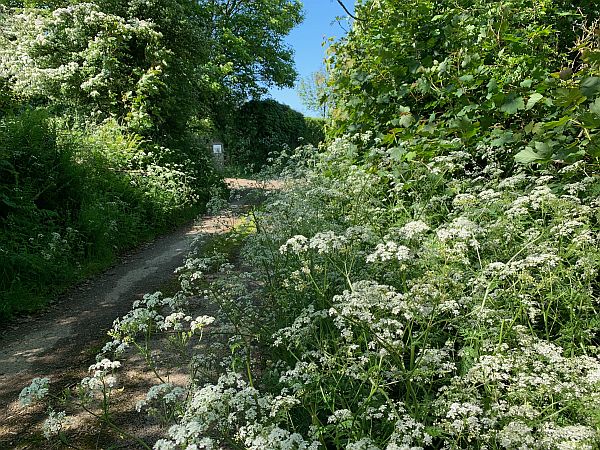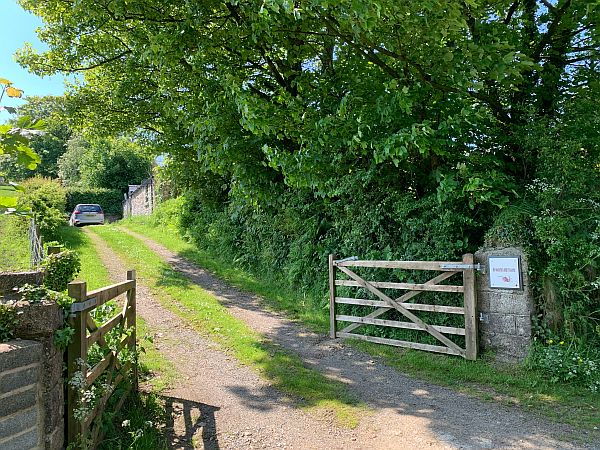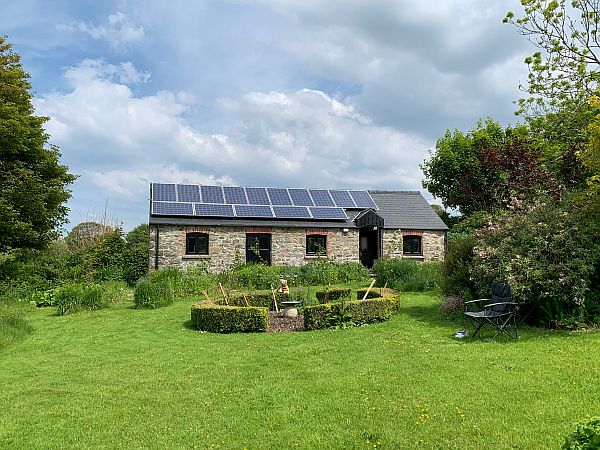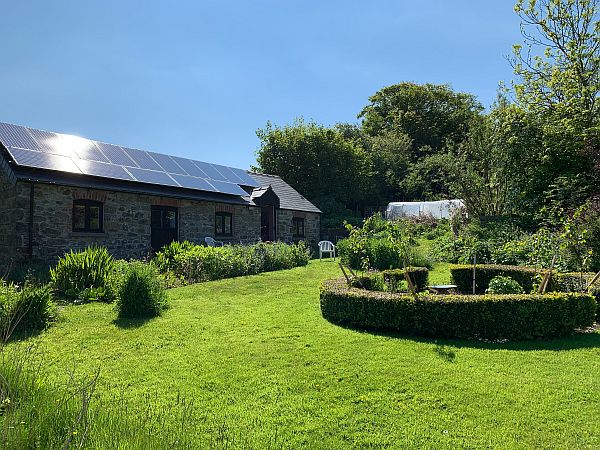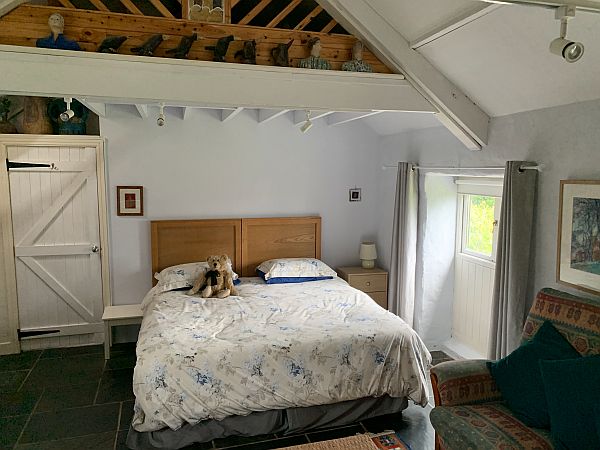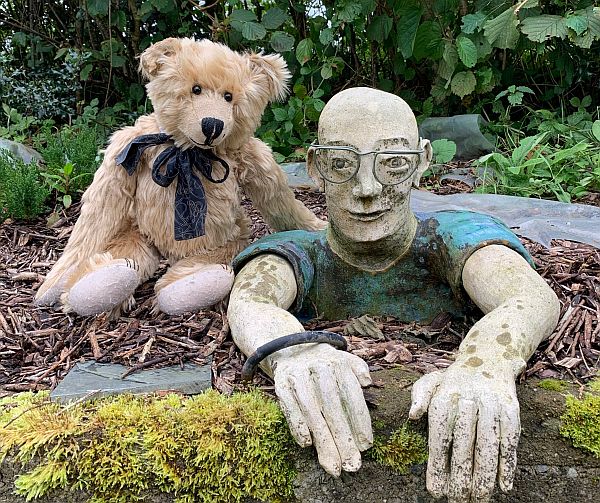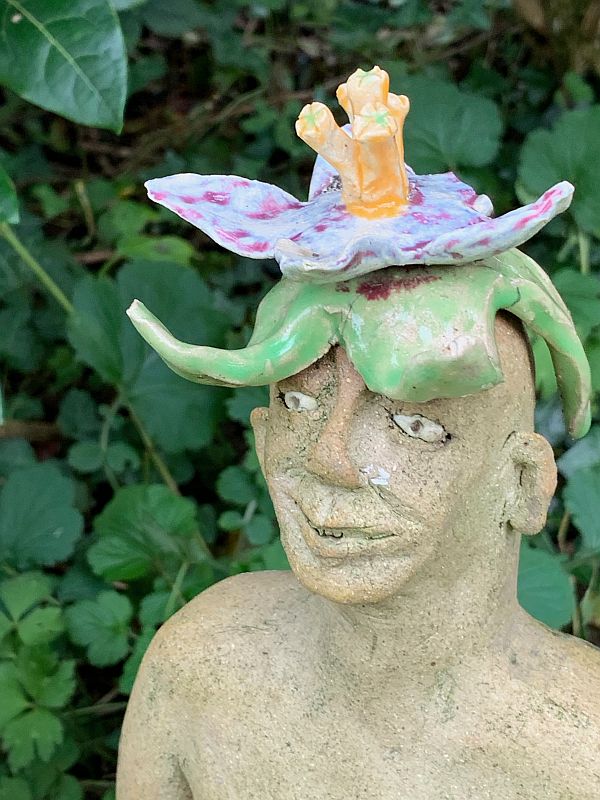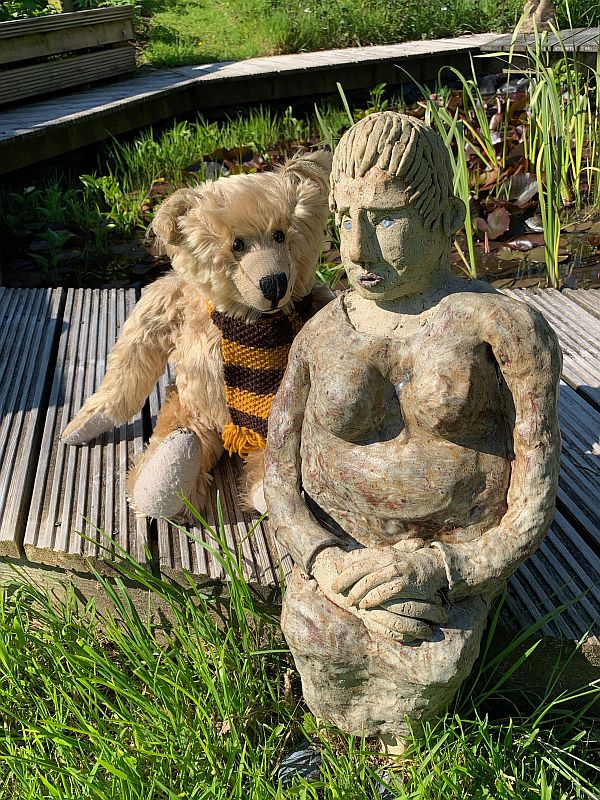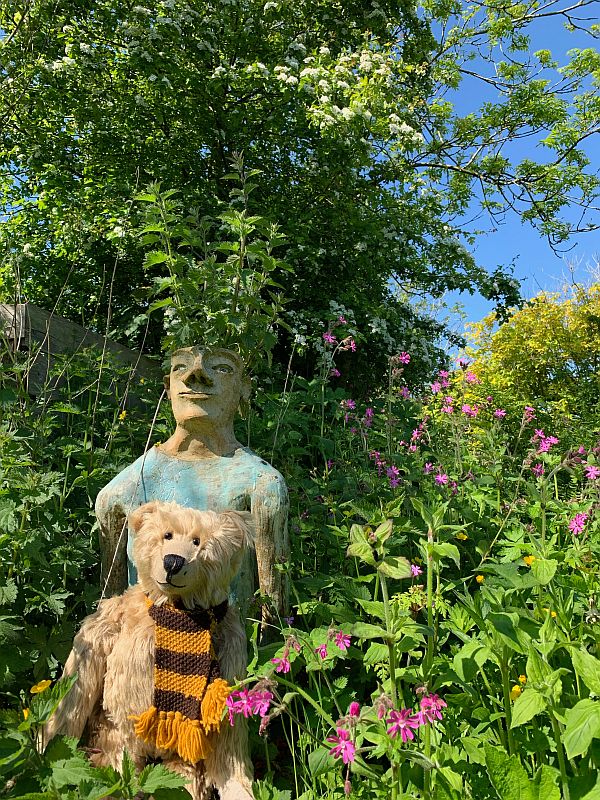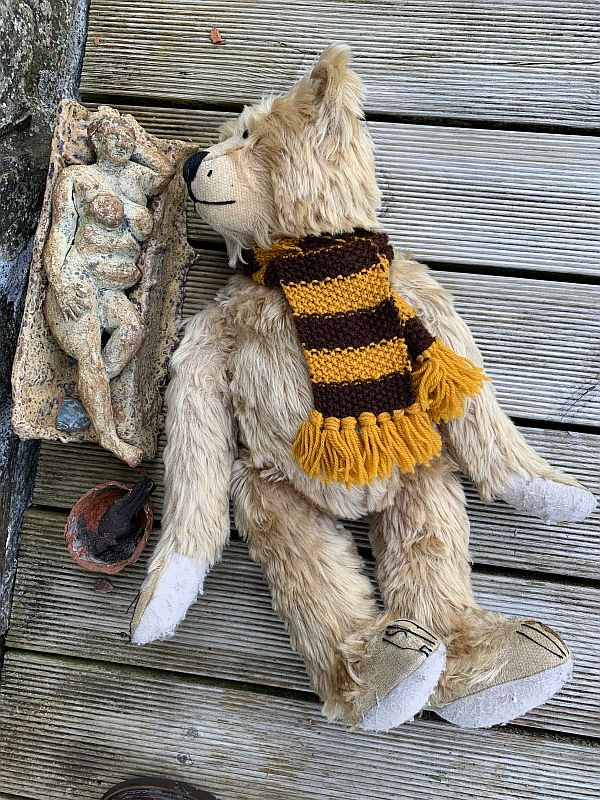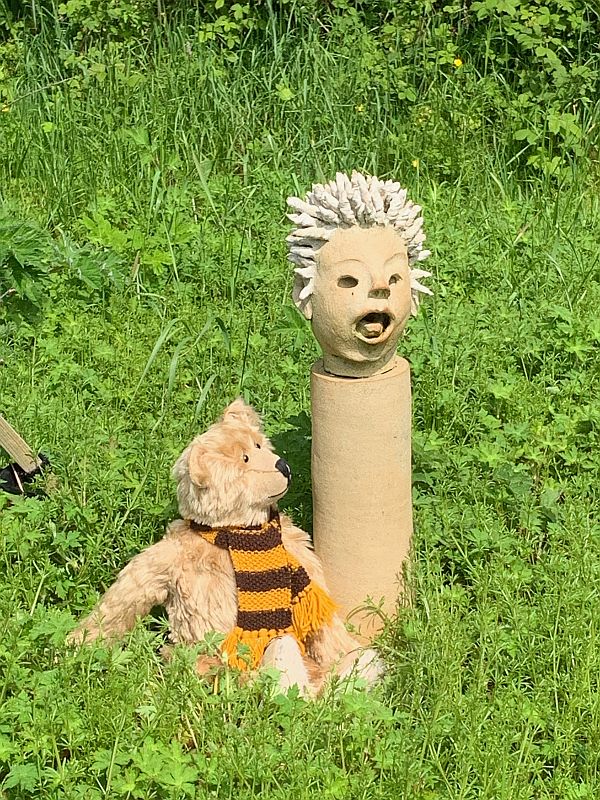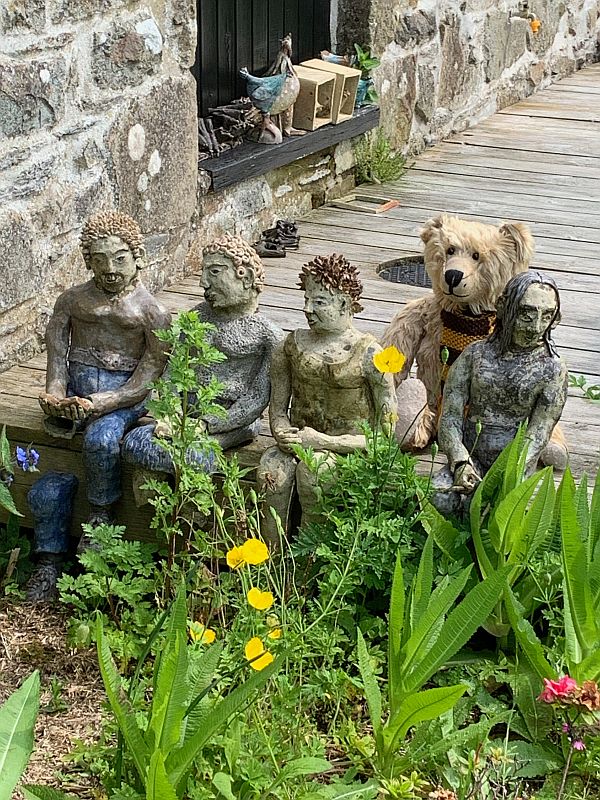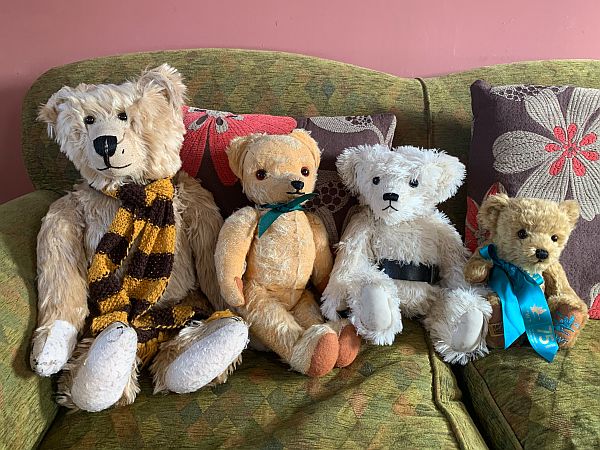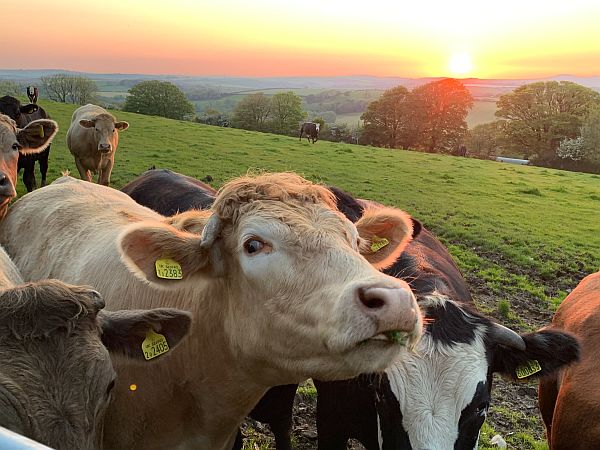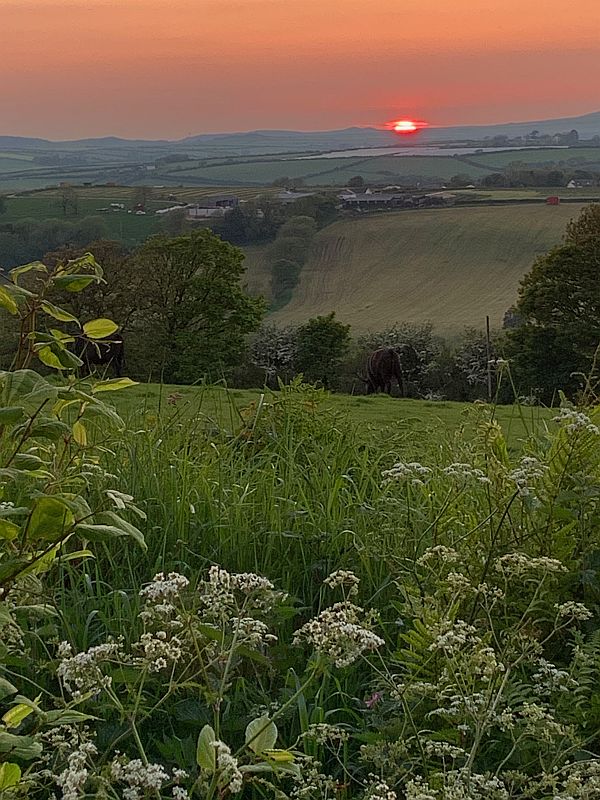 Lighting A Candle for Diddley in Pembrokeshire
————
---