Three Little Boys
Once upon a time there were Three Little Boys. Jason, Jay and Bobby

Jason is tiny and not yet two. Jay is little and nearly six. Bobby is huge and nearly 78. Jason doesn't say much. He wouldn't yet, would he? Thinks a lot. Jay is the live-wire that Bobby was told he was when he was Jay's age. Bobby has never grown up and talks too much.
They hadn't seen each other for a long time, because people said they had to stay indoors and not see each other. Two of them didn't understand why. The third one did. He didn't want to get ill and stayed away from the other two in case he did and made them ill too.
All because of something called Covid. We will never forget the time when the Three Little Boys stayed apart, but now things are changing and we can see each other again out in the open air. And we did. Last Sunday.
Jason, Jay and Bobby met again at last. Jasmine, Jay and Layla invited them all to the Butterfly Farm. Bobby got there first and was a little surprised that the Butterfly Farm looked like something out of the Beverley Hill-Billies. Or maybe the Darling Buds of May.
An ancient farmhouse, overlooking a small farm shop, outside of which Three Old Boys sat on a bench chatting the whole time we were there. The Butterfly Farm was just an old tunnel greenhouse covered by camouflage netting.
Soon everyone was ready to go in. Jason, Jay, Bobby, Jay, Layla and Jasmine. Confused? I don't blame you. Jason is really "Bobby". Bobby calls him "Bobby". Jay is either Little or Big. Big is Little's dad. Bobby is Bobby. The Bobby I know. Jasmine and Layla are sisters. Jasmine is "Bobby's" mum, but she calls him Jason. She is also Jay's mum but calls him "Little" because Jay's dad is "Big". She calls Bobby "Grandad". So does Layla.
The Butterfly Farm was wonderful. In years gone by, Bobby, Layla and Jasmine went to the Wisley Gardens Butterfly Festival. Always in January. Thousands bought tickets. Queued up in the wind and the rain to enter an enormous greenhouse at least a hundred times as big as the Butterfly Farm.
It was winter, and few butterflies were on the wing if the sun wasn't shining. Even fewer, when a rogue Robin got in and ate them all! Our little Butterfly Farm had hundreds and hundreds of Butterflies. Caterpillars too. They all loved it. Even Jason, known as "Bobby" by Bobby. (Jason''s second Christian name is Bobby after his Great Grandad).
Twenty minutes is your allotted time, to allow other people in. They had lots of stuff for a picnic. Bobby had even brought fresh Watercress and Tomatoes from Kingfisher Watercress Farm. But where to have the picnic? "How about Ditchling Beacon?" said Bobby.
So off they drove to the Beacon on a fabulously sunny morning. Big clouds were gathering, but not before they all had their picnic. And walked along the South Downs Way. Soon it was time to go. "Bobby" was tired. So was Bobby. And off they went home. All except Bobby, who saw the sign to the Bluebell Railway and simply couldn't resist it. Dropping in to see some steam engines at Horsted Keynes.
They all agreed it was wonderful day and would meet up at Bocketts Farm very soon.
The Butterfly Farm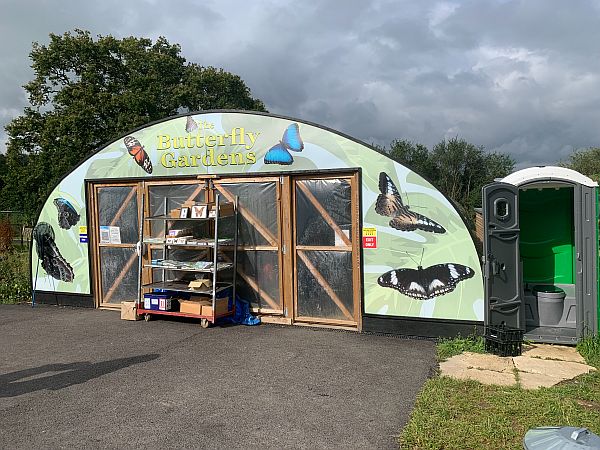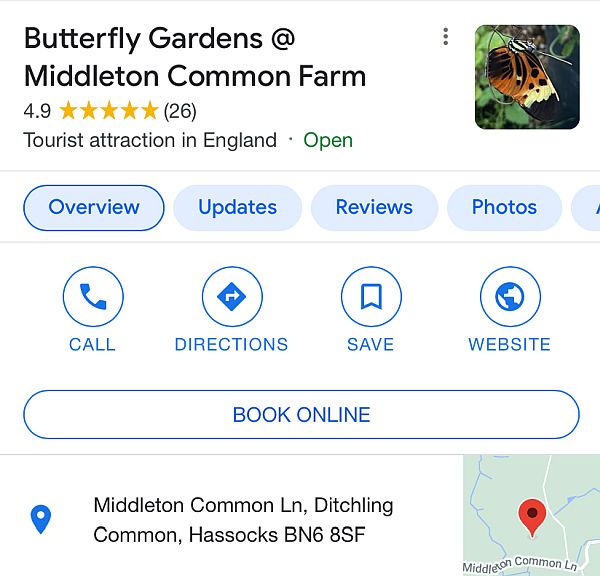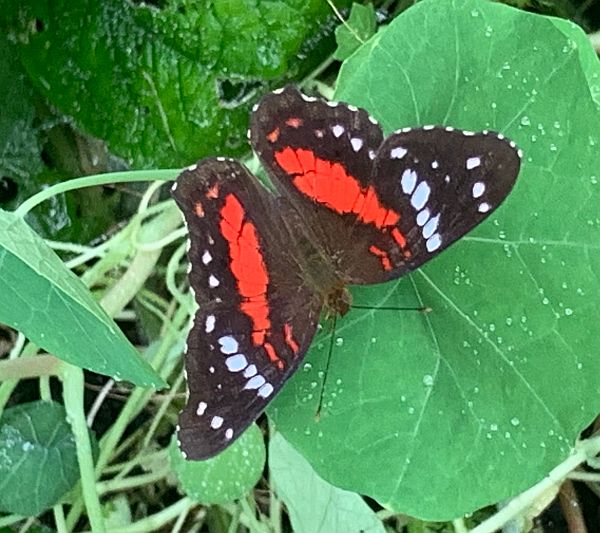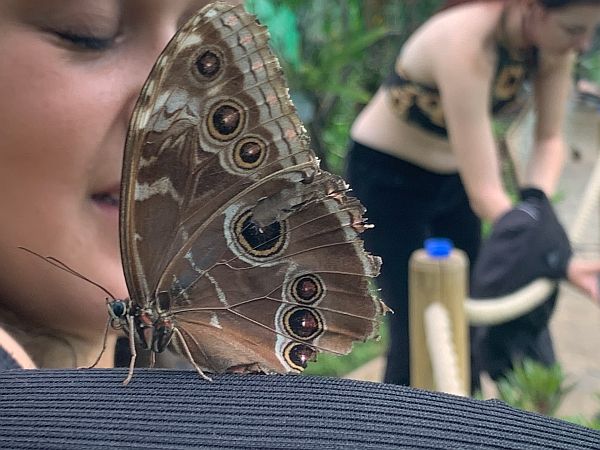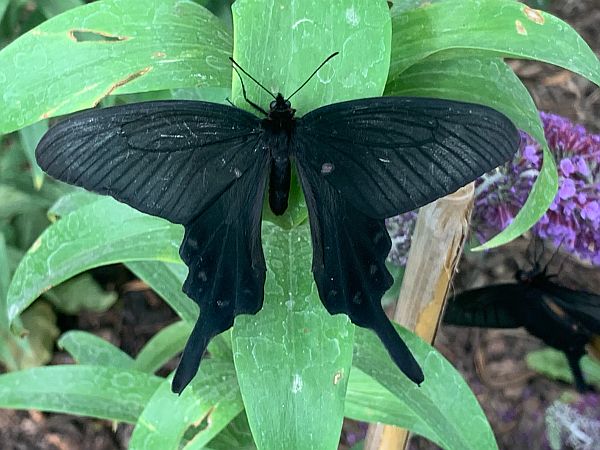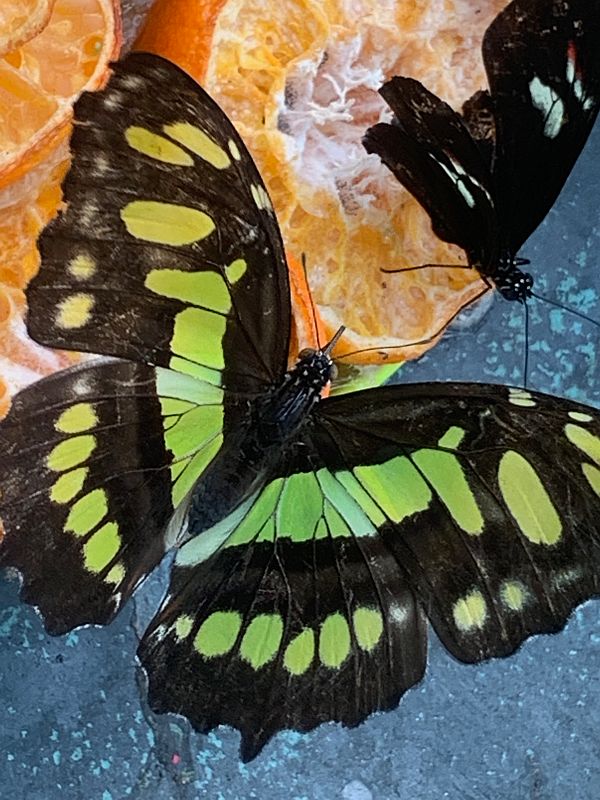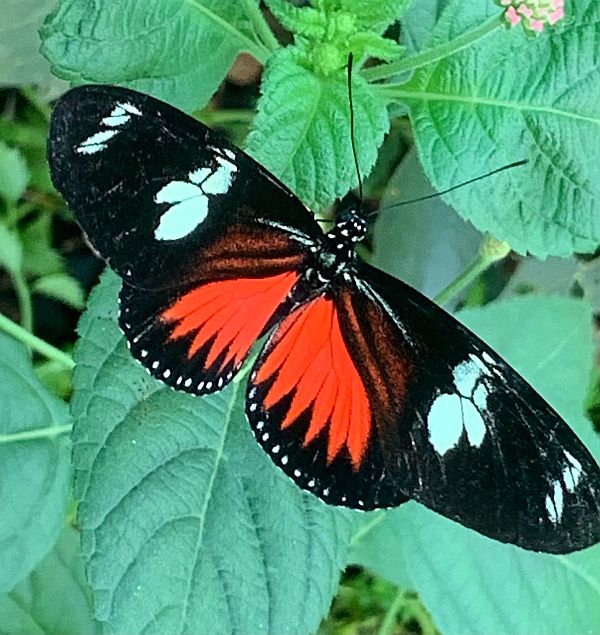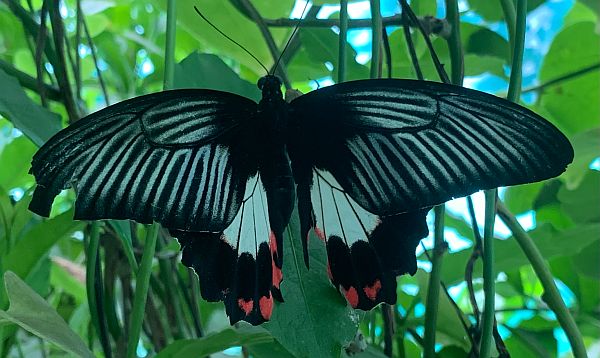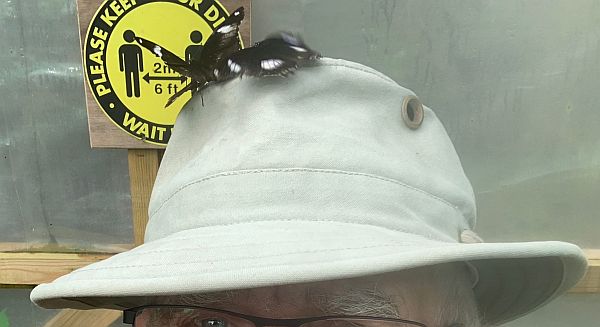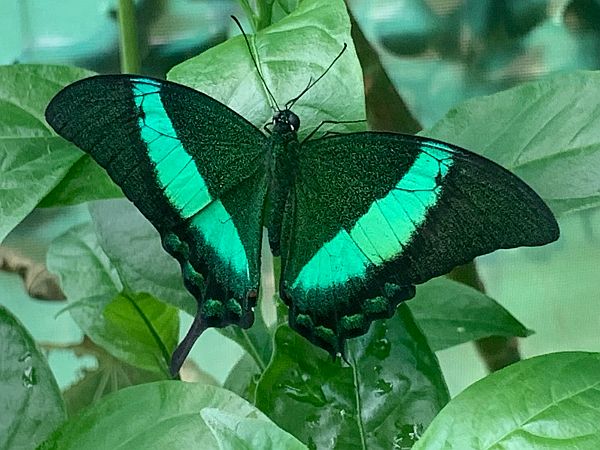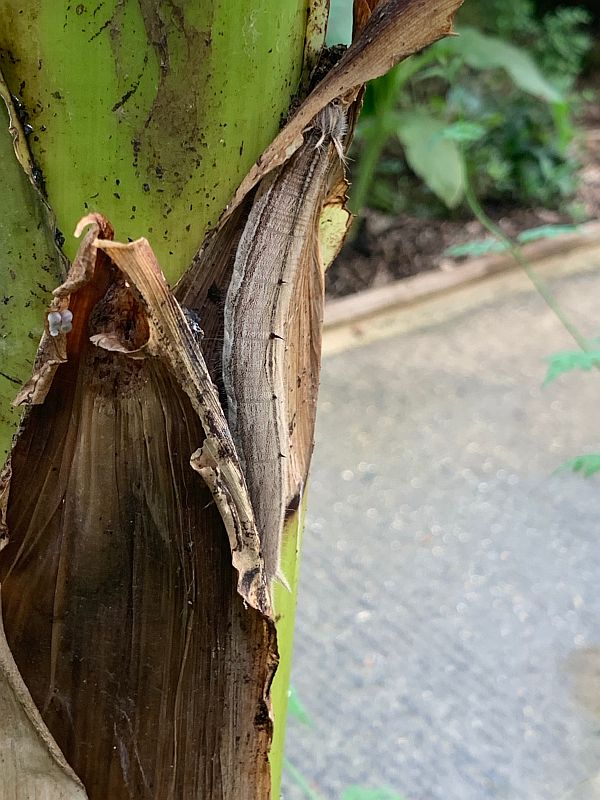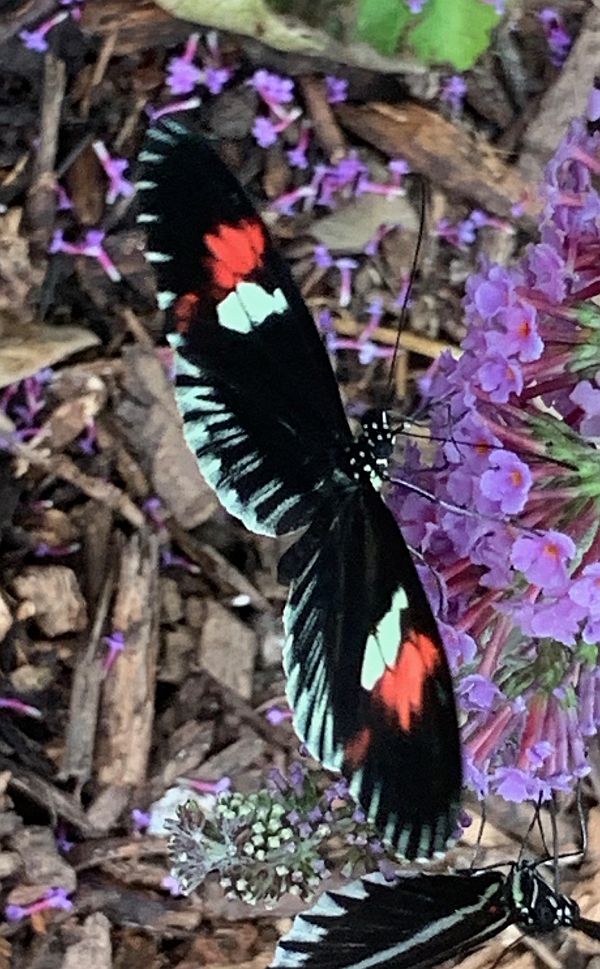 Ditchling Beacon
Ditchling Beacon pics
Bluebell Railway
Bertie: "Bobby? Are you bleedin nuts? After such a lovely day, why go to the Bluebell? You said you were too tired."
Bobby: "It was on the way home."
Bertie: "No. It wasn't!"
Bobby: "Almost! Anyway. When I got to Horsted Keynes, I was too tired to walk to the station from the field car park. I saw this small gate and wondered if I could see a train from there. It turned out to be the Bluebell Railway's memorial garden. Nice. Peaceful. Just sat there in the last of the sunshine and saw one train and went home."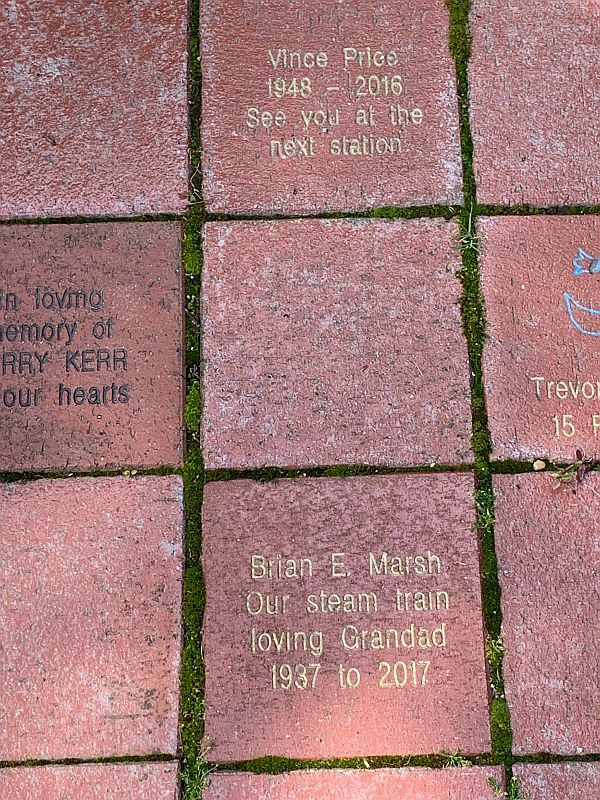 Lighting a Candle for Diddley
————-
---