A Return to Salzburg.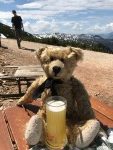 A Return to Salzburg
But first…
We would like to introduce you to Sonny. Bobby's grandson. The new recruit to the team of Mindfully Bertie. His title is "YouTube Technician". But we think his ten year old IT skills will go way beyond YouTube. As the only grandson at the time, he and Diddley had a very special friendship.
It's raining. It's pouring. The old man is finding it hard to get up for the schoolrun. These dark days of winter are the best time to look forward to the promise of snowdrops, spring and high summer. In doing so, we can also look back and remember the glorious days last year. This story is just two days in Salzburg. Last May, on our great European train journey.
A city of music. Birthplace of Mozart. Immortalised by "The Sound of Music". Very different forms of music, but both with their devotees.
But first, how do you pronounce "Salzburg"? A friendly Fräulein corrected Bobby. It's Sal…zburg as in "Sally". Not Salz…burg as in "salt".
This was just a stopover on our long journey south from Paris to southern Austria. Ten hours on a double decker TGV (French Railways) and an impressive OBB (Austrian Railways)
The journey to Salzburg from Zurich must be one of the world's great railway journeys. Gradually climbing into the Alps, with fantastic views. The line follows the contours and the train travels quite slowly, clinging to the side of the mountains. Here are just a few of the pictures out of the window.
Arriving late in the evening. A hotel on the fringe of the city at the foot of the Untersberg Alp. Wunderbar!
So here we were for just two days. Beautiful Hotel. Bobby already had his sights on the cable car a short walk from the hotel. A local bus to see the sights of the city. The helpful chap on reception suggested the "Sound of Music tour". "I don't think so"! Really couldn't imagine himself being carted around with a load of tourists singing "Do Re Mi". The receptionist persisted. "Most people who stay here go on the tour and come back having had a great time". "Really?" said Bobby. "How many come with a bear for a friend?" "Well, I think your bear will enjoy it." Within seconds Bobby had succumbed and had a ticket in his hand, booked by the chap who must have been on commission. €35 Euro lighter!
Chronologically, this story now splits into three – out of order. The Sound of Music saved until last. We hope you hang on. It's worth it.
So up the mountain we went. My first time in a cable car. Fantastic.
How they built those cable cars up the side of mountains always seems to amaze Bobby!
Wherever we go, we like using local buses. So down to the city to see what there was to see. Afternoon on the tour and back to the city for the evening.
The Sound of Music is confined to where the tour buses leave. The rest of the City is Mozart's.
Here's a few pictures of a lovely city that, most surprisingly, was bombed by the British in the war. Strategically close to the German border, with a very important railway line. Lots of homes went west in the vicinity of the railway, but the historic centre was saved.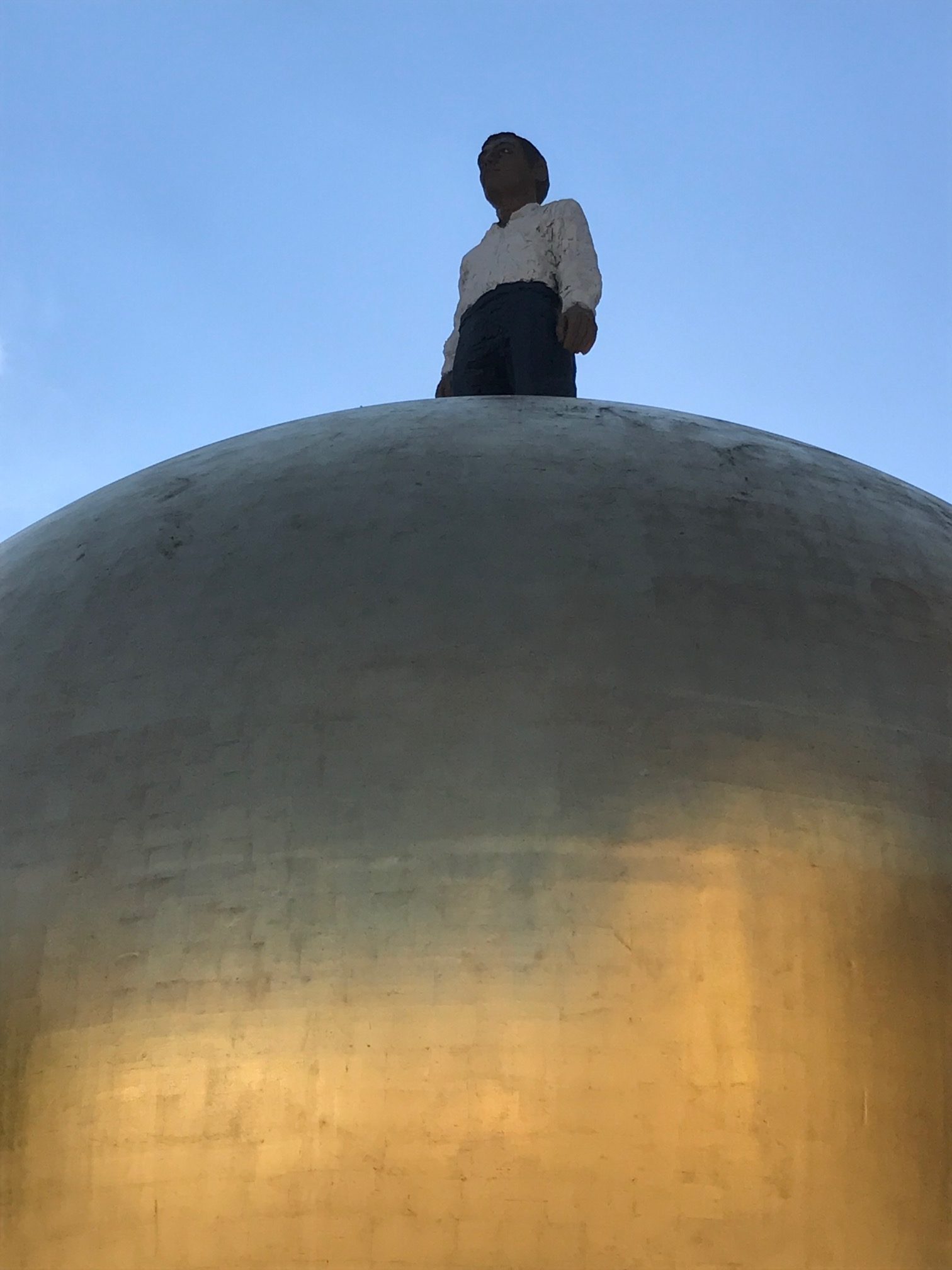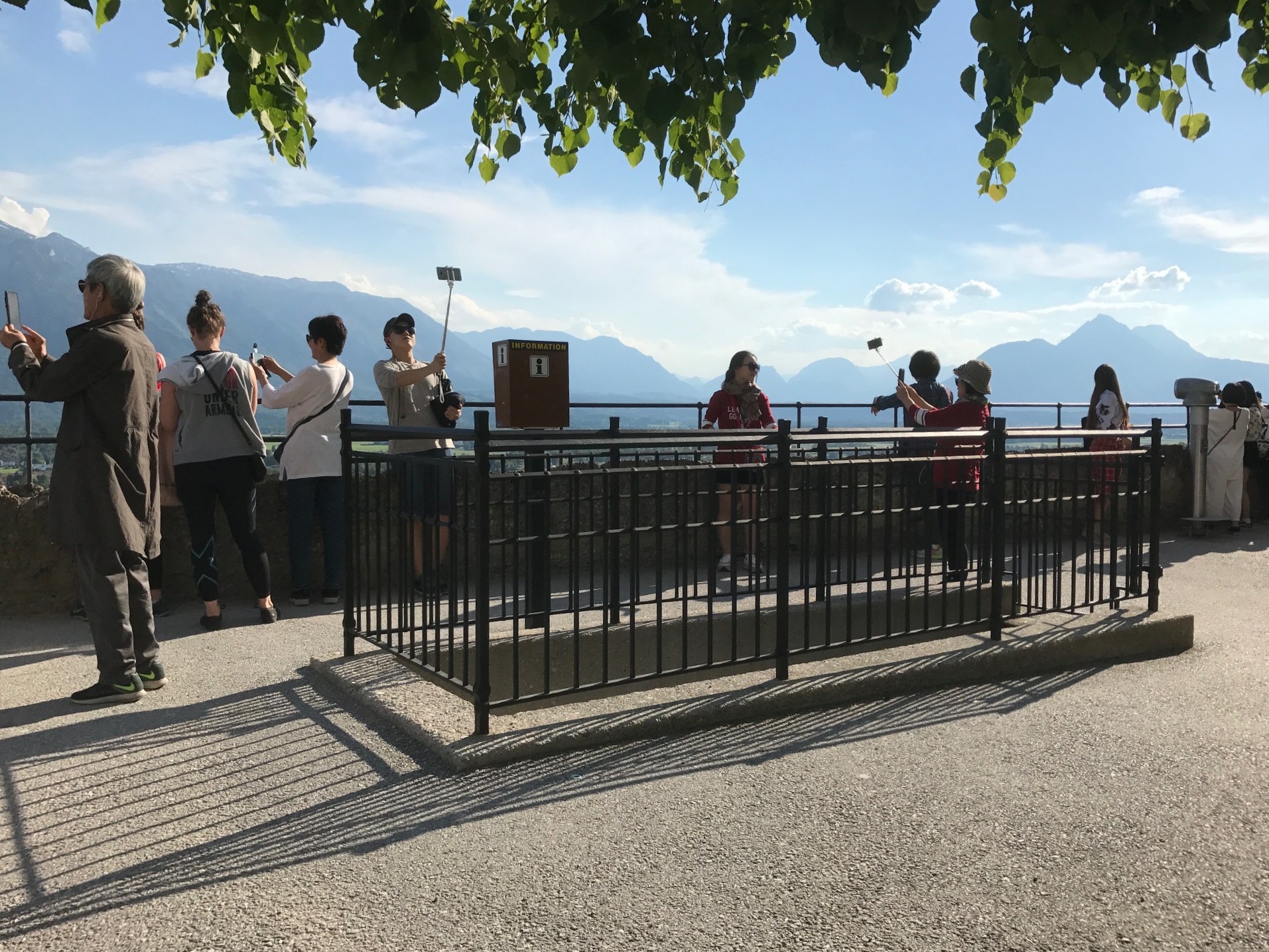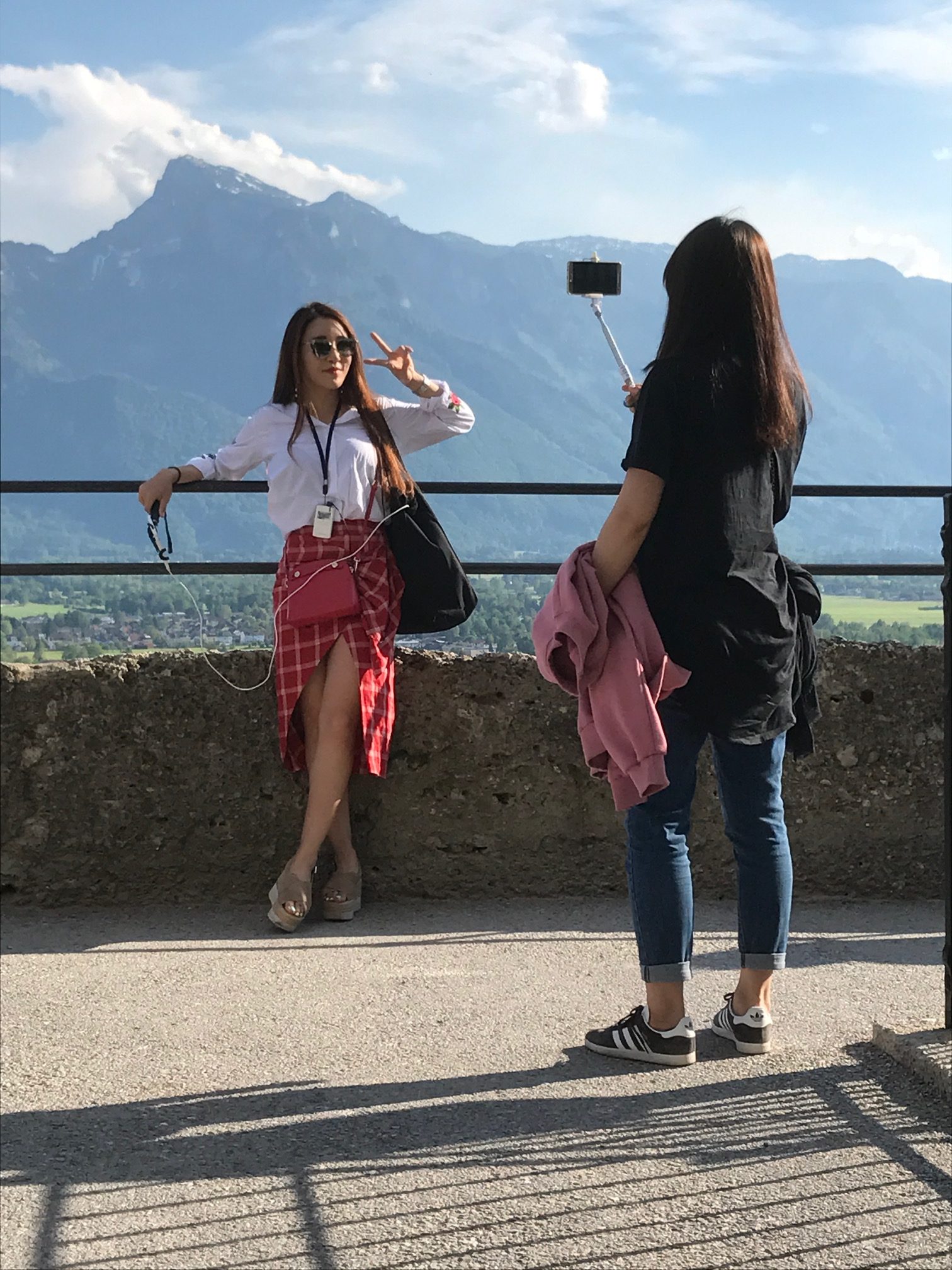 The River Salzach flowing through the city on its way to Germany and eventually joining more rivers that all lead to the Danube. The name is derived from the transport of salt long ago. Or salz in German as in "Sally". In London they don't like the padlock craze. No problem here.
These two were busking by the side of the bridge. Bobby asked the clarinet player. "Have you heard of Acker Bilk?" Without a word spoken, the following is the result – and Sonny's first contribution.
Stranger on the Shore
Not bad eh?
And, of course the Steiff shop featured last year. Bobby has just read it and is laughing at his own jokes. So I think you owe it to him to read it again, And hopefully laugh again. www.mindfullybertie.org.uk/when-bertie-is-on-his-holidays.
And now the moment you have been waiting for:
The Sound of Music Tour.
This is a big deal in Salzburg. A number of companies compete for the business of those who love the film and the music. It is a big contributor to the City's tourist industry. And yet, it is virtually dismissed by the locals, and neighbouring Germany, whose citizens have never embraced the film.
Meeting the coaches lined up for the afternoon four hour tour in Mirabelleplatz. Yes, they do the tour twice a day. Such is the enthusiasm of tourists now fifty years later! Not fancying the last two seats on the first bus we were the first on the second. Front seats. One each. Right next to the excitable Ana. Our Portuguese guide. There were Brits, Americans, Oz, Chinese, Indians, and other nationalities – asked of you as you got on the coach. The only Germanic person was Ferdinand, the driver. Dressed in full lederhosen. Austrian, and seeing a good opportunity irrespective of local indifference.
Round and round the city, we stopped at various locations. Discovered that much of the film was filmed in Hollywood and yet, there are lots of places to see still memorable today. Most importantly, the revelation that the Swiss border is over 100 miles away, making the last scene pure Hollywood. And then we headed for the hills, and the music started.
"The Hills are alive with the Sound of Music".
As we climbed into the mountains, the lovely Ana was beside herself with joy getting everybody to sing Do Re Me. The coach split between Dos, Res, Mis, Fas, Sos, Las, Tees & Dos.
And here is the coach version. Brilliant. Bobby got quite carried away. Reminding him of Ten Green Bottles when he was young. Can you hear him in the background? Thanks Sonny…
To the Lonely Goatherd.
To the church where Captain von Trapp and Maria got married.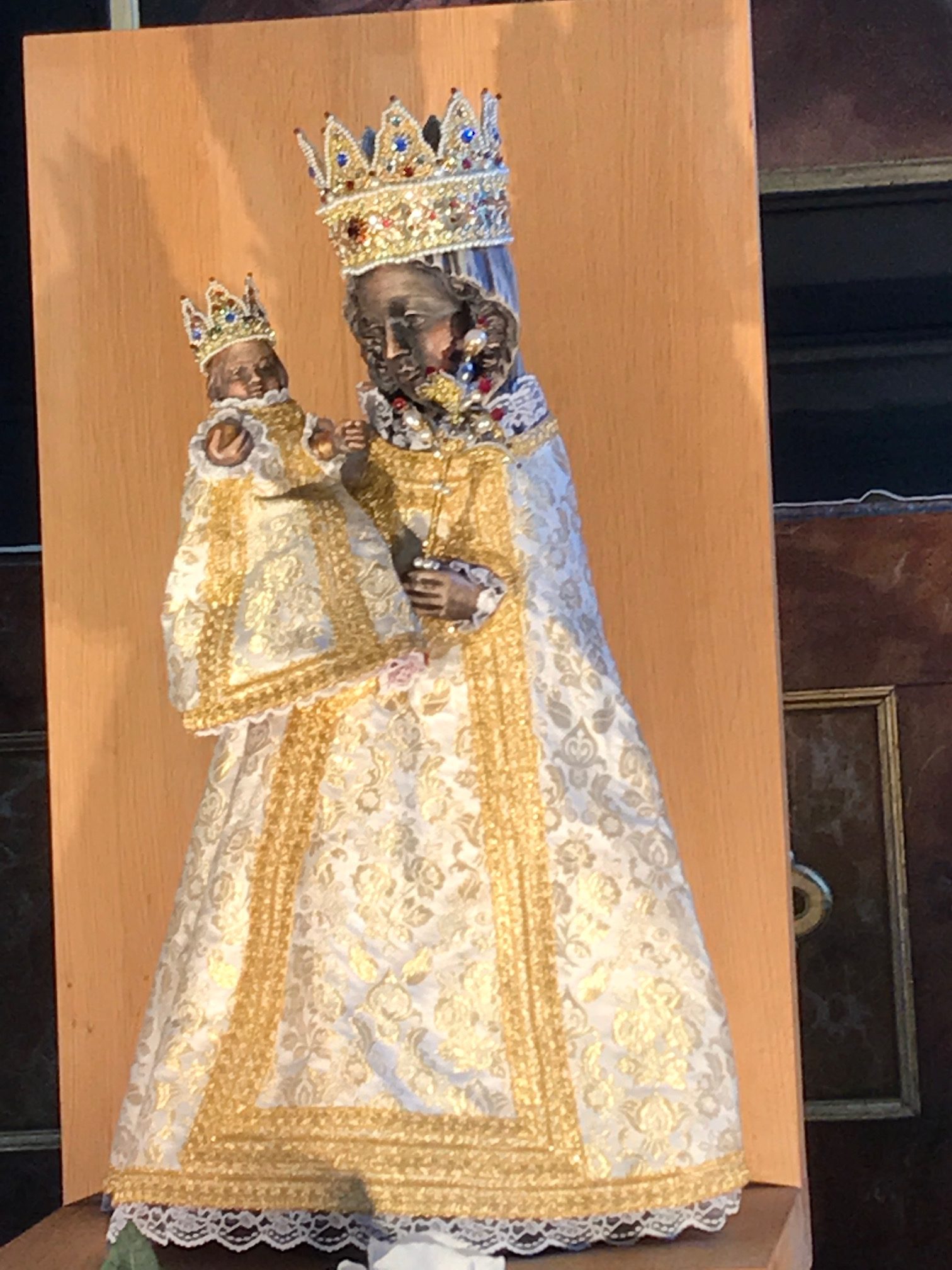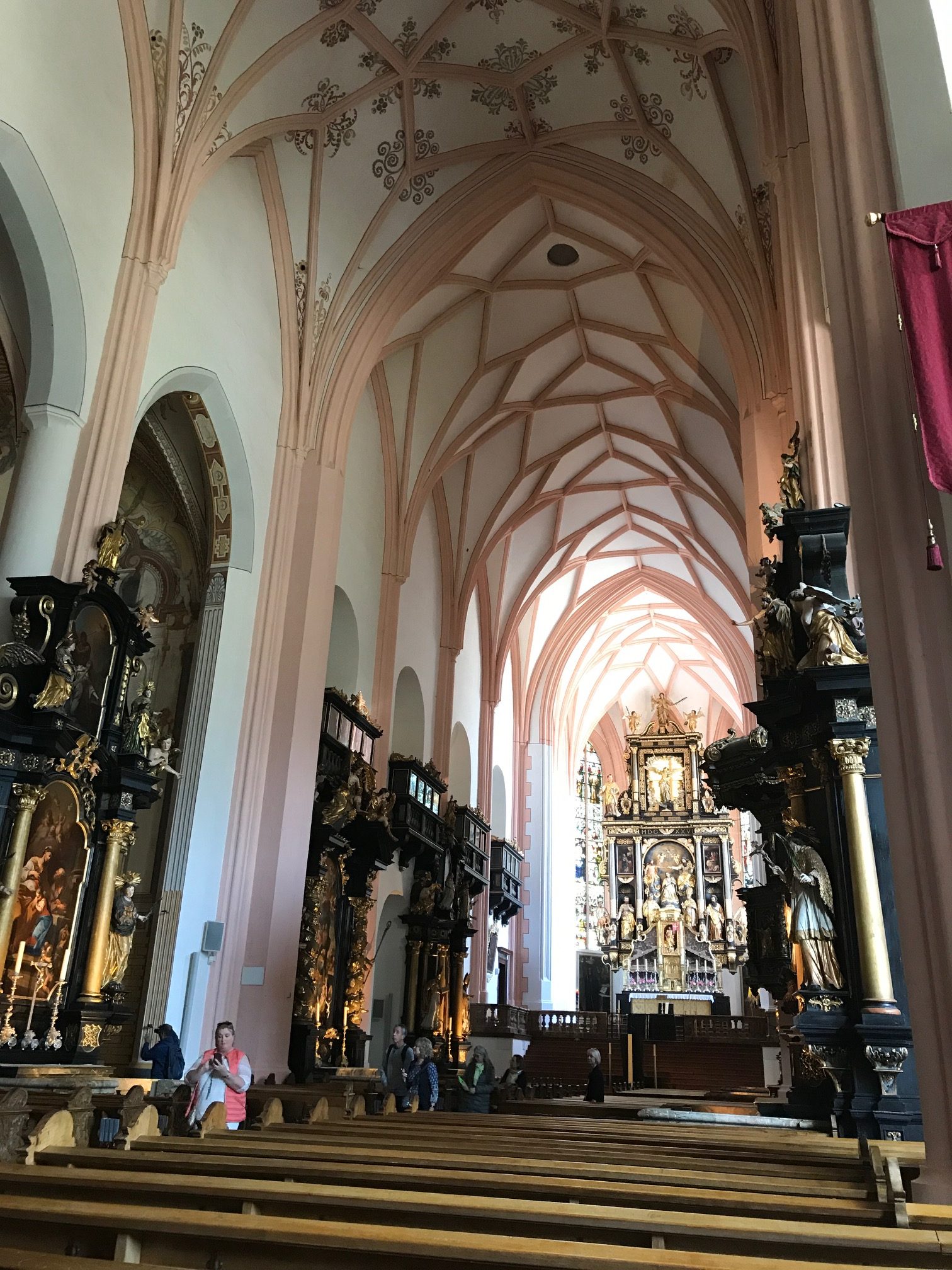 The wedding… (How do you solve a problem like Maria).
Back on the coach to My Favourite Things.
You are Sixteen.
Sadly Chairman Carr, who played Liesl, died in 2016 at 73. She once famously said. "I tell people that they should consider sing-a-long Sound of Music like going to a therapist. It's just a kind of therapy. They can move around. They can dance and talk back to the screen. They can skip their appointment with the shrink that week."
Edelweiss.
Even Bobby admitted he had had a wonderful day! She even gave us a signed card each
So that was it. Back to the Hotel and memories of just two sunny days in the City of Music.
I Don't Believe It
GADish moments
Bobby: "I woke on Thursday morning feeling a little GADish." (Generalised Anxiety Disorder). See GAD.
Three days of unfair stress, much of it self inflicted by obsessional panic, had led to waking tired, uncertain. Should I work for the National Trust today? Am I well enough? Could I have a heart attack? Should I stay in bed? If I did that, would I let people down?
But then, of course, I had no choice. Sonny and Kyla would not get to school without me driving them safely. So that was one decision I could not prevaricate about. I met them and was totally distracted from unhelpful thoughts. And remembered that this sort of thinking is not reality, but GAD. As soon as you believe that, the pressure is off. I went home and finished "Salzburg", but then reverted to should I walk up Leith Hill to prove I can still do it? Or would I have a heart attack half-way up?
I settled for Abinger Roughs. Diddley's View and what a difference a couple of hours make if you hang on in there.
Approaching the Bench, I saw the snowdrops. From Cherington Lakes, Cotswolds. Planted in hope a year ago. The lakes and the snowdrops immortalised in
www.mindfullybertie.org.uk/snowdrops-the-harbingers-of-spring.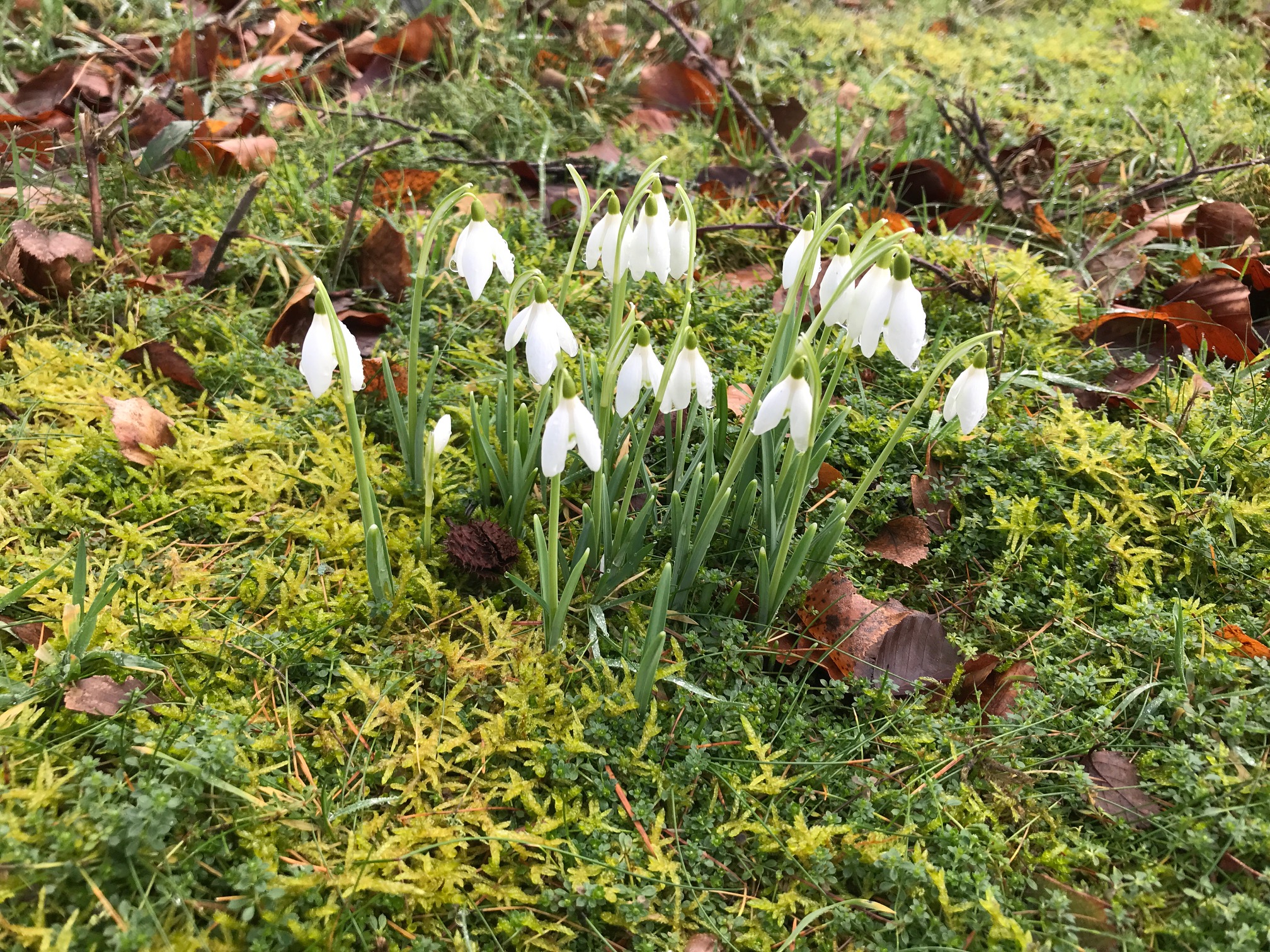 Suddenly, there was a "Cooey". And there was great friend Becky with daughter Ava and mum Madge. Becky and Madge from Brockham, who had grown up with Diddley's family. And understood the angst that had been inflicted on me. Off they went home and I walked the circuit of the Roughs in total bliss on such a lovely day. Don't you think the countryside looks that much better after the rain? We passed the snowdrops on Snowdrop Loop. Not quite out yet. And started the climb back to the middle of the Roughs. Suddenly, it started getting darker and darker. And even darker. Armageddon was coming. Taking shelter against a stout oak tree. (no lightning). The hailstones bounced off my head. And suddenly found myself thinking seemingly uncontrollable thoughts. Over and over. "If you really care about me please give me a rainbow. If you really care about me please give a rainbow." It wasn't the usual hope on a showery day that you might see a rainbow. It was far more profound than that. And who was "you"? The hailstones stopped. The sun came out and off I went under a clear blue sky. Forgot all about rainbows. Until I looked up at the Downs and there it was. Not far from the bench. I rushed. Turned round and it had gone. Not a vestige of it.
I haven't found God yet. Am considering "Higher Powers". "Coincidence" is for unromantics. Maybe it was Diddley?
Whatever it was, it showed how GAD works and how it can be kept in check. Treat it as a friend you would rather not come round tonight. Don't feed it. Think of rainbows, puffins and ducks. Ducks? Ducks are next week. And don't forget those who help you unreservedly. On this occasion my son Andrew, who stayed calm while his dad was on a one man mission to self destruction. Thanks Andrew.
Lighting A Candle to Diddley
In Salzburg Cathedral.
---