Conceptulution, Evolution, Revolution, Bertielution.
Evolution.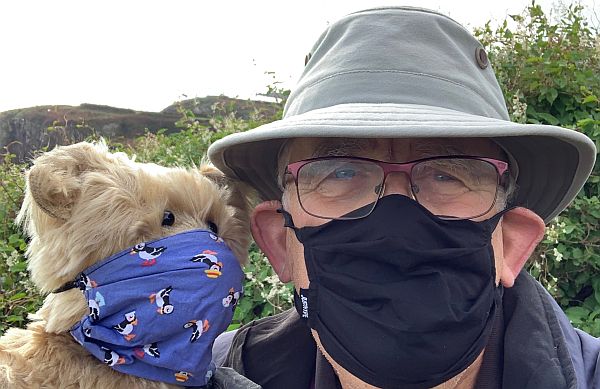 When we attended the Gentle Author's course in Spitalfields in 2016, we had no idea about blogging. The course was entitled "How to write a blog that people will want to read". For us, we felt a need to express ourselves. A desire to honour the memory of Diddley. To have fun. We had a big gap in our lives to fill. Whether or not people wanted to read it was never the primary motive. It was not, and never will be, an ego trip. But we are only human, and we love to hear if you do like the stories.
The Gentle Author committed himself to writing a blog every single day for twenty five years. In doing so, he has attracted a large following in "Spitalfields Life". We love it and look forward each morning to his latest story. His followers are all subscribers. Free and able to place comments to be approved and included in each day's posting. Bobby realised that Mindfully Bertie would be much more personal. Many old friends of Diddley's and Bobby's would appreciate the more personal service of an email reminder each week with the link to the blog. This means that comments are often also be email and not on general show. If you subscribe to the blog they will be. It's up to you. Take your choice. It is a personal blog that you can be part of.
When Covid came, so did lockdown. We faced Self Isolation. It gave us the opportunity to write an extra mid-week blog. A shorter, different blog. Evolution, if you like! It didn't stay like that for long and is now indistinguishable from the main blog. So he promises to try to stick to that original idea. Ever conscious of his gratitude to the Technical Director Tim, floating serenely in his canal boat with Tracey his wife, who bears the brunt of setting the stories on WordPress. For those who welcome an email reminder, we are delighted to continue that service. We are changing the format to the link to the blog being in the heading. No chat. Just a photograph from the blog to entice you. Hope that's OK. If you want to join this elite email reminder group, just contact Bobby in the comments section of the blog. As this is our main blog this week, we also have the start of a Welsh adventure that will meander through the next few weeks.
And, by the way, this is our 250th blog. Every single one ending with Lighting a Candle for Diddley. I think she would be amazed. Many people know her better now than they did when she was alive. But then she didn't really die. In our hearts.
Gower Peninsular.
Our first and enduring love is Pembrokeshire. We booked a cottage down there in October (it was lovely). But mid-August we felt a desperate need for a change of scene. It had to be Wales. But a bit nearer home. He remembered happy days long ago on the Gower Peninsular. The Premier Inn was making bold statements about safety and nearby Swansea had one a little cheaper than the city centre. It was in the middle of an industrial area, but indistinguishable inside from any other Premier Inn.
Bertie: "Bobby. The car park is full of vans and lorries."
Bobby: "Yes, but it's a lot cheaper and very convenient for the Gower and Llanelli Wildlife and Wetlands Trust."
Bertie: "Oh. Can we go somewhere tonight. I know it's miserable and drizzling, but the sun will shine tomorrow."
Bobby: "How about fish and chips on Mumbles Pier?"
Bertie: "Righto, mate!"
And here we are. Mumbles Pier. Looking across Swansea Bay to Swansea itself, hidden by the rain. The cream and red roofed building is the last lifeboat station in service from 1922 to 2014. When the "Tamar" class lifeboat was introduced, the building was too small and the RNLI built the new station to the right.
And here is a Kittiwake colony, in raucous full voice near Whitby. Considered by some to sound like babies crying.
The Kittiwake.
Kittiwakes are strictly coastal birds. Living their lives at sea and only coming to land to breed. They are the only British cliff nesting gull and often set up large colonies on tiny ledges within other large seabird colonies.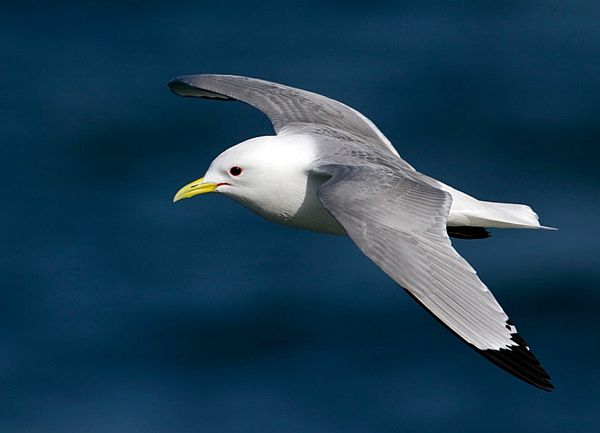 Kittiwake numbers are in decline, thought to be the result of less food in the form of sand eels. They usually have two chicks and due to the precarious nature of the nesting sites are vulnerable to storms when the chicks have all been lost. Skomer Island has two Kittiwake colonies. Skokholm none.
We have no idea if Kittiwakes have taken over man made structures before, but this small colony on the old lifeboat station is really heartening. They have none of the characteristics that bedevil some members of the gull family. They are true SEAgulls.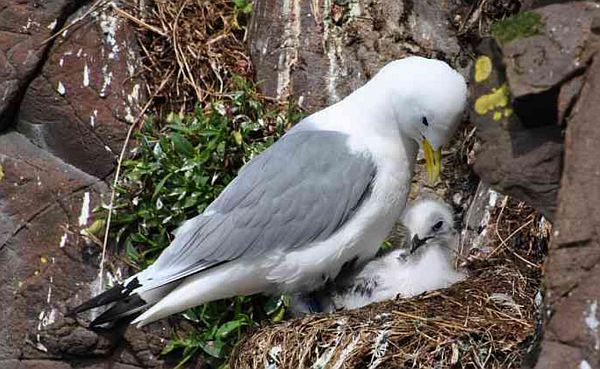 Back to the Pier.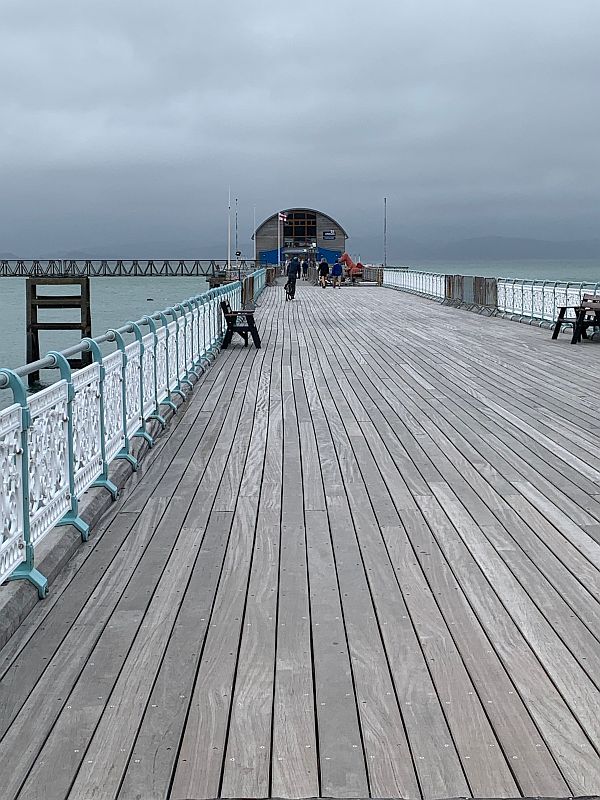 It seems that the new lifeboat station regenerated the pier. Or, rather, the need to restore it. This is being done in sections, leaving a fascinating mixture of restored and falling-to-bits.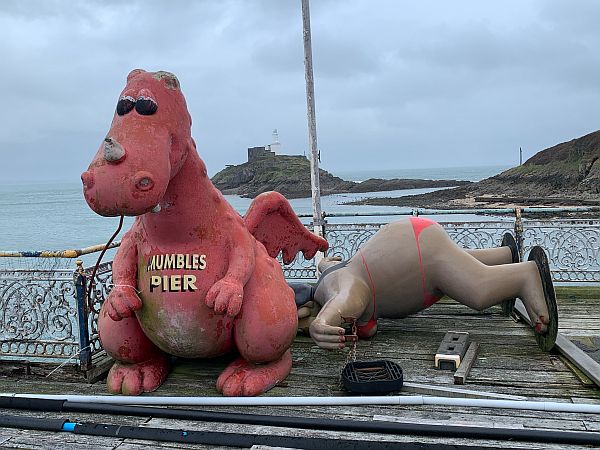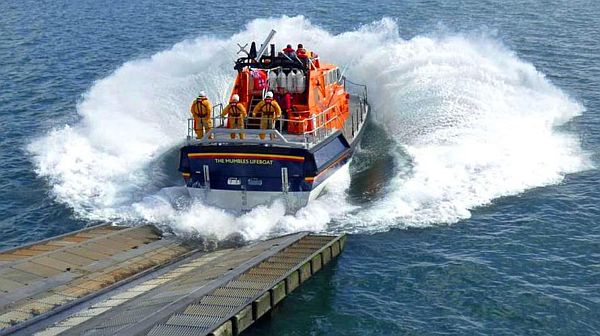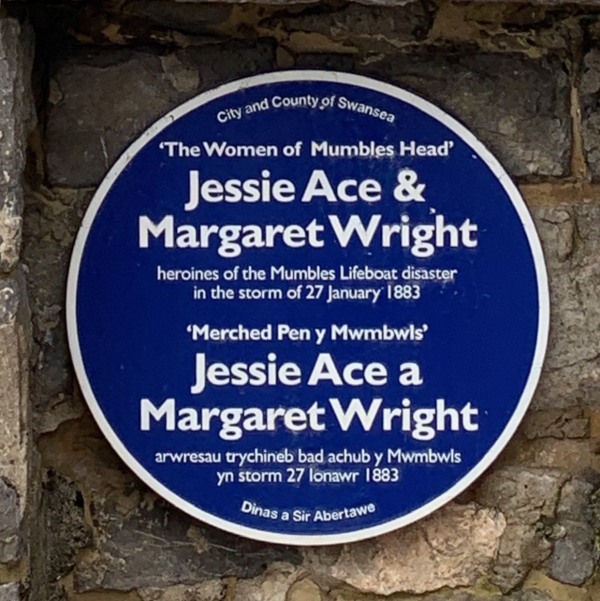 Lighting a Candle for Diddley.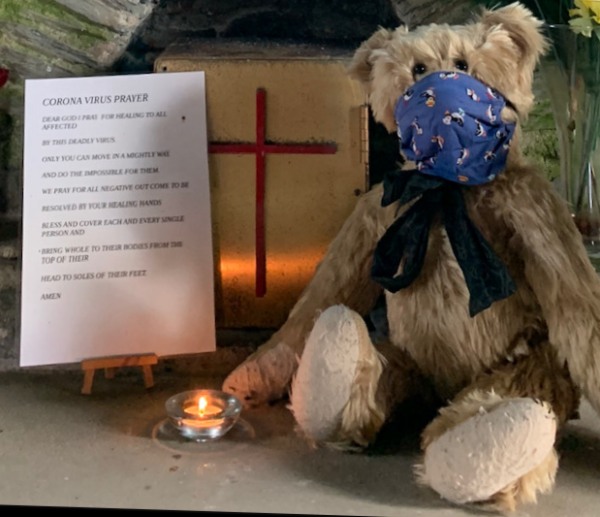 – – – – – – –
---