Breakfast at the Bluebird Café
Bertie: "Bobby, what are we doing today?"
Bobby: "We are going to Andrew's. Morris the Mechanic is servicing the car's brakes."
Bertie: "And then what?"
Bobby: "Dunno. But we are late. No time for breakfast. Hurry up!"
Bertie: "We could have breakfast at the Bluebird Café…"
Given the right weather conditions, there is something mesmeric about being by the sea. Bobby has known that stretch of West Sussex between Goring and Rustington for over fifty years. It is an oasis of peace and tranquility away from the seaside resorts of Worthing and Littlehampton. Fiercely protected by the West Kingston Estate for the benefit of all. Last week, the sea and sky combined to cast a spell over us that made us realise how lucky we are that Andrew moved close by to East Preston some years ago now.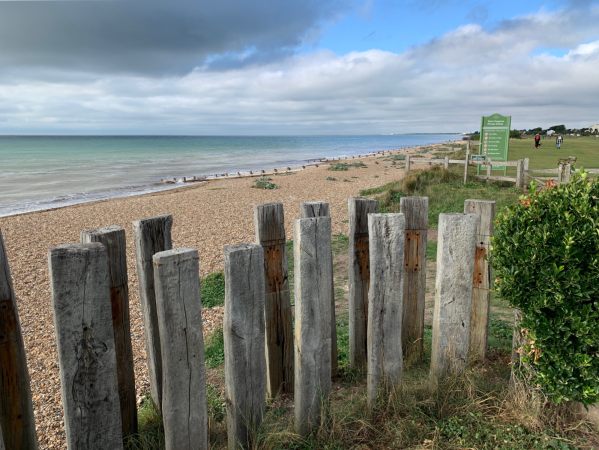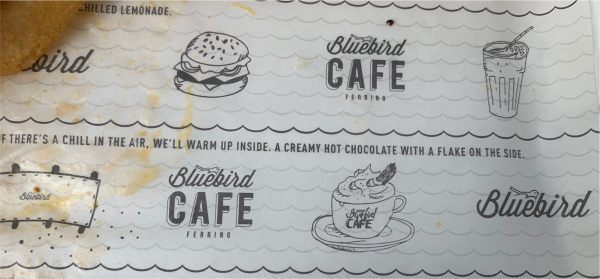 PS –
There was a technical issue with the link to the Emmy Lou Harris video in last Sunday's blog. If it didn't work for you, then the link below should! Just click on the picture. It was a favourite of Diddley's.
Lighting a Candle for Diddley.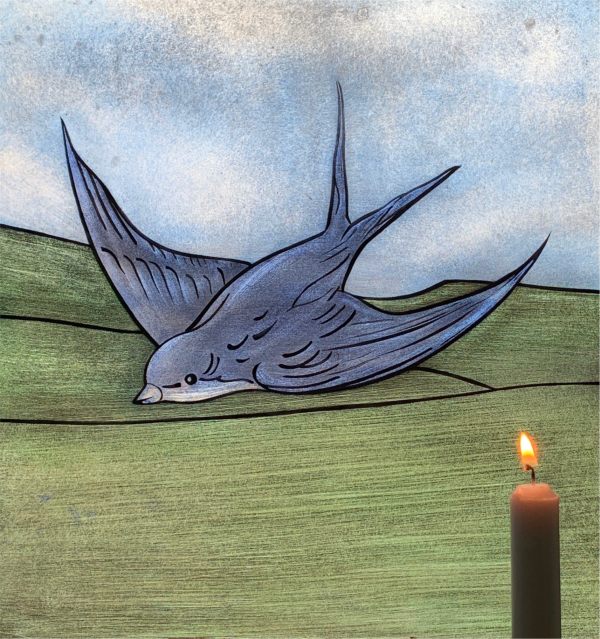 – – – – – –
---