Continental Railway Journeys in Germany.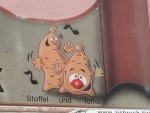 Continental Railway Journeys in Germany.
Well here we are back in Lammersdorf, Austria. Writing blogs from an idyllic office.
Tom is the new owner of the hotel. Upholding the recent tradition of Dutchmen owning it. He has agreed to be interviewed by me later in the holiday.
Gerda is fine in Amsterdam. So far we have been to Paris and the Palace of Versailles. Salzburg and the Sound of Music Tour and now here to rest awhile and recharge in the mountain air.
But first, we still have to get back to England from when we left you in Venice last year. Leaving the watery fantasy land, the first train took us back to Innsbruck. For a 12 minute change of trains that had us running along subways. The trip from Italy was magical. Through Padua, Trento. Up up into the mountains and finally into Sud Tirol. Alpine Germanic in looks and language but still resentfully part of Italy from 20th Century conflicts. From Innsbruck, a local train took us through the mountains for an overnight stay in Mittenwald. Just over the border into Germany. Train journeys are great for encounters. On this trip, we met Joseph and Grace from Ulm, who had cycled to Verona. And Martha from Austria, returning from a family trip. The three got more than they bargained for when they invited Bobby to join them for coffee and he used his usual chat up line. "Would you like to see my bear?"!
Bobby's friends Ing and Gail have a flat there for their love of skiing. But we stayed in a lovely B and B. Mittenwald is a tourist town famous for its wall paintings. Quite beautiful. A golden wedding anniversary and a lot of old people in lederhosen and traditional dresses laid waste the idea the people of Germany didn't know how to enjoy themselves. An oompah band and Bobby was itching to join in, but watched through the window out of the rain.
But just overnight and the weather had closed in. Down next morning to the station for the local train to Munich. The train arrived, but didn't say Munich. Nobody spoke English at all until the magic dreaded word "bus" was elicited with a lot of hand waving. YESSSSS the perfect continental railways had finally cracked. A replacement bus service further down the line. Through Garmisch to somewhere or other we all got onto a bendy bus. Even better we missed our connection at Munich Passen. A city interchange station. Striding purposefully to "informationienne" we were met with… "no problem sir, ve vill transfer you to the ICE train that arrives in half an hour. This is direct to Cologne and gets there half an hour earlier than your booked train. When you get to Cologne give your reservation to the counter staff and they vill refund your reservation. RRRREESULLLTTTTTT. The ICE train came from the future. A gleaming beautiful example of what trains can aspire to.
We didn't really like Cologne, having only gone there to visit Wuppertal. Yes, the cathedral is magnificent, but not cleaned like buildings in London. The hotel picture was thus but had cunningly concealed next door. A male sex shop. The tourist boats on the Rhine were enormous. But Bobby was only there for Wuppertal. A city an hour away by a British train. Yes, the route franchise had been won by Stagecoach, and brand new trains adorned with Union Jacks whisked us off to Wuppertal.
If I tell you that Michael Portillo came to Wuppertal, you will gather that there is something very special here. The Schwebebahn. To children; the upside down railway. To trainspotters; a toy railway for grown ups. A toy railway carrying 80,000 passengers a day. For €6.70 we got a rover ticket and spent hours going up and down it. At one end a fabulous cake and pastry shop. Right under the terminus, where each train screeched slowly round a tight curve for the return journey. It's over 100 years old. Bobby could wax literally for hours, but I convinced him that pictures and videos would be quite sufficient. So here you are…
And that was that. A superb ending to a once in a lifetime trip to Germany. Back on Eurostar to London. "Sorry sir, the brand new toilets at St Pancras are out of order. Sorry sir, the 20:15 to Dorking is cancelled due to no driver" . But, this is England, and we wouldn't want to live anywhere else. And "once in a lifetime" has become twice as we sit here writing this blog. "Another Radler Bob?" Said Tom.
He isn't taking me on the hikes, which I am glad about. Being slightly worried about my wobbly head, I am booked into a Teddy Bear hospital for some remedial work when I get back to England. I am being saved for La Dolce Vita.
Le ragazze saranno in attesa per me!
Bertie
Lighting a Candle for Diddley.
In Cologne Cathedral. Where else?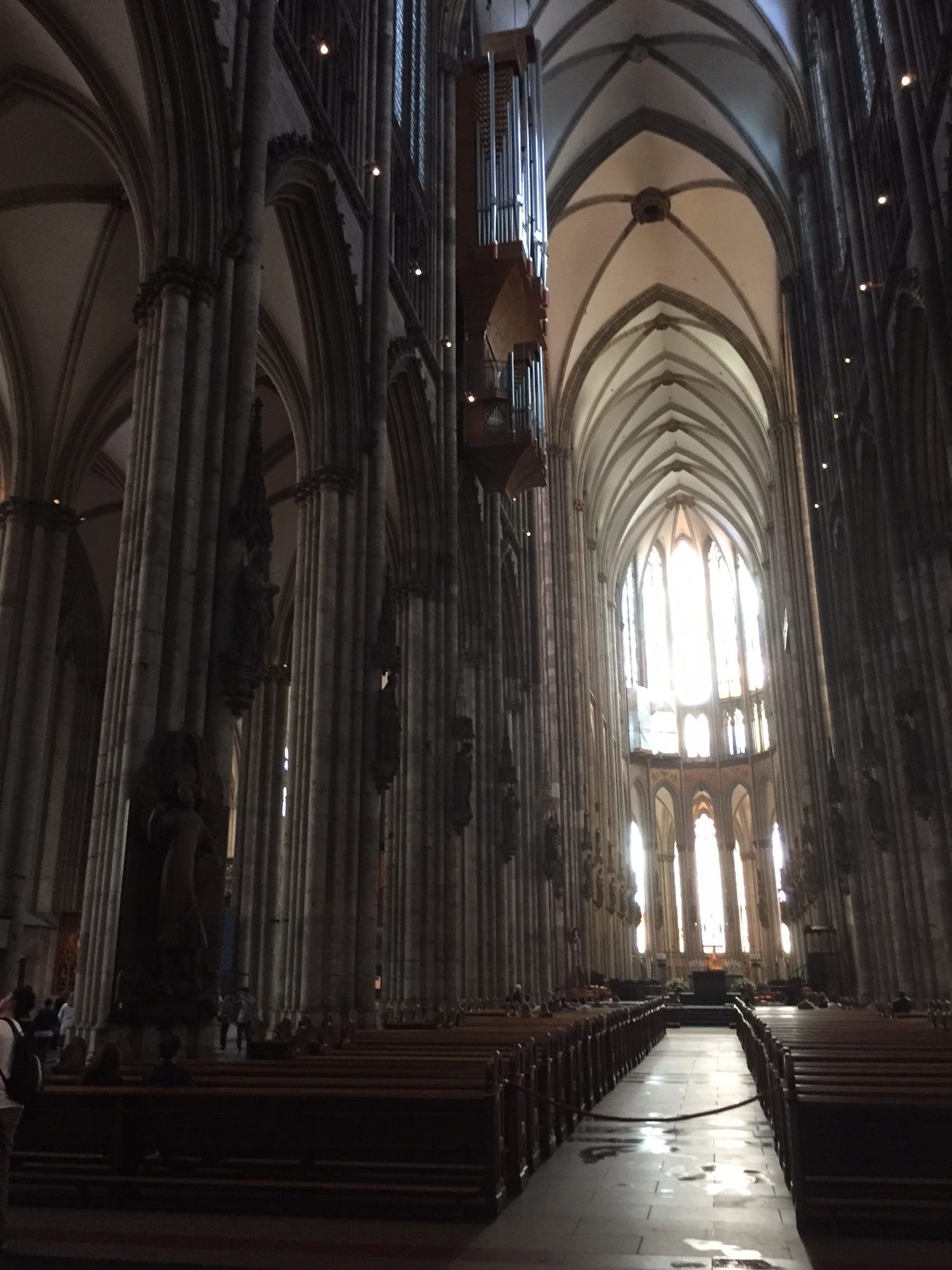 ---