Covid-19 Guided Walk for One. Number 5: Westcott to Denbies Hillside.
Number 5: Westcott to Denbies Hillside.
This is a short walk full of interest. The road section up Hole Hill has very few cars. Please note that beyond the cattle grid onto National Trust land is a private road. No entry to vehicles. It's worth noting that for all these Covid-19 walks we describe the walk. We do not cover car parking anymore. Most country car parks, including the NT ones, are very busy.
So the walk starts in Westcott Village. Heads north down Balchins Lane. Turns right up Hole Hill and down again to the cattle grid entering NT land. You can now follow the walk via the pictures and map. Couple of miles maybe. The pictures are all current. The Marbled Whites are on the wing. Or were on 4 July…
Westcott to Denbies Hillside.
Keep heading south down the path back to Westcott. But note Bobby went back to check last weekend.
Last weekend.
The DIVERSION shown on this and our map is route B, just a few minutes beautiful walk east along the carriage road.
Last weekend we saw that the scene was changing with the season.
… and finally …
We DO believe it!
Following on from "We Saved the Moondaisies", we joined this brilliant Facebook group, that included a post from Redditch Borough Council proclaiming how they were making "bloomin" changes". And so say all of us.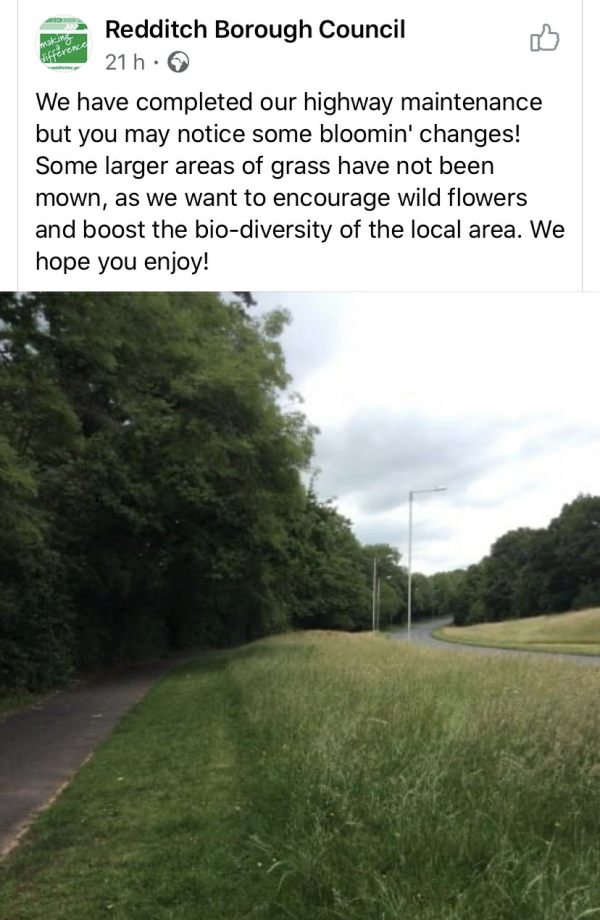 And here is the psychology of achieving change. "Encourage" the authorities to want to make a difference. It could even be "their" idea and that's fine. It's the result that matters.
Lighting a Candle for Diddley.
– – – – – – – – – –
---