Dunsborough Park 2020
Bertie: "Bobby – is it the last day of summer?"
Bobby: "Looks like it, Bertie. We are going to Dunsborough Park tomorrow and the forecast is cold and wet!"
Bertie: "Count me out."
Bobby: "I already have!"
Bertie: "Thanks."
Dunsborough Park 2020
We have been to Dunsborough Park before and featured it in our stories. 2020 was different this year, of course. The Tulip Festival was cancelled. The Wisteria Festival cancelled too. In fact, we didn't look again but noticed driving down Newark Lane a few days before that they were reopening for the Dahlia Festival. Just a few days. Very different to years gone by. Just 30 people allowed in am and 30 pm over a few days. No garden parties, tea or home-made cake. Socially distanced. The biggest change was that, with so few cars, entrance was through the magnificent gatehouse and long winding drive. It gave a totally different historical element to the entire estate.
It was the day after the "last day of summer". Cold, damp, miserable. Until you entered the gardens. Brooding in their damp magnificence. There was an air of total peace. All 30 visitors had to be there before 2 o'clock and then have two hours to while away the time. Following the Watercress Walk, he has gone mad on watercress and tomato sandwiches. Sitting on a damp seat with the light rain irrelevant, he hardly saw a soul as he munched his healthy picnic. And resolved to share the time with you. Rumour has it the estate is up for sale. It would be so sad if this was really the last time at Dunsborough Park. We hope not.
The Entrance.
Into the Garden.
The Dahlia Festival.
Get ready. Like "summer rain", the Dahlias looked more vibrant and fresher in the soft drizzle. Unforgettable to the few there.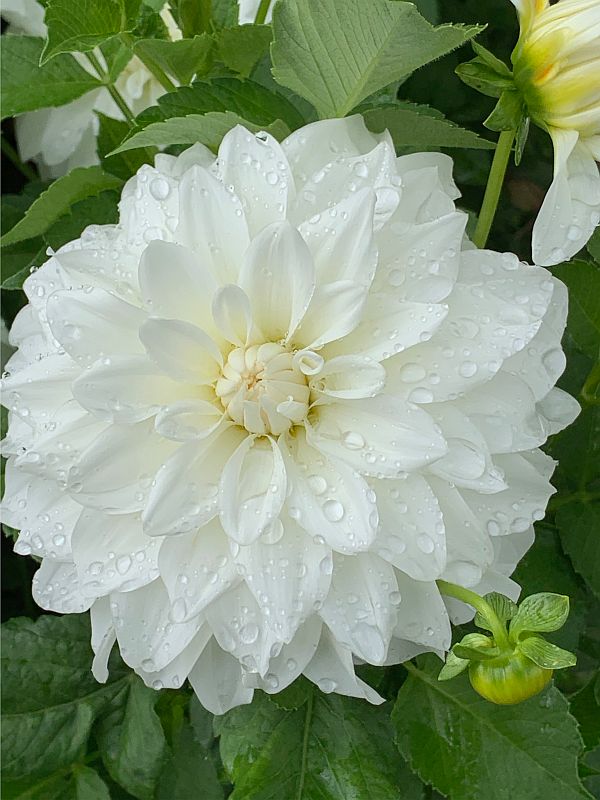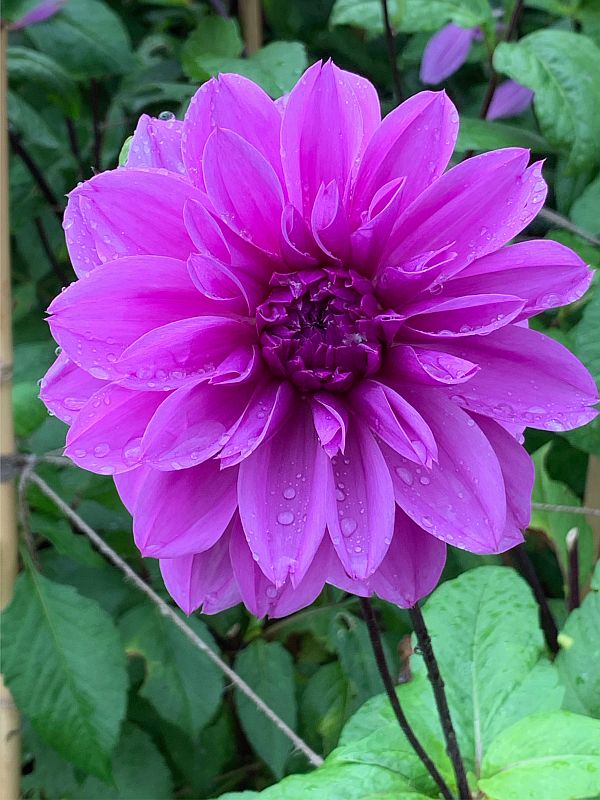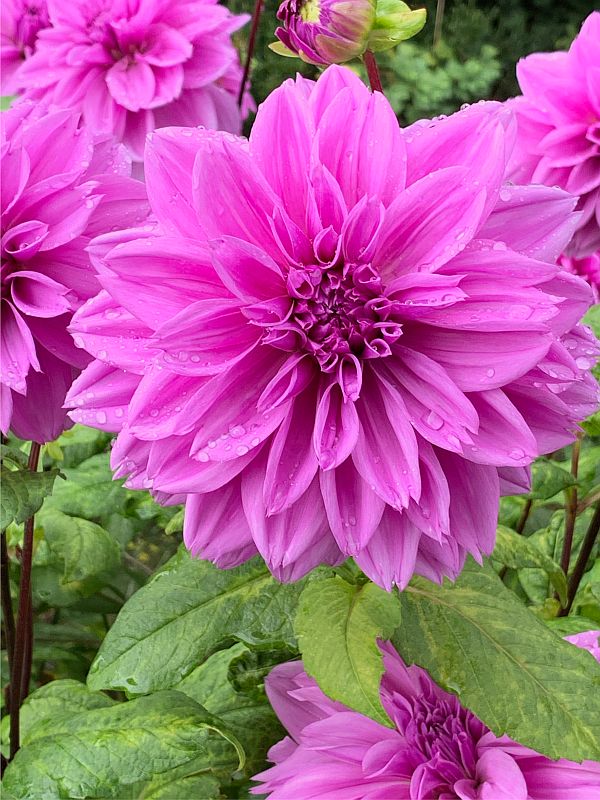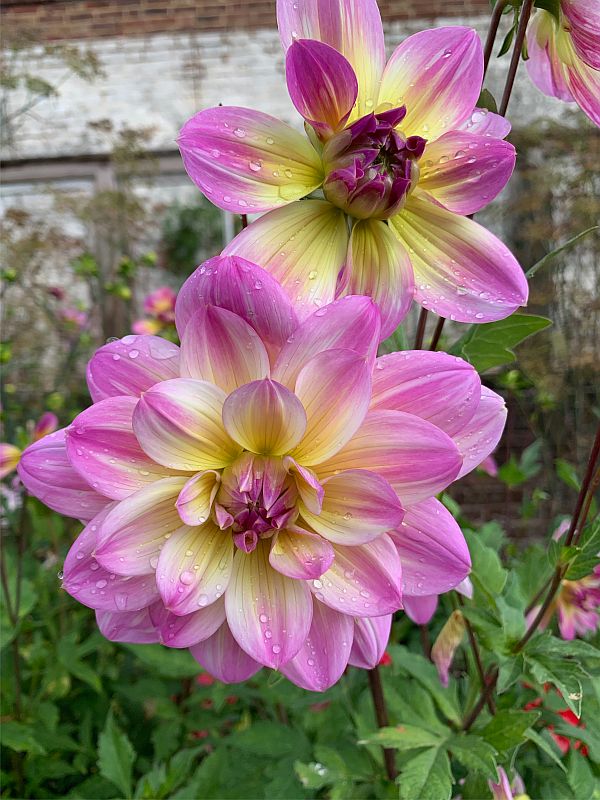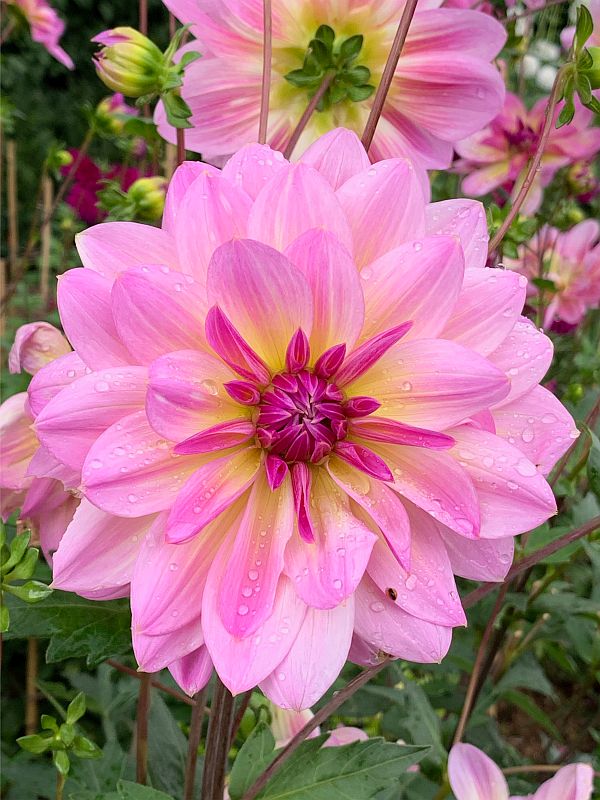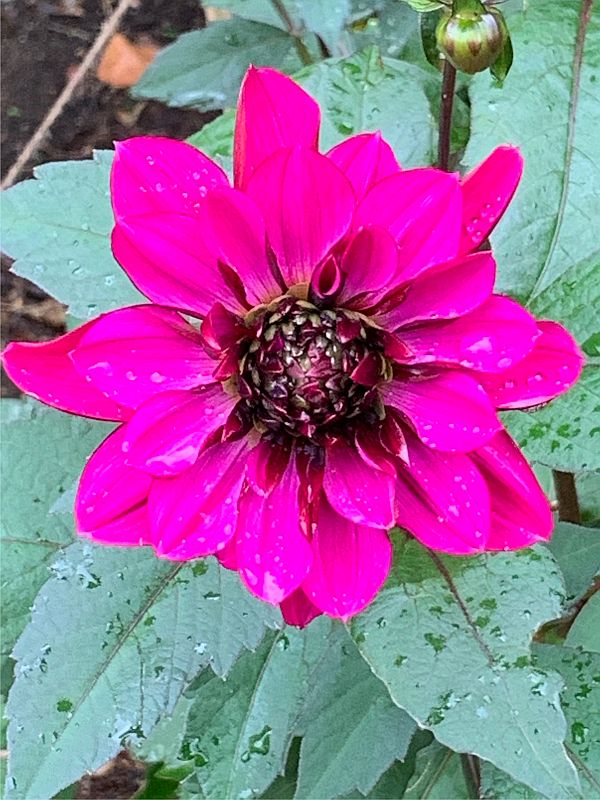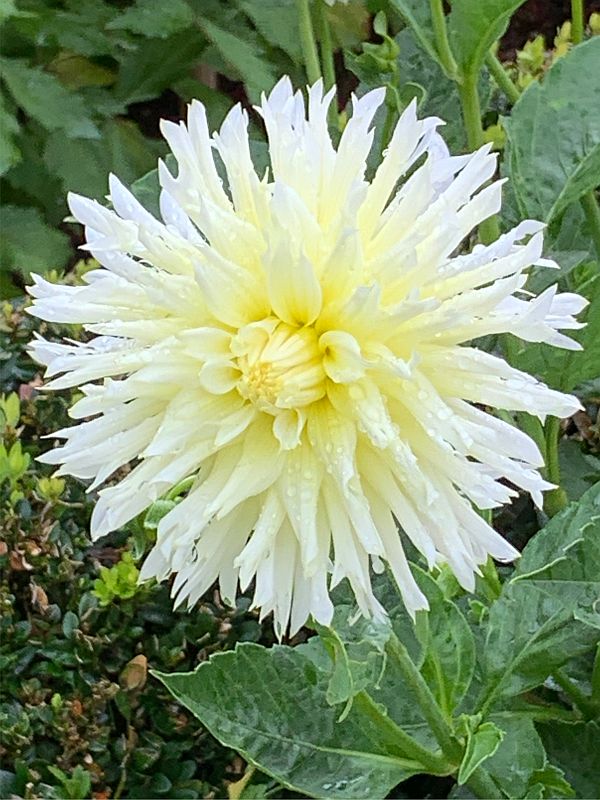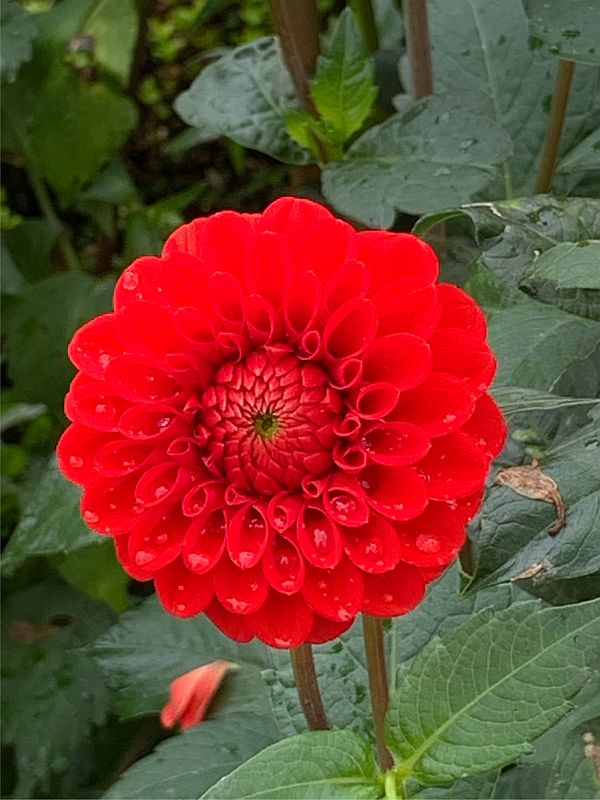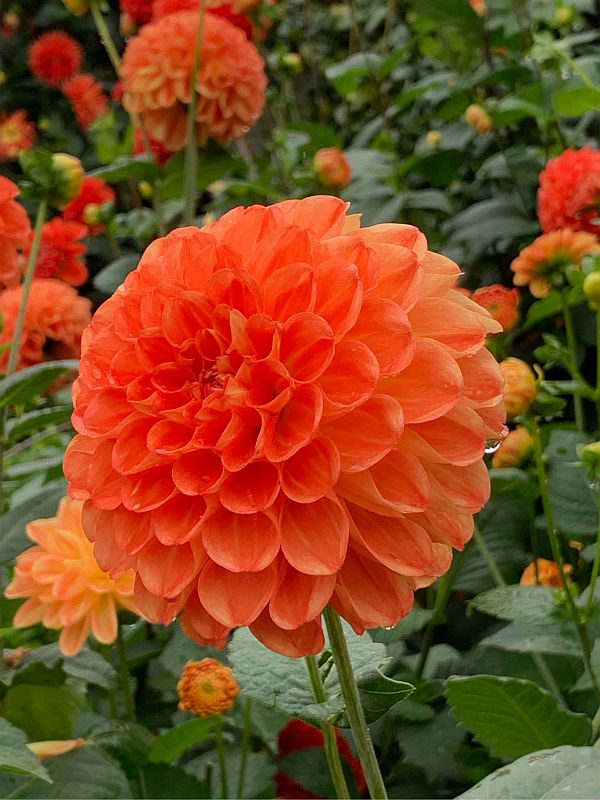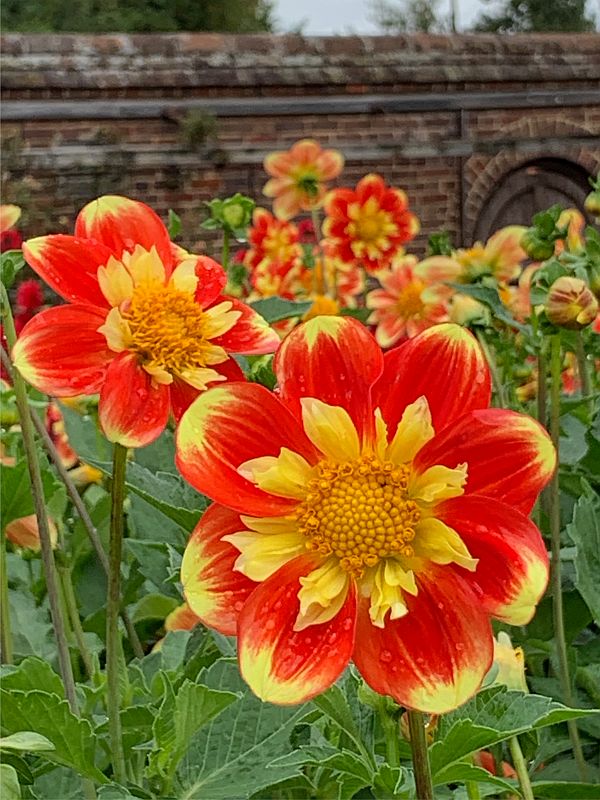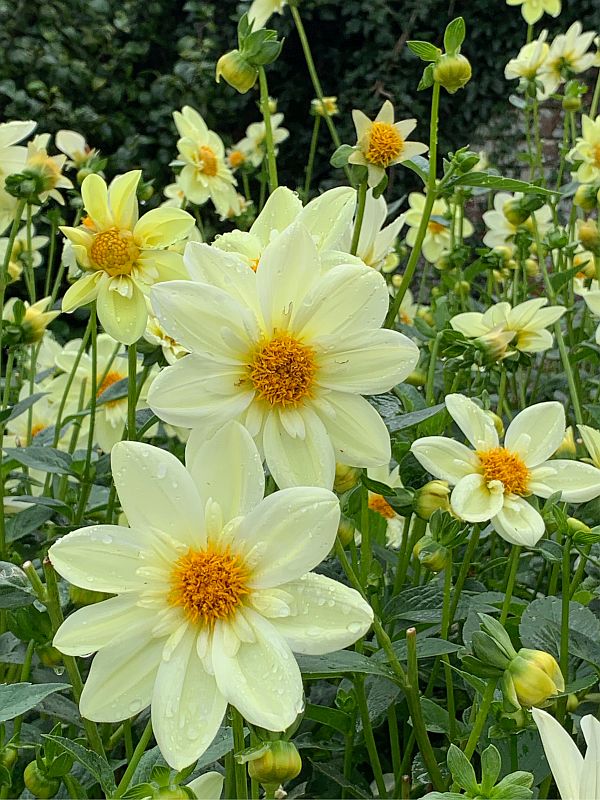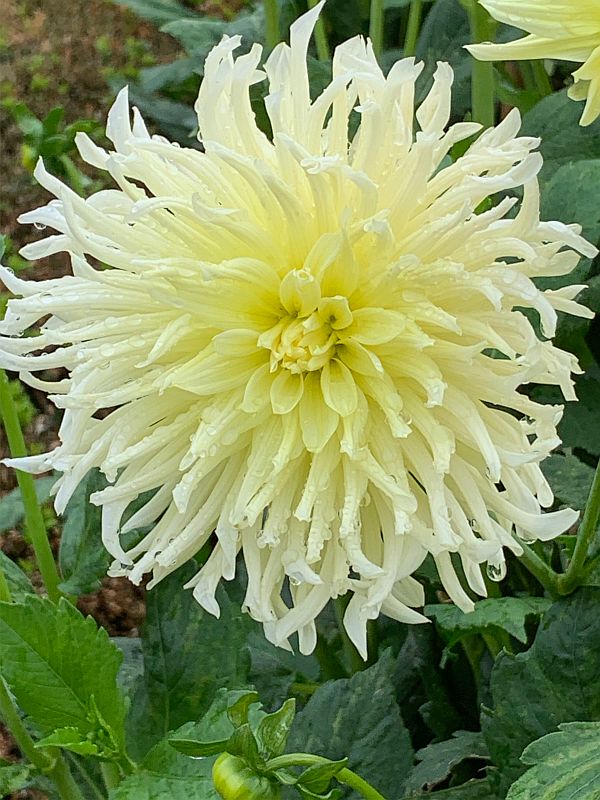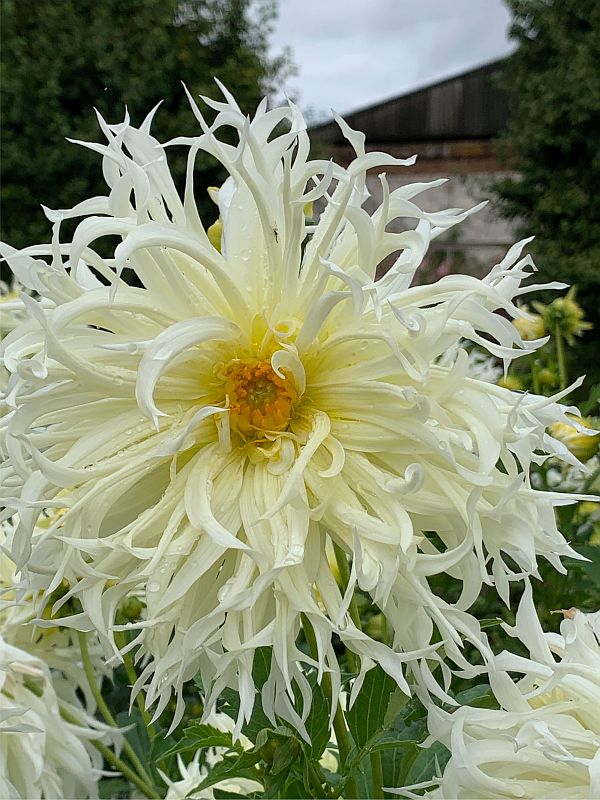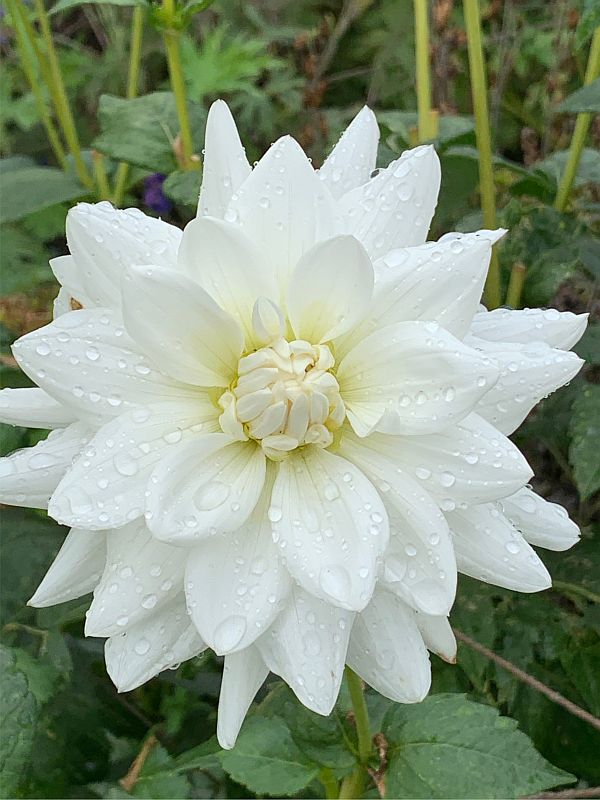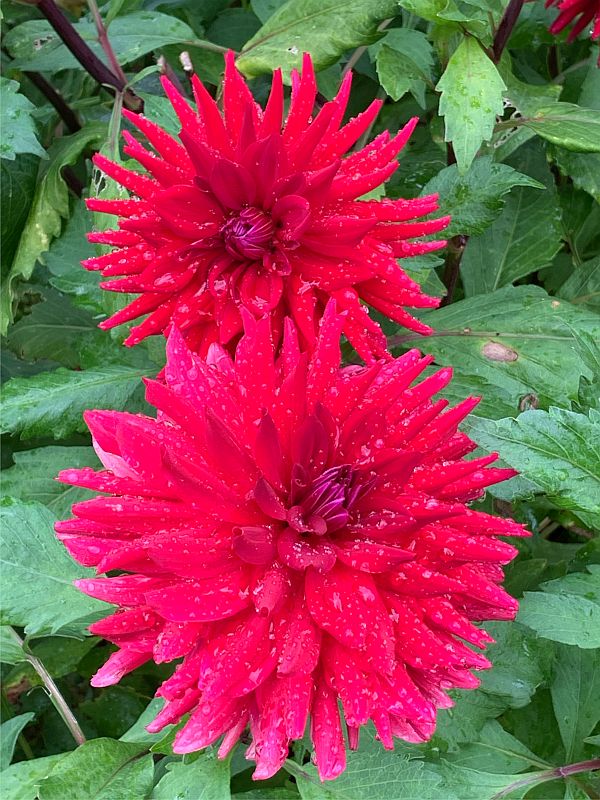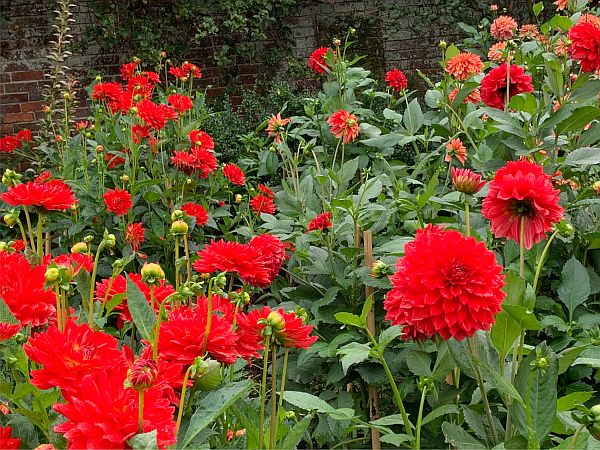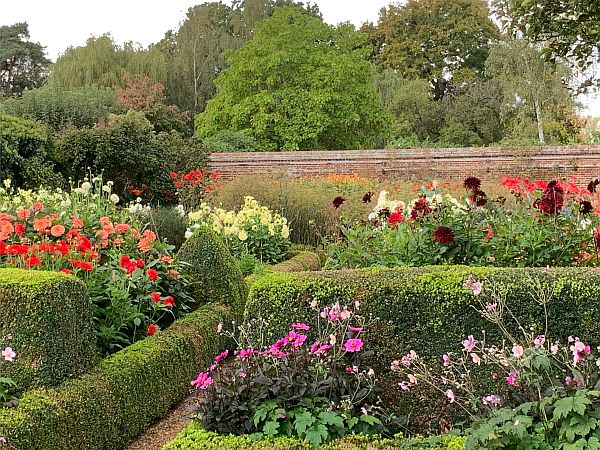 Time to Go.
Back through secret gardens.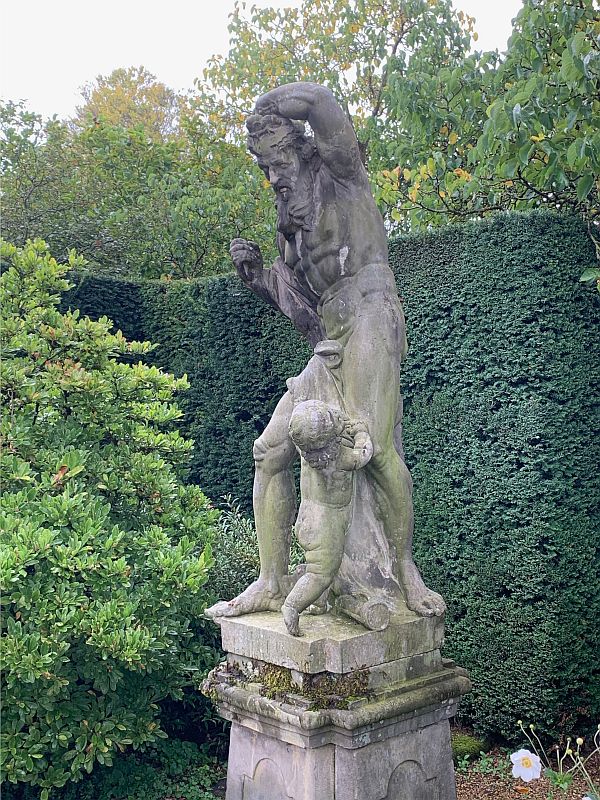 Conkers.
The Gentle Author is Bobby's mentor and we would like to share this post with you. It reminds him of those schoolboy days in Nonsuch Park, Cheam, where the main drive is lined with horse chestnut trees and always been known as "Conker Alley".  How he and his friends were so impatient they threw sticks up the trees to knock the conkers down and incurred the wrath of park keepers. And just the other day he filled his pockets with glistening conkers to remember Diddley in Ivan Bunked Off.
Lighting a Candle for Diddley.
– – – – – – – –
---