Four go to Swift's Hill
Swift's Hill
Bertie: "Gordon Bennett, Bobby! It's chucking it down; the roads are flooded; you can only see out of one eye and we are driving to Swift's Hill. One thing is certain. I am not going up that bleedin hill with you. It will ruin my mohair!"
Bobby: "It's the 15th of February, Bertie. I will always try to climb Swift's Hill on that date in memory of Diddley. The day we spread her ashes up there."
Bobby: "Anyway, you and Trevor have been before. Eamonn hasn't, so I am taking him."
Eamonn: "'tis my pleasure, Bobby. Coming from the Emerald Isle, I don't mind a bit of the wet stuff. The problem with Bertie is his Yankee Doodle roots. With me, my label says 'Republic' and once said 'Ireland'. His says 'Heidi Steiner'. He tried to contact her in America. Found her latest website and was feckin mortified by what he saw. I would be. A feckin travesty. How can one of Winnie the Pooh's most famous sayings be 'unknown' to a teddy bear person! Even an American one."
Eamonn: "That's why he is Sarf London now. Adopted. Just like you, Bobby. Your label says you were born in Surrey. But you have adopted Sarf London too."
Trevor: "Dear oh dear, chaps. What is your problem? I have no label and no idea where I came from before the teddy bear shop in Dorking. I am just me. Less common than you two, maybe, but appearing to be less loveable too. My loose bead filling makes it difficult to maintain an upright posture even with the confounded belt Bobby insists I wear. Fully jointed, unlike you Eamonn. And much more sumptuous mohair than you Bertie. I am quite simply me. Content to be Trevor, as christened by Christian in California."
Eamonn: "You two are mute. My growler still works!"
Eamonn sings "The Teddy's Picnic":
Bobby: "Well it's stopped raining and here we are at Swift's Hill. Just Eamonn and I climbing up it."
Trevor: "Since we are all here, and the weather forecast promised inclement weather, I have arranged something special for when you come back. I totally understand, as we all do, why today is so important to you Bobby. It has elements of obsessive, compulsive behaviour, but ultimately is indicative of a love affair that will last forever."
Swift's Hill and Slad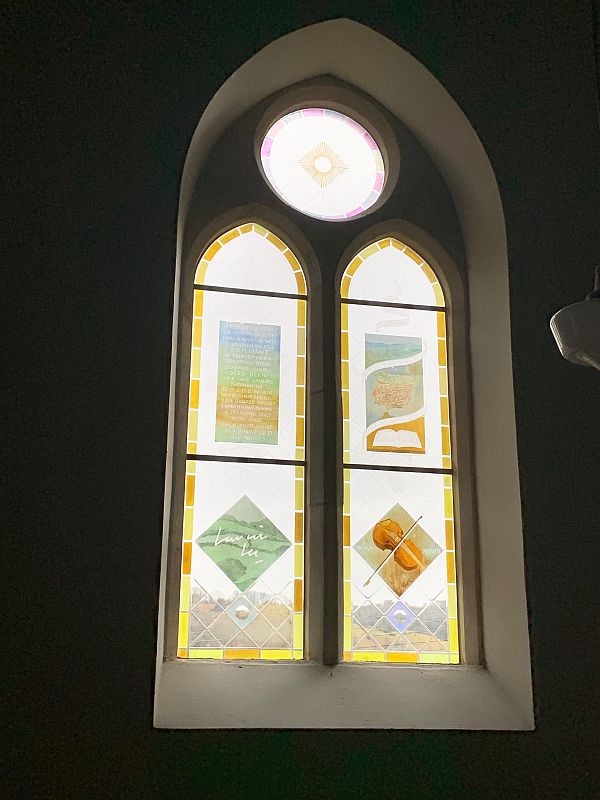 And then Storm Eunice came. A couple of days before, on Wednesday, we had a lovely lunch with Chris and Angie and we dropped into Cherington to see the glorious Snowdrops. We did get to Newark House for its Snowdrops the day before the storm, and Slimbridge that afternoon. The latter for a very special reason which we will tell you about next week. But Friday came together with Eunice and we did as we were told and stayed inside the Frocester George. During the day we were the only guests until the storm abated. We really like the Frocester George.
Cherington Lakes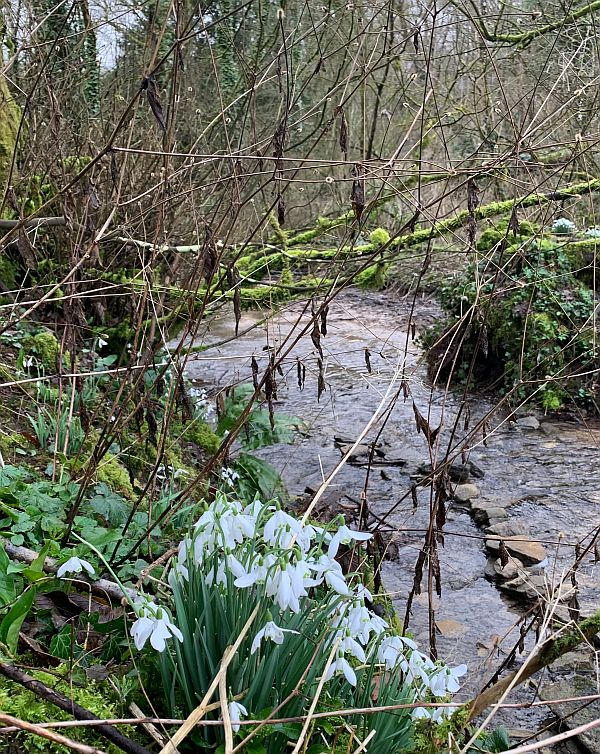 Newark Park (National Trust)
www.nationaltrust.org.uk/newark-park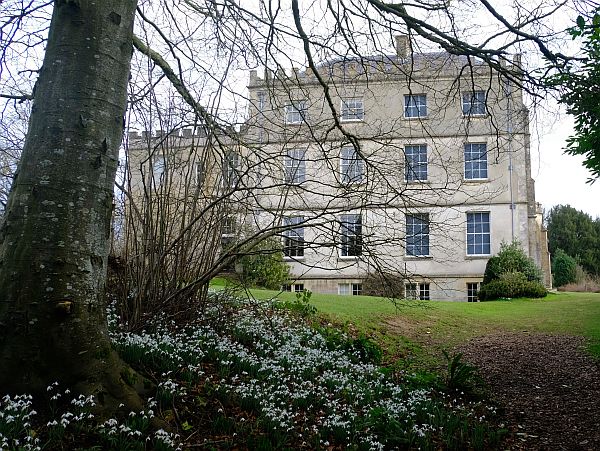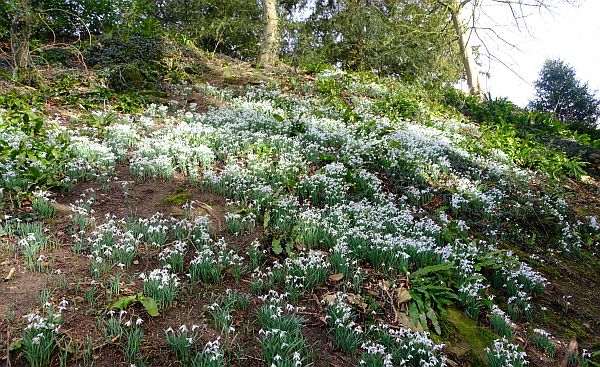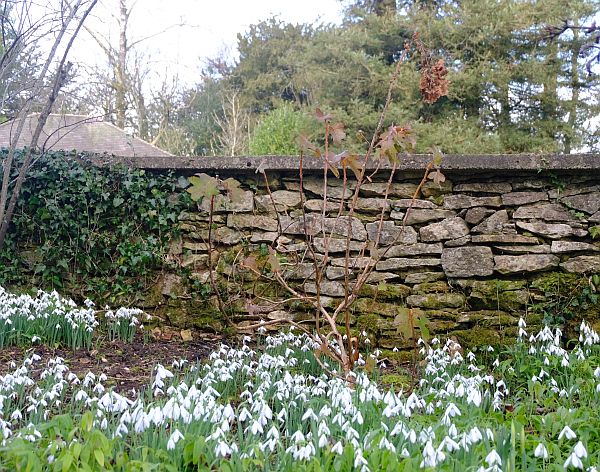 The Road to Newark
Fantastic new dry stone walling. What craftsmanship.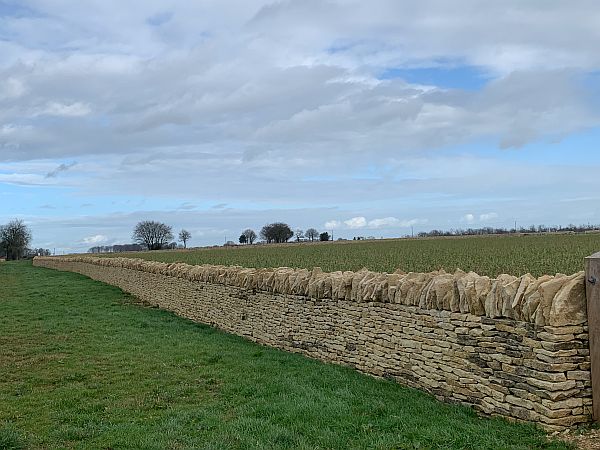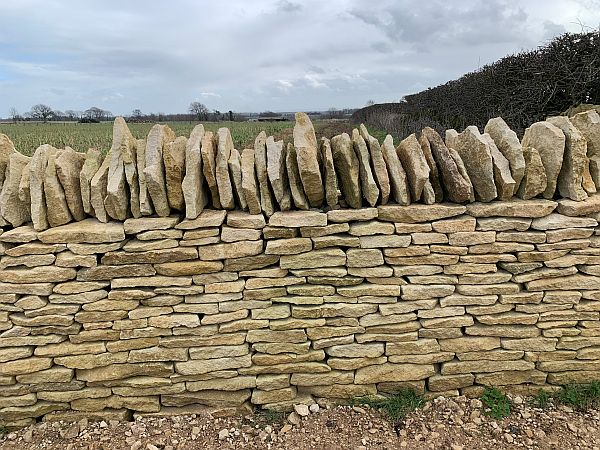 Slimbridge
Frocester George and Storm Eunice
Four Light a Candle for Diddley in Slad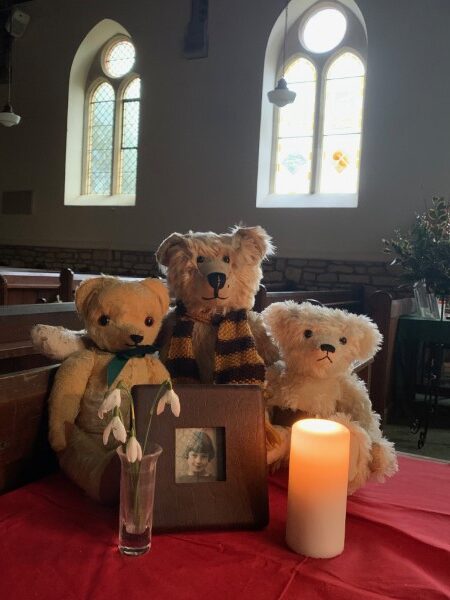 – – – – – – –
---