Introducing Bewick the Bear
Bewick the Bear
We are delighted to announce that Mindfully Bertie has a new bear. Bewick the Bear.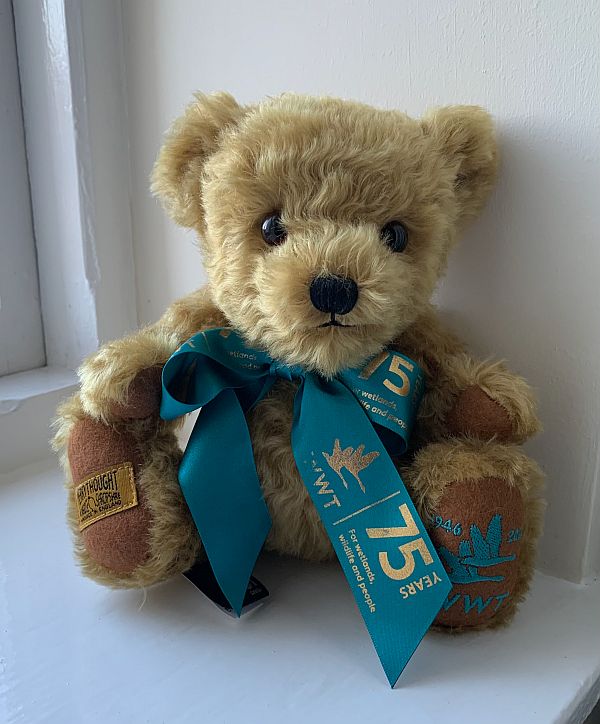 He is very special, being a limited edition Merrythought bear created to celebrate the 75th anniversary of the founding of the Wildlife and Wetlands Trust (WWT). Known originally as the Wildfowl and Wetlands Trust.
Its founder, Sir Peter Scott, son of Antarctic explorer Sir Robert Scott, was as remarkable and as highly respected as Sir David Attenborough is today. The story of how Sir Peter Scott made his home at Slimbridge in Gloucestershire that led, after 75 years, to a world famous conservation charity is told in the WWT history here.
Our love affair with the WWT started at the Arundel Reserve over 30 years ago. Continuing most notably at Slimbridge. Sometimes to the London Wetlands Centre at Barn Elms. And at times to the other WWT reserves that number nine in all.
Many stories have been told through Mindfully Bertie about this wonderful organisation. Particularly from Arundel and once or twice a year from Slimbridge. This story is about Bewick Bear and the Swan whose name he 'bears'.
But first, we must tell you where the name Bewick came from. Bewick's Swan was named in 1830 by William Yarrel, an English zoologist, after the engraver Thomas Bewick who specialised in illustrations of birds and animals.
Sir Peter Scott was a wonderful artist. If you go to Slimbridge, you can join a tour of his house by Swan Lake and stand in his studio, where many of his famous paintings were created. In the early years there, he painted many Bewick's Swans and noticed something amazing. Each bird's yellow and black bill was unique to the individual. Just like a finger print is to you and Bobby.
It meant that he could recognise individual birds and their partners. They breed in Arctic Russia and migrate south for the winter. To Slimbridge and a few other sites. He and his colleagues could now follow the lives of the adult Swans, once they had acquired their yellow and black bills. To do this each bird is given a name.
The first arrivals in the autumn are often announced in the media. They mate for life and the new families they have bred in Russia fly back with them as a family unit.
Experts continue Sir Peter Scott's work at Slimbridge, becoming so familiar with the birds they can recognise pairs without needing to reference the pictures, that are these days computerised. As you can imagine, there have been thousands of names. Limonia and Laburnham, for example, returned every year for 21 years.
They recorded a rare 'divorce' in 2014, when Saruni and Sarindi returned after many years together each with a new mate.
One bird, Casino, spent her first winter at Slimbridge, as a Cygnet, in 1971, returning each winter until 1997. Over 26 years, she brought back 32 Cygnets, including Croupier, who then returned until 2018 at the age of 27. He, and Dealer his partner of 20 years, brought back 32 Cygnets.
A Swan named Derek reappeared after five years missing, feared dead. Grinner turned up last autumn without his mate Grinning.
Every autumn and spring these wonderful Swans face a dangerous migration to and from Russia to the UK. They are also known as Tundra Swans, for that is where they breed in a very remote part of arctic Russia. Along their 2,500 mile route they face many perils. In the early days, Sir Peter Scott had no idea where they went in summer.
Nowadays, they face the problems of fewer wetlands on route, the risk of hitting power lines, predators like foxes and still illegal hunting. If they don't migrate, they will be caught in the ice and snow of an arctic winter. Their small size, the smallest of our British Swans, may lead to them being mistaken for Geese that are not protected. They are also susceptible to ingesting lead shot found on on their feeding grounds.
Their numbers have decreased by a third in recent years. 126 came back to Slimbridge this winter. Years ago, this was more like 500. They are now on the red list. The WWT are doing an enormous amount of research to discover just why their numbers are decreasing. They are setting up "Swan Champions" along the migration route, covering all the countries the swans pass through.
The story of the Flight of the Swans was a remarkable achievement by Sacha Dench, who flew with the swans on a Paramotor the entire migration route. In this, we highly recommend you watch the following videos. Particularly the last one with the American schoolchildren. Be patient. She reveals so much about the actual migration and the wild places the Swans fly through..
The Flight of the Swans – Sacha Dench
ITV News Flight of the Swans Award
The WWT are also encouraging lots of sponsors for the work. One, The Times, ran a competition to name Swans. One winner was Elton Swan.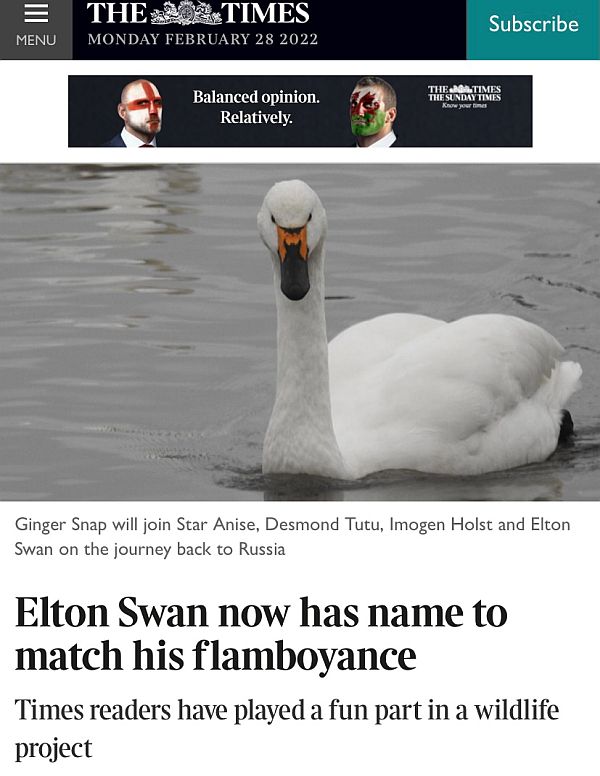 Swan Lake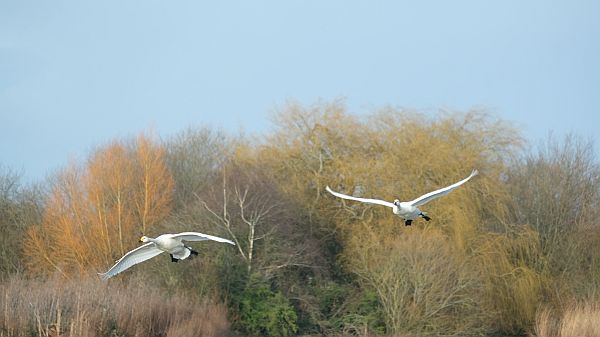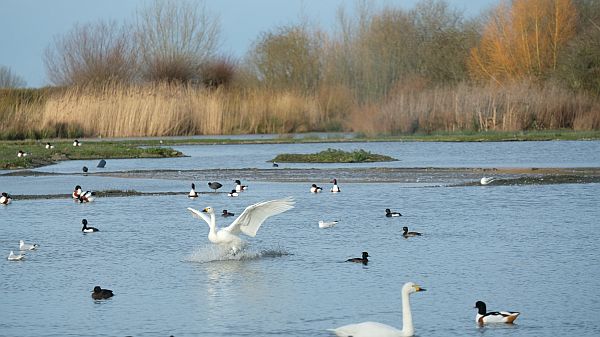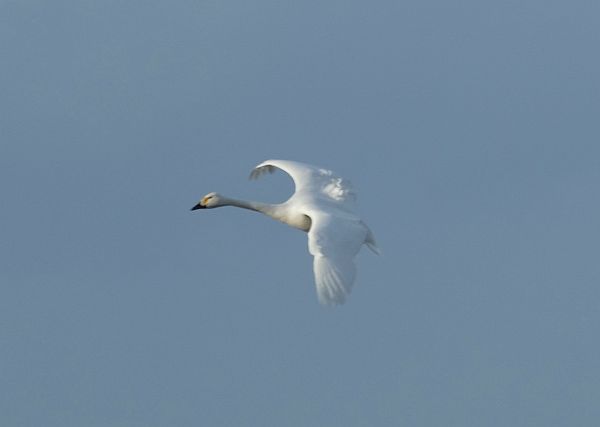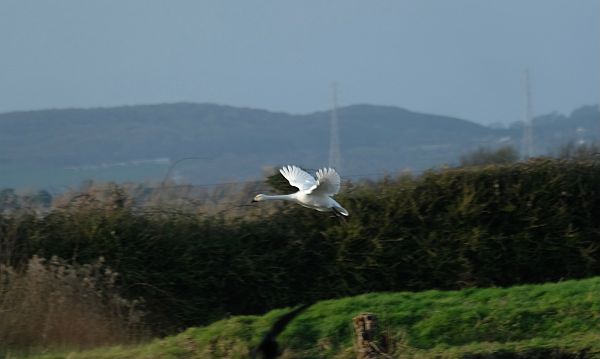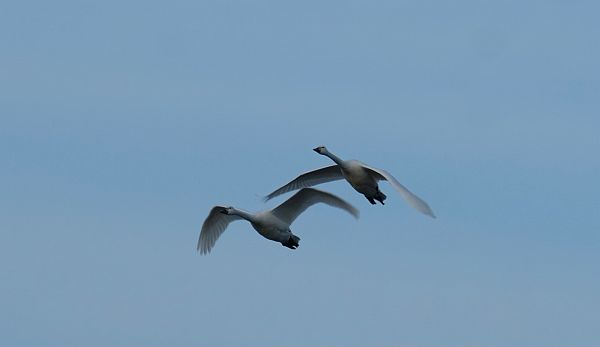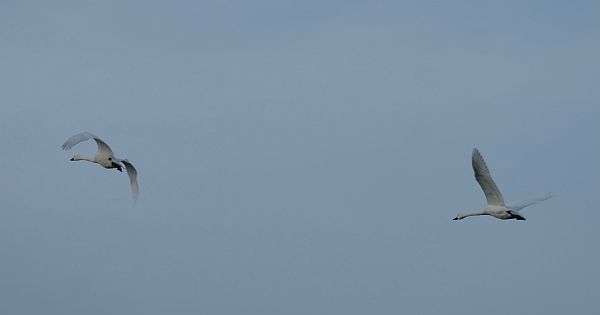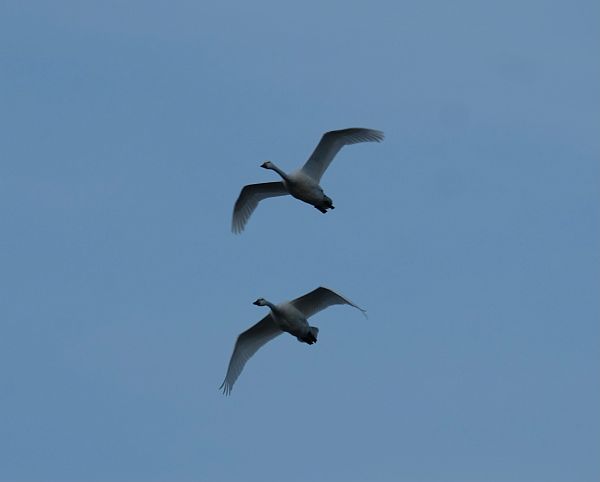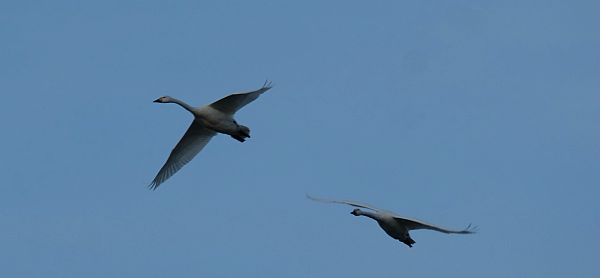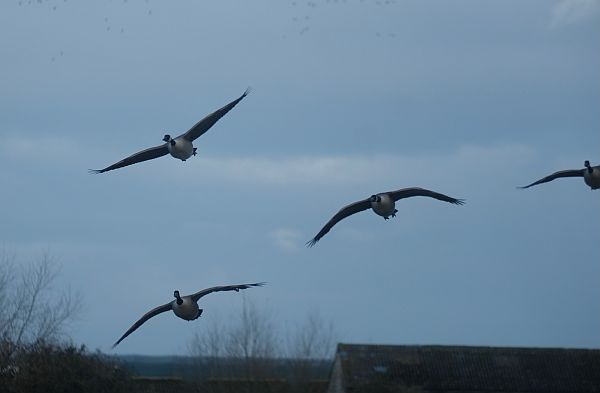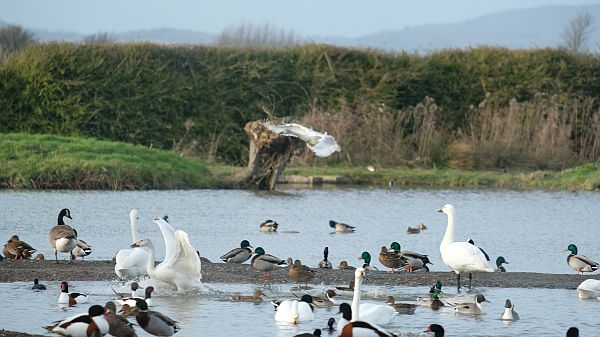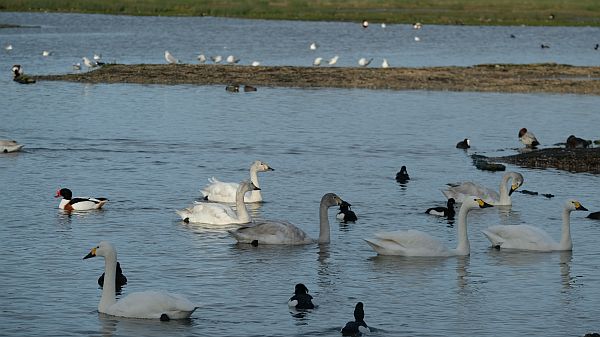 If you would like to see Bewick's Swans, captive ones are resident at most WWT reserves. The pair at Arundel had five Cygnets last spring. Although protected from land predators when they are very small, they are vulnerable from the air. Two were lost to Gulls. The remaining three are doing very well. It's probably too late to see the wild ones at Slimbridge. They will be heading back to Russia by now.
Peter Scott's Own Notes
We will never forget our late afternoon/evenings watching the evening feed for all the wild birds on Swan Lake at Slimbridge. Each February we hope to go back. The highlight is watching the Swans fly in.
During the day they leave the reserve to graze on the fields alongside the Severn estuary. Late afternoon they fly back to the safety of Slimbridge and a supplementary feed. Normally flying in pairs or family groups, such is the strength of their family bond. They are truly wonderful birds.
And finally, we didn't need an excuse to treat you to The Dance of the Cygnets by the Royal Ballet at Covent Garden.
Lighting a Candle for Diddley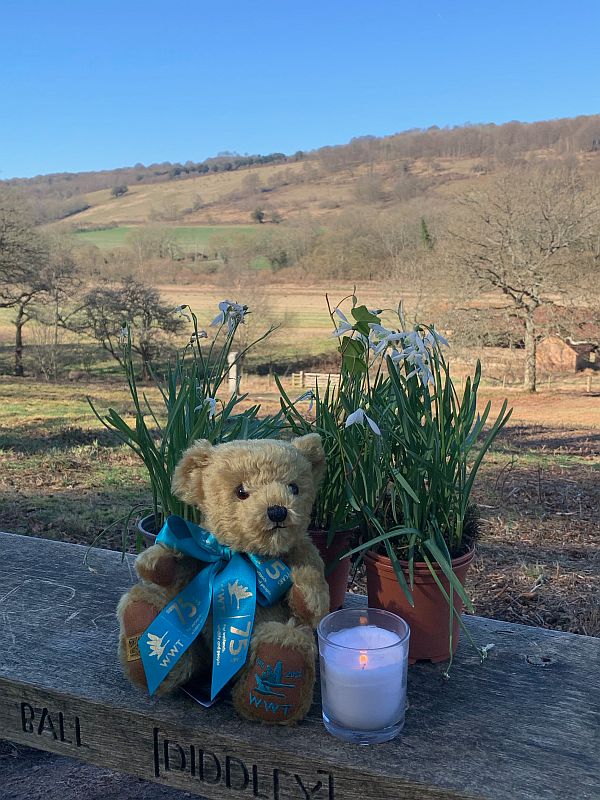 The Carnival of the Animals, R. 125: XIII. The Swan · Joshua Bell · Craig Ogden ·
Academy of St Martin in the Fields · Camille Saint-Saën
————-
---