Goodbye 2020
Dear Friends of Mindfully Bertie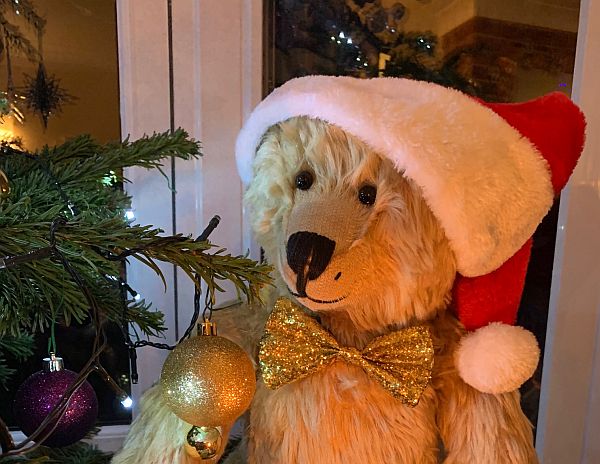 On 16 March 2020, we wrote "Self Isolation Day" and published it two days later as our first mid week blog. A couple of weeks later we posted "Room 311". This celebrated our last course with the Gentle Author in Spitalfields on 6 March. Our spiritual home. Since then, in this unforgettable year, we have posted another eighty stories. It's a monumental achievement. In doing so, we hope we have brought a little sunshine into a world that has been relentlessly gloomy. A world full of tragedy and heartbreak. One that, as we look forward to 2021, is still full of uncertainty. So I say "Bobby… well done mate. Tim… you are a bleedin star keeping up with him and his eccentricities!".
Me? Well it is my blog and I love sharing it with you. So hang on. Things can only get better. But, for our last look at 2020, we are publishing this thank you letter from the "Railway Children". Our chosen charity. And asking you to consider donating, maybe regularly, to the charity we have supported for many years.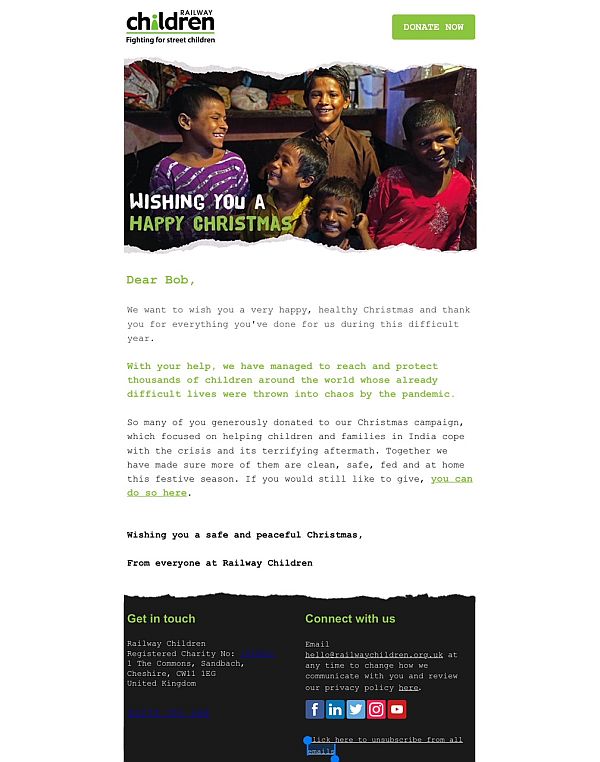 "Dear Bob,
We want to wish you a very happy, healthy Christmas and thank you for everything you've done for us during this difficult year.
With your help, we have managed to reach and protect thousands of children around the world whose already difficult lives were thrown into chaos by the pandemic.
So many of you generously donated to our Christmas campaign, which focused on helping children and families in India cope with the crisis and its terrifying aftermath. Together we have made sure more of them are clean, safe, fed and at home this festive season. If you would still like to give, you can do so here.
Wishing you a safe and peaceful Christmas,
From everyone at Railway Children"
And Finally
Stay safe, follow the rules, keep smiling. See you in 2021.
Lighting a Candle for Diddley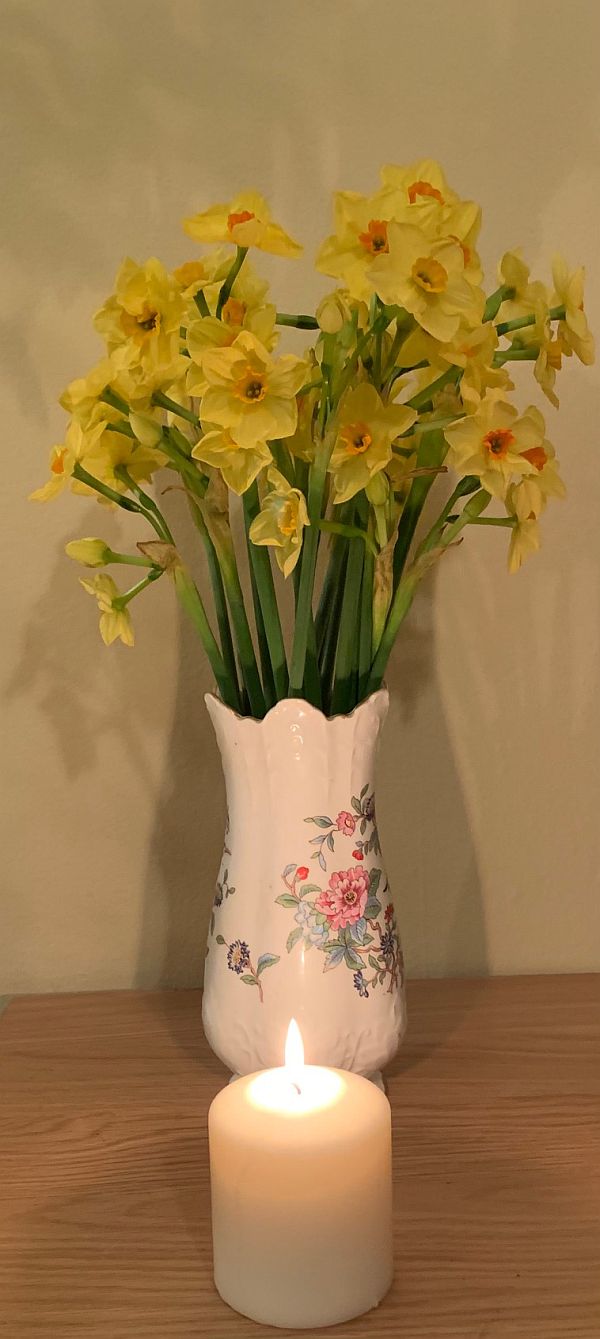 Oh, how we looked forward to the first Narcissus from the Isles of Scilly. Just before the end of the year. Soleil d'Or. Beautiful scent. Beautiful colours from those beautiful islands that we loved years ago. So treat yourself. They won't last long but, while they do, they will make you think of Spring and lighten your spirits. In these Covid days these are from Waitrose. Make sure they come from the Isles of Scilly and never call them the Scilly Isles.
The Scillonians don't like it.
Tom Waits… Diddley's favourite singer. "You can never hold back Spring"
– – – – – – –
---