Her Majesty the Queen
It is with great sadness that we record the passing of Her Majesty the Queen this week. No doubt a day that will remain etched in everybody's memory.
We couldn't let this momentous occasion go without our own tribute.
So, thank you Ma'am for your 70 years of loyal service. You will be missed. There will be no-one else like you.
This tribute is in Morrison's, Brentford. No doubt Bobby would have photographed the one in his local Waitrose!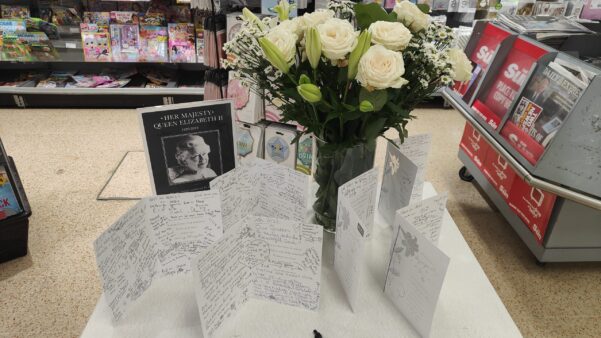 Lighting a Candle for Queen Elizabeth, Diddley and Bobby
---