Memories on the Bedside Table.
The Bedside Table.
Mindfully Bertie started as a kind of bereavement therapy for Bobby. As you know, I had been best man at their wedding and chief mourner at Diddley's Funeral. It's now over three years since the blog started and we have covered every subject imaginable. Never forgetting that each week we would end by Lighting a Candle for Diddley. At certain times, of course, the original reason for the blog becomes the main reason for writing that week's story. And this is one such.
On 19 August 2019, Diddley, (Diane Jane) would have been 69 and very rude about it. On 23rd August 2015 we said goodbye to her forever.
This year we pay our homage through The Bedside Table.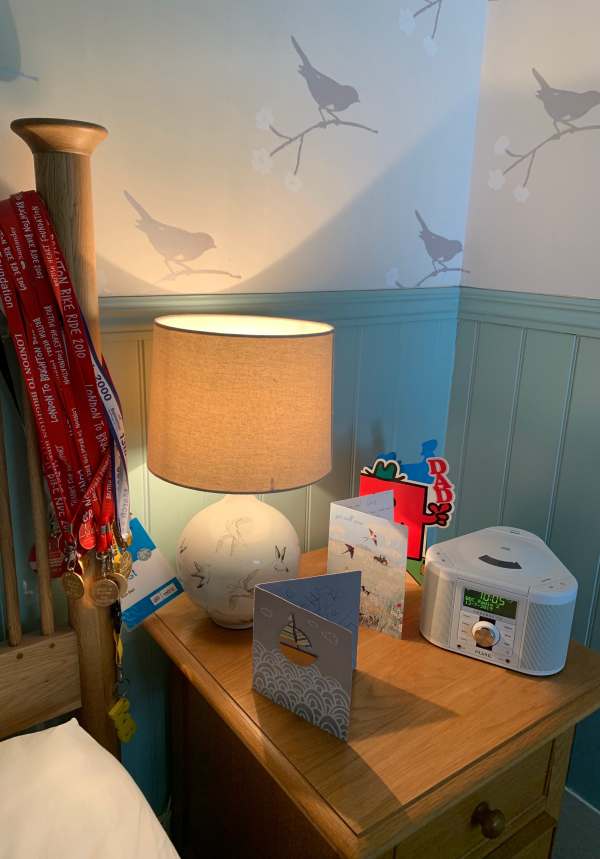 Bobby is a creature of habit. He keeps this little space in Laurel Cottage exactly as you see it. Dusting, of course, but the three cards will remain unchanged. And he loves the Pure Radio. The medals and passes have always attracted the grandchildren. And that's it. As we write this story, we have just listened to Tony Blackburn's Sounds of the 60s. Which is very clever, as he is there and I am still in Solva. Only a bear could tell you how we managed that!
So what is on that table?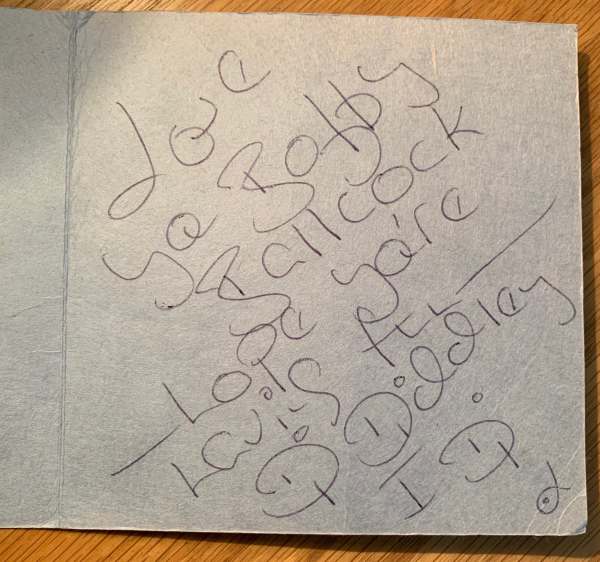 This card is so important to Bobby. Just a modest one, from Oxfam. He looks inside it everyday and sees her incredibly creative handwriting, hoping he is having fun.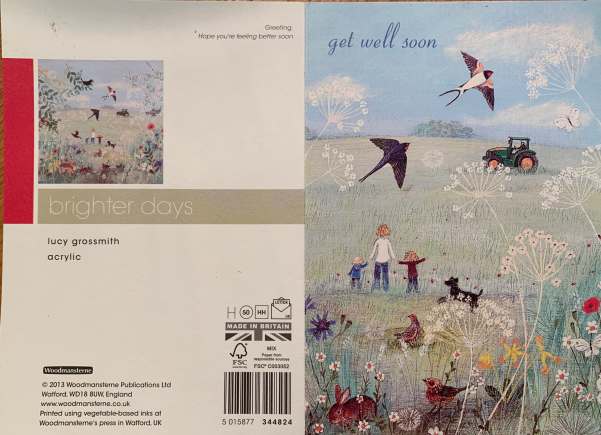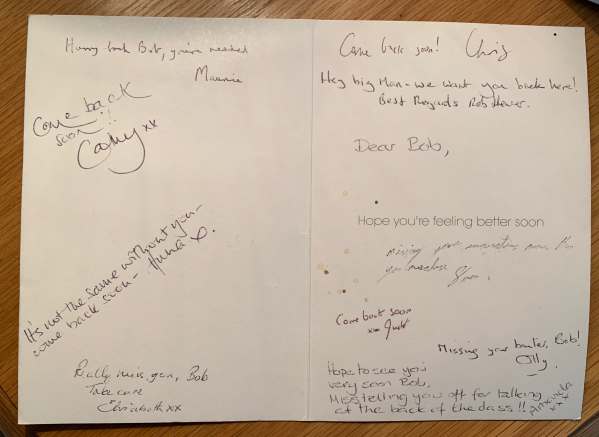 This card reminds him of life itself. In 2013, the life he was trying to cope with led, through accumulated circumstances, to knocking back dozens of pills. Not suicide. Why would he? But, tired of crushing anxiety, he wanted a break and landed up in hospital. Weeks of staring at the wall, too anxious to go out the front door, followed. Diddley did her best as Nurse Ratched. But the National Trust friends sent him this card that has a place in his heart, personifying everything important in life.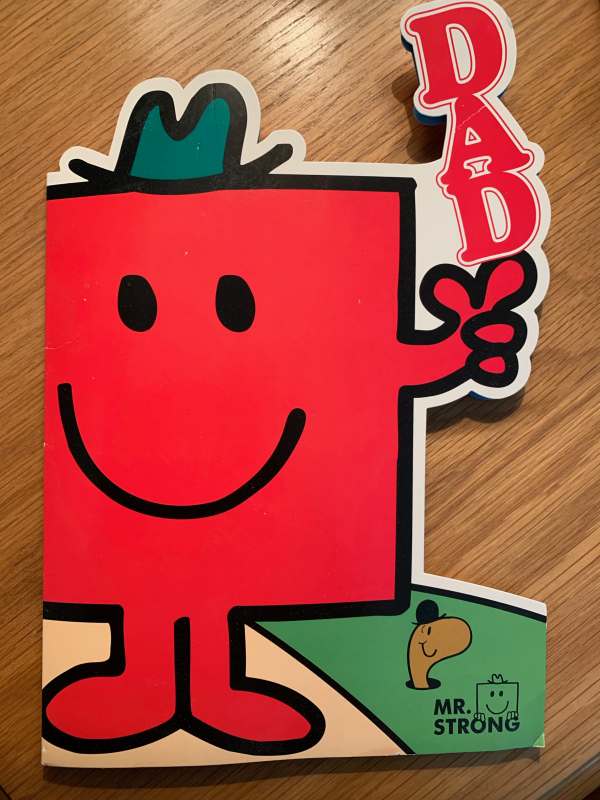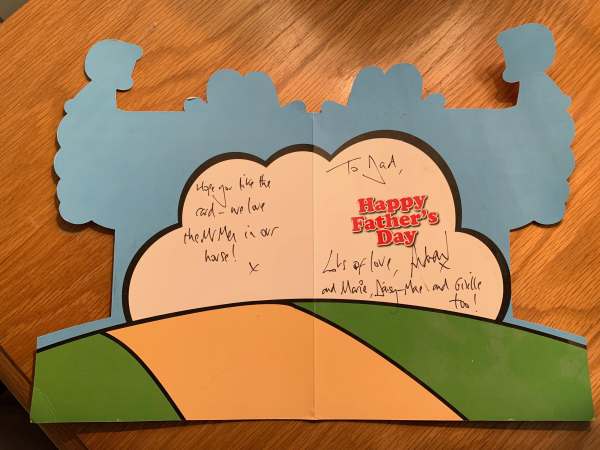 This card sums up family. His only son's family. Ironic, given last week's blog, that it features "Mr Strong"!
And so, from the bedside table to the bedpost. No notches, but a handful of medals and passes.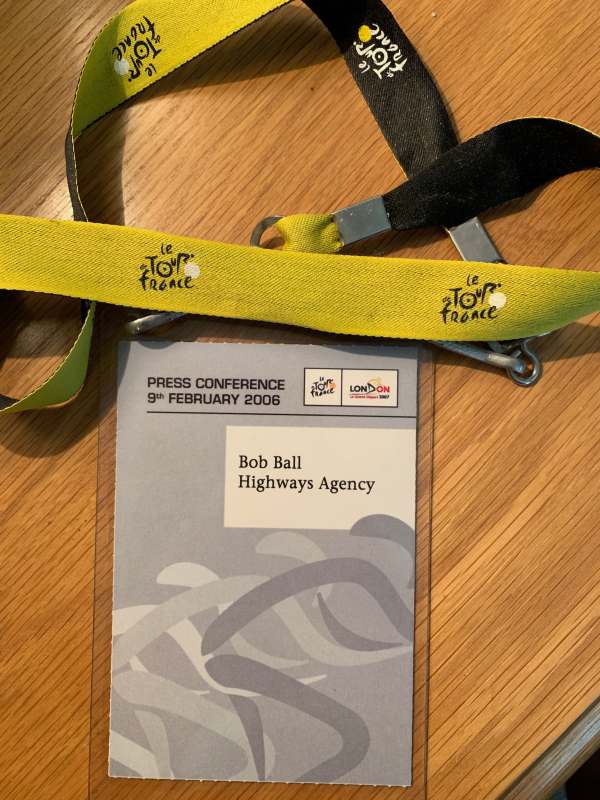 In 2006, the Mayors of Paris and London together announced the 2007 Tour de France would start in London. Bobby was the Highways Agency representative at the launch.
In 2007 he was a guest at the Prologue, watching opposite Westminster Abbey at a garden party held by Ken Livingstone.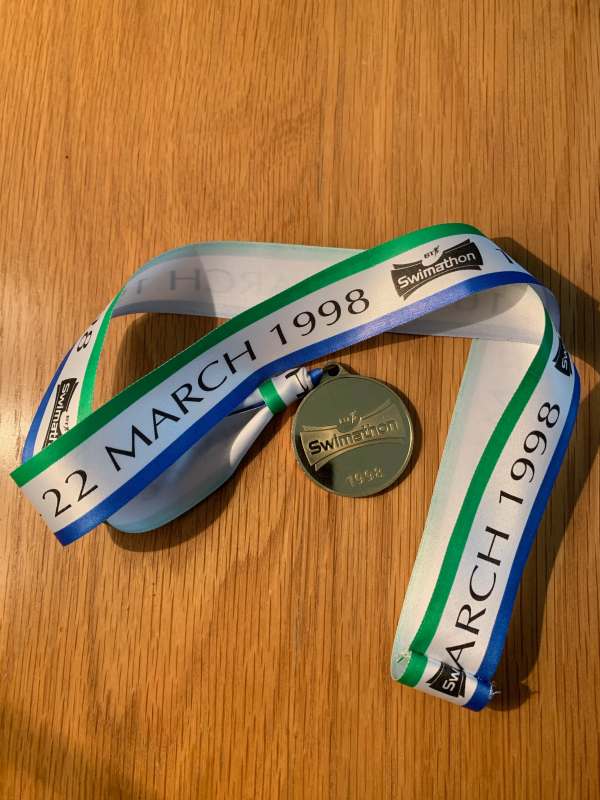 In 1998 Bobby, and son Andrew, swam the Swimathon at the Legal and General's pool. 5,000 metres. 100 lengths each. They raised money for the Pembrokeshire Islands of Skomer and Skokholm. Remembering how the sinking of the Sea Empress oil tanker had so upset their love of the islands, but eternally grateful that the prevailing winds had driven the floating oil away from them. The Sea Empress warrants a story of its own one day.
Volunteering on Skomer Island one year, Bobby made friends with a Dutch girl. She told him that in Holland Bobs were very popular. It was a drink/drive campaign, where someone agreed to be "Bob"; not drink, but drive everybody home. He/she wore a sash and got little incentives for their efforts. Later, the sash turned up, much to Bobby's delight.
Once again, Bobby and Andrew swam the Swimathon. Only Andrew didn't turn up! Over three hours later, Bobby had swum the whole 200 lengths! Slowly…
Andrew's medal for not turning up……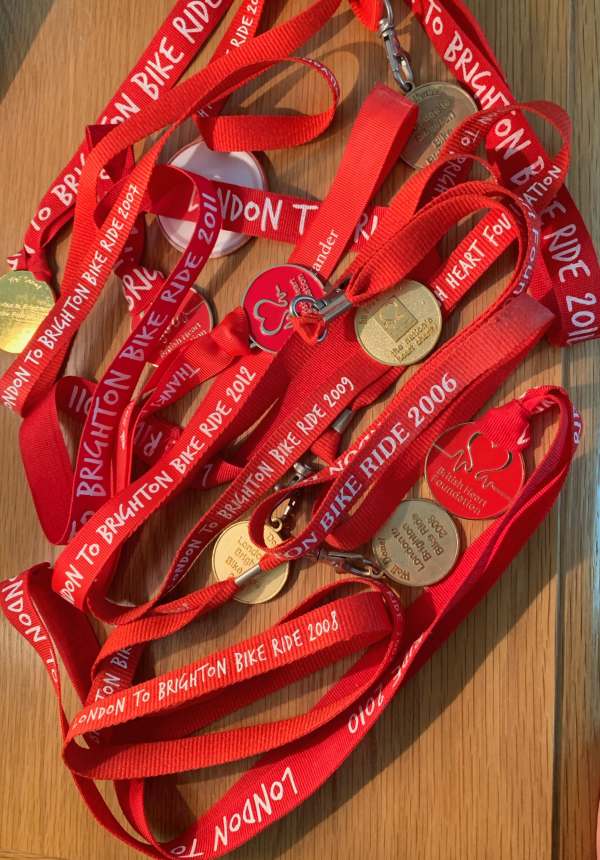 Over many years, Bobby cycled the London to Brighton bike ride. He loved it and raised money for the British Heart Foundation. Never forgetting that his own father had died of a heart attack on Christmas Day 1969.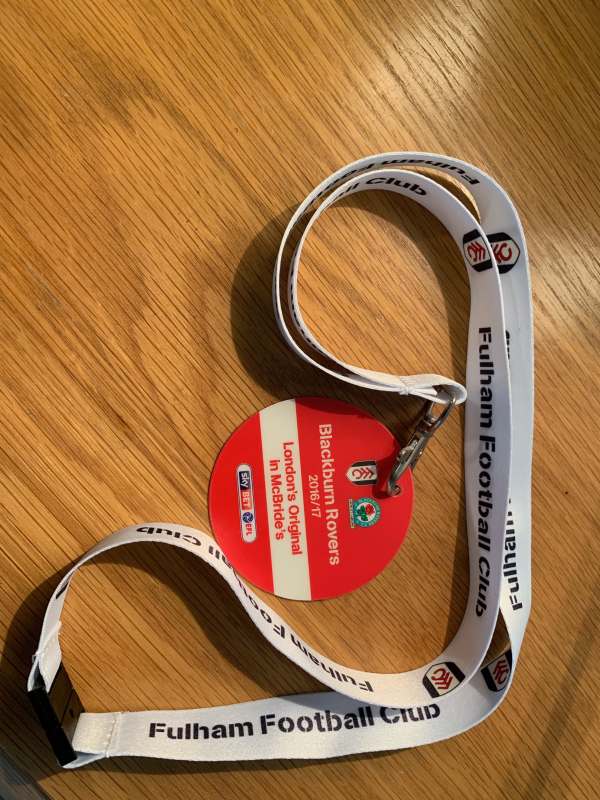 Bobby has supported, and been made to suffer by, Fulham Football Club. since 1957. These days, his active support is devoted to Sutton United. But, like so many football supporters, he seeks the score of his first love while rarely going there. This was part of a freebie package for a match with David a couple of years. Two years in which they were promoted and relegated straight away!
All these memories on the bedside table, from a few little knick knacks. And his answer to those who prefer to get rid of all that junk? Your junk. His life.
Lighting a Candle for Diddley
Oh how she loved Frank Mansell. The subject of our second story.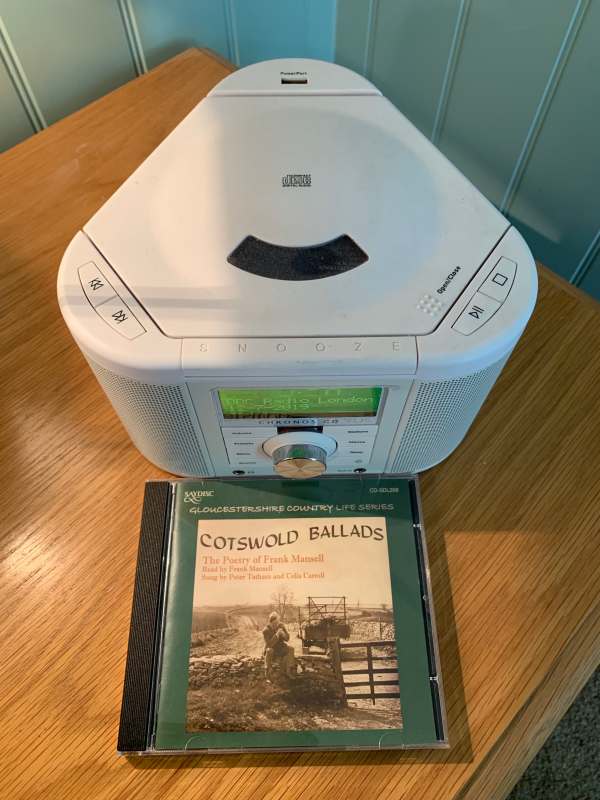 Read by Frank:
Sung about Frank's cottage from one of his poems (some poetic licence by the singer as the original poem says ten thousand pound. Such is inflation)
————-
---