The Art of Kate
Today is a milestone. Mindfully Bertie has reached its 300th story.
And this is the first since we returned to one a week on Sunday afternoon. We are privileged to have a very special guest. Our very own resident artist Kate.
While some of us are good at expressing our emotions through music, others are very good at facing life's challenges with words. Kate does it with her unique art.
We promised her a gallery on Mindfully Bertie and here it is…
Kate's Gallery
Just click on the first picture and scroll through!
Lighting a Candle for Diddley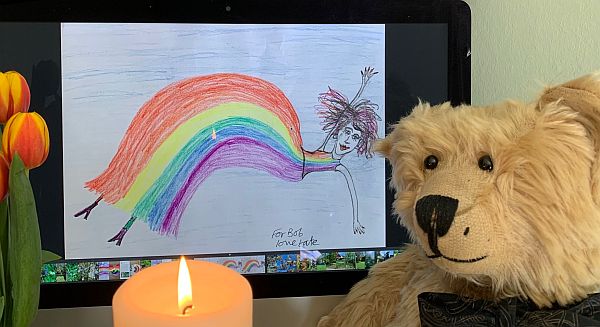 ————
---