Tillingbourne Tales. Walk No 1: Chilworth and St Martha's
Chilworth and St Martha's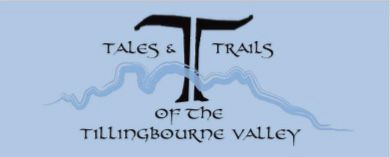 Back in Bobby's schoolboy days, he lived in North Cheam. Now just within Greater London. His first experience of the Surrey Hills was cycling to Boxhill. Racing down the famous zig-zag road without pedalling to see how far you could go. Later, with his girlfriend and wife to be, they explored far and wide, but particularly liked the area west of Dorking. Much of it National Trust.
Within that area is the beautifully tranquil Tillingbourne Valley. And the river flowing through that bears its name. Mindfully Bertie has often been there. The Teddy Bears' picnic, where children fish for Sticklebacks and have a Duck race. The magnificent Wotton House, with the river running through its grounds. The Kingfisher Watercress Farm at Abinger and the beautiful village of Shere.
You might be excused for thinking that this is a sylvan paradise in view of the many woods the Tillingbourne flows through. You might be surprised to learn that this idyllic landscape was once a hive of industry.
Stretching from its source at Leith Hill to where the River converges with the Wey at Shalford, the Tillingbourne's 11 miles of constant flow led to centuries of exploitation. With approximately 50 waterwheels at its height, powering 24 known mills and supporting 12 different industries at various periods in time, including weaving, tanning, iron-working, paper-milling, and gunpowder production, the valley's idyllic landscape has a significant cultural history.
The Surrey Hills Society has developed a series of walks within the Tillingbourne Valley. Thank you to Bernard and Aldith again, we walked the Chilworth Trail which we can share with you now. It's a particularly interesting walk in going through part of the Chilworth Gunpowder Mills site. That is a Heritage site with its own information leaflet shown below. All the leaflets are downloadable and details are given.
For the main walk, we would strongly recommend that you take the option to climb up to St Martha's. It's a church with the most fantastic view and a fascinating history in itself. When we walked there a couple of weeks ago, Bobby remembered how he had some very special memories. That will be a separate blog .
The Chilworth Trail
Parking roadside in Chilworth, the trail starts at Vera's Path.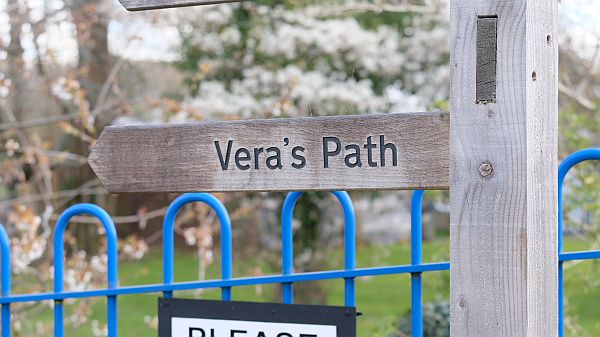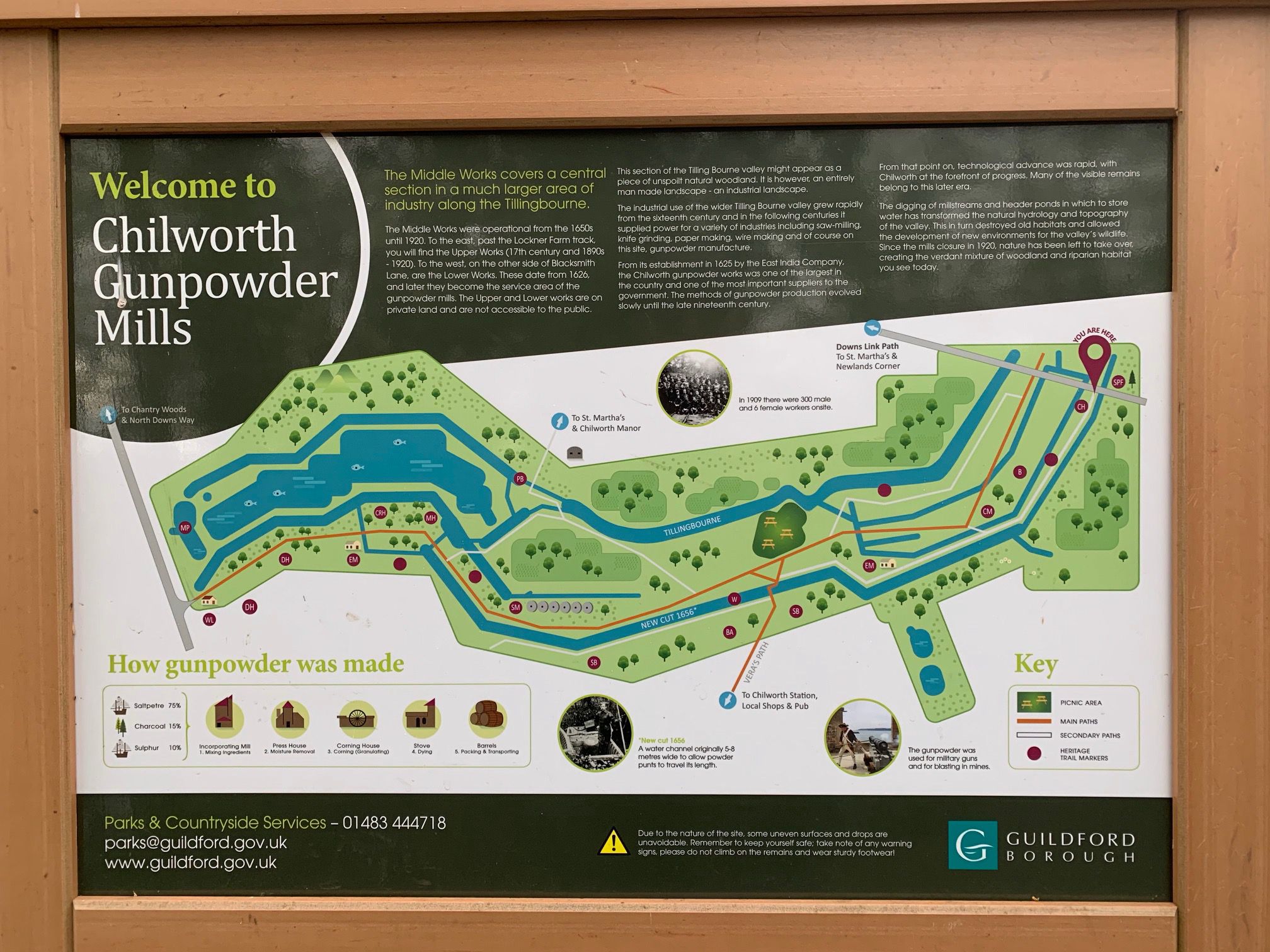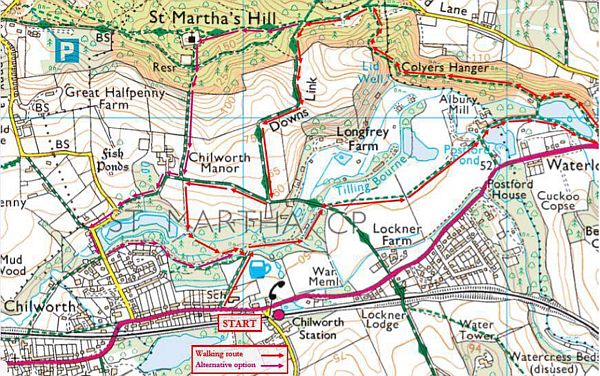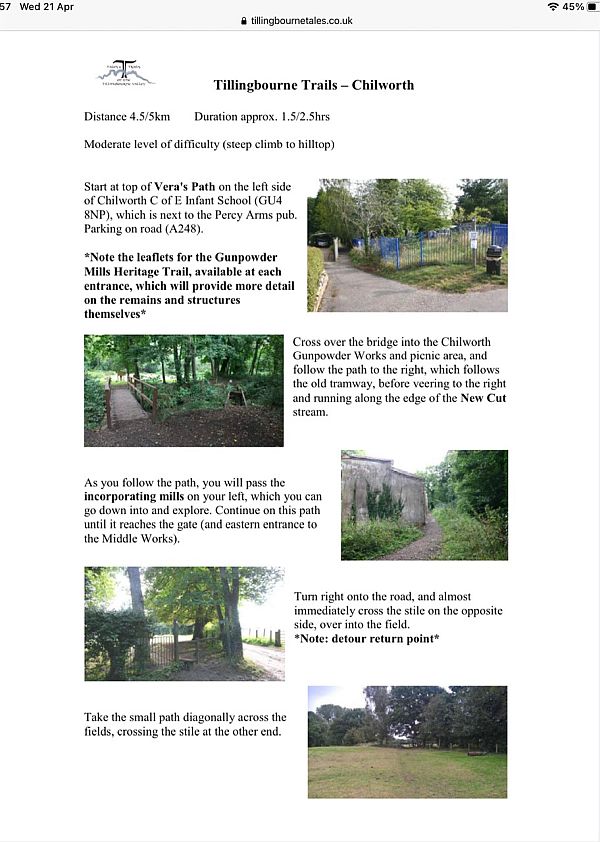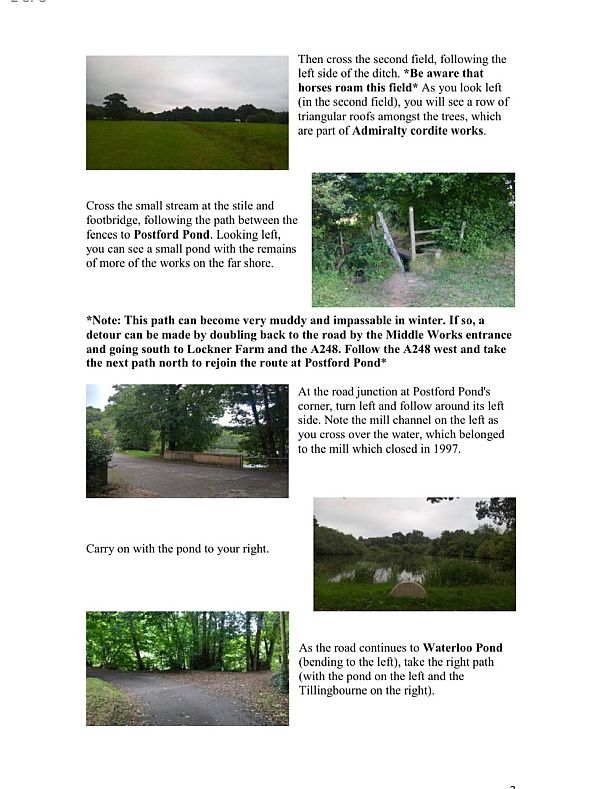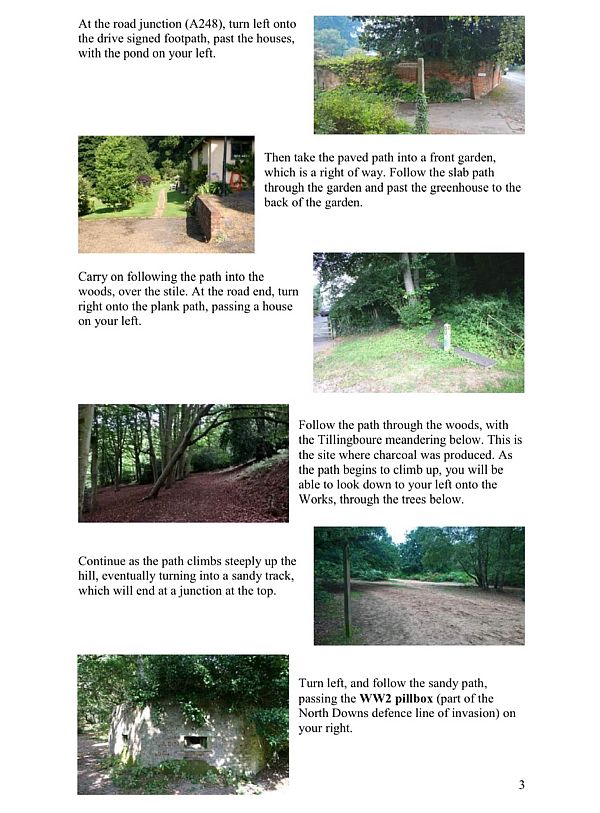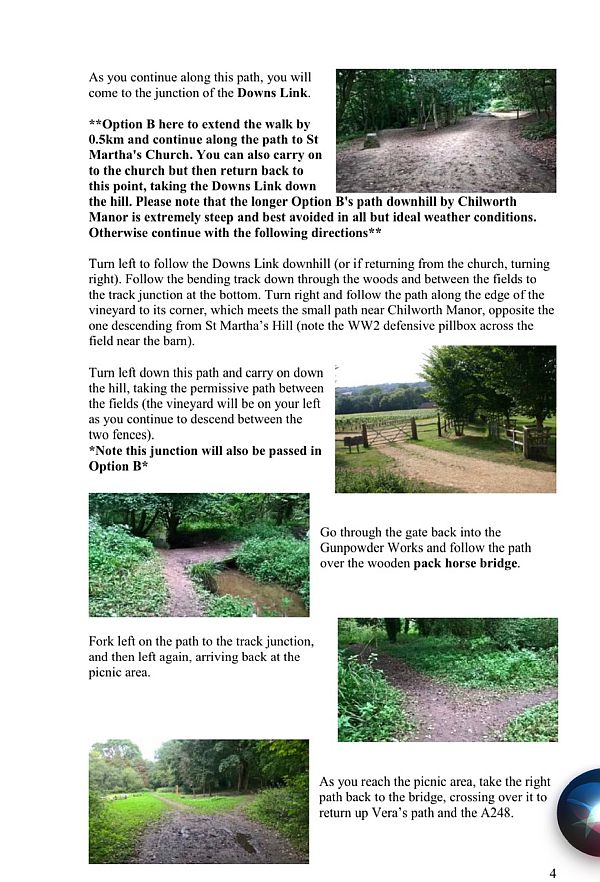 The Chilworth Gunpowder Mills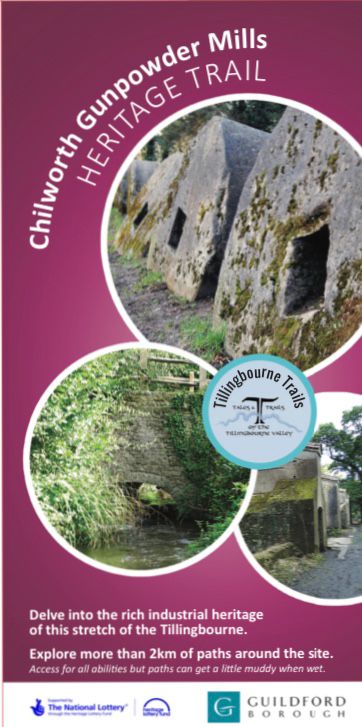 The River Tillingbourne
Although officially a river, the term "bourne" refers to a 'stream', which is really what the Tillingbourne resembles on most of its eleven mile journey to the River Wey at Shalford. We assume, therefore, that it was once the Tilling Bourne. As we share the walks here with you, we will add some pictures of this beautiful little river.
Lighting a Candle for Diddley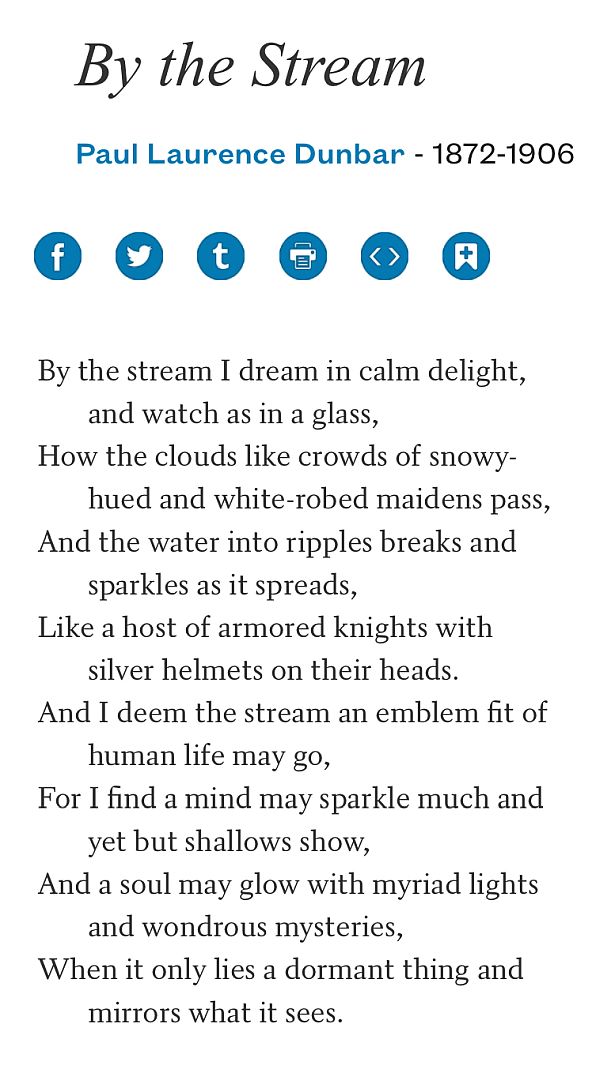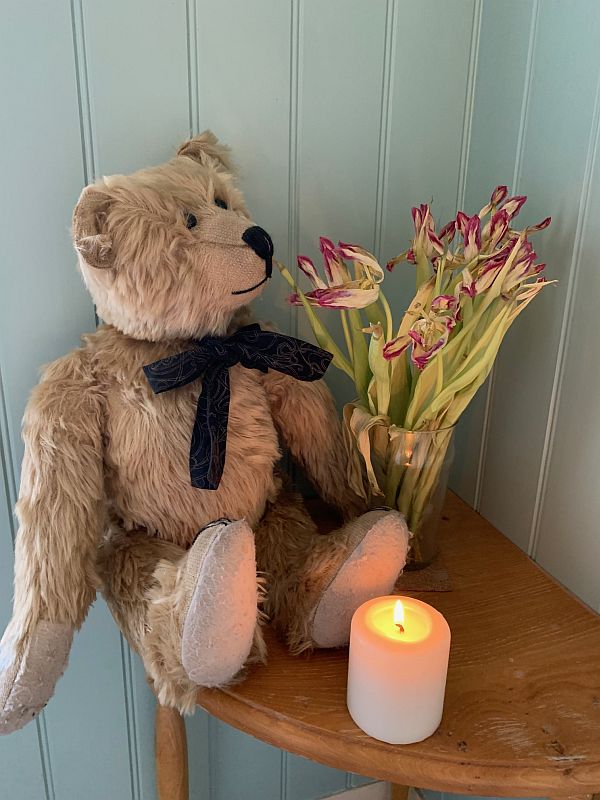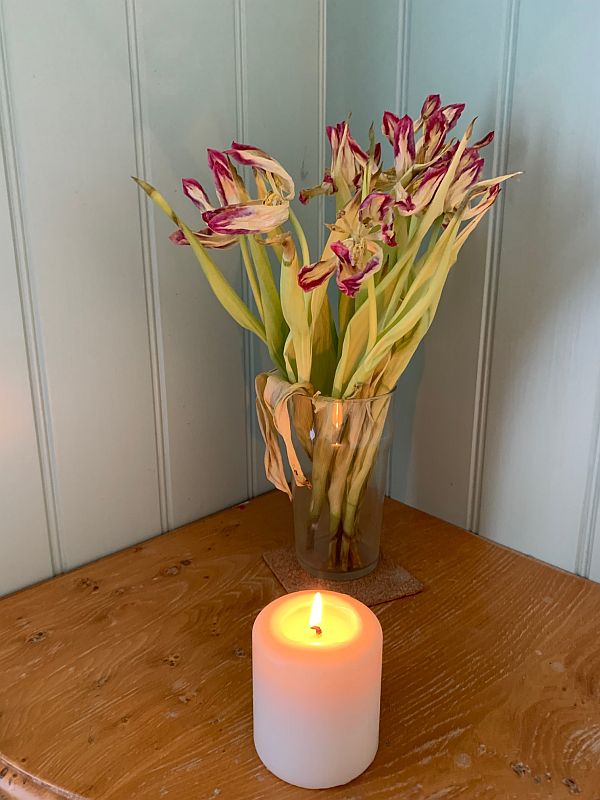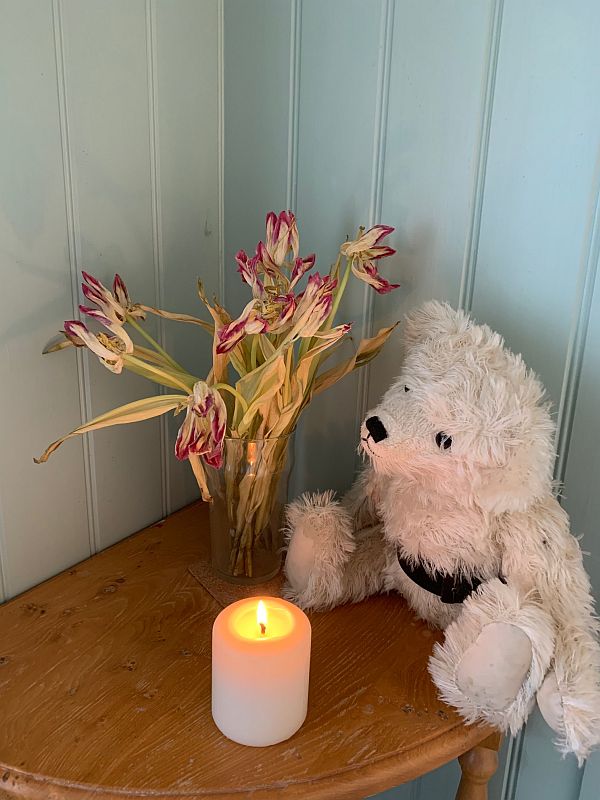 ————-
---