The Bench at Diddley's View
The Bench
Five years ago, 17 January 2017, we welcomed something very special into our lives. The Bench. Since then it has become central to our lives. A place of pilgrimage to remember Diddley. Becoming in effect 'Diddley's Bench' at 'Diddley's View'.
Constructed by the National Trust volunteer carpenters at Landbarn Farm, it has transformed our lives. Coping with any mood you encompass, you will feel better – whether it be a fleeting visit or a much longer one. We have written stories on the Bench. Seen wonderful birds. Butterflies. Even snowdrops from the Cotswolds. We meet friends and family there.
It is a bench for all seasons. Situated close to the Abinger Roughs car park, it's not far if you are aching. Not far if it follows shopping at the Watercress Farm at Abinger with an ice cream sitting on the Bench.
In hot weather last summer we had a folding chair in the shade close by. Read lots of books. It is a sanctuary from the trials and tribulations of the modern world. So thank you to Rob at the National Trust who made it possible.
2017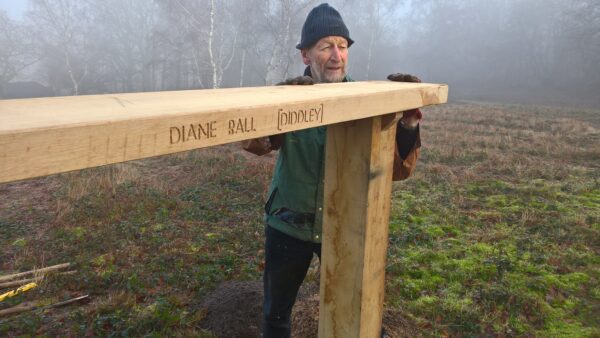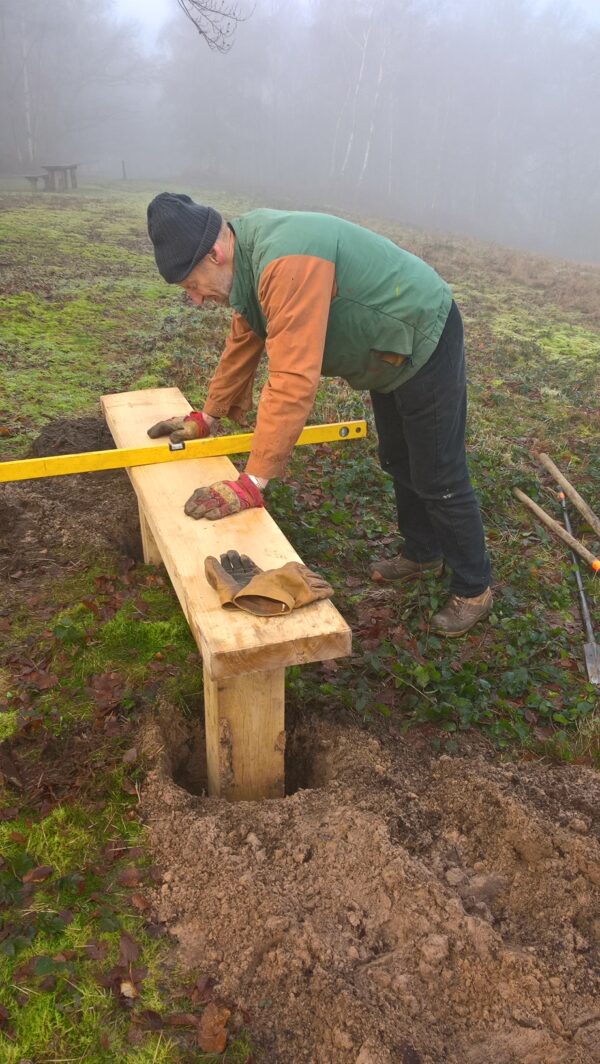 2018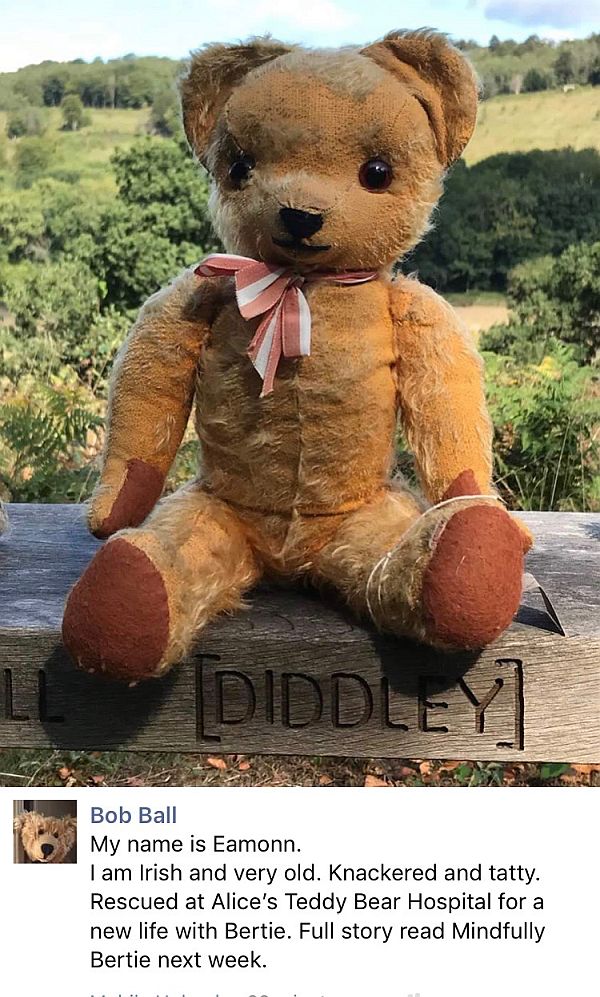 2019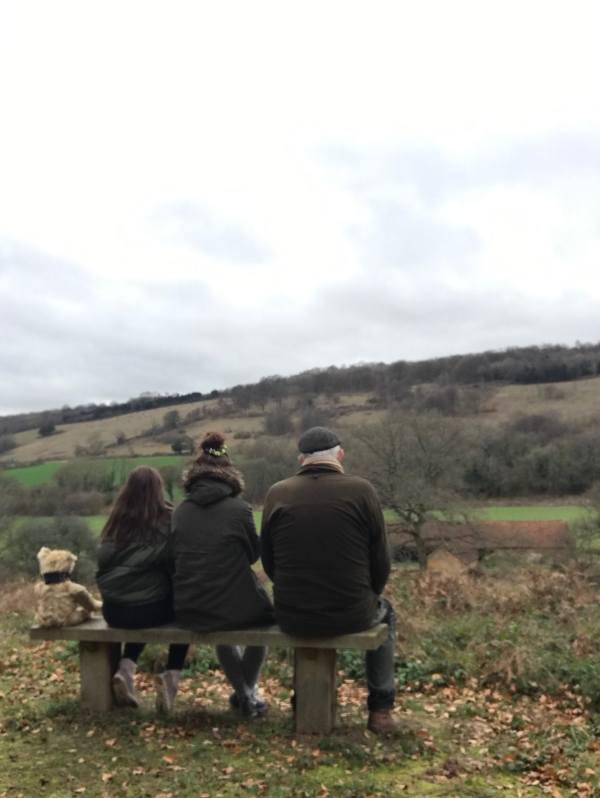 New Years Day 2019
2020
2021
2022
Lighting a Candle for Diddley.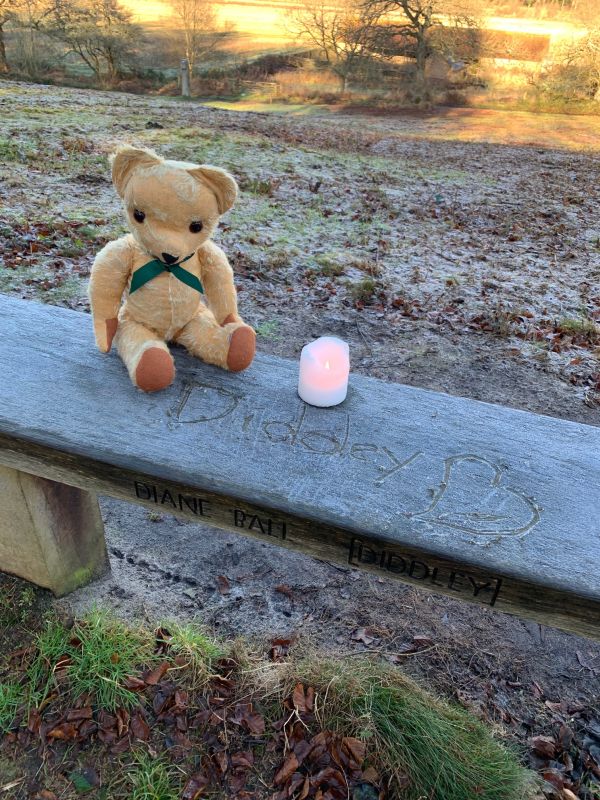 ---