Walking from St George's.
Walking from St George's.
Pt 2 of a trilogy.
For over four months we travelled twice a week to St George's Hospital in Tooting. 32 times maybe. Many incorporated the previous walk to or from Morden Hall Park. Tuesdays always start at Al-Anon in Islington and then the Northern line from the Angel to Tooting Broadway. On just one occasion Bobby bought a ticket for an evening Concert by Candlelight in St Martins In the Fields .
On that afternoon, he decided to walk back from St Georges along Tooting High Street northwards towards central London for aerobic exercises. Knowing that he was following the line of the Northern line below the street and could declare when he got tired and get the tube into Charing Cross for the concert.
Walking north, passing Tooting Broadway station. Past shops from all over the world.
On and on, past Tooting Bec station. Would he get to Balham? Well, not quite…
Within sight of the station, he was suddenly overwhelmed by tiredness and hunger. But there, like an oasis was the "Parade Fish Bar". Sadly out of bounds to Bobby in his desire to get thinner. Until an outbreak of common sense and medical need overcame his desire and his legs took him in, even if his mind was in turmoil! Giant battered sausage and chips. Fizzy drink was like elixir. He could always eat melon tomorrow.
Revived, we continued walking and he came shortly to Du Cane Court. The blue plaque above isn't on the wall – but could have been, if you believe legend. A legend sufficiently believable to inspire a television programme and an entry in Wikipedia.
Basically Art Deco, built in 1937. The biggest set of privately owned flats in one building in Europe. Legend has it that it escaped bombing as it was earmarked to be the German HQ in London when they invaded this country.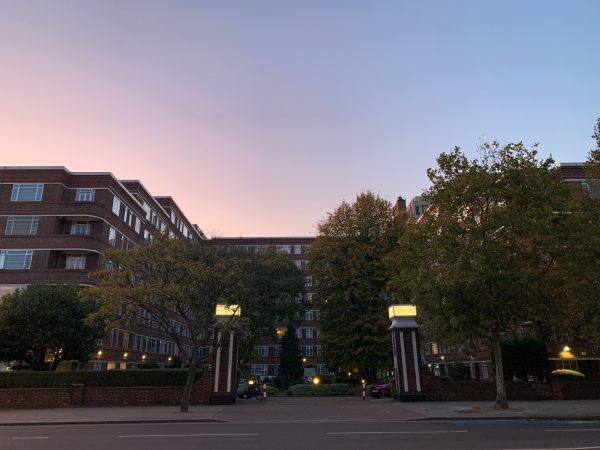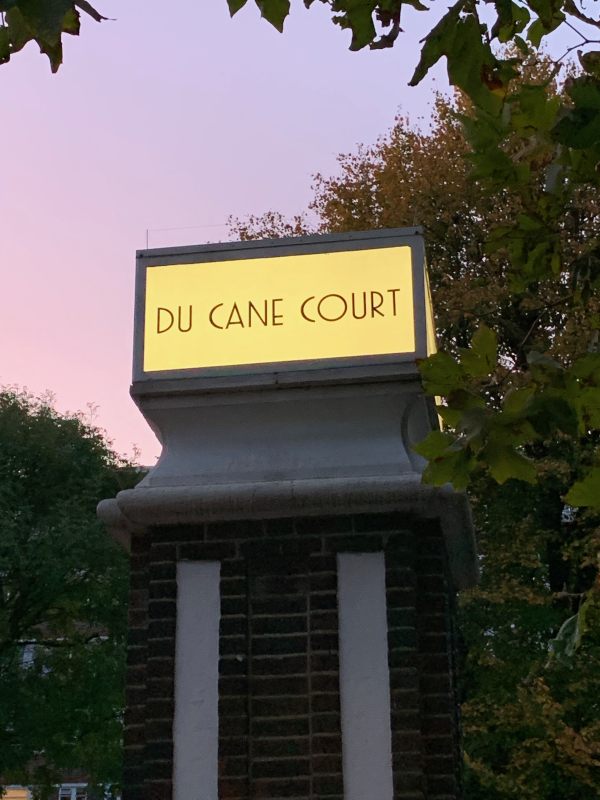 That legend is stretched a bit when you come close by to the magnificent St Mary and St John the Divine and see the plaque on their wall. The Luftwaffe was either incredibly accurate or lucky. Something the church was not.
On and on we carried on walking. Past Balham station and declared at Clapham South station to get the train to Charing Cross. Tired, we breathed a sigh of relief to have a rest. Casually glancing at the posters opposite in the carriage. As you do. The classic underground map. An advert for the University of West London. Either side of them were two posters that made you think.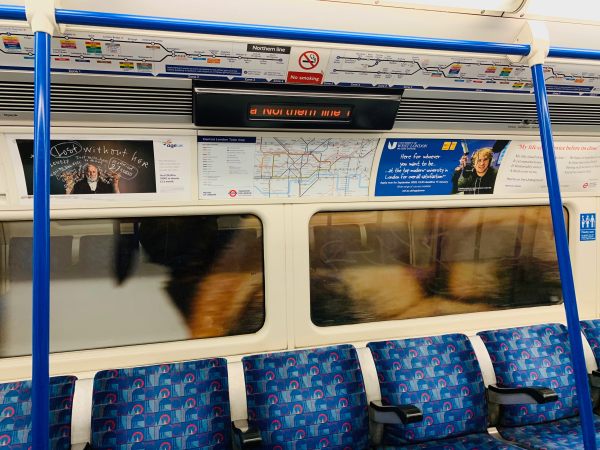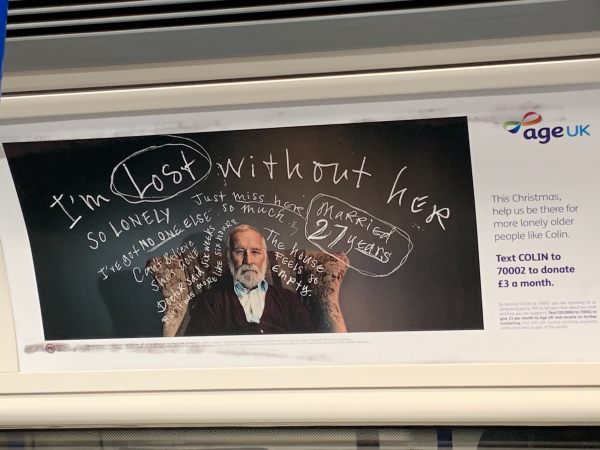 Lighting a Candle to Diddley
at the church of St Mary and St John the Divine in Balham.
The church in Balham was locked during the week so we went back for their carol service by candlelight. Only candles. Hundreds of them, apart from a Christmas tree with artificial light.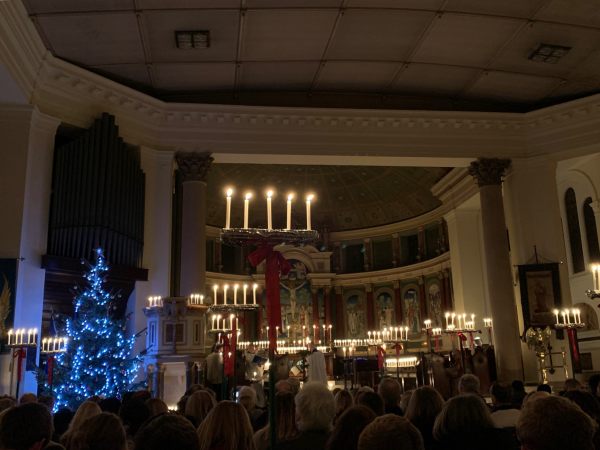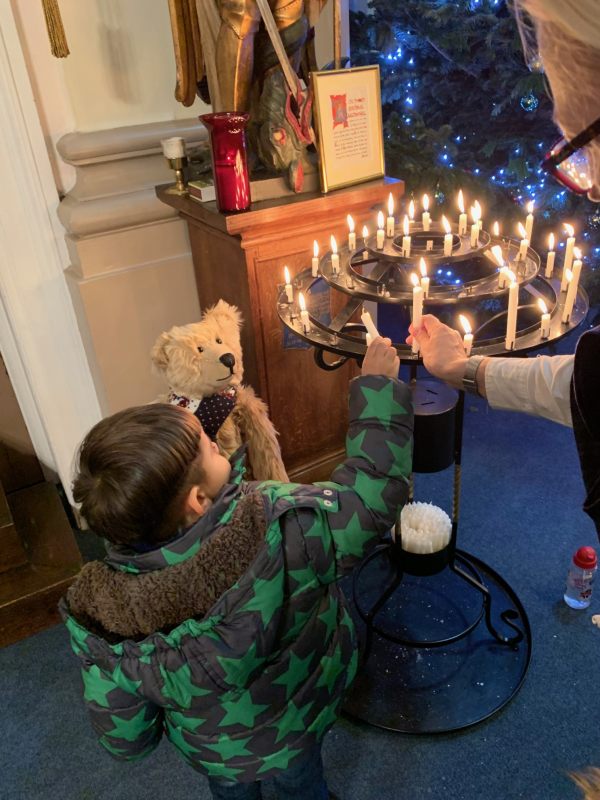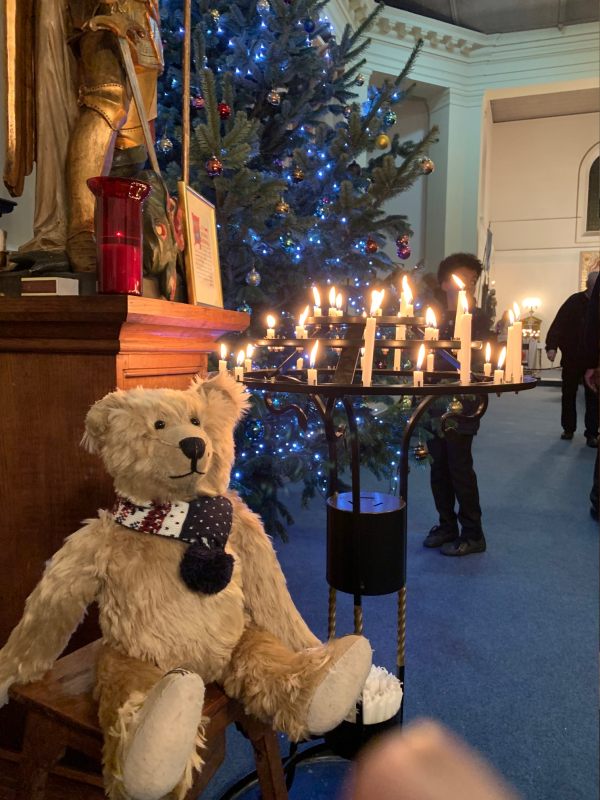 – – – – – – – – – – –
---