Welsh Walks: Walk Around Strumble Head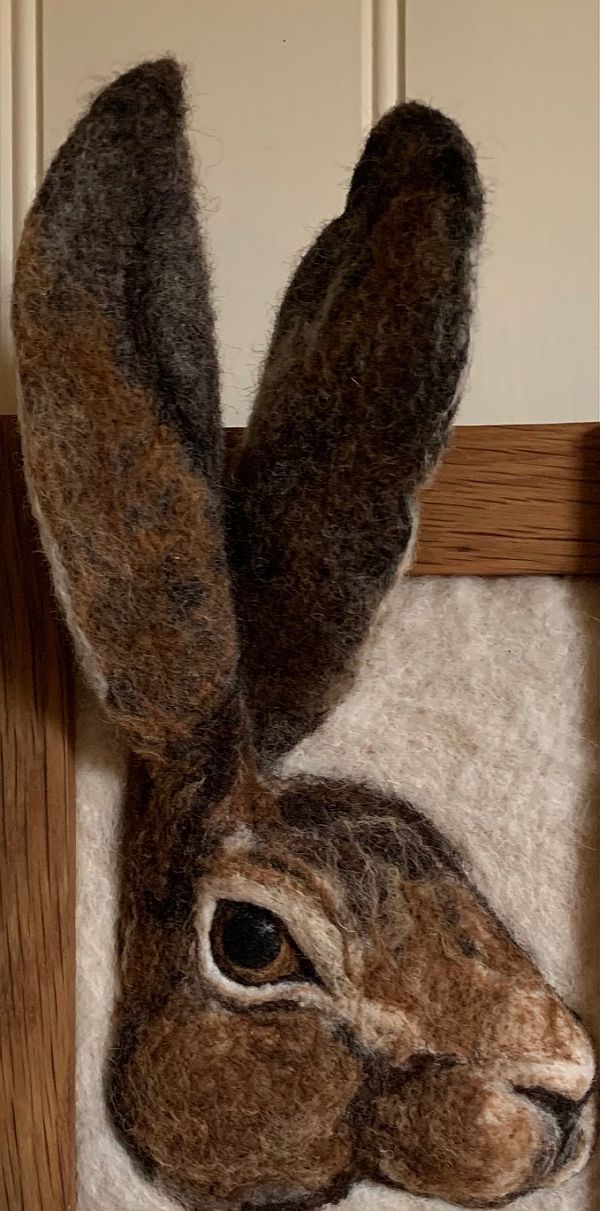 Bertie: "Wake up, Hefyn! we are going back to Wales. I am on holiday with Bobby and the other bears. You are narrator. Over to you mate."
Hefyn: "Aahhh, boyo. I have been waiting for this! You did that fantastic walk round Strumble Head last October and now we can share it with our readers. If you haven't been to Pembrokeshire, make sure you do before you snuff it. It's glorious. Has the best beaches in the world. The most wonderful islands and wildlife. It might rain now and again, but that's why it is so beautiful. Next week we will tell you all about where Bobby and the bears are staying. But for now, here is one of the best walks in Wales and, therefore, the world."
Cael diwrnod
hybrid
(have a lovely day)
A Welsh Walk around Strumble Head
This walk is glorious. Even the car parking space is extra special. Being directly opposite the memorial to the Welsh poet Dewi Emrys. The words on the memorial translated are:
"And these are the thoughts that come to you when you sit above Pwll Deri."

The lane leads to the Youth Hostel, with reputedly the finest view of any hostel in Britain.
The walk starts at the coast path sign at the entrance to the hostel. It's then coast path with the sea on the left all the way to Strumble Head.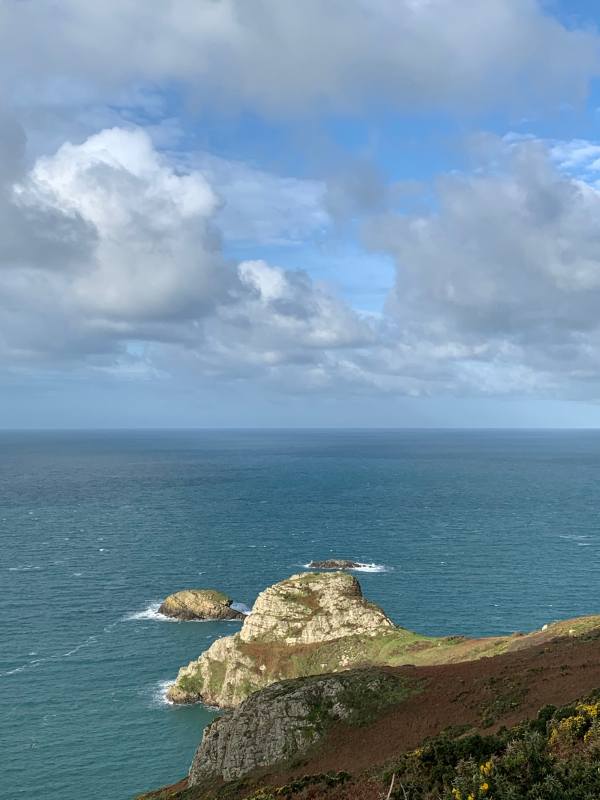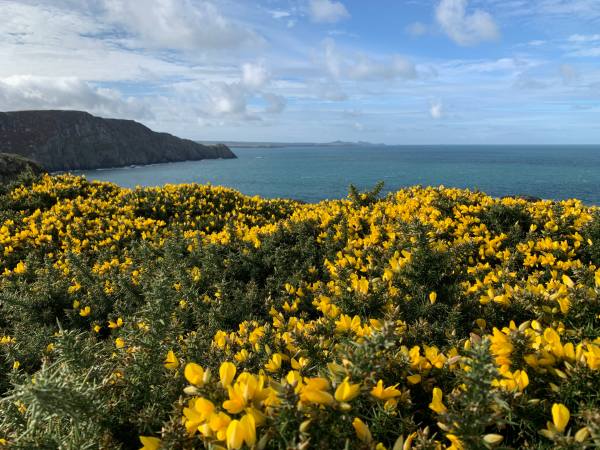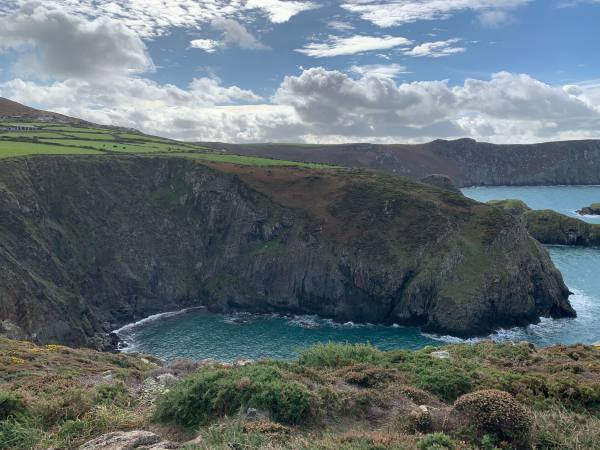 Watch the light phases. They tell mariners which lighthouse they are seeing the light from: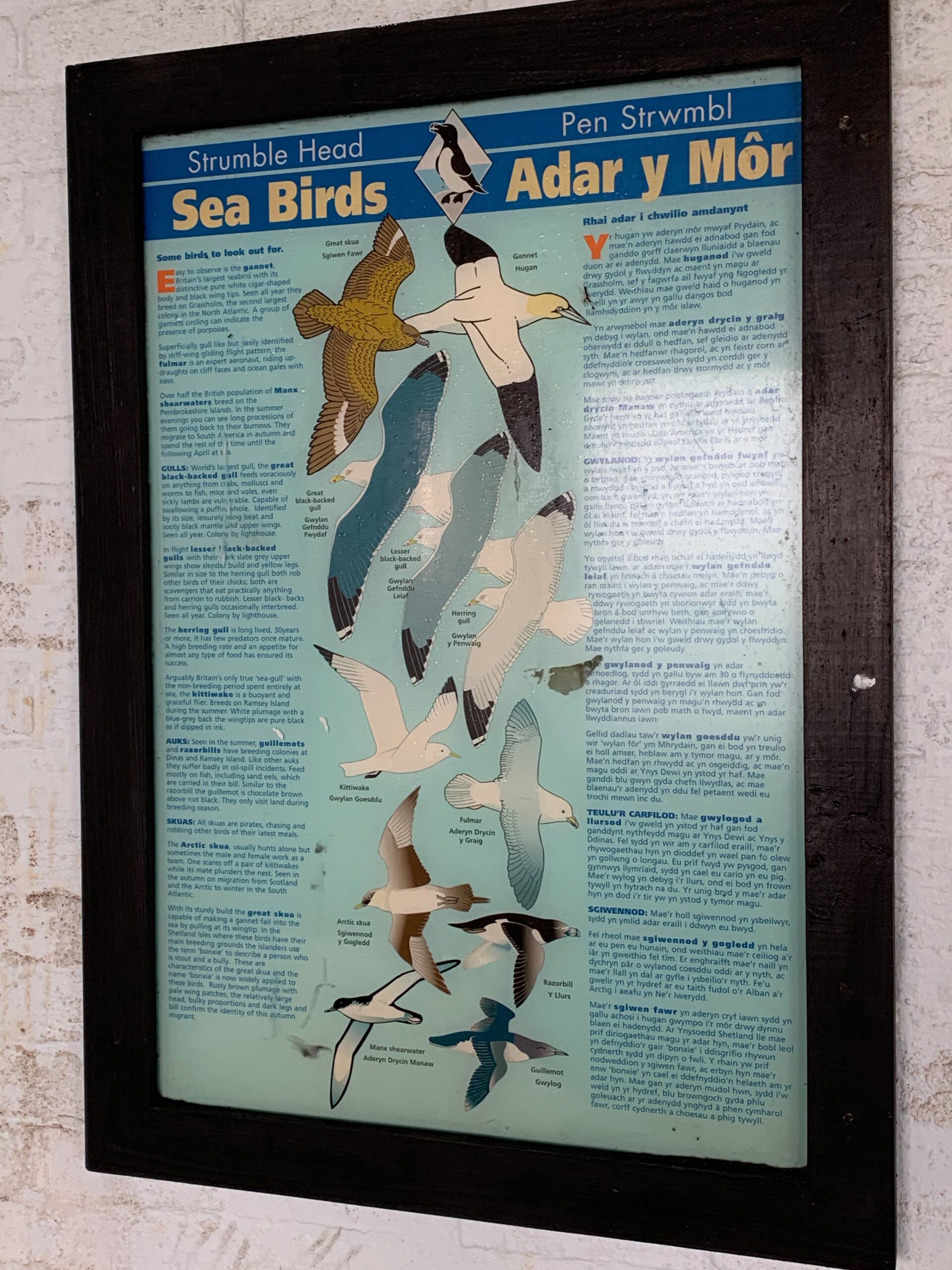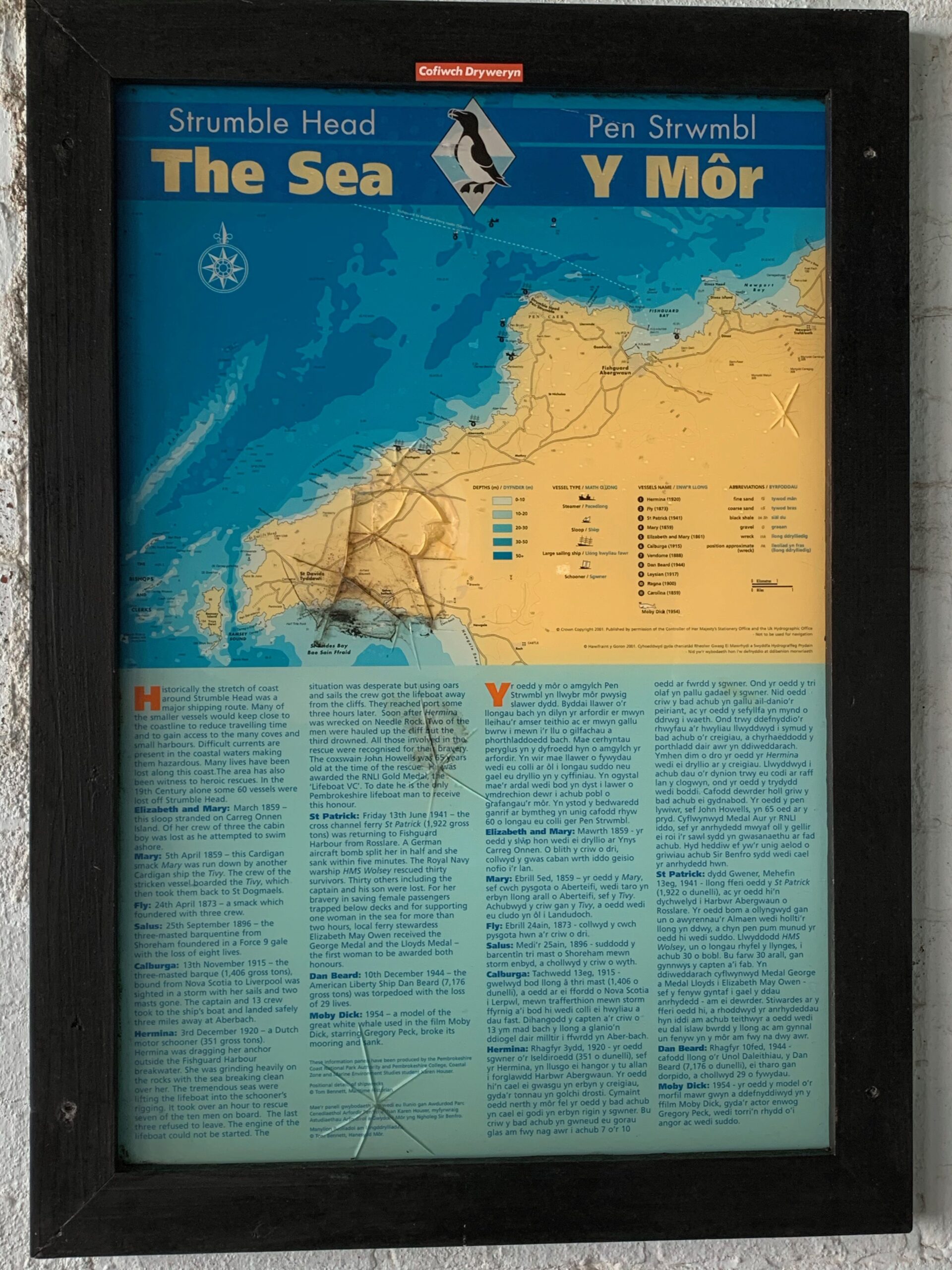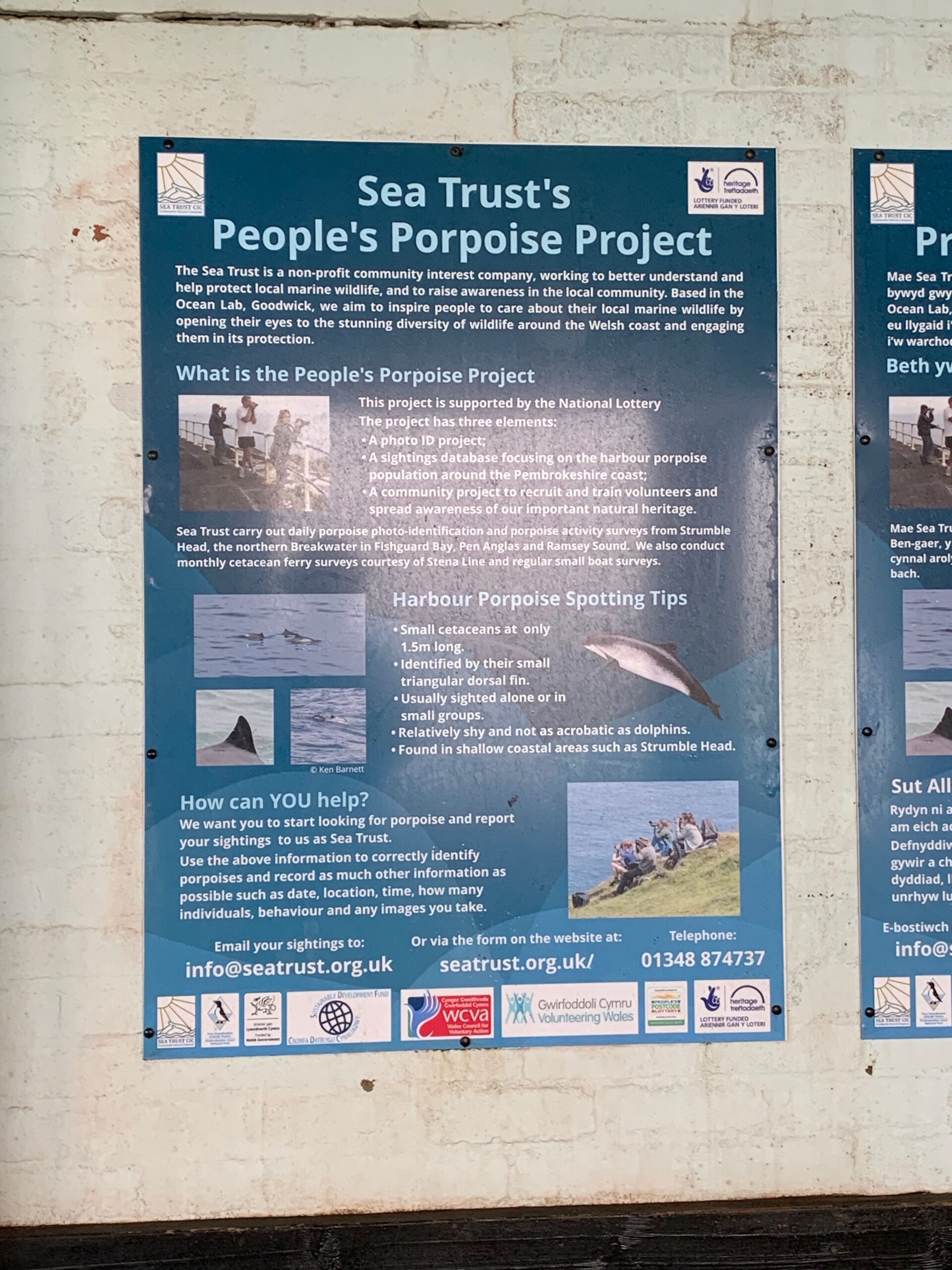 On top of Garn Fawr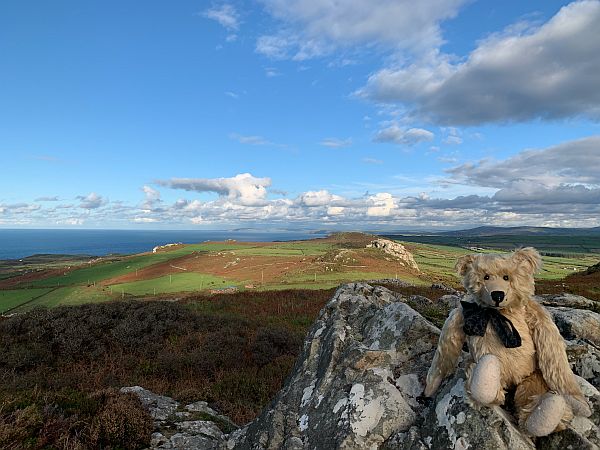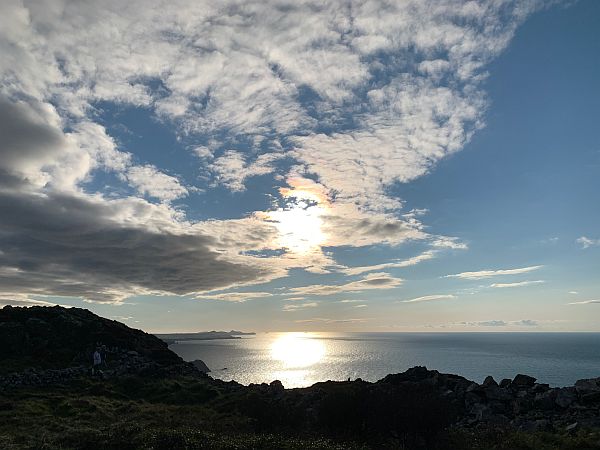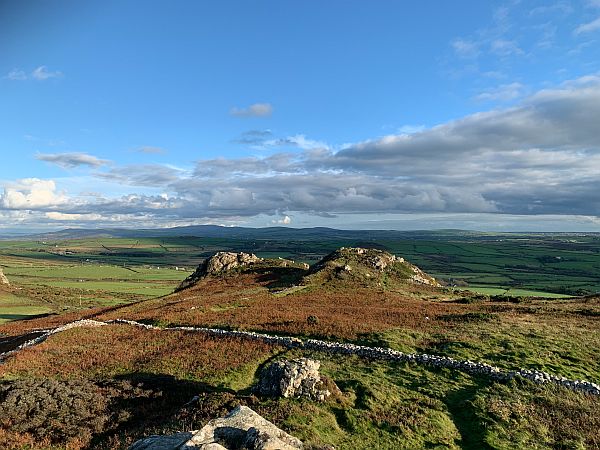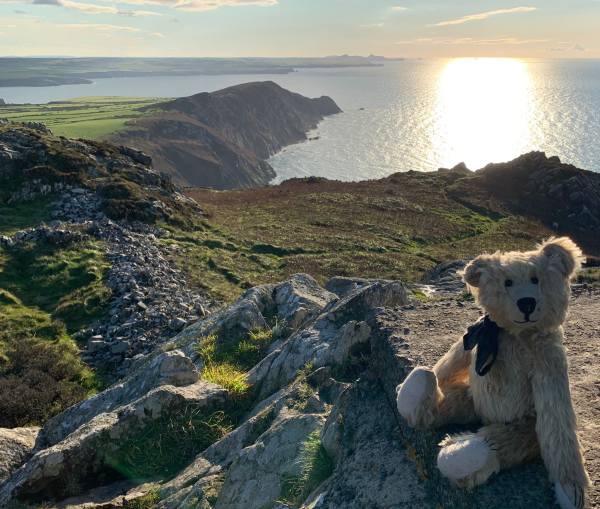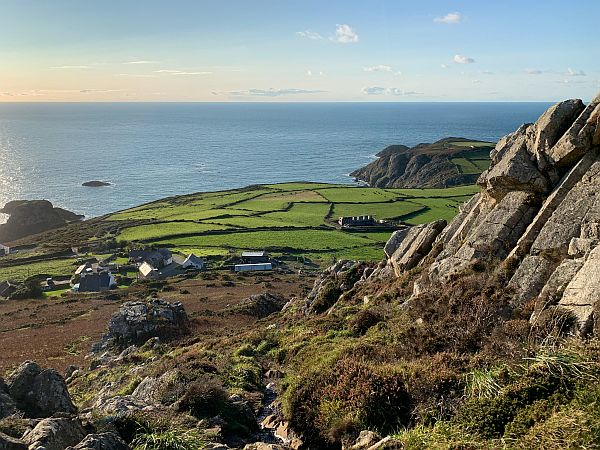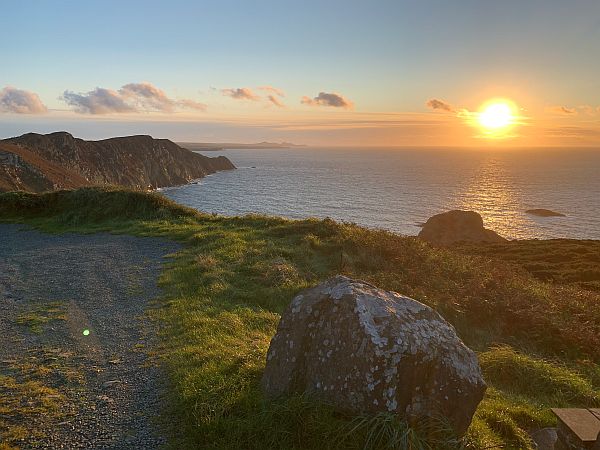 A panorama from Garn Fawr:
And back to the car. We really liked the following description of virtually the same walk without the Youth Hostel, but parking at Strumble head. Beautiful photography.
www.andrewswalks.co.uk/strumble-head.html
Lighting a Candle for Diddley
———
---