The Greatest Day
It was the Greatest Day for Sutton United. A small football club from Surrey had beaten the odds and the big boys to become a Football League club. Founded 123 years ago, the vast majority of its football life has been as an amateur team. Only in recent years, as amateur status declined, did it become part time professional. In 1965 Sutton became a Greater London Borough and the club is now know as a South London team.
There have been many successes over the years, particularly in becoming Cup Giant Killers. But destined to remain a non-league team. The National League is the highest division in non-league football and has a number of former league clubs that are desperate to get back to the Football League. Torquay, Hartlepool, Notts County, Wrexham, Stockport and so on. Big stadiums and big ambitions.
This last season was played behind locked doors. No fans until last Sunday. The last month a tussle between three clubs to get that one automatic promotion to the Football League. The lead changed between all three. The nerves were jangling for the fans, particularly Bobby and his GAD. Watching on livestream and listening on audio stream radio it seems to have been centre stage in our thoughts for months. But last Sunday (23 May 2021), Sutton knew that if they beat Hartlepool United they would achieve the impossible dream.
Getting to Sutton an hour and a half early was gaddish in the extreme. Will they? Won't they? What if? Best friend David and son Andrew were there. I couldn't stand it and stayed at home. He did take me there on Friday to soak up the atmosphere. Just 1,100 and all Sutton fans were allowed in under Covid rules. The players seemed happy and relaxed and they won 3:0 and social media went nuts.
THEY DID IT. Bobby's Dad first took him to Gander Green Lane, home of Sutton United for over 100 years, in 1954. In nearly seventy years since he had many years watching his other favourite team. Fulham. There was a period as a young Dad when he completely lost interest in football. But later life, particularly in retirement, has seen a return to his first and home club. One he lived just ten minutes away from.
On television someone asked Matt Gray the manager about the problems that lay ahead. His reply mirrors our own strap-line. which is, of course…
Yesterday is history, Tomorrow a mystery. Live for today.
The Gallery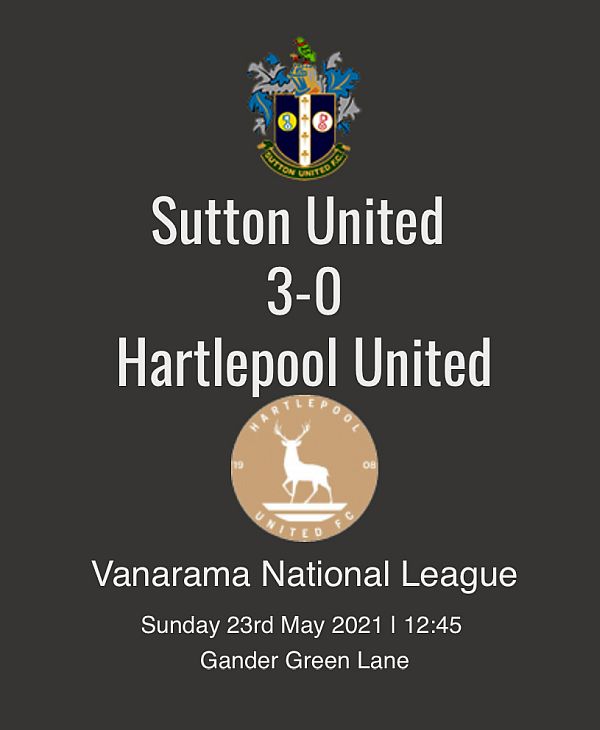 Lighting a Candle for Diddley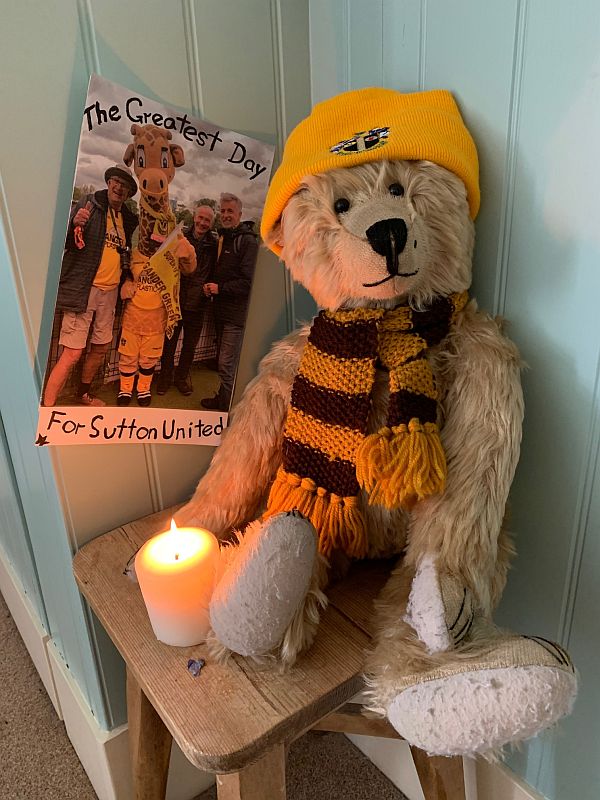 ---