A Heatwave in Worthing.
A Heatwave in Worthing.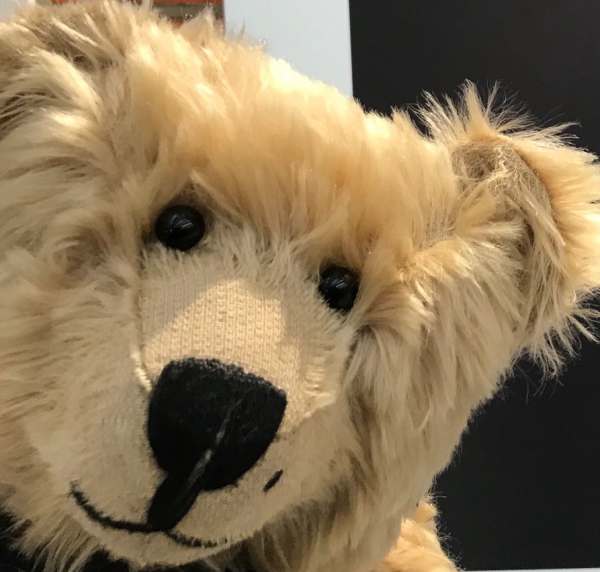 Bertie: "You must be bleeding joking, Bobby. 'We' are going to the seaside in a heatwave? You can count me out. It's nice and cool here in Laurel Cottage. It's supposed to be even hotter tomorrow and I am definitely staying put."
Bobby: "Look, Bertie, it's the only day I can see Jasmine before we head for Wales on holiday. It's only the morning, but if you don't want to come suits me!"
And so, off he drove. Totally nuts. As I am here on my own, I can look at those pictures of Tommy and Cherrie's wedding where I was a VIB (Very Important Bear). Even had my own place at the reception and my own card with my name on it.
Down at the coast the day was very different to what we had expected. There was a heavenly breeze and view to match. Jasmine and Little Jay were all ready for a treat and off they went to the Black Cat café in Worthing for a full breakfast. Really nice and recommended. Forgot to take pictures, so the ones you see are from a winter visit.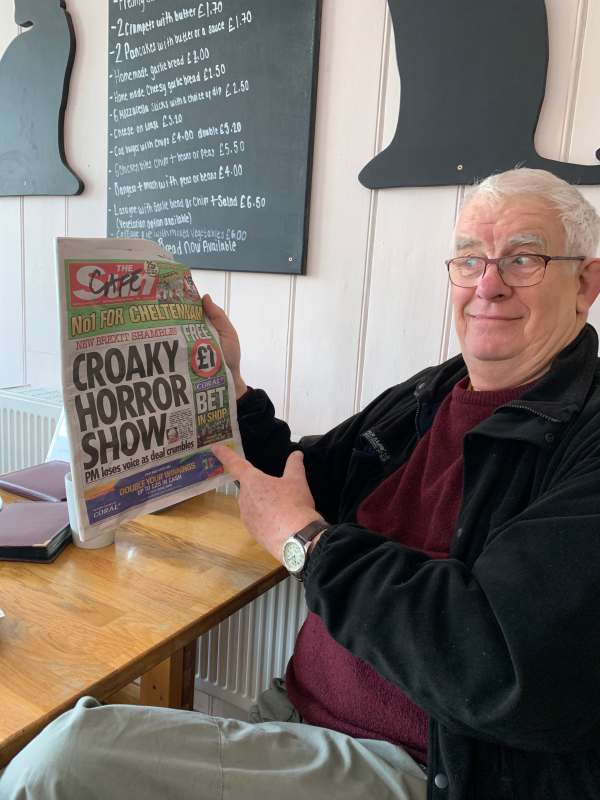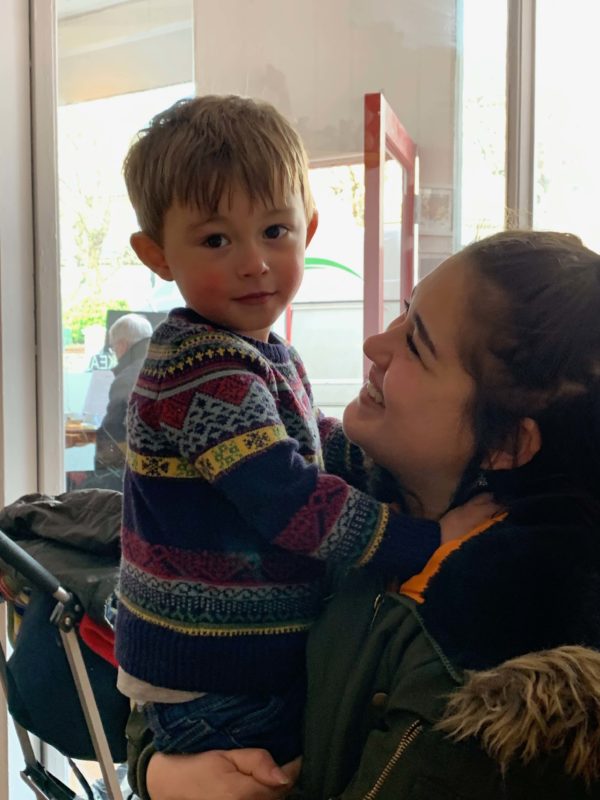 Onto the seafront, where a large big wheel has just appeared. Large being enormous. "Forget it, Bobby. I am NOT going on that!" said Jasmine. So they will save that until Big Jay is available!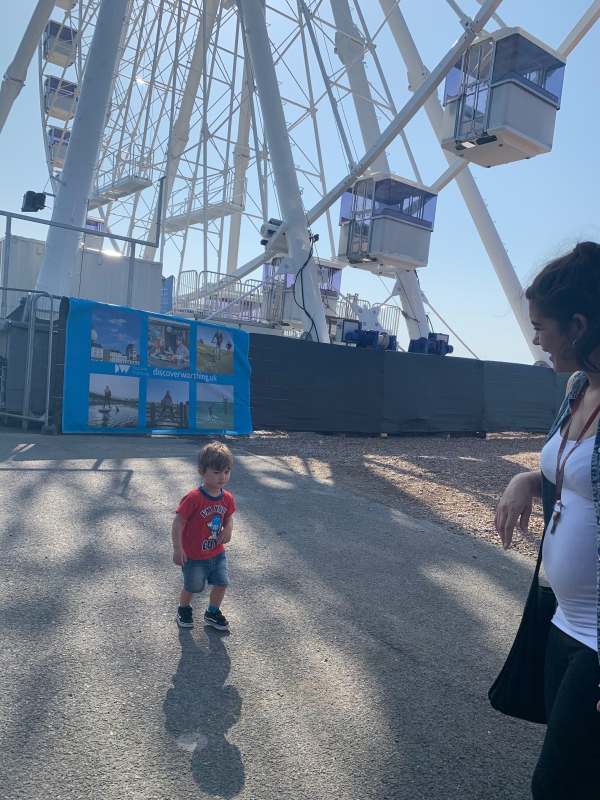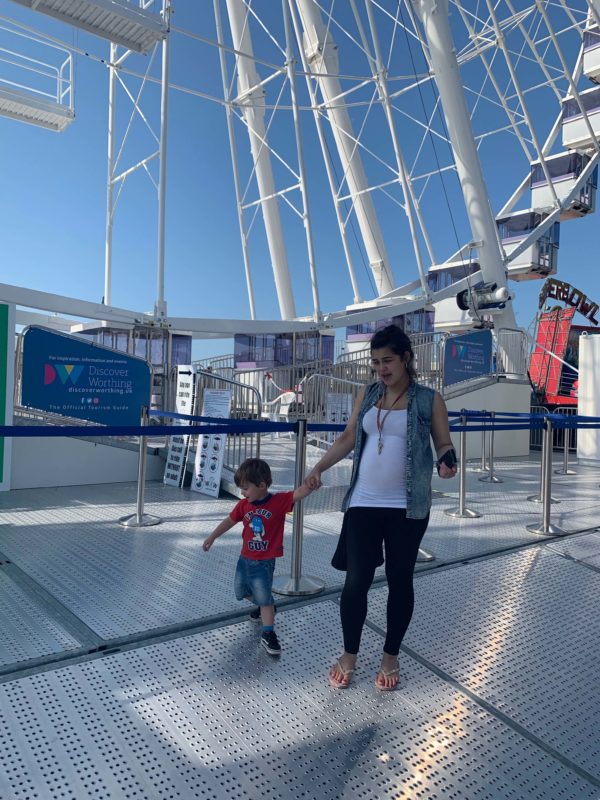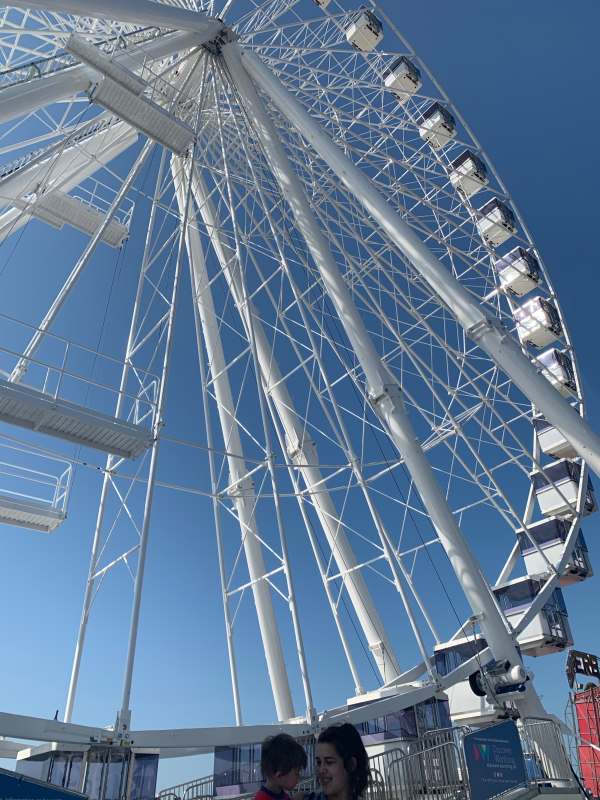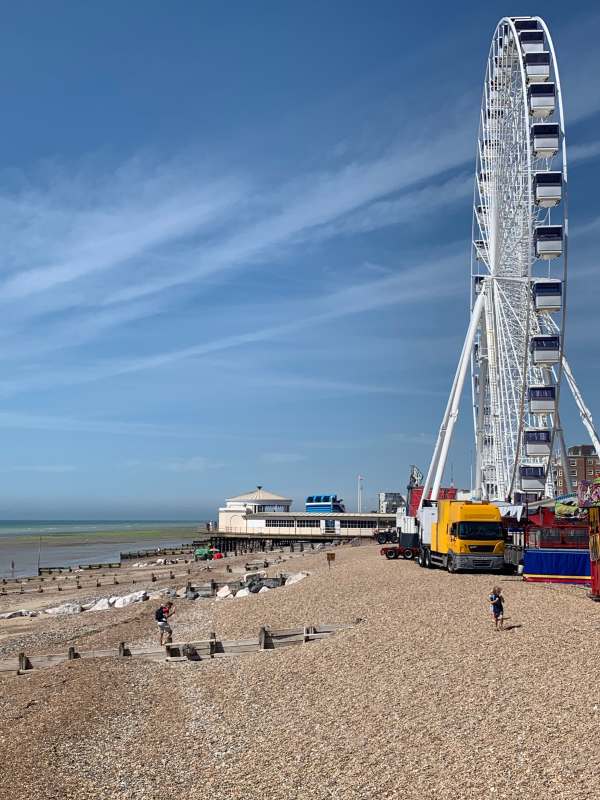 On they strolled to the pier. A very nice pier at Worthing. The breeze just warm enough not to be chilly. Where inland everybody was sweltering. Looking west, the colours were out of this world. Did it remind Bobby of impressionism? Maybe a Turner painting? It's at times like that he wishes he could ask Diddley, who knew all about art.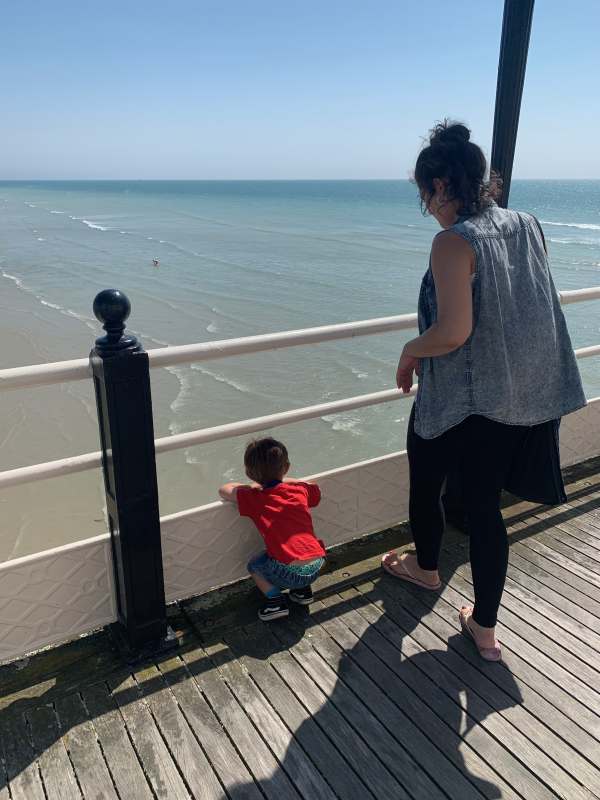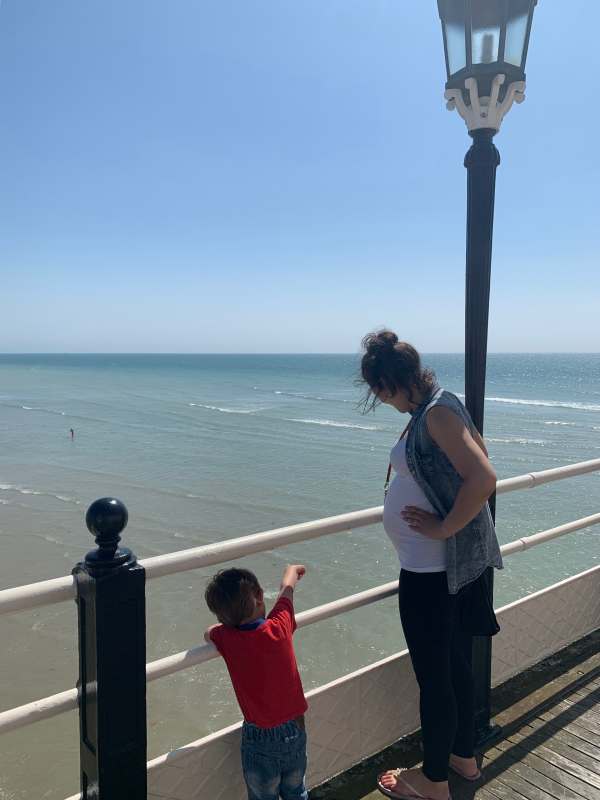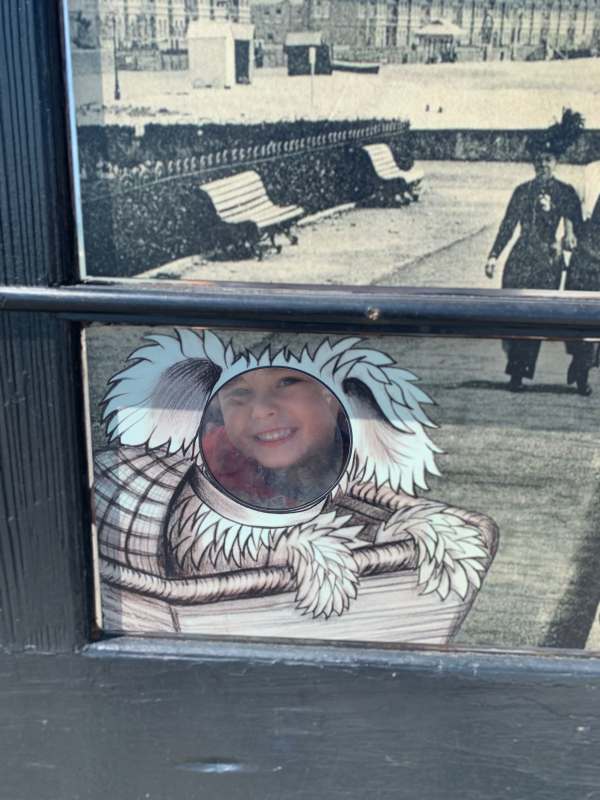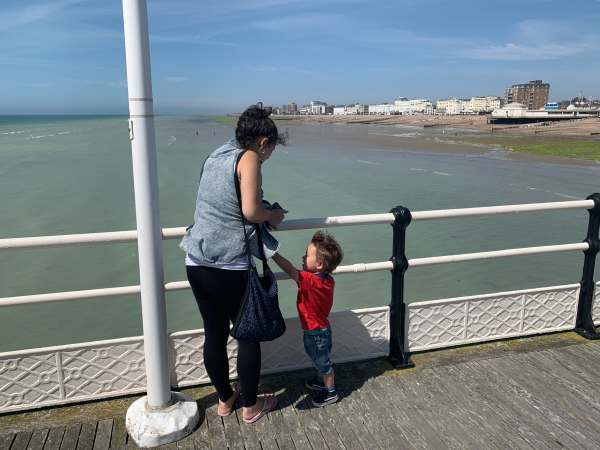 "How about a paddle?" asked Jasmine. "Not me!" said Bobby, but walked down to the beach to watch. Didn't take long for him to join in and realise how warm the Worthing water was. Jay wasted no time in jumping in. Falling over in his clothes. Laughing and screaming with delight. Just like his mother did one day in 2008.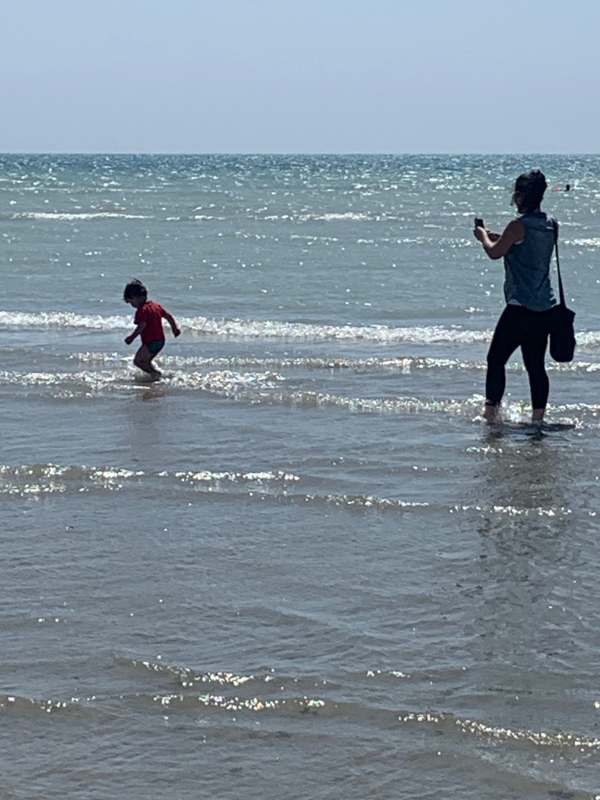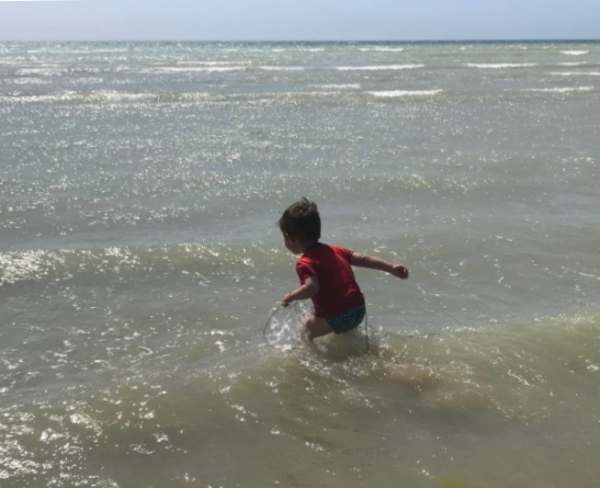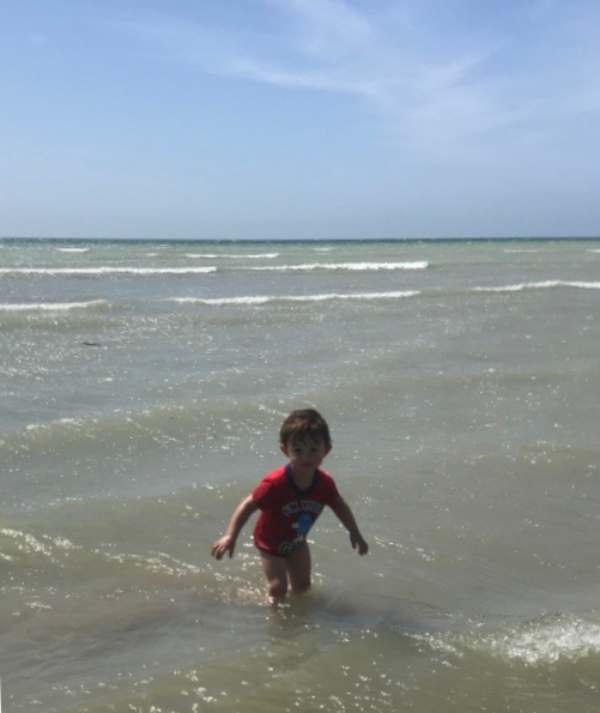 2008
When she did the same at Camber Sands, when out with Bobby supposedly working for the Highways Agency. And came home in a poncho as a result.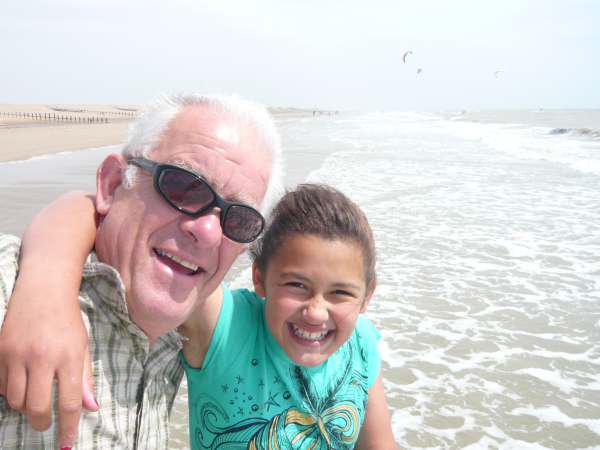 And then it was time to go home.
Back at Laurel Cottage, we looked at the pictures of me.
Bertie: "How was it, Bobby?"
Bobby: "Heavenly, Bertie. Make sure you come next time!"
Lighting a Candle for Diddley
Talking of Tommy reminds us of a party at his house. Diddley … you were incorrigible! The T-shirt refers to a Jarvis Cocker record.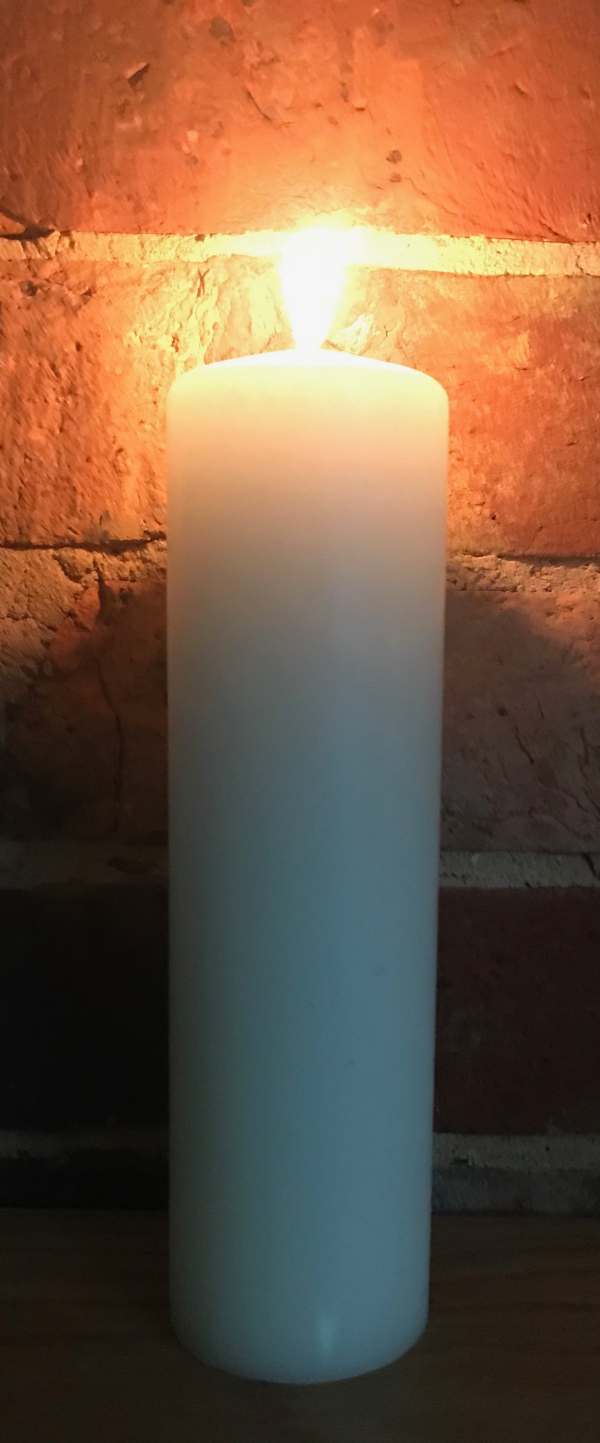 – – – – –
---