A Morning with the National Trust Volunteers.
A Morning with the National Trust Volunteers.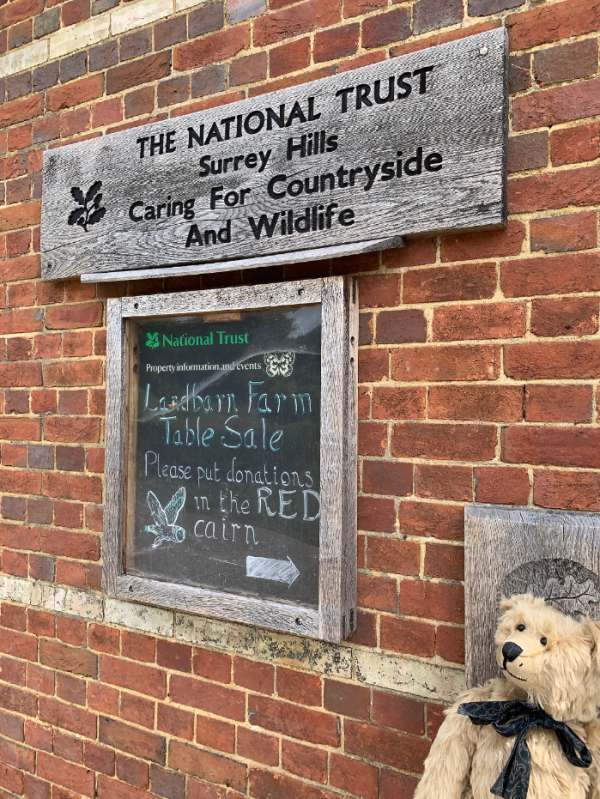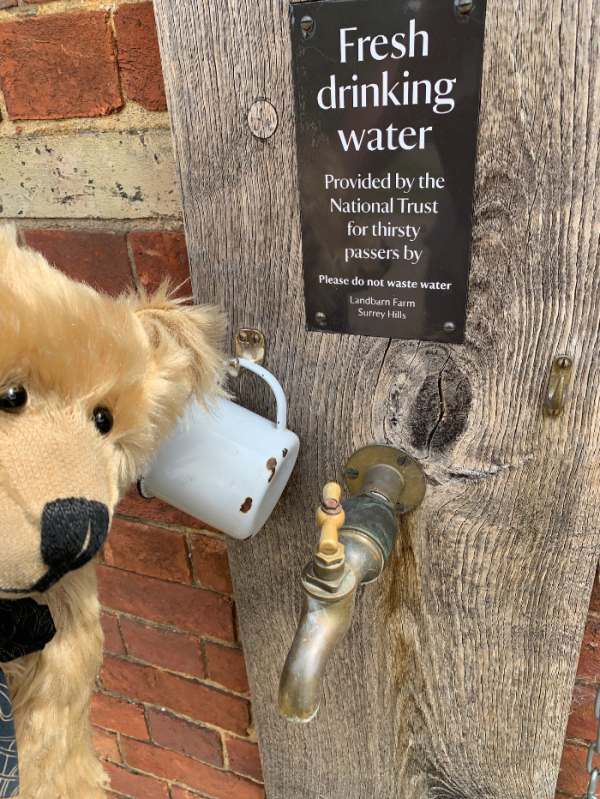 Bobby: "What are we doing today, Amanda?"
Amanda: "If you shut up talking, Bob, and listened – you would know!"
Roger: "Yes Bob. Shut up and listen."
Bertie: "I thought it was only me!"
Amanda: (sighing). "We are tidying up the Ranmore car park for our visitors. Strimming the picnic areas. Cleaning the signs. Filling in pot holes. And, a little bit of … HIMALAYAN BALSAM to attack."
The National Trust volunteers have all been at it for years. They know what tools are needed. But Amanda reminds them anyway. A trailer of road shavings too, to fill the pot holes. And off we went. Ranmore car park is high on Denbies Hillside set in woodland. The sun shone and it's a lovely place. The volunteers split into groups for each task. Bobby is banned from power tools due to his accident prone nature. This inevitably means working with the ladies. That suits him fine.
www.nationaltrust.org.uk/denbies-hillside.
Himalayan Balsam is a pain in the neck. Introduced in 1839 as a splendid ornamental plant, Bobby remembers quite liking it growing on the river bank. Attractive flowers. Nice smell. Lovely. An "Impatiens" species, presumably related to Busy Lizzies, the name means "impatient" in its method of seed dispersal. Basically invasive and having a detrimental affect on all other plants where it grows and dominates. Many organisations like the National Trust have balsam bashing sessions to try to control it. It pulls up very easily, but this needs to be done before the seeds appear.
By lunchtime the stinging nettles had won and Bobby's invite to meet friends at Mayfield Lavender Farm that afternoon seemed very attractive.
This was high summer volunteering. We work every Thursday throughout the year. In all weathers. All sorts of jobs, from skilful hedge laying to cleaning cow troughs. It's a wonderful thing to belong to. Even in the rain. True kindred spirits and plenty of good hearted banter. Some of our stalwarts were on holiday on this day and will be featured next time.
Come the winter, we will do another story of winter volunteering. Also one featuring the carpenters and the important work they do for the Trust.
Lighting a Candle for Diddley.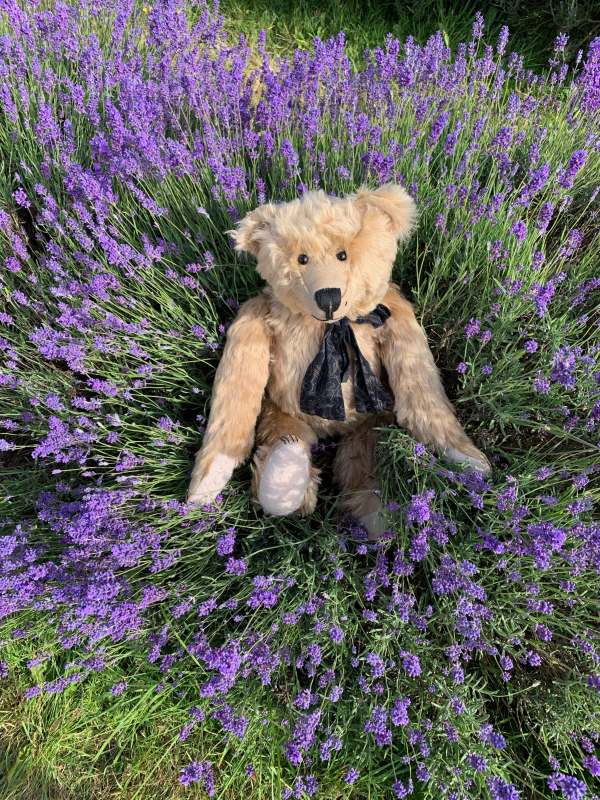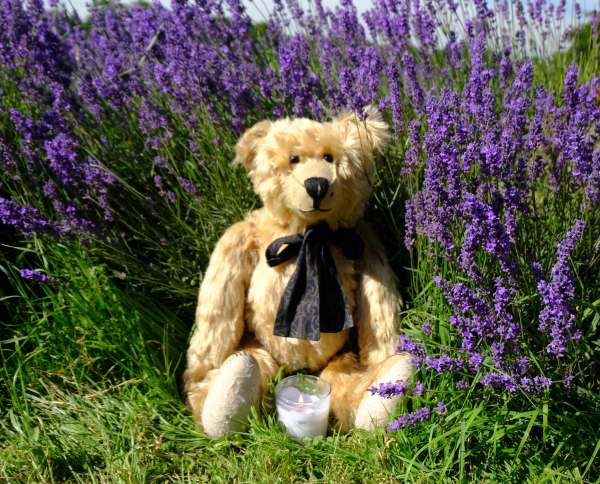 – – – – – – – – –
---