A Letter from Skokholm
Bertie: "Stop it Bobby! It's going to your bleedin' 'ead!"
Bobby: "I know, Bertie and I don't care. I miss the islands so much that this is a little compensation for not going this year. Being remembered in a Lighthouse on Dream Island is enough for me . Don't forget we were booked on the Island two weeks ago. Last week we would have had an extra few days with Rosemary in Solva."
Bertie: "I liked it spending all those weeks with Rosemary when you were ill. Peaceful. I learned to speak Welsh."
Bobby: "Anyway, Bertie. This is your story. You asked Richard to tell you more about pufflings and he has written a special letter to you. Here it is:"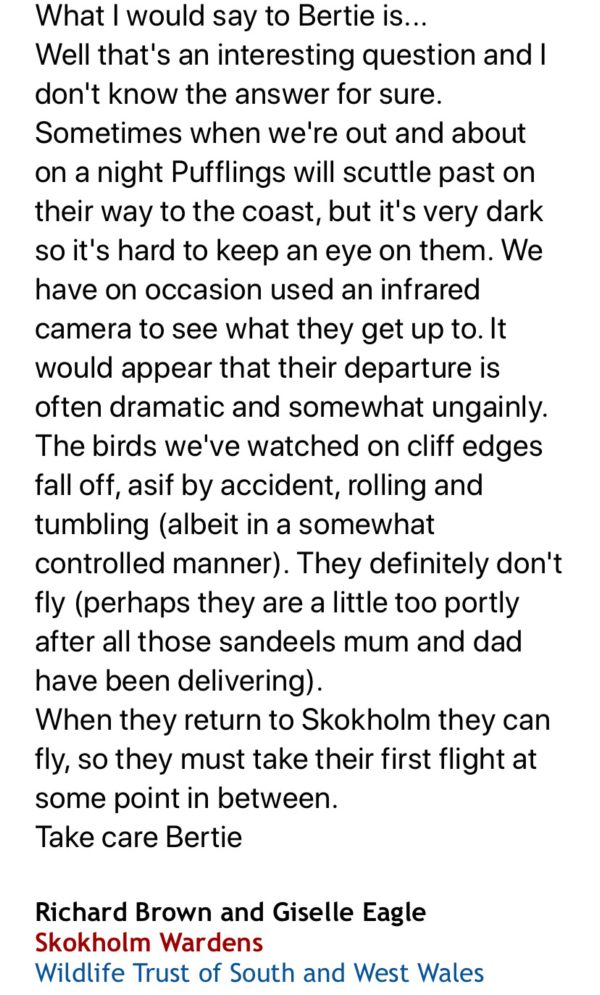 We thought our readers might like some photos of pufflings. These were pinched from the Farne Islands website. Diddley and Bobby went there one day a few years ago. Wonderful place.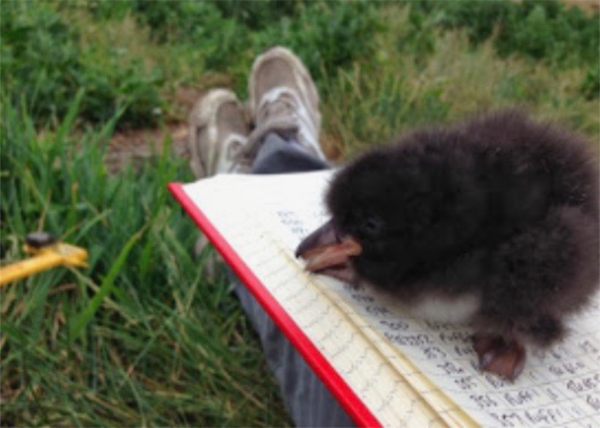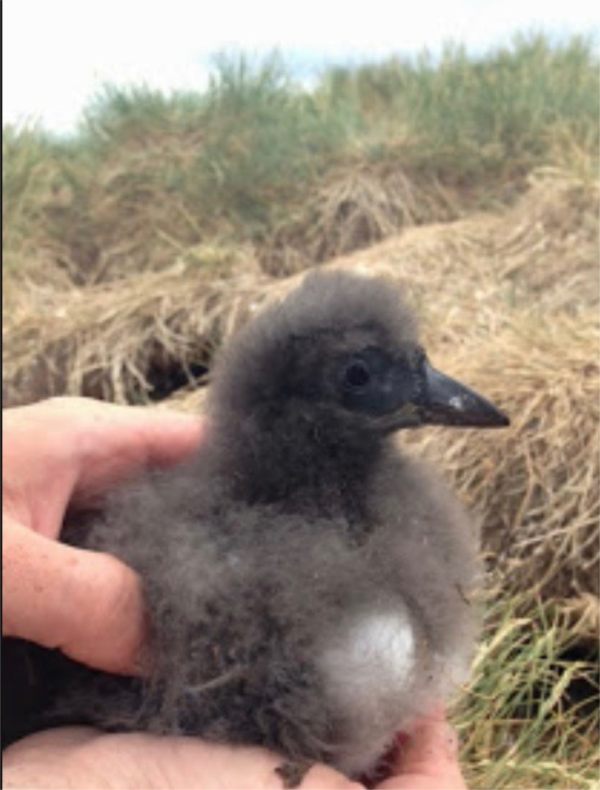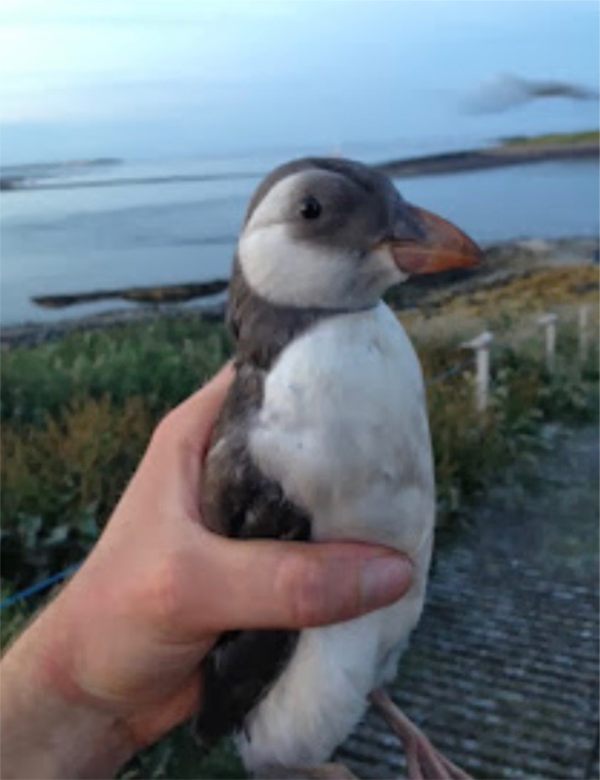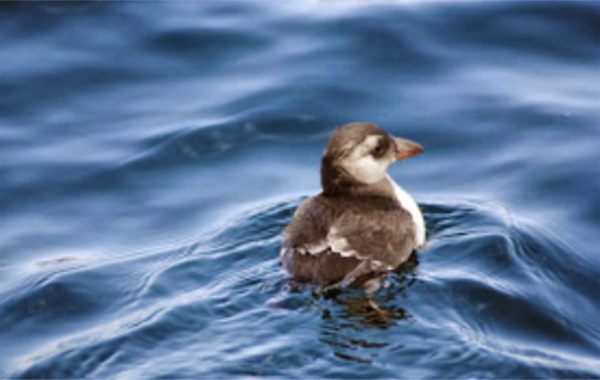 And so to sea. To learn how to fly and catch fish underwater. Returning to whence they came three or four years later.
Bertie: "You mentioned Razorbills in 'Puffins'. Would you like to tell us a bit more?"
Razorbills.
This year there were over 3,500 Razorbills on Skokholm. They nest on cliff ledges in small groups. They appear bigger, stronger and more aristocratic than Puffins. Their markings remind me of a city gent in a pinstripe suit. They have a strange idiosyncrasy in flight. Puffins always fly very fast, with whirring wings. So do Razorbills. Apart from a strange display flight, where they launch from a high cliff and fly with their wings, hardly moving in a gliding display.
Together with Guillemots, all the Auks are accustomed to life on the oceans. One year on Skomer there was a big storm. A gale was blowing from the north. The sea was crashing in and we headed for the Garland Stone to see how far we could lean into the wind. It seemed impossible that birds would fly in this. But the gulls sailed by in their element. And then, as is by magic, two Razorbills rose from lower down the cliff. Almost hovering just above our heads, they were clearly playing in the wind. When we left the cliff edge, they disappeared. Coming back ten minutes later, up they soared again. We were convinced it was for our benefit to show how clever they are. I love Razorbills.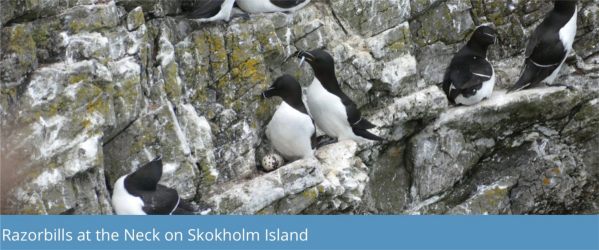 The following pictures were all taken on Skomer.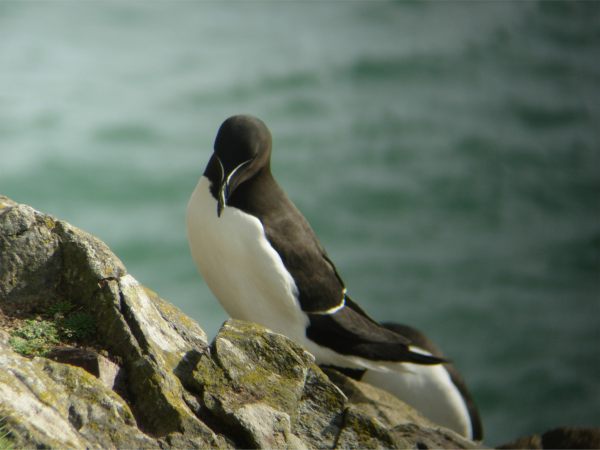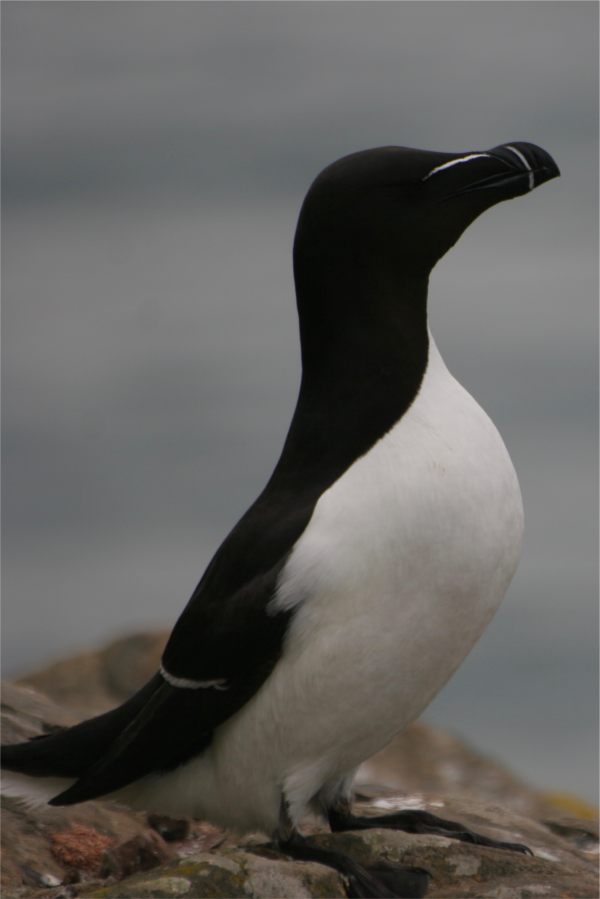 Lighting a Candle for Diddley.
– – – – – – – –
---