Believe in Tomorrow Garden, Hampton Court Flower Festival.
Believe in Tomorrow
Bertie: "Bobby, I thought you 'bleedin' 'ated' the Hampton Court Flower Show!"
Bobby: "I do!"
Bertie: "So why are we going then?"
Bobby: "You're not!"
Bertie: "Oh! Thanks."
Bobby: "Look, Bertie. I really don't like the whole concept of the 'World's Largest Flower Festival', where the flowers are out numbered by the gin and tonics. But Mike next door has been helping his family build a very special garden for the show, called Believe in Tomorrow, and I want to see it. Just that."
Bertie: "Suit yourself, but I bet you will regret not taking me!"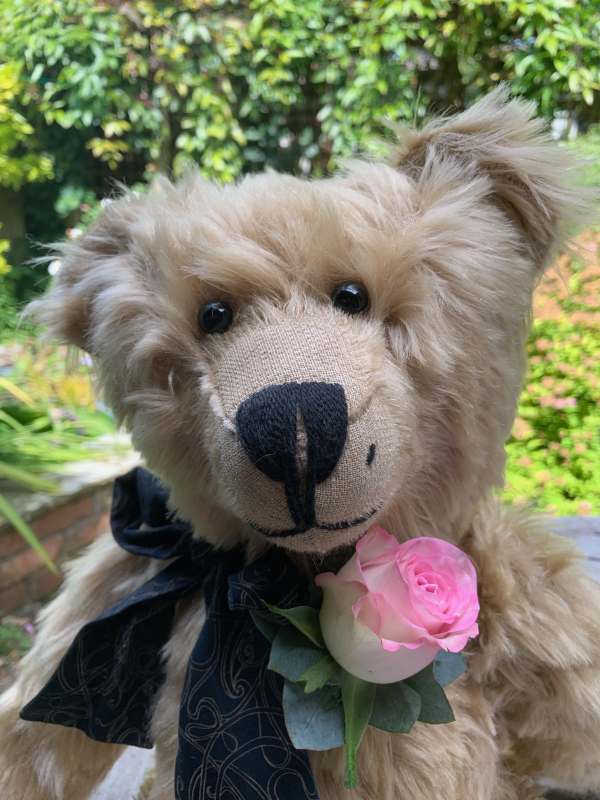 He did take me to Tommy's wedding, but then – I had my own invite! Nice buttonhole The last time he went to this show he only lasted an hour, but had taken me. The sun had shone and we spent the rest of the day on a river boat. This time the sun shone again. Back to Kingston upon Thames, on the 465 bus. And up to Hampton Court on another. Walking across the glorious gardens of the Palace brought back memories of years ago. Even that fateful day in 1969 when, as a young dad, he had taken his baby son to the gardens on a Greenline bus. The rains came. Returning home, they waited for the hourly service. And were refused entry by the driver as there was "already a push chair on the bus". The driver was later reprimanded for forcing a young family to stand in the rain for another hour. But those wonderful old buses were not accessible in the way we expect nowadays.
Hampton Court is magnificent. Its history, of course, and as a setting for the "World's Biggest Flower Show". From that point of view, it was a pleasure to be there. That quickly evaporated, as he saw the sea of Panama hats of Middle England dragging their plastic boxes for miles. Intent on emptying their bulging wallets on plants and miscellaneous junk to satisfy their retail lust. And gin and tonics.
He found the garden. Met the family and everything was worthwhile.
And they had won a Silver Gilt medal for their efforts.
Believe in Tomorrow.
The philosophy behind the garden really appealed to Bobby. As does Mike, next door's twin brother, Pat, and his delightful daughter Seonaid, the garden's designer. And later his missus. The twin brothers had helped in the construction of the wood arch. The logs coming from the National Trust local to Bobby.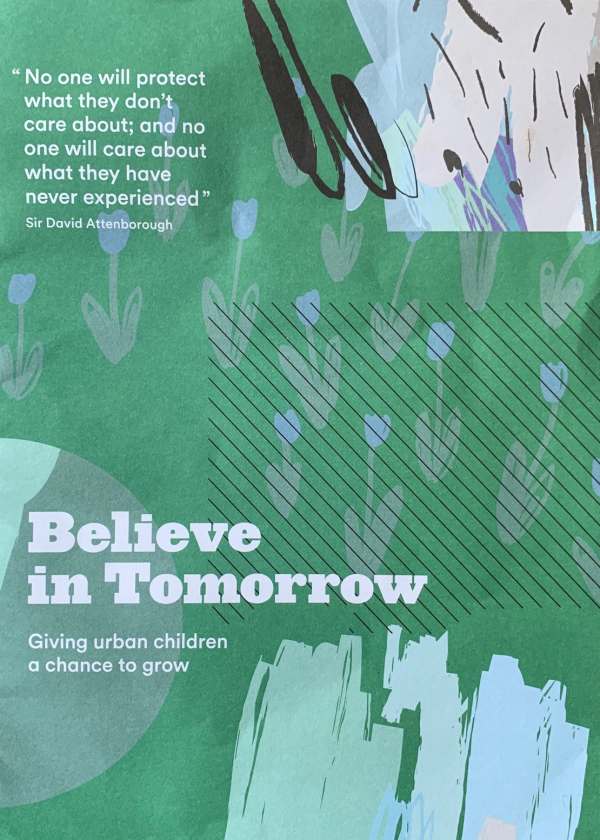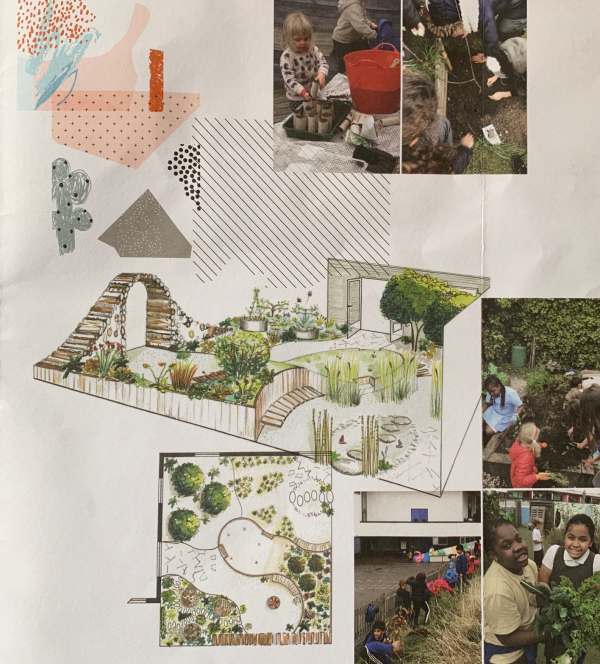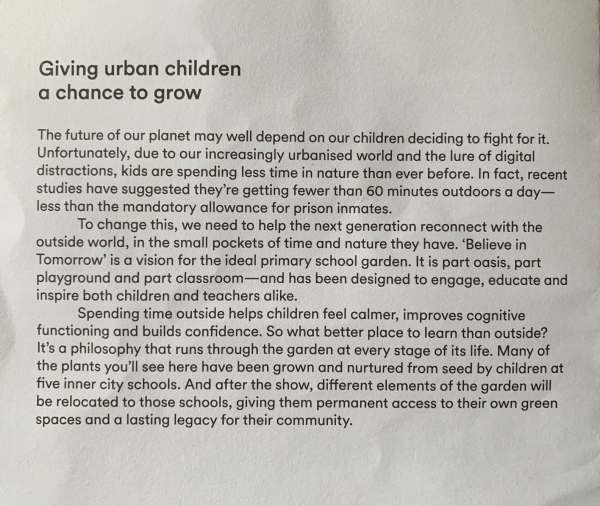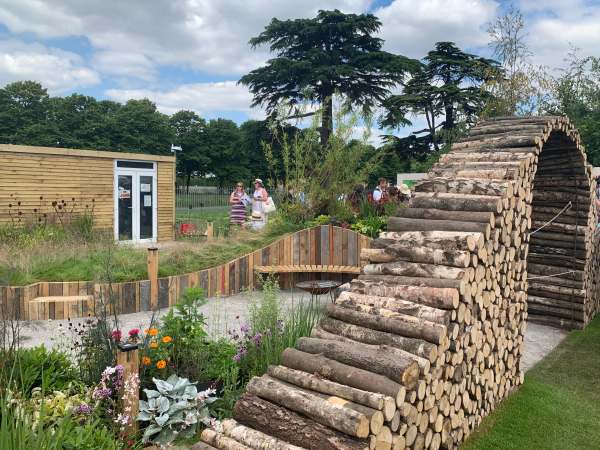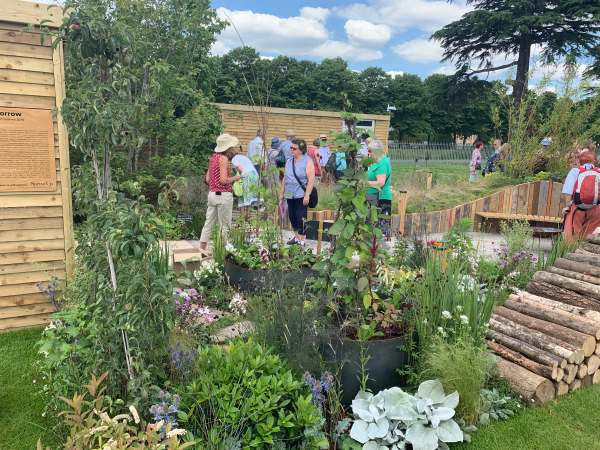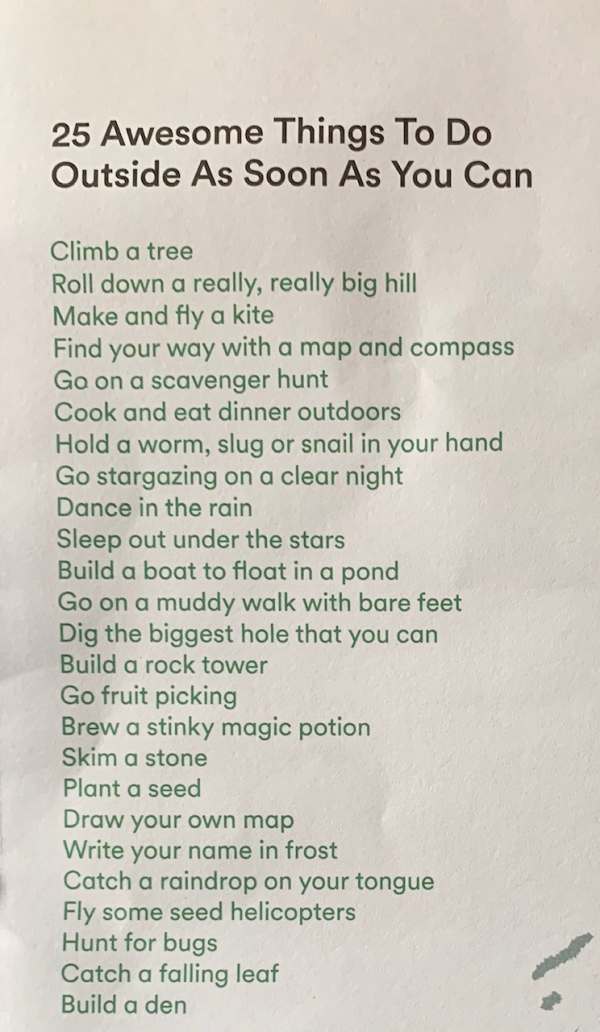 He actually told Seonaid he "bleedin' 'ated" the Flower Show and she understood. With a smile. "Why don't you just have a look around as you are here?" Well, he got to the deck chairs. Sat down. Listened to the latter day Andrews Sisters. Fell asleep.
The Andrews Sisters
Woke up to find a delightful lady sitting next to him. She shared his life story. And, most importantly, was disappointed that he hadn't brought me. They talked about mindfulness, mental health today, and the real reason (or one of them) why he "bleedin' 'ates" the Flower Festival. It is a very social event, where you are acutely aware of being on your own. How you wished that someone else was there. But not just anyone. She told him how difficult bereavement was and how proud of himself he should be for not denying himself by staying away. And that he had one big advantage. The ability to talk to complete strangers about such things as mental health. (Where, years before, such openness was frowned upon by those who should have known better). He was at pains to say how he wasn't always on his own and had a great time but the flower festival was a bridge too far. And gave her a Mindfully Bertie card.
So here is the challenge. Bobby is a member of the RHS and bought a discounted OAP ticket. Inside the show, he saw one single garden (Believe in Tomorrow) and loved it. Spent an hour and a half in a deckchair listening to music. Drinking his own lemon cordial from a flask. Asleep, or talking to a very nice lady. Not spending one single penny, but accepting that it is a lovely event for those clearly having a great time on a glorious summer's day.
And, maybe,a little circumspection as to why he maintains he "bleedin' 'ates" it. That all evaporated on the two o'clock sailing of the Yarmouth Belle to Richmond. Three hours slipping slowly along the Thames. Chilled cider and total serenity, watching the world float by.
I Don't Believe It.
Baby Ball's comment about his dad playing steam engine records prompted an internet search which fell upon this. A younger David Attenborough and a bird that can mimic a chainsaw.
Lighting a Candle for Diddley.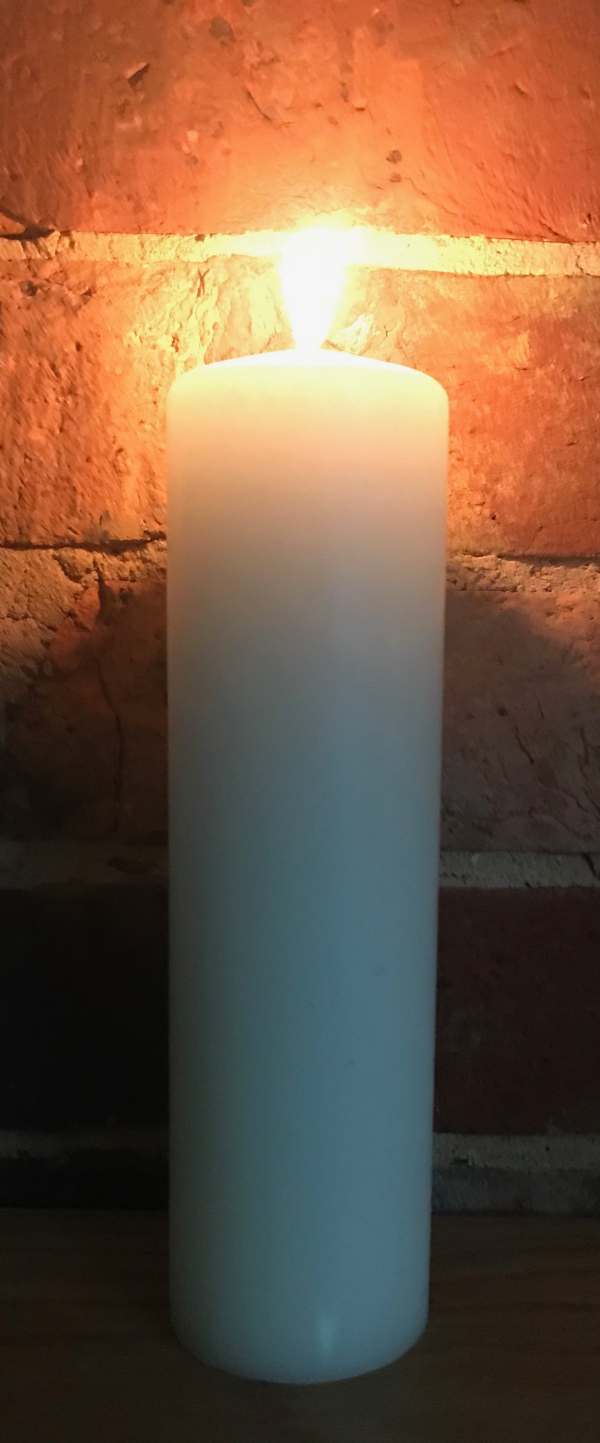 ---