Are You An Explorer?
Explorer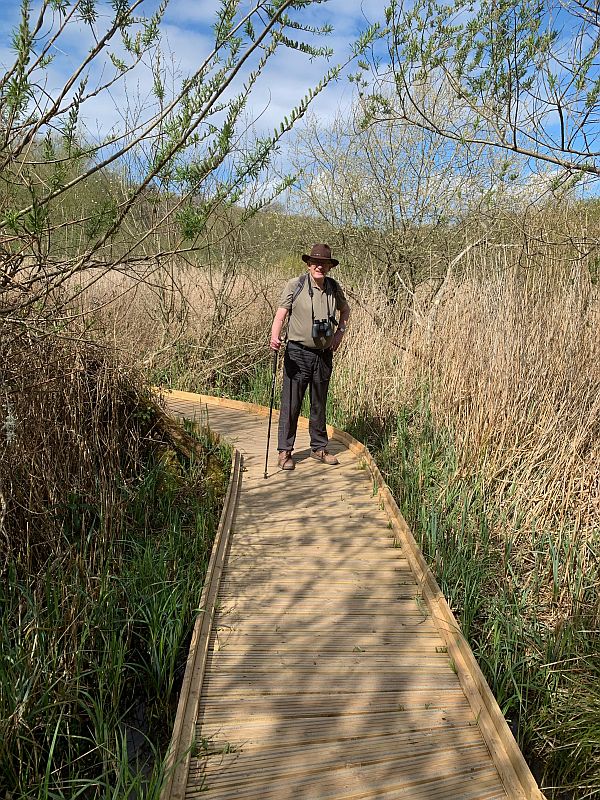 "Are you an Explorer?" the little girl asked.
"I am" said Bobby. "And so are you."
"We all are walking along this boardwalk. What might we see or hear?"
"I can hear a bird singing." said the little girl.
"Oh yes. And that is a very special little bird that has flown all the way from Africa to spend the summer here. It even sings its own name!"
"I can't hear its name." said the little girl.
"Say 'chiffchaff'" said Bobby. "That's all it sings. Chiffchaff, chiffchaff, chiffchaff. Supposing your name was Polly and all you could say was Polly, Polly, Polly?"
"But my name isn't Polly!" said the little girl.
"Ah yes." said Bobby. "But you know a bird called Chiffchaff now because you are an explorer who met another explorer called Bobby. Promise me now you will never stop exploring. I never have."
www.rspb.org.uk/birds-and-wildlife/wildlife-guides/bird-a-z/chiffchaff (Follow the link and play the audio to hear the call. A little imagination helps)
The Wildlife and Wetlands Trust (WWT) at Arundel
The WWT is one of our Escapes, and we have often written about it in Mindfully Bertie. It had been a stressful week, particularly after a chatline 'chat' with Parminder in India that lasted an hour.
"Thank you Mr Bobby for being so patient." said Parminder. Your new payment will be £200. Happy Easter and keep safe."

"Thank you, Parminder." said Bobby. "Is that yearly or monthly?"

"Ah Mr Bobby." said Parminder. "You are so funny. Thank you. Your gas account is ten thousand pounds in arrears."

Ha ha ha and all you do is laugh.

"I wish you all the best and thank you for being so 'helpful'." said Parminder.
He wasn't laughing earlier. It's all a big front. And said to me "Well, Bertie. We are staring brassic lint in the face. What shall we do?"
"Go to Arundel." said Bertie.
And so we did. Or rather, we didn't. I didn't go. Bobby went on his own. Wanting to be 'alone'.
"Tell you what, Bobby. Why not slap in an old picture of me at Arundel and our beloved readers will never know!"
"They know now." said Bobby "Because your deceit is written into the story!"
"Is there a problem, Bobby?" said Bertie.
"No." said Bobby "Apart from getting old. Needing a stick. Frightened of falling over. Will I get to Skomer next week? Will I even get to Pembrokeshire? Will I ever climb up Swift's Hill ever again? Will I wake up in the morning?"
"Stone the Crows and strike a light!" said Bertie. "How many more bleedin times are we going to hear about your insecurity? It's GAD, for gawds sake. How many more times do I need to tell you that when you get gaddish thoughts don't go round looking for trouble? Just put the lid back on the box. It's only GAD."
And so he did. The sun shone at Arundel and, despite fears of brassic lint, he still walked up Mill Lane to the castle and its gardens to see the Tulip festival. And then walked back to sit with the Pelicans and write a story to remember.
Arundel Castle Gardens Tulip Festival
The Festival was wonderful, but crowded. It was Easter after all and the sun was shining down.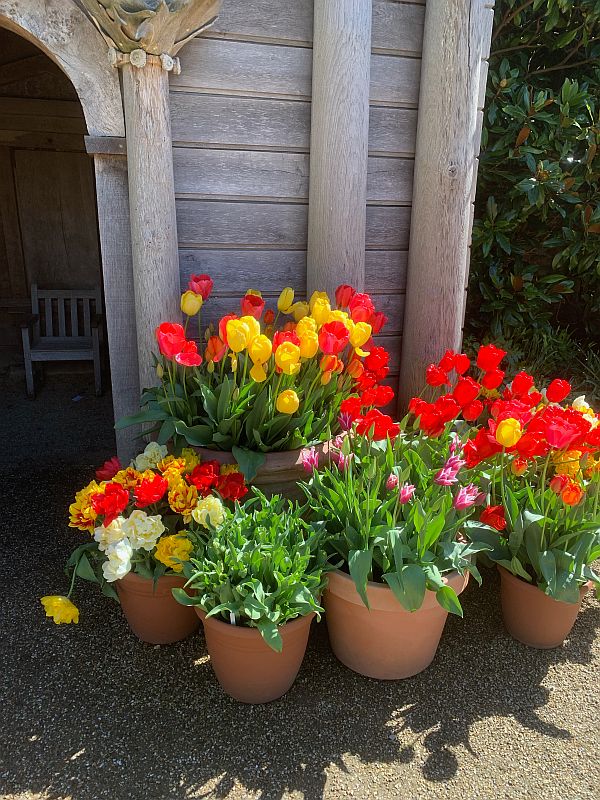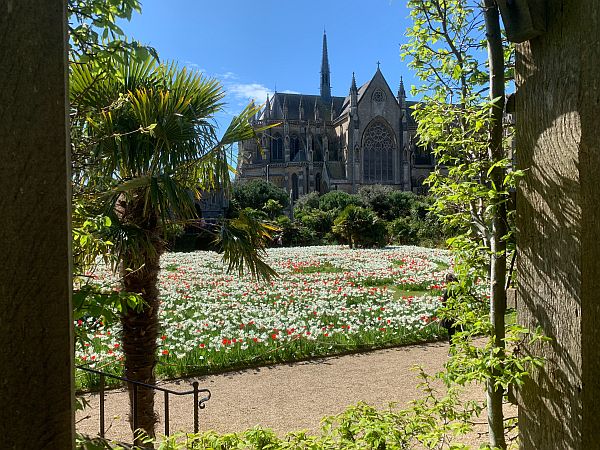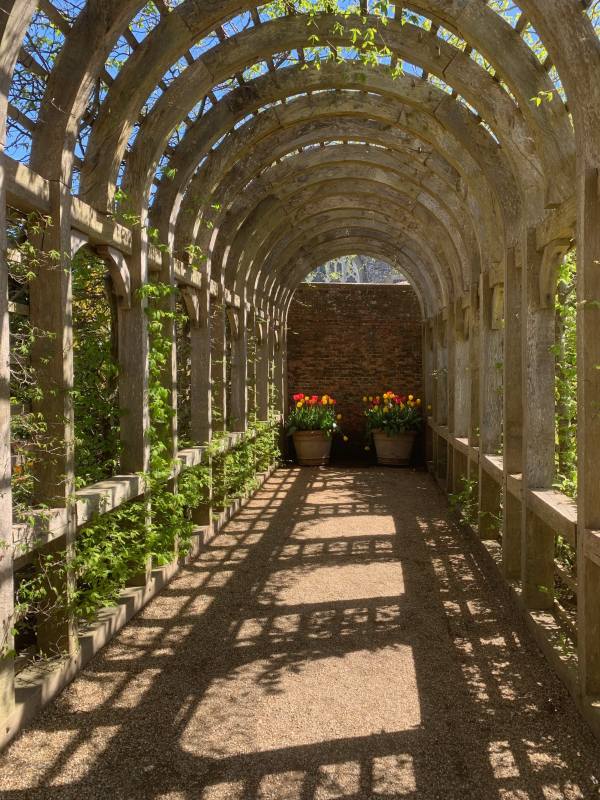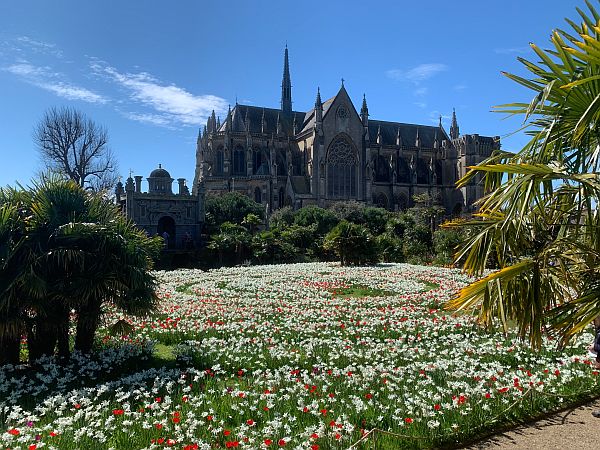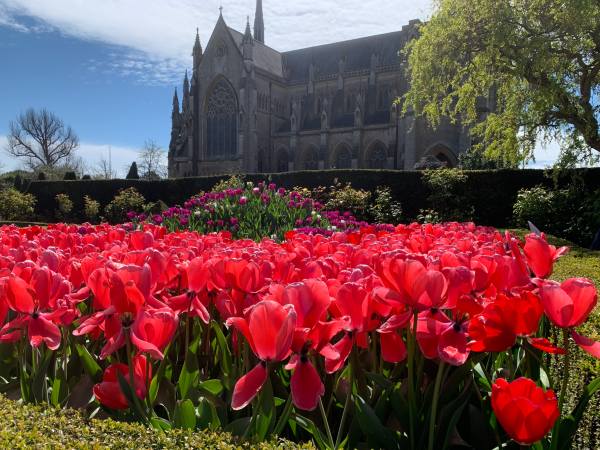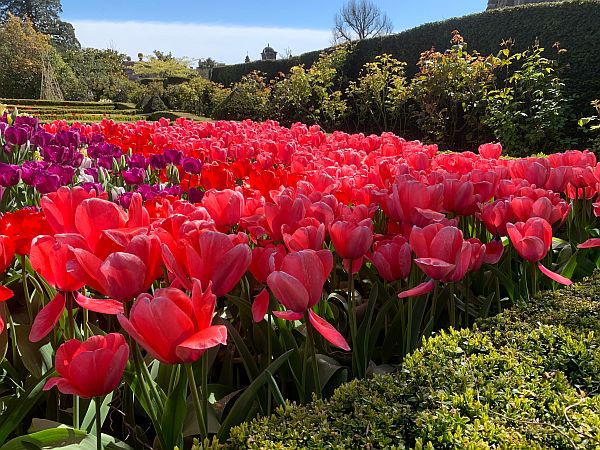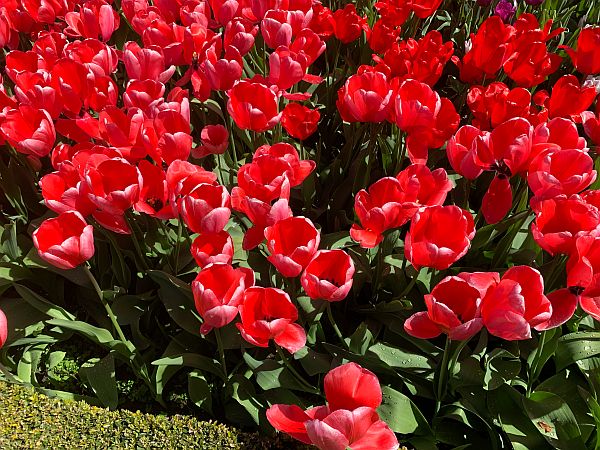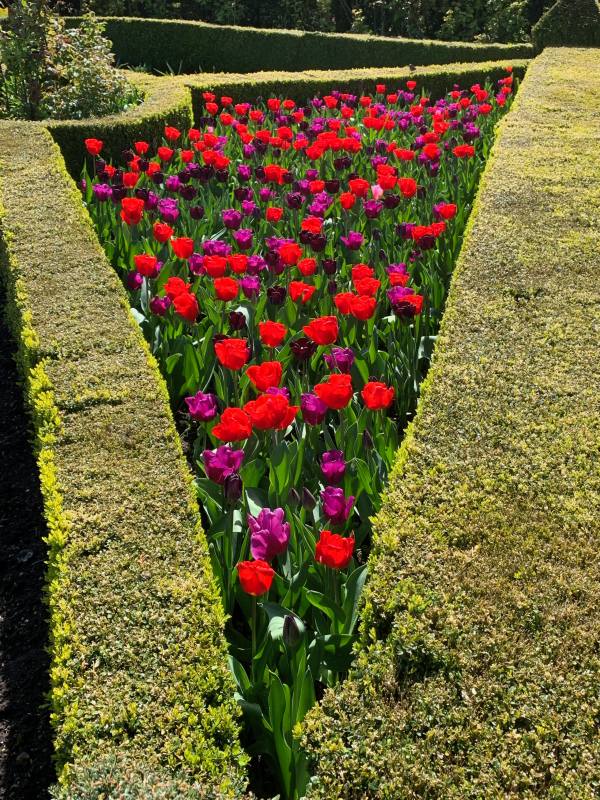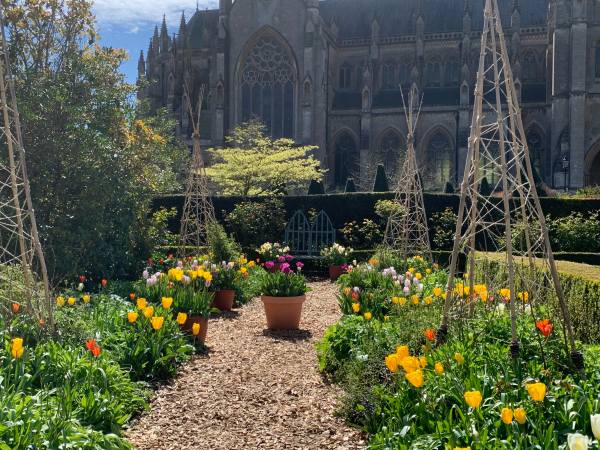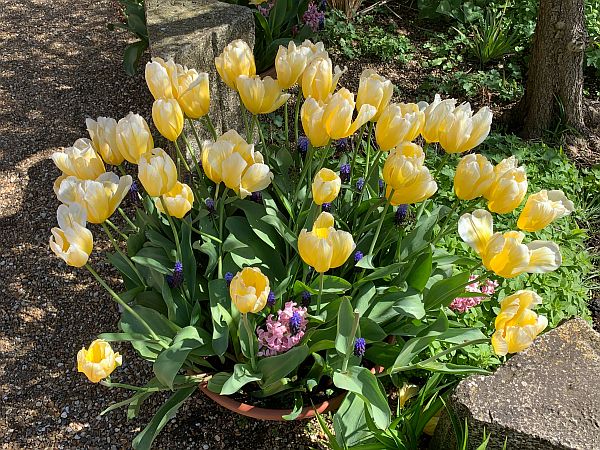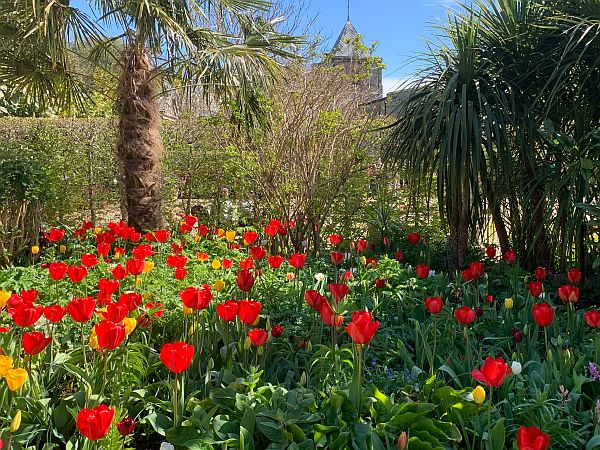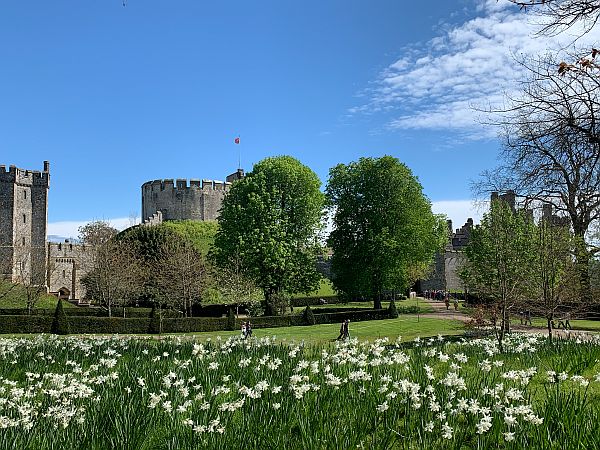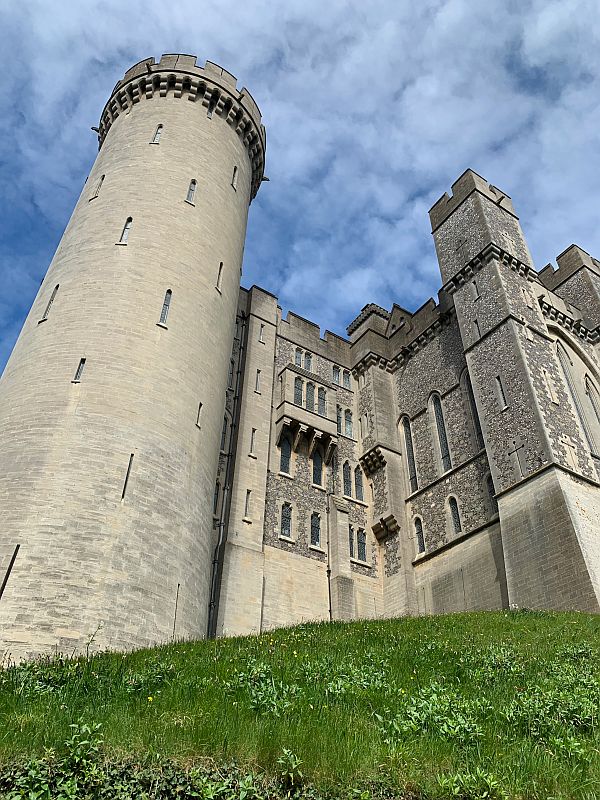 The Wildlife and Wetlands Trust, Arundel
Was much more peaceful and much as he admired the gardens, he felt a huge sense of relief to be back with the ducks.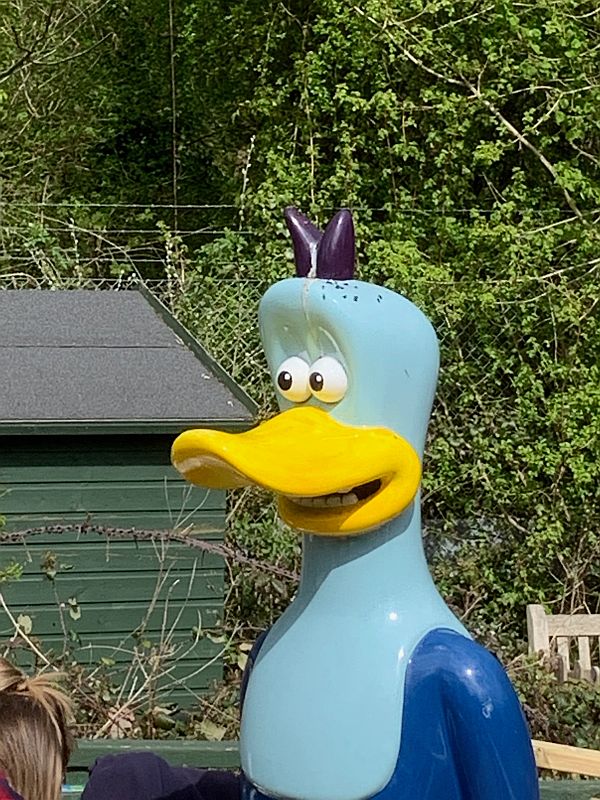 Even Daffy Duck. Wildlife snobs don't like places like Arundel. They have playgrounds and children. Easter treasure trails. They are 'zoos', they maintain. How far from the truth could they be? Children are our future.
Many will gravitate towards the natural world by choice. Many others will need encouragement like playgrounds and fun. And Easter Trails. There they will also find pond dipping and suddenly, maybe, a whole new world they would never have known about but for places like Arundel.
In the winter they have the Puddle Jumping Championships. Can you imagine how horrified the purists are then? It's quite simple. Don't come. There are lots of places children free. Prison for one.
PS
Bertie: "Well, Bobby. A couple of weeks have passed since Easter. Anything to say?"
Bobby; "As Andrew said 'You are old dad. Just get on with it!'. I like the stick. It's really a walking pole. People offer me their seat on buses! Frightened of falling over is fair enough, but I need to take more care.
I went to Pembrokeshire and Skomer the next week and it will be a story shortly. And I walked up Swift's Hill the same day as I drove to Pembrokeshire. I even woke up this morning, despite the stress created by the hacker described by 'Macbeth' last week."
Lighting a Candle for Diddley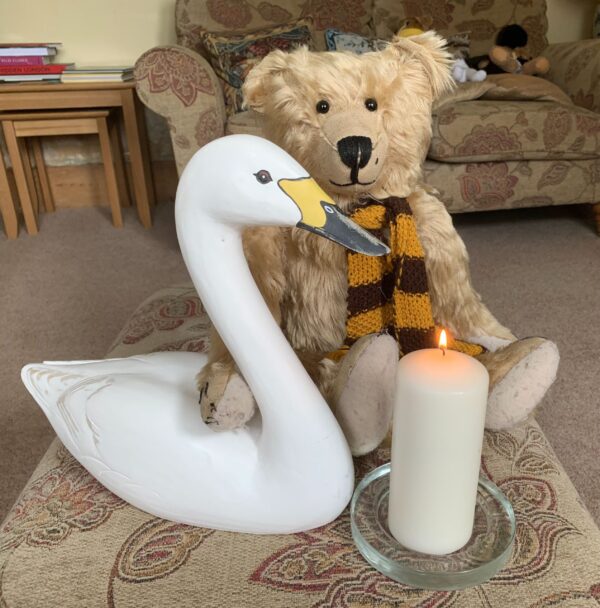 Bertie: "Bobby – If we are brassic lint, why are you buying a Bewick's Swan?"
Bobby: "Cos I like him!"
Bertie: "Good job I am cheap to run."
—————
---