Autumn on a West Somerset Railway Steam Train.
West Somerset Railway
Autumn in Somerset on a Steam Train.
Many of our heritage railways stage special events in October. Galas, or for the Bluebell Line, "Giants of Steam".
We featured "Giants of Steam" last year, but also spent a glorious weekend on the West Somerset Autumn Gala a week later. The intention was to go back to both this year. We managed "Giants of Steam" recently. On a very wet day, riding up and down the line to keep dry and falling asleep with all the other oldies. It was a Friday. Few children or families.
Our granddaughter, Jasmine, asked what the point was in spending £27 to fall asleep on a steam train? To which the answer was, "that is the point. To relax, trundle along at a maximum speed of 25mph and dream of days gone by. Talk to your fellow oldies about your trainspotting days". And, in Bobby's case, he found a compatriot who had train-spotted from the same footbridge at Wimbledon at the same time as him. "Do you remember the Atlantic Coast Express?" and so on…
The Bluebell is far nearer than the West Somerset Railway, which could not be contemplated this year. So back we go to 2018 and a weekend of unbroken sunshine. Staying at the Travelodge, Ilminster and buying a two day rover for the gala. What more could a trainspotter want?
So this is a photographic story of what fun a gala on the WSR can be. At 20 miles, the longest heritage railway of all. They all have their special attraction. The Bluebell has a wealth of engines and rolling stock. Fantastic old sets of Victorian carriages. Fascinating stations like Horsted Keynes. But it is quite short and far less scenic than the WSR, which is essentially an old Great Western Railway Branch line to the sea at Minehead. Lots of atmospheric stations, glorious scenery and a real purpose in getting a steam train to the seaside.
The West Somerset Railway Gala, October 2018.
Saturday.
Down to Crowcombe Heathfield to get the first train out. The line starts at Bishops Lydeard, near Taunton, but the former offered more photo opportunities that morning.
And the first train towards Minehead is a DOUBLE HEADER. Two GWR steam engines.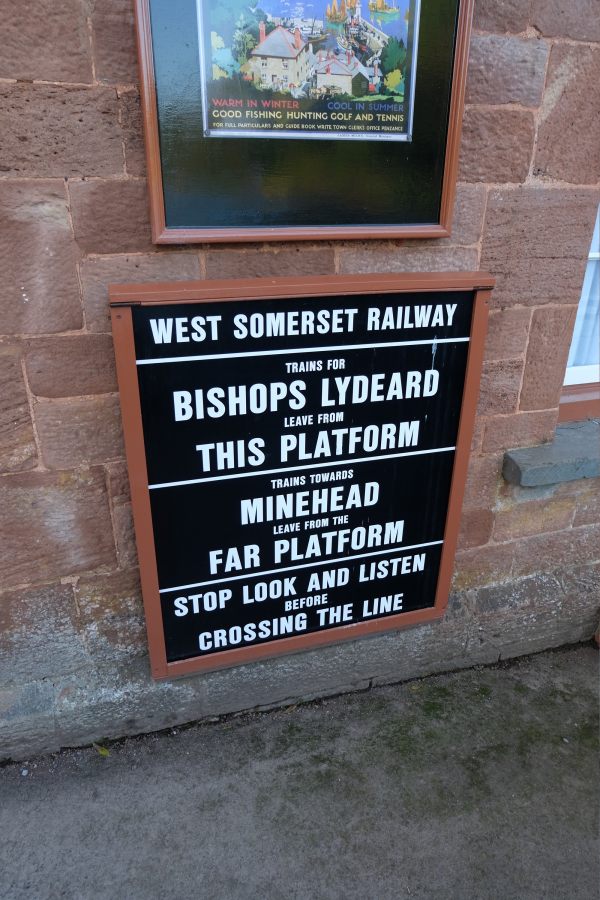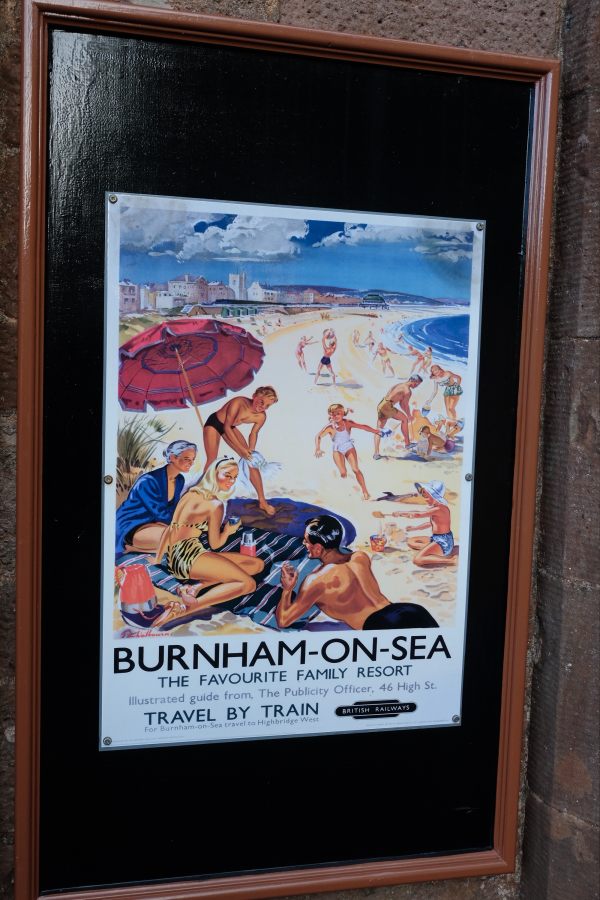 This one rescued in 1965 and finally returned to service in 1987. It spent its life on the Somerset and Dorset Line.
Diddley loved Stogumber. The Quantock Hills one way and the Brendon Hills the other. The village at the top of a hill looking down on the railway. They walked there one day and had a pub lunch before returning to the railway for Blue Anchor where they used to stay close to the sea.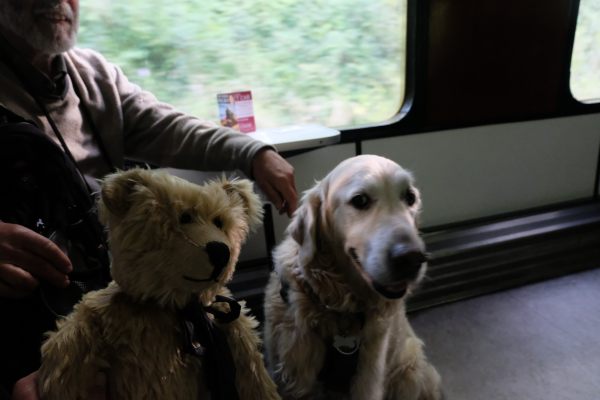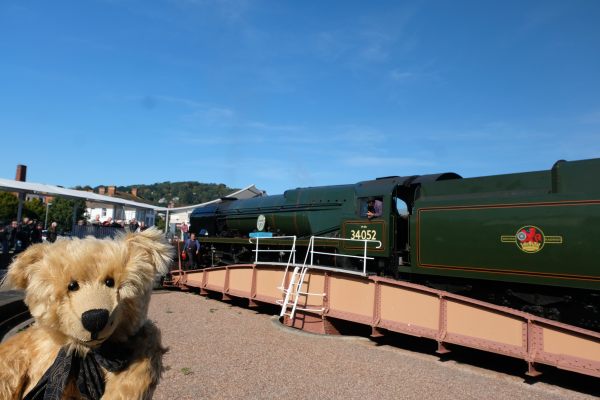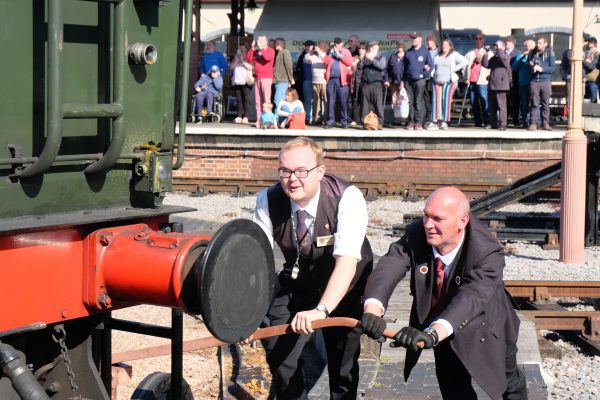 The West Somerset Railway has a massive advantage over other heritage railways in one respect. At Minehead, it has a turntable. At Bishops Lydeard – a turning triangle. This means that tender engines are always facing the the right way. Forwards. Really important for the photographers that gather all the way down the line. On bridges, stations, fields, the beach – even hillsides, with telephotos seeking that elusive special photo. The turntable at Minehead was recovered from elsewhere and installed some years ago. It has become an attraction in its own right with its own "Turntable Café". And is totally eco friendly, in being powered by two station staff!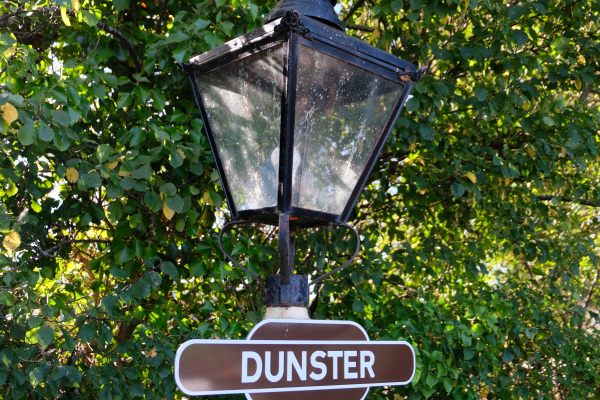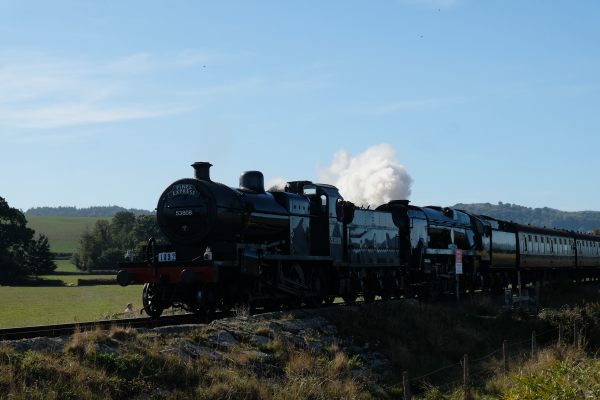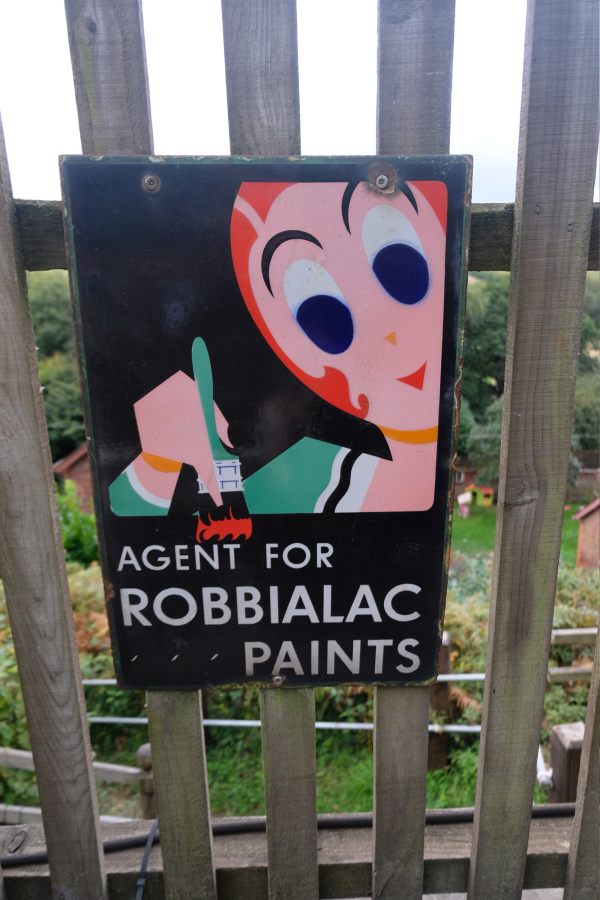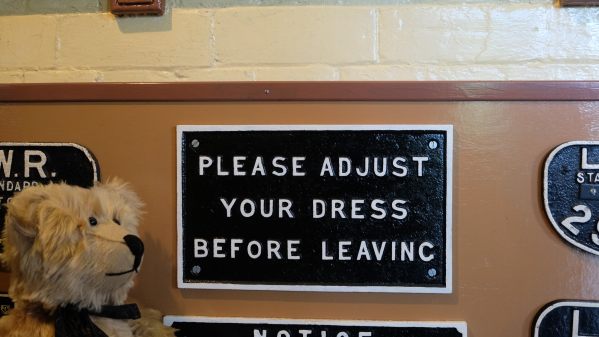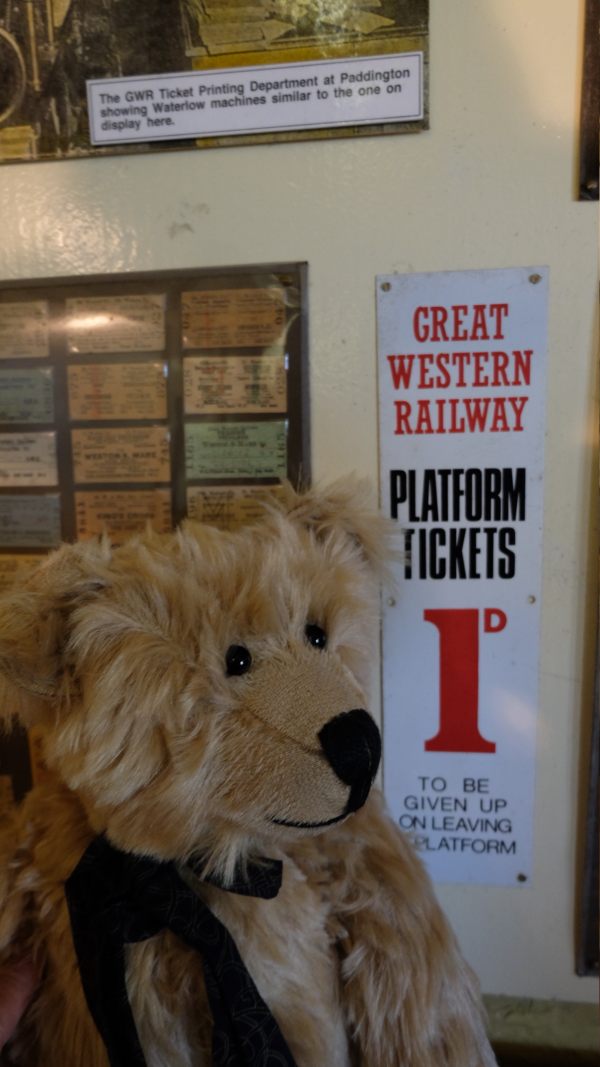 Sunday.
We had a wonderful weekend on the West Somerset Railway.
Lighting a Candle for Diddley.
Our friend David took his family to Corfu for some late summer sunshine. They found this monastery at Paleokastritsa, where Emma lit a candle to Diddley and those in her family they miss.
As David said: "I never knew Diddley, but have heard so much about her that we included her in this little memorial to all those we miss".
——————-
---