Cotswolds Compendium.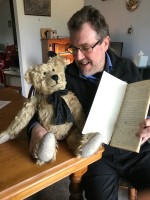 Cotswolds Compendium.
Bobby and I have two homes now. One, of course, is Laurel Cottage in the glorious Surrey Hills.
Reading this again this morning, I am reminded 'Yesterday is history, tomorrow a mystery, so live for today'. That glorious clematis, Armandii, had its best flowering season ever as pictured on this blog. And then in mid summer appeared to be on the way out. Its natural habit is regeneration and losing some old growth. But this was far more drastic and in keeping with that, Bobby took an even more dramatic decision to cut back all the dead and excess growth. Basically; reduce it to a fraction of its former self. Fingers crossed, new growth did ensue and the remaining plant has the portent of renewed glory. Buds are there waiting to burst. Or just fall off. A gardener with GAD is a right mess. In a few weeks, he can tell you or even show you how Armandii has coped with its crisis.
Our other home is Diddley's roots in the southern Cotswolds, around the Five Valleys of Stroud. We have written many times about the legacy that Diddley left us and how much we love to go there. Particularly in February, when the snowdrops take your breath away. They did together and now Bobby and I go back each February for what is becoming a pilgrimage.
As you also may know, another of Bobby's passions is the Islands of Skomer and Skokholm that have been featured before. The first proper blog we wrote was Dream Island. How appropriate can it be, then, that the Friends of the Islands of Skomer and Skokholm should have a reunion each year in February, in the lovely Tithe Barn at Bishops Cleeve near Cheltenham. Just half an hour or so from Stroud. We turn the opportunity into a proper holiday and meet up later and stay with true Cotswold friends Chris and Angie.
So here is a compendium of just a few days back home in Gloucestershire.
The Cotswolds
Driving the long way round to avoid the M4 and sample the delights of Royal Berkshire, we always drive through Wantage, Farringdon, over the Thames at Lechlade and into Gloucestershire. Feeling the warmth of honey coloured stone through Fairford. The history of Cirencester and finally the road signs that always raised Diddley's anticipation of her own homecoming. Sapperton, Minchinhampton, Bisley, Tetbury, Chalford and Stroud itself. John Betjeman called Stroud the "Arse end of the Cotswolds", but was even more dismissive of Slough!
To many south easterners, any mention of the "Cotswolds" engenders visions of honeypot villages, impossibly beautiful old England but, maybe, teeming with tourists. Exquisite creations, where buildings actually enhance the landscape. Stow on the Wold, Chipping Campden, Broadway. The last, the most beautiful over visited village on earth. Or Bibury, where a resident became nationally famous for refusing to move his yellow car, despite it spoiling the idyllic selfies of our Japanese friends. It was even vandalised, but the last we heard was that a whole cavalcade of yellow cars descended on Bibury to put matters right!
Click here to see the Daily Mail article.
Bobby's dislike of The Daily Mail was at least compensated by the article and their misspelling Bibury… Bilbury. Hahaha! And he went there with his old office friends.
Stroud's five valleys provided water power in times gone by. The countryside sheep. And mills followed through the industrial revolution. Those mills are now mostly listed buildings. Residences, but still Stroud has a working class air about in an area famous as the chosen home of the Royals. Charles, Anne. So, much as we love Betjeman, we much prefer the Laurie Lee idealisation of his valley home just up the road from Stroud.
We have taken a liking to The George at Frocester. Bobby's son, Andrew, did make a cryptic remark along the lines of spending all week in bed with a bear. The answer being that it was a lot simpler than a woman. And a big bed.
Cotswold Granny.
Remember that story last Christmas? (See here). We are delighted to tell you that Stroud Local History Society is now custodian of Margaret Long's memories in "Things I Remember". On a wet miserable February morning I was delighted to hand the book over into the safe keeping of Dave and Pauline and also delighted to accept, on Bobby's behalf, their invitation to join the Society. And, hopefully, join in events later in the year.
www.stroudlocalhistorysociety.org.uk.
Museum in the Park.
The rain drizzled down. We took Dave's recommendation and went to Stroud's delightful small museum. Museum in the Park. Teeming with half term schoolchildren, taking advantage of activities in most rooms. It must have been a great relief for frantic mums to take their offspring there free for the day. There was so much of interest in the background of an area just 120 miles from Surrey, yet a world apart in rural history. Of particular interest to Bobby was a painting. Diddley had proudly told Bobby the Stroud mills had provided the cloth for the soldiers of the Napoleonic wars. They used to dry the cloth on the hillsides. Bobby never quite got that, until the Museum Curator told him just how in relation to this painting. To produce particularly fine cloth it has to be shrunk . That in itself was quite a feat. But then it was spread out on the hillsides. Not on the ground, of course, but hanging from frames with special hooks. You can clearly see the cloth drying in this delightful record of rural life at the beginning of the 19th Century. In a case nearby was the finished redcoat.
15 February.
Will always be a special day for Bobby, In 1999 he proposed to Diddley at the Wildlife and Wetlands Trust at Slimbridge. In 2016, he spread her ashes into the wind on Swifts Hill, Slad. Each year it would be nice to revisit both. We did this year. On a glorious sunny day.
We did promise you ducks a couple of weeks ago. So here, together with other feathered friends, is a little feature you can all share if you travel to one of the WWT's reserves. Particularly now, as the drakes are all in their best plumage to show off and impress the females. The nearest reserve is at Arundel. Another second home for us. The grandchildren love it there and you will not be disappointed.
https://www.wwt.org.uk/wetland-centres/arundel/
Ducks.
Hands up who think all ducks quack? Try these YouTubes for a surprise:
Whistling ducks
If you really want to court your beloved, you need to make an effort. See just how much effort some ducks make. Our favourite is the eiders.
Eider Ducks
North American Ruddy Duck
Common Goldeneye
And here's some pictures from Arundel, with Sonny and Kyla.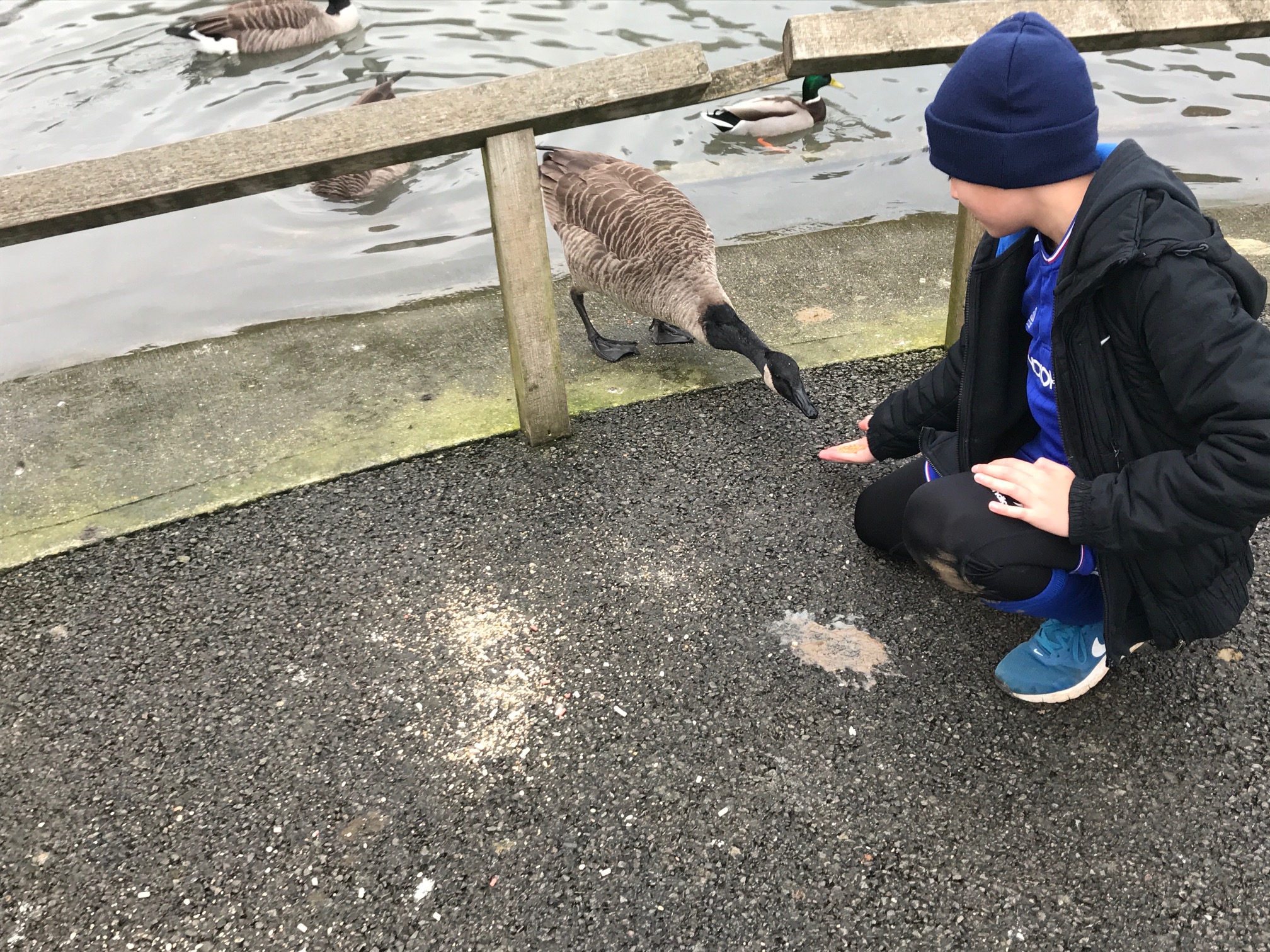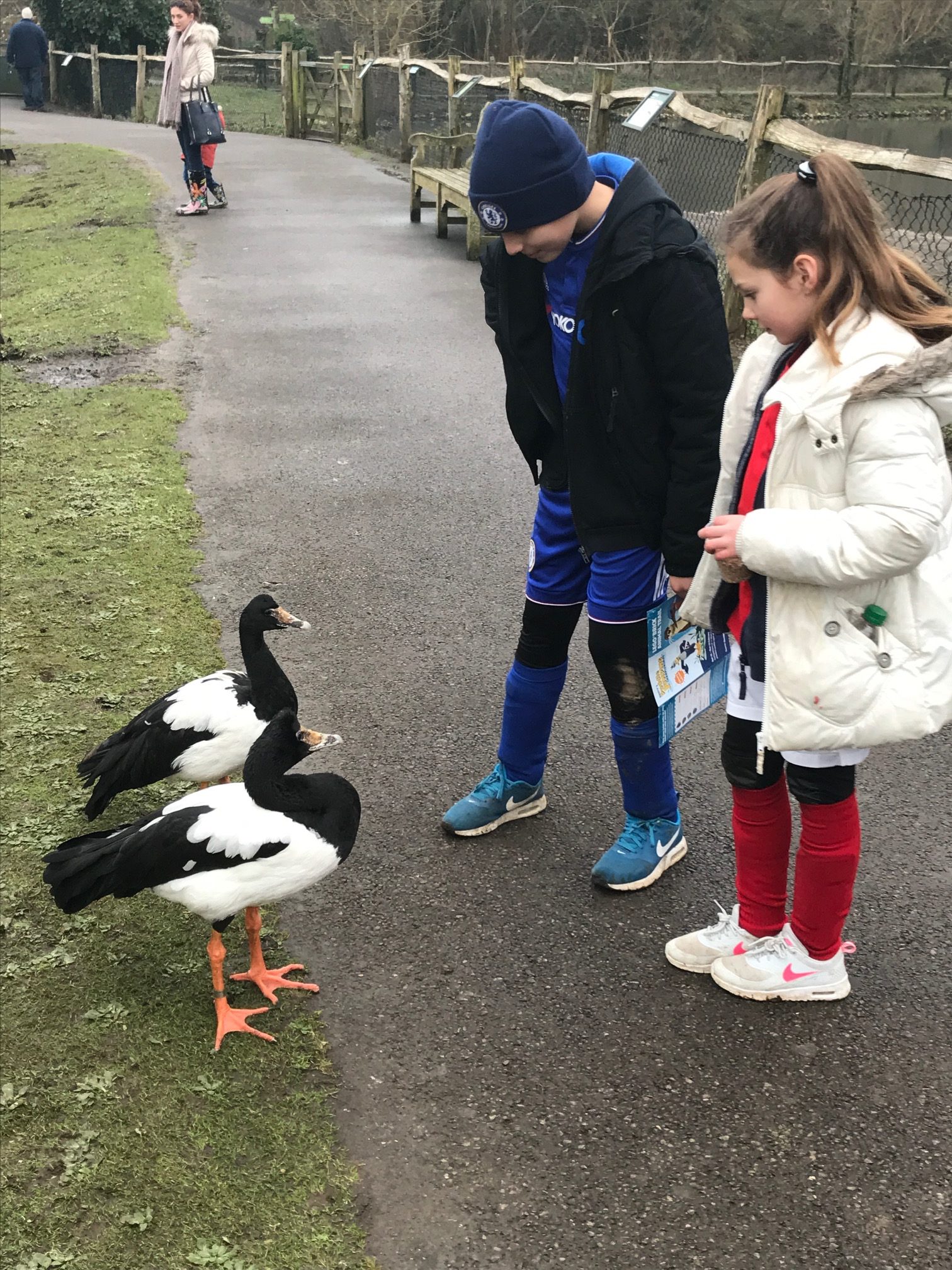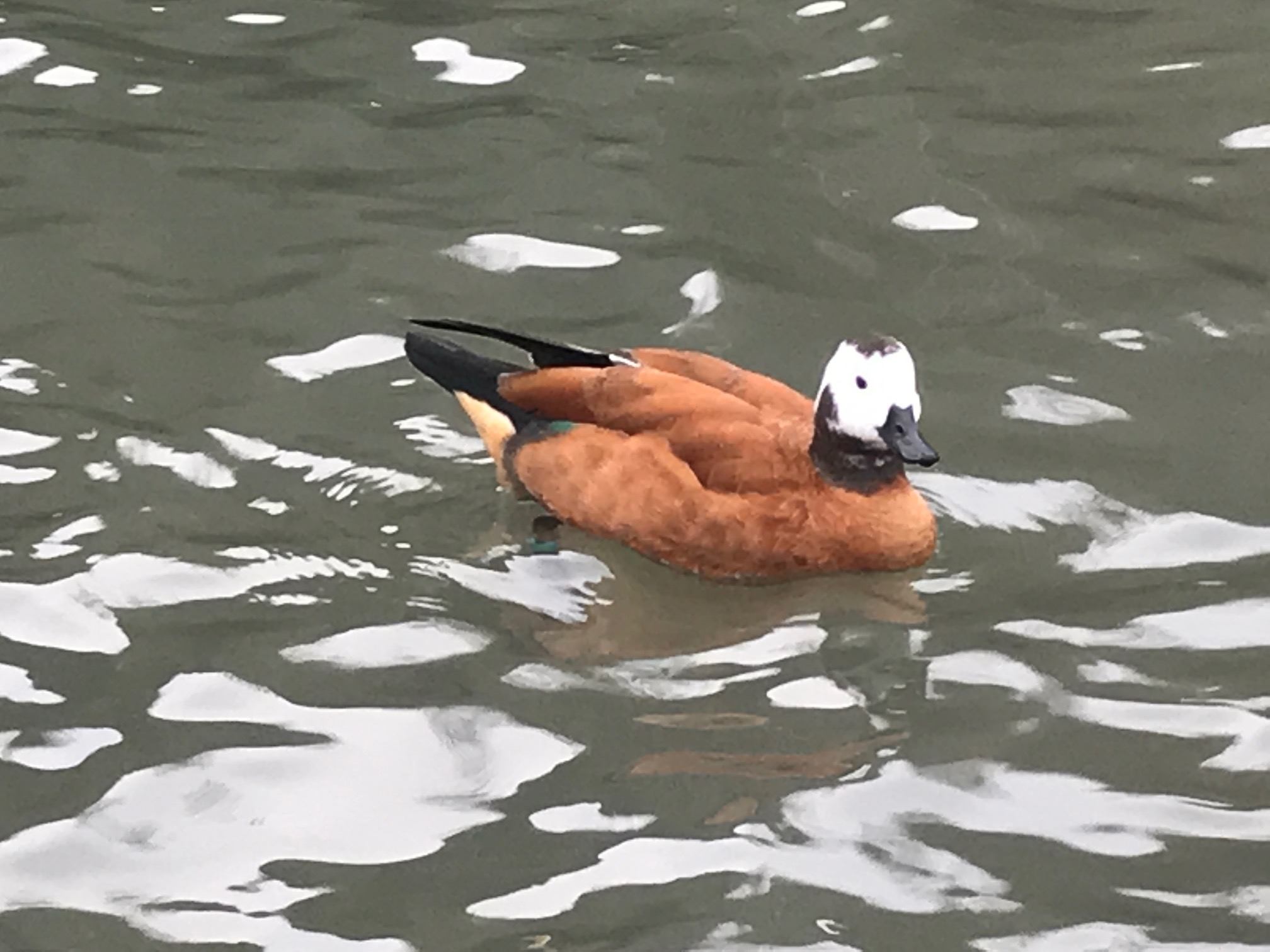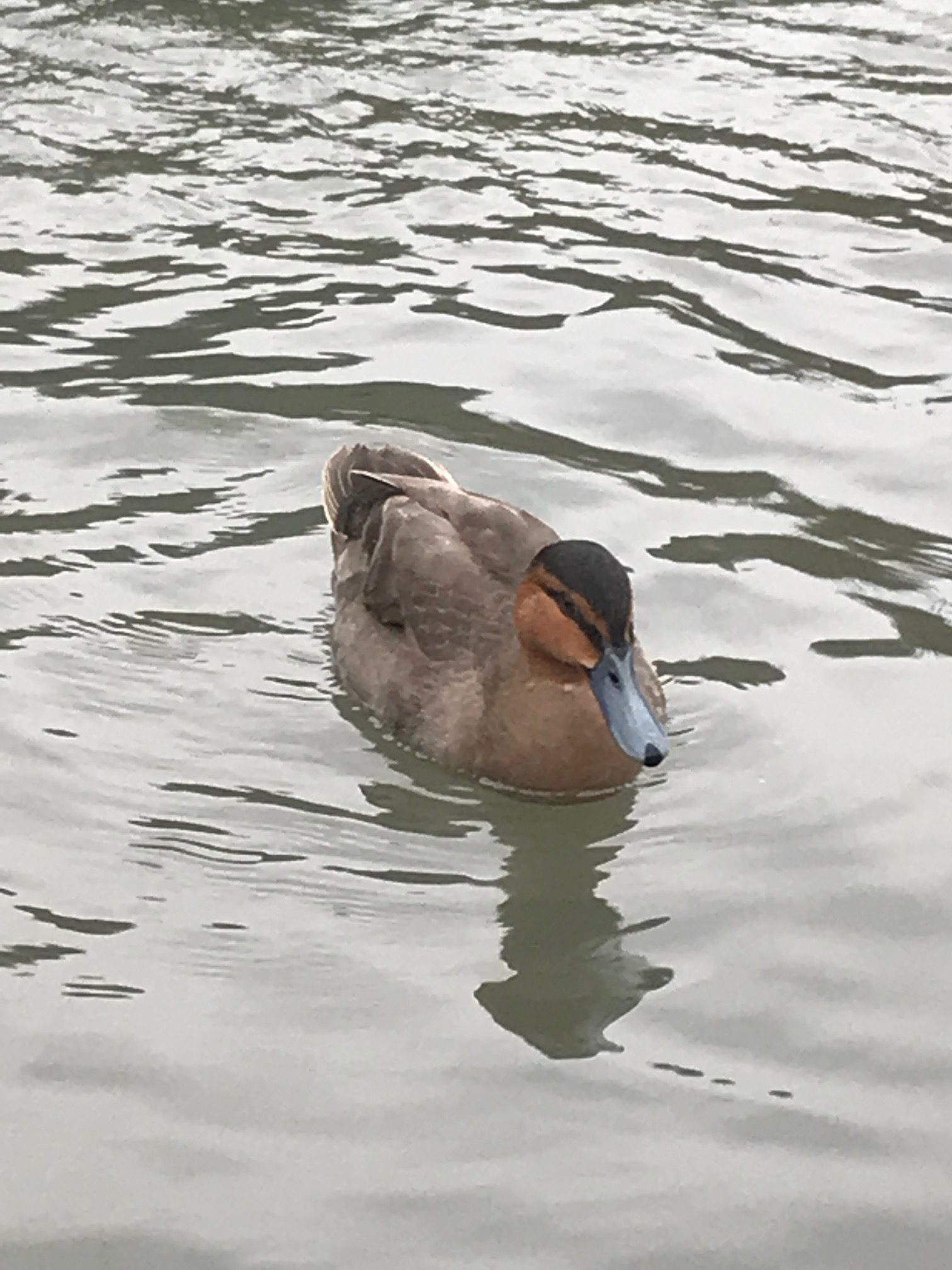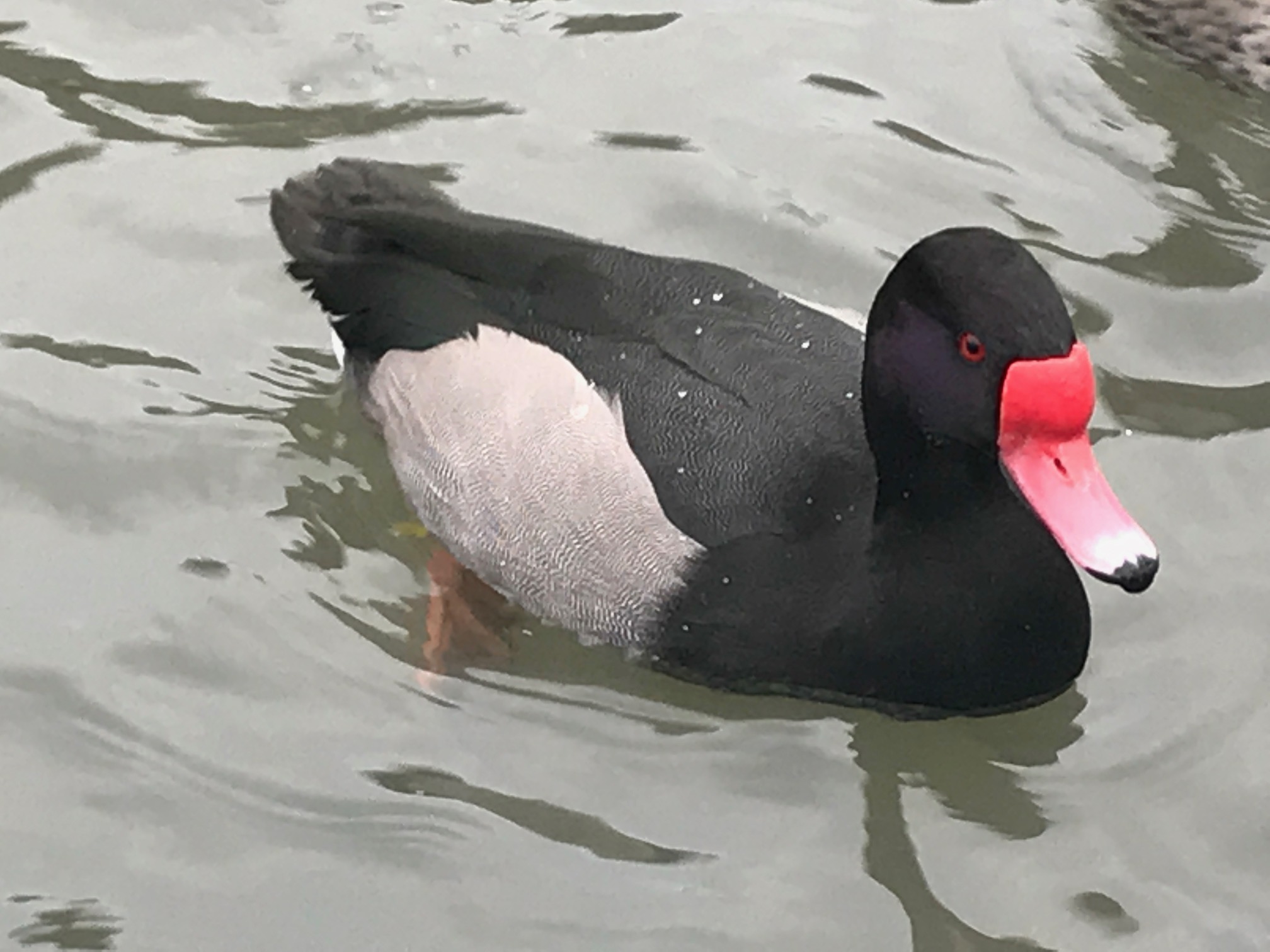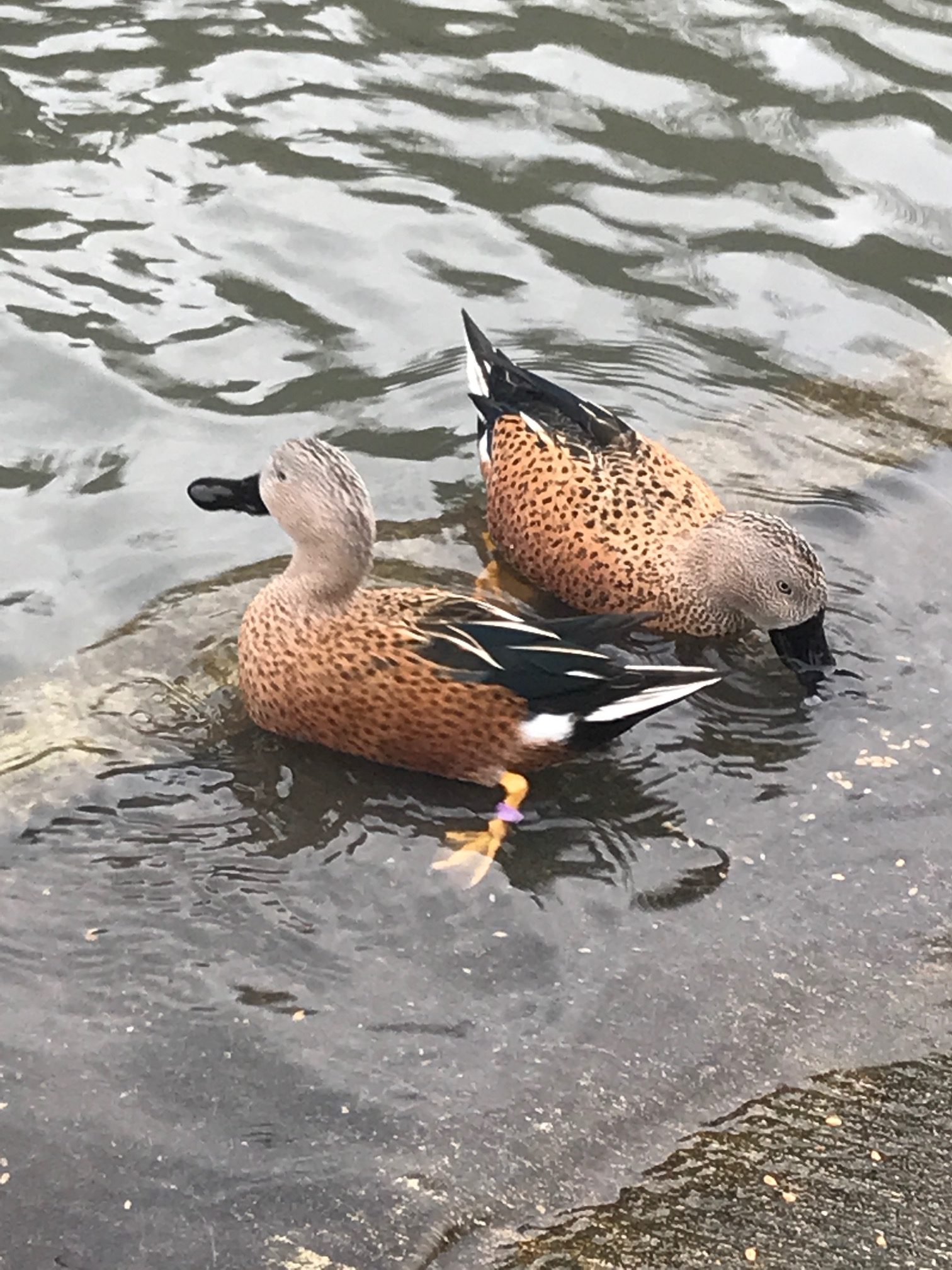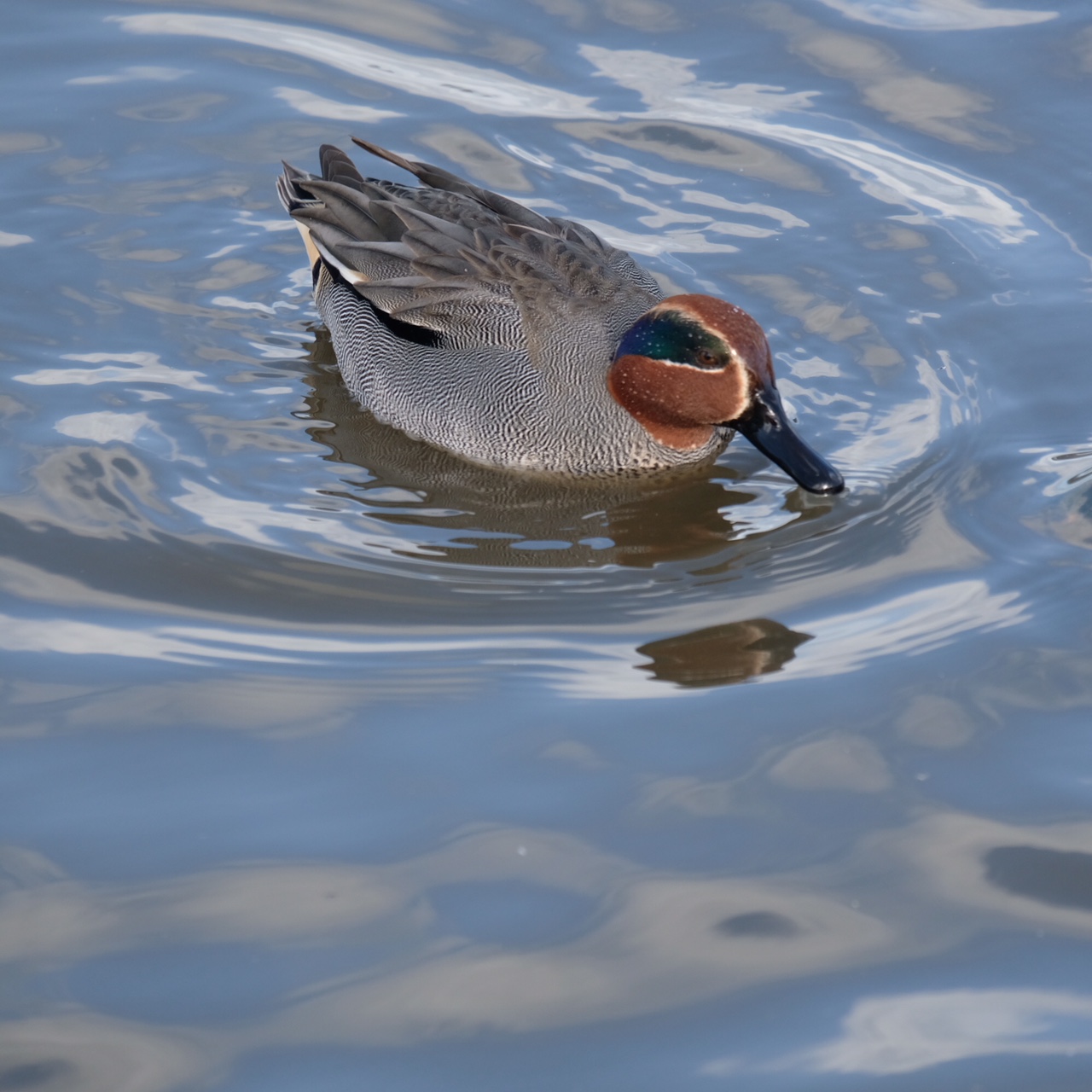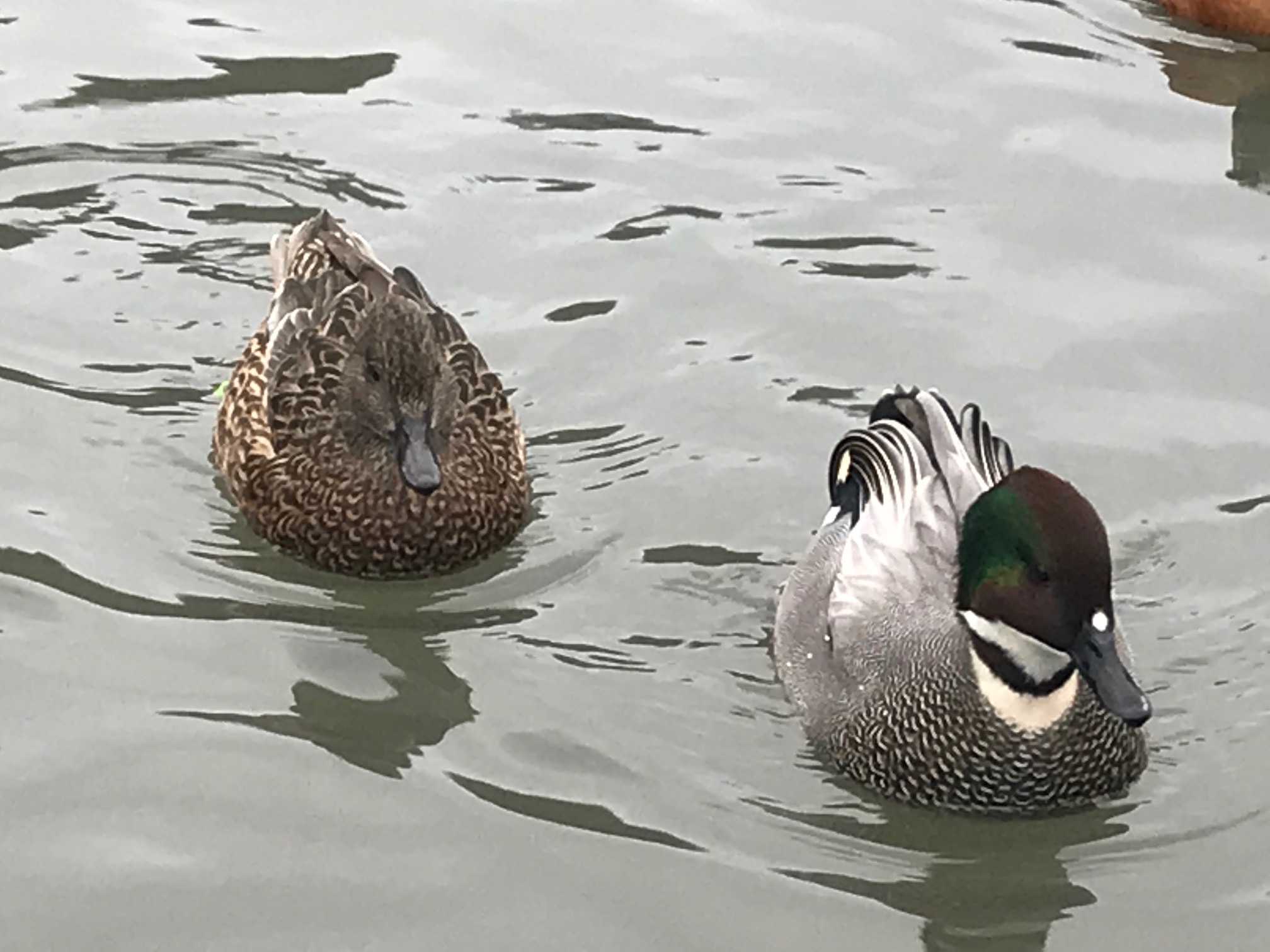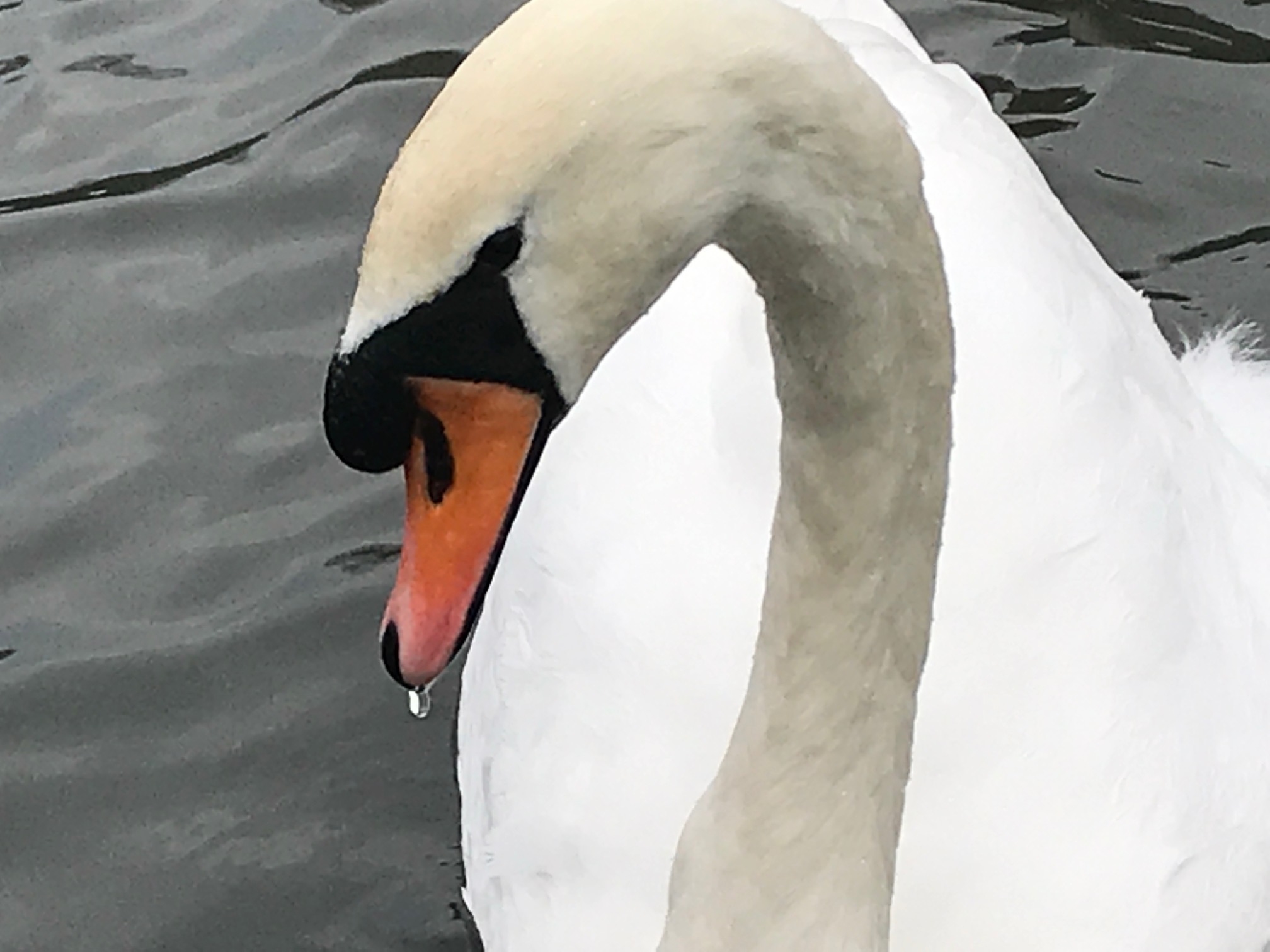 Slimbridge is full of memories. None more so than the late afternoon event in the picture window heated hide. The warden, with a radio mic, feeds the swans and all the other birds. The Bewick Swans are the big story. Their numbers are declining. They were Peter Scott's favourite. In the daytime, they fly out to neighbouring fields to forage and always fly back in the evening to the safety of swan lake. They live together as pairs and families when the youngsters are in their first year. To see them flying in on an atmospheric evening is quite mesmerising. And soon they will be gone again on their long migration back to the Russian Arctic. The crowd eventually went. Leaving just us and the spectacle. The warden came in and said to stay as long as you like. And we saw a rainbow. It was Diddley.
Nailsworth (or "Did the Earth really move Angie").
Nailsworth is close to Stroud. A lovely small town, with an arty craft nature and the home of Chris and Angie, who grew up with Diddley. We love staying with them and treat their house as another temporary home. This time enhanced by their delightful grandson, Jamie, staying as well. Losing at Pictionary was OK. We an unbalanced young/old partnership. Theirs a long term marriage, with telepathic help.
Earlier at peace, reading books, Angie suddenly came in from the sun-room. "The ground just moved". "Really?" was the somewhat disinterested reply. Nowadays, confirmation of anything is just a couple of clicks away. And here it is: Gloucestershire Earthquake.
On the second day, Bobby remarked that obviously the mouse looking out from the skirting was a toy, but it seemed to have moved. Much to the amusement of artist Chris, who pointed out that the skirting had a crack and the whole image was a painting. Including the hole!
Jet Age Museum.
How would you fancy going to the Jet Age Museum? Irresistible offer to a plane-spotter. So off we went and here it is.
Small, but interesting. Dedicated to Gloster Aircraft, who have an important place in the history of British aviation. The first jet. The first jet fighter, and the only allied one to serve in the war.
They had some very enthusiastic volunteers, none more so than the ageing self declared floor manager. Complete with RAF moustache.
Floor Manager: "Hello, I AM THE FLOOR MANAGER. I can tell you where you are permitted to take pictures with your bear."
Bobby: "Errrrr?"
Floor Manager: "I don't want you taking pictures of the bear with some of our special exhibits. If you put them in the media, it could encourage the wrong kind of attention!"
He invited us to use the children's toy planes. Our gratitude was overwhelming. Hahahahahahahahaha!
Looking back at Trevor's Stickies last week, you may remember that Bobby wrote to aircraft manufacturers asking for material. He wrote to Gloster Aircraft, who were still in full production then. They sent him an education pack with a number of postcards, showing the different variants of their most famous aircraft. The Meteor.
Not surprisingly, there were some Meteors on static display. Over 4,000 were made, that were exported all over the world. Many survive in far distant outposts and museums. But only five are still airworthy. Here's one:
Snowdrops.
No compendium of this wonderful part of the world would be complete without snowdrops in February.
So here is the church heard of St John the Baptist at Edge. Close to Painswick, The "Queen of the Cotswolds".
PS
Remember the Yorkshire Moors Railway blog?
Well the railway is now a Friday night series on Channel 5. First episode 2 March.
Click on this link (Correct and valid at the date of publishing).
Lighting a Candle to Diddley.
This picture was taken last year at Cherrington Lakes. I can't improve on it. Another clump of snowdrops from there has mysteriously appeared at Diddley's View in the Surrey Hills.
– – – – – – – –
---