Dream Island 2020
Richard and Giselle, our friends and wardens of Dream (Skokholm) Island, arrived for the 2020 season on 16 March. They finally left on 7 December. Each day there, Richard wrote an inspiring blog. Not just about the birds and the sea creatures, but also the scenery, the weather and life on an island in an extraordinary year. We have looked forward to his posting each day and marvelled at the superb photography of both them. But Dream Island and nearby Skomer are inhospitable places in the depths of winter and are given back to their true owners, the wild creatures, until next spring.
Here is Richard's last blog for 2020.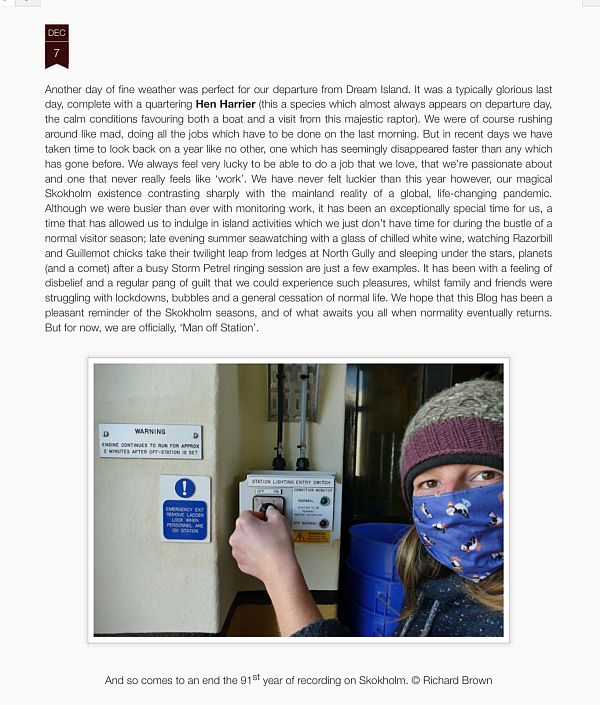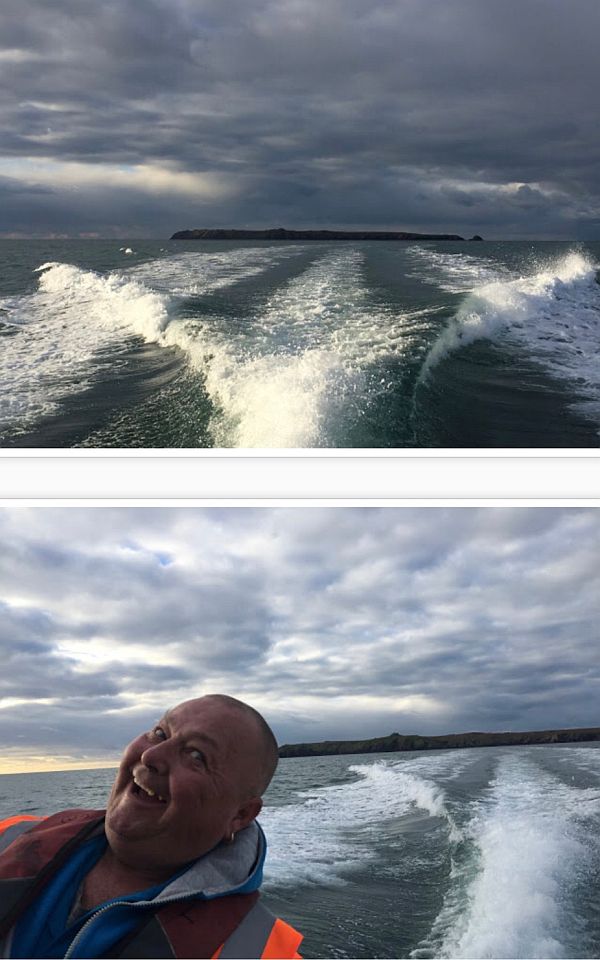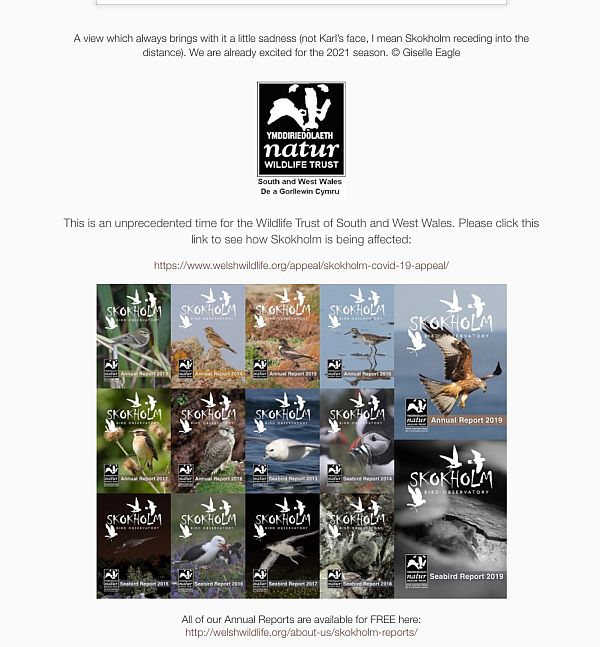 2020 started for us at the Friends' Reunion in Bishops Cleeve.
They finally landed on the island on 16 March and Richard wrote his first daily blog.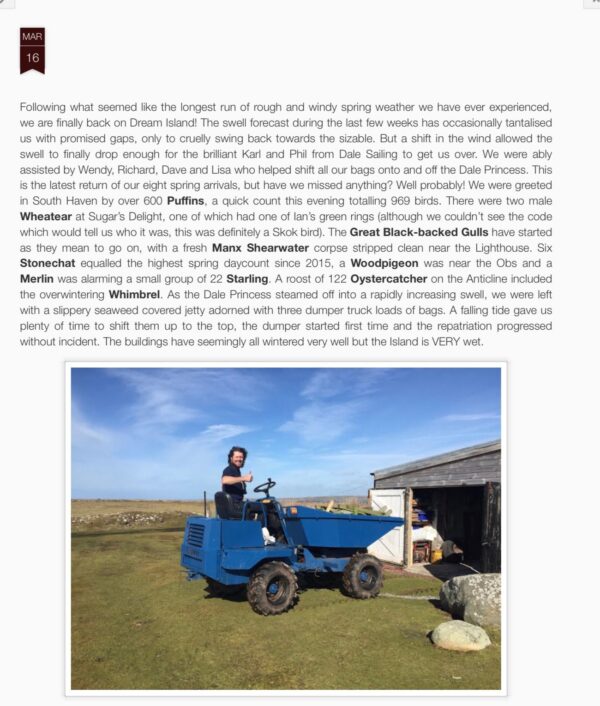 Just eight days later, everything changed. We were booked in for August. "Will we / won't we" reigned for a while, until the Trust realised that neither Skokholm or Skomer Islands would be able to open to visitors at all during 2020. Richard and Giselle and Nat and Sylwia on Skomer would stay on their respective islands with no boats or visitors. When Richard wrote the blog on 24 March the situation was changing rapidly.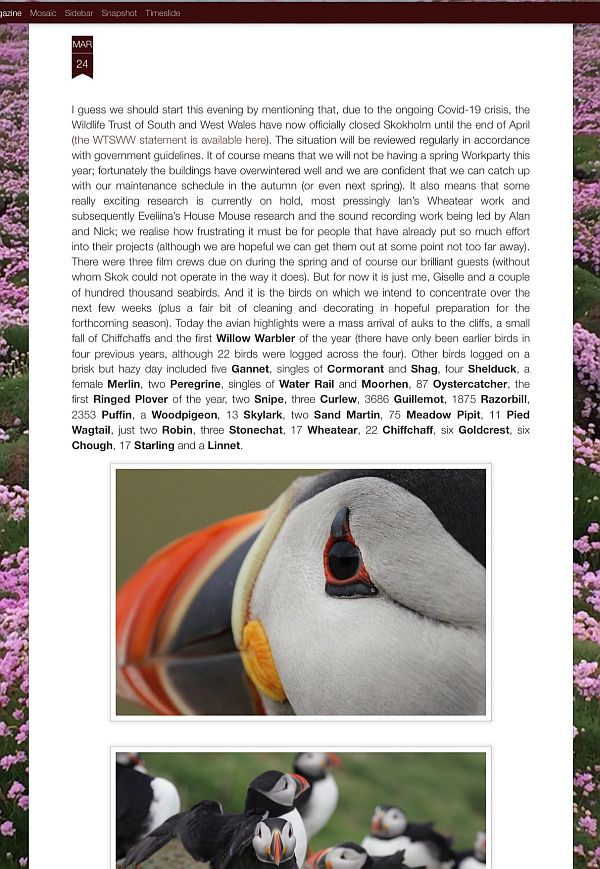 So they stayed and had a unique experience of living on a remote island in a Lighthouse. Completely on their own. They did have a few researchers for a week and they did get supplies every few weeks by boat. But in the main they have just spent nine months on their own on an island. Living in a Lighthouse. And revelled in an experience that may never happen again.
To celebrate 2020 we have taken a random collection of pictures from the daily blogs.
Skokholm. Dream Island 2020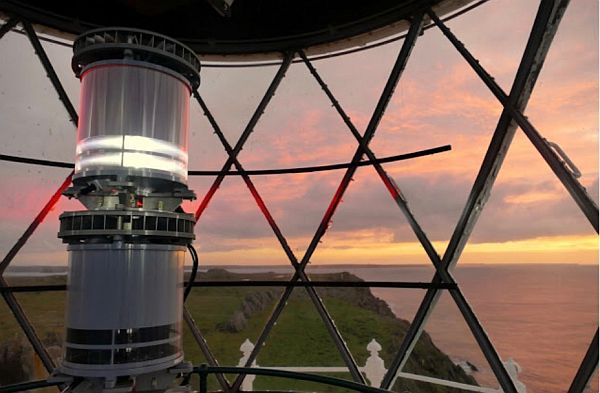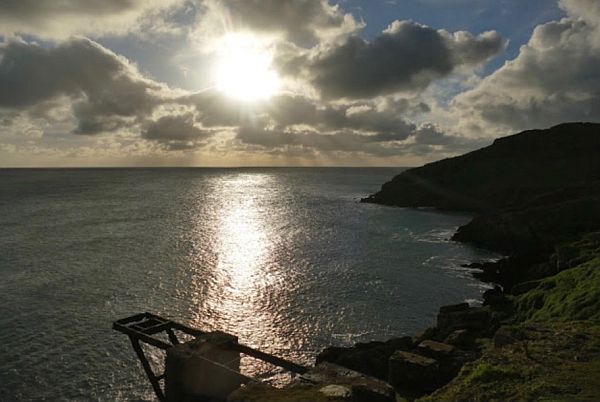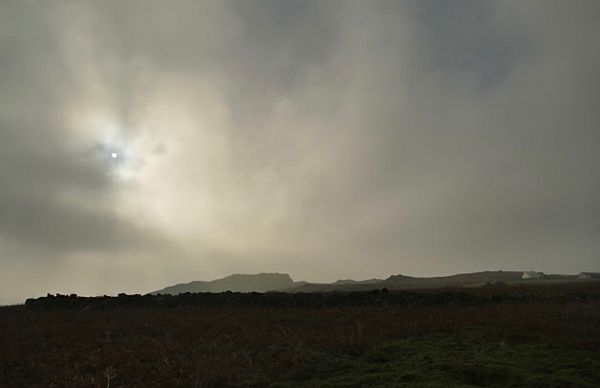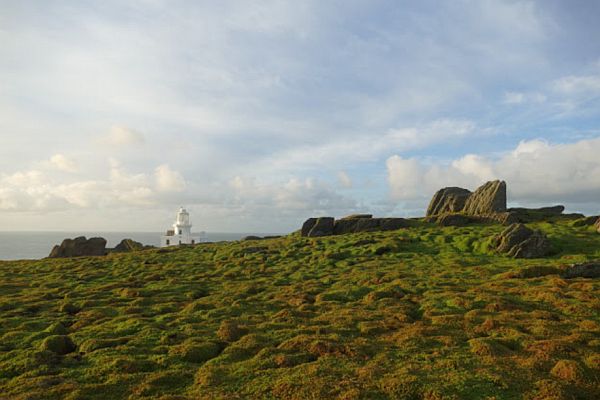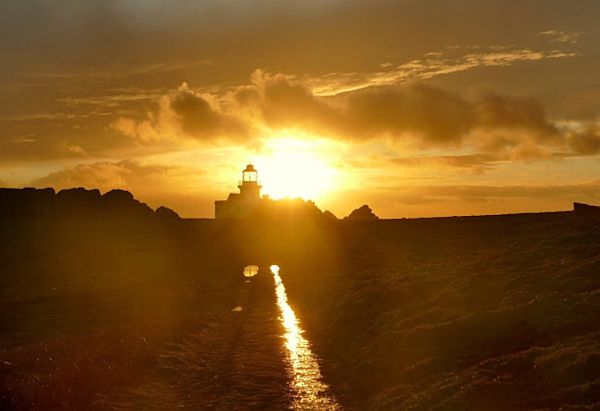 Storms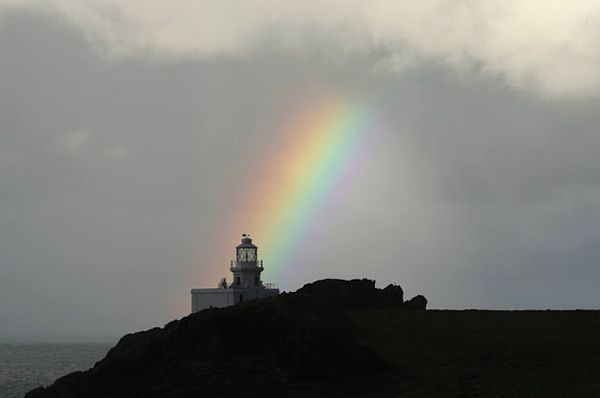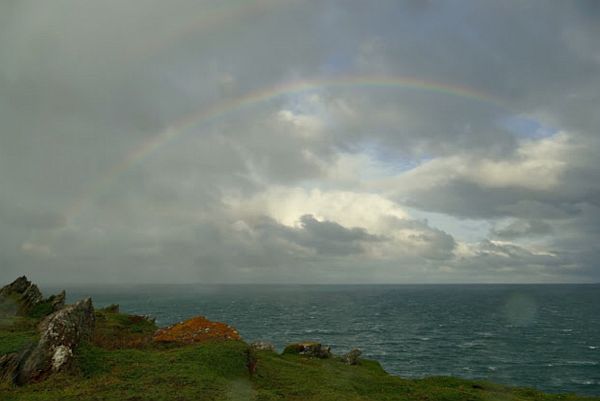 Skokholm is a world famous island and bird observatory. The very first blog written for Mindfully Bertie was "Dream Island". The study of birds and the ringing under strict BTO (British Trust for Ornithology) requirements mean that, over nine months, hundreds of birds of an amazing variety of species have been ringed. The summer resident seabirds are studied in detail. Nine months on an island may sound cushy, but it was anything but.
The records gathered have now to be collated. Richard and Giselle have the winter now to prepare the 2020 report. Back to North Yorkshire and "civilisation". For the record, this was the 91st season of bird monitoring on Skomer Island. 165 species of bird were recorded during the year. In all, there have been 300 species recorded. If you would like to look back on this year's daily blogs just click here and scan through the entries and marvel at the photography. You may even be inspired to stay on Dream Island yourself. As soon as we know if visiting will be possible in 2021, we will post details on this blog.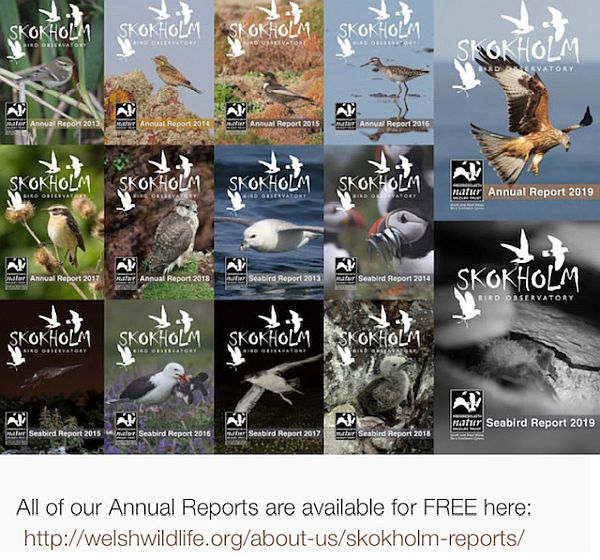 All pictures courtesy of Richard Brown and Giselle Eagle.
And now Bobby and I, maybe Eamonn too, look forward to August 2021 when we will once again set foot on Dream Island.
Lighting a Candle for Diddley in 2016
The first candle ever lit for Diddley for Mindfully Bertie was for the very first story. "Dream Island". We lit it in St Non's Chapel that she knew well. Just above the Pembrokeshire Coast Path, looking across St Brides Bay to Skomer and Skokholm beyond. We promised that day we would end every single story with "Lighting a Candle for Diddley". It's now nearly three hundred stories on, and every single one has ended the same way.
– – – – – – – – – –
---