Follow that Dream
"Que sera sera
What ever will be will be
We're going to Wembley
Que sera sera
Que sera sera
What ever will be will be
We're going to Wembley
Que sera sera"
Follow that Dream
March 2021
Bobby: "Really not sure, Stuart, about Sutton being promoted to the Football League for the first time in 123 years. It will mean a new grass pitch; new floodlights; new turnstiles; new everything. Are they good enough to survive? Maybe better to stay where they are."
Stuart: "You've gotta follow that dream, Bobby! Otherwise, why bother to turn up?"
Following that Dream
May 2021. The Greatest Day in Sutton United's history. Promotion to the Football League. (EFL)
August 2021. First EFL League 2 game in their history, at Forest Green Rovers.
August 2021. As an EFL team, they join the Football League Trophy knockout competition. Known as the Papa John Trophy, in recognition of its sponsors. 64 teams enter from all divisions of the EFL. Including Premier clubs fielding their youth teams.
August 2021 to 8 March 2022. All played weekday evenings with very cheap tickets. They beat Crystal Palace U-21, Portsmouth, AFC Wimbledon, Stevenage, Colchester, Harrogate Town. All the way to the semi-final at Wigan Athletic – currently top of EFL League 1 on March 8.
Following that Dream away to Wigan Athletic
Semi final. Final at Wembley.
Bobby: "It's a long way, Andrew. Even on the Supporters' Club coach. Leave Sutton 13:50. Game starts 19:45. Back to Sutton 03:30. Still got to drive to Sutton and back. Half an hour each way."
Andrew: "You've got to follow that dream, dad. They might be the underdogs, but suppose they did win and get to Wembley? You will always regret not being there."
David: "Bobby … We are going to Follow that Dream"
In pictures…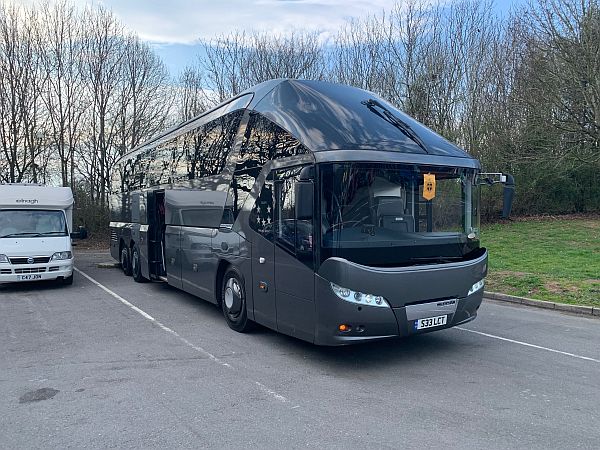 It didn't matter.
29 minutes: Sutton score
39 minutes: Wigan equalise
1:1 half time
Second half – both teams have chances to win it. End to end stuff. But, on 94 minutes, the ref blows the final whistle. Straight to the dreaded penalty shoot out.
PENALTY SHOOT OUT. 1:0, 1:1 all the way to 5:5. Who's taking Sutton's next penalty? DEANO. the bleedin' goalkeeper! He had already saved the first penalty. In classic Aussie "who cares" steps up and smashes the ball in the top right corner. HERO. And then, back in goal for the next Wigan penalty. Dives full length to the left to finger tip round the post.
HERO
We won. We won. We are going to Wembley. Let's play it again.
Words cannot describe how we felt. Little Sutton United had gone all the way to Wigan on a coach and beaten the big boys. Next stop Wembley.
The journey home soon went quiet, facing five hours back to Sutton, but not as we drove through Wigan.
The local police came on the coach and wished us all the best. And we wish Wigan Athletic all the best. A lovely football club.
Lighting a Candle for Diddley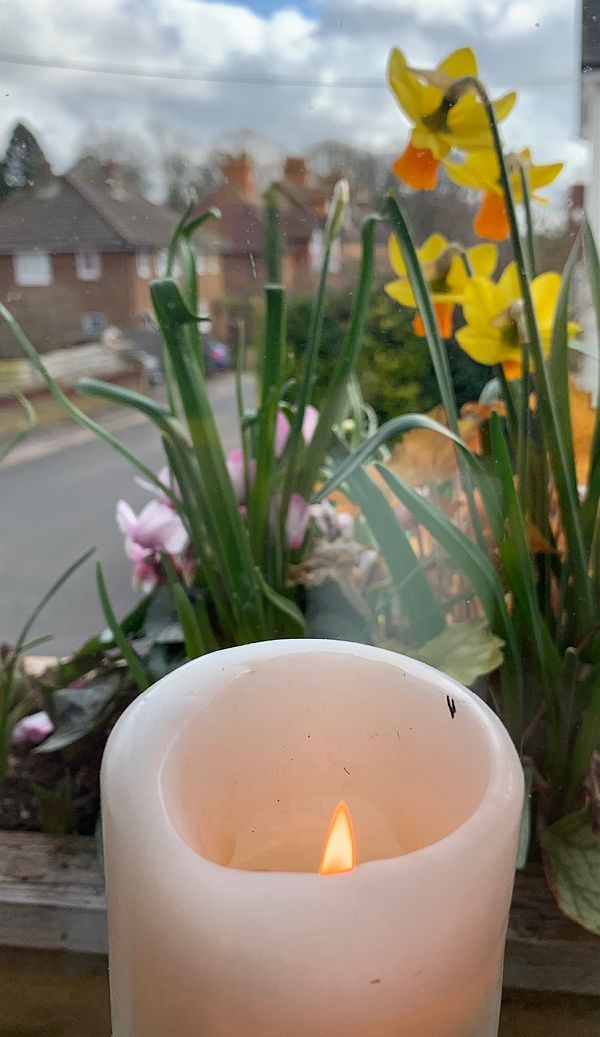 "Follow that Dream"
– – – – – – – – – – –
---