It's a Beautiful World… The Purple Martin.
The Purple Martin.
Some of our readers live a long way away. One such is Janis. Sister of our friend Rob. An English Rose, living with her husband in Arizona, US. Whilst retaining a love of the Surrey Hills, she embraces the wonders of American wildlife and, now and again, is able to share with us. We are privileged to follow her lead by sharing this New York Times article with you.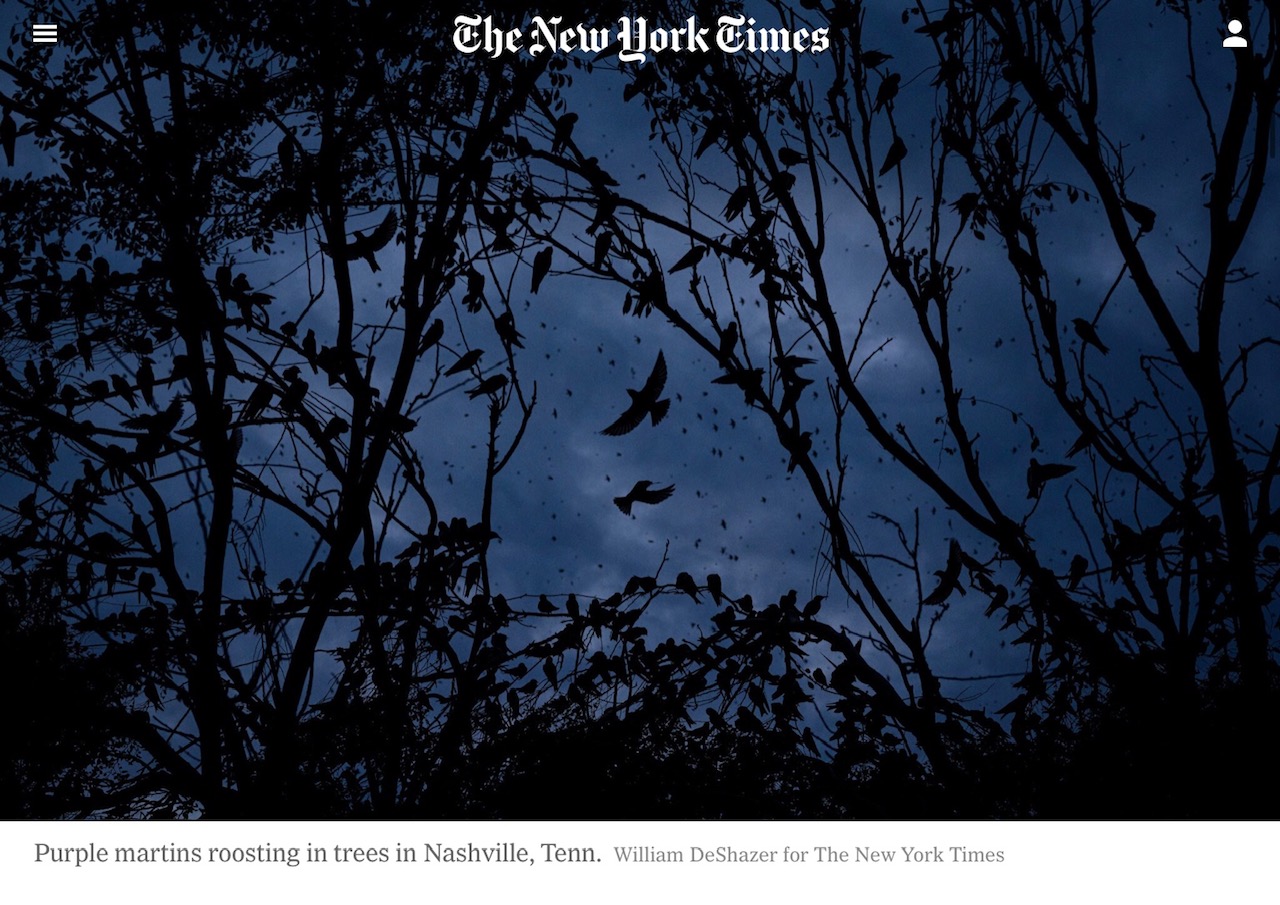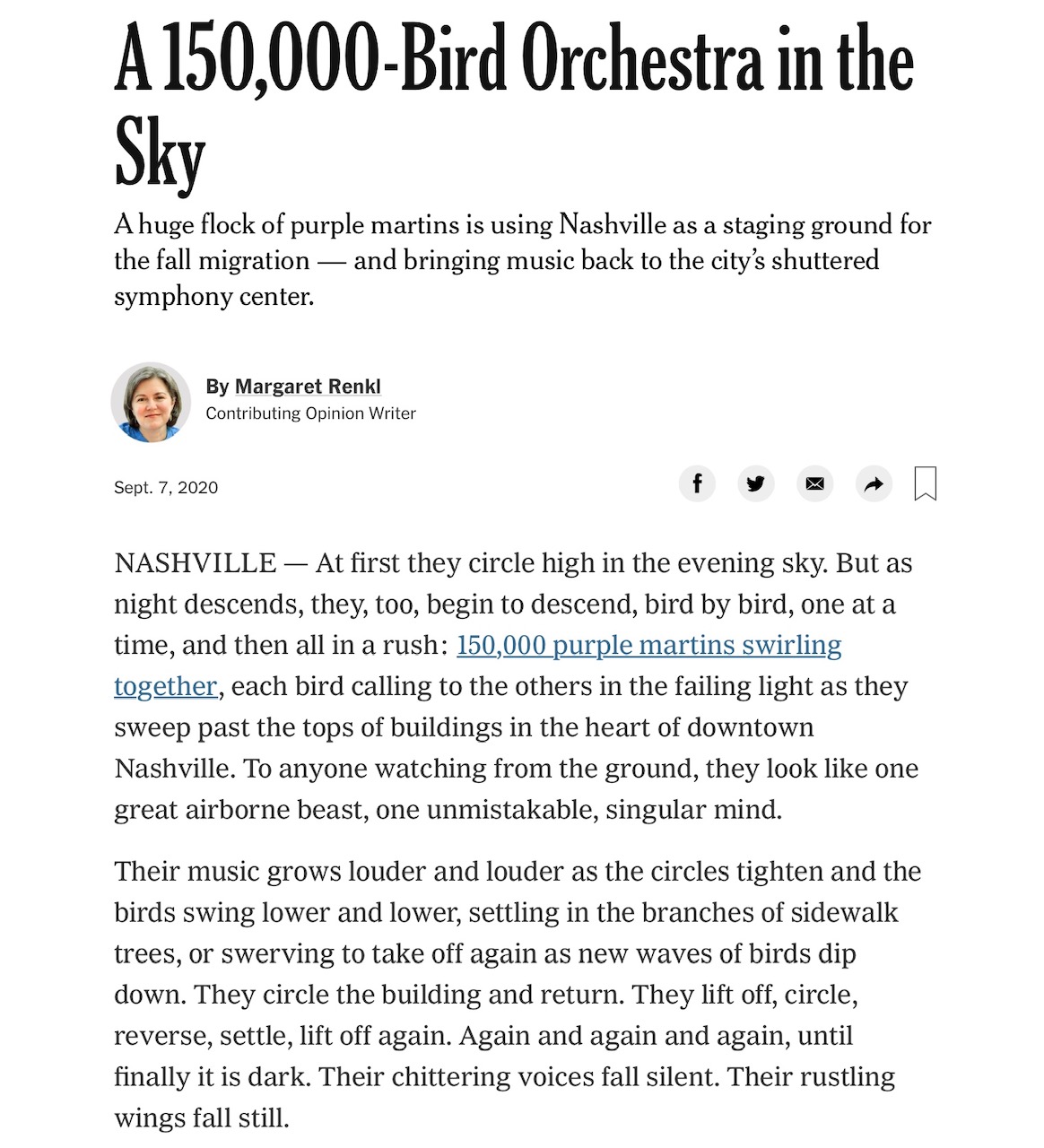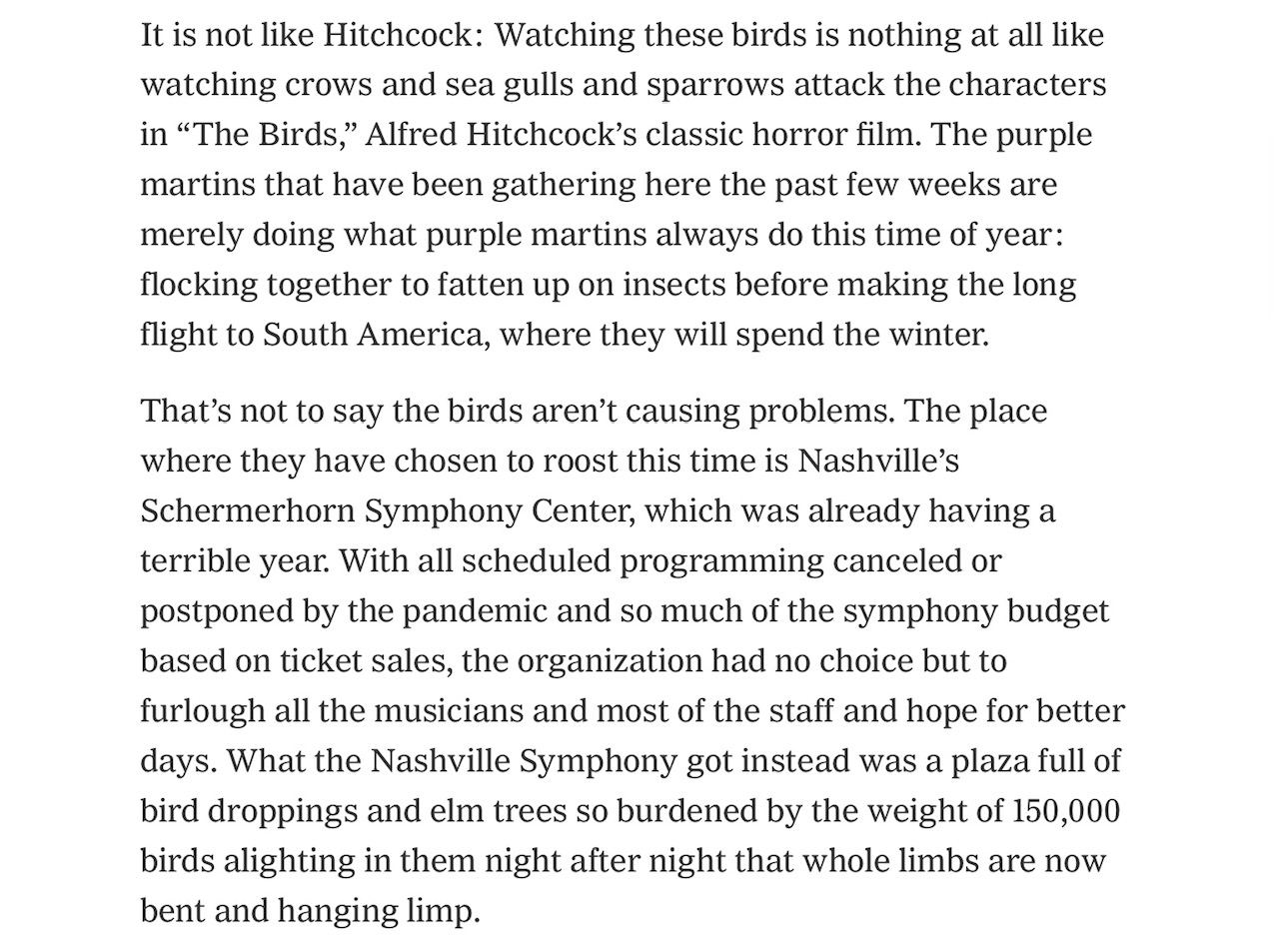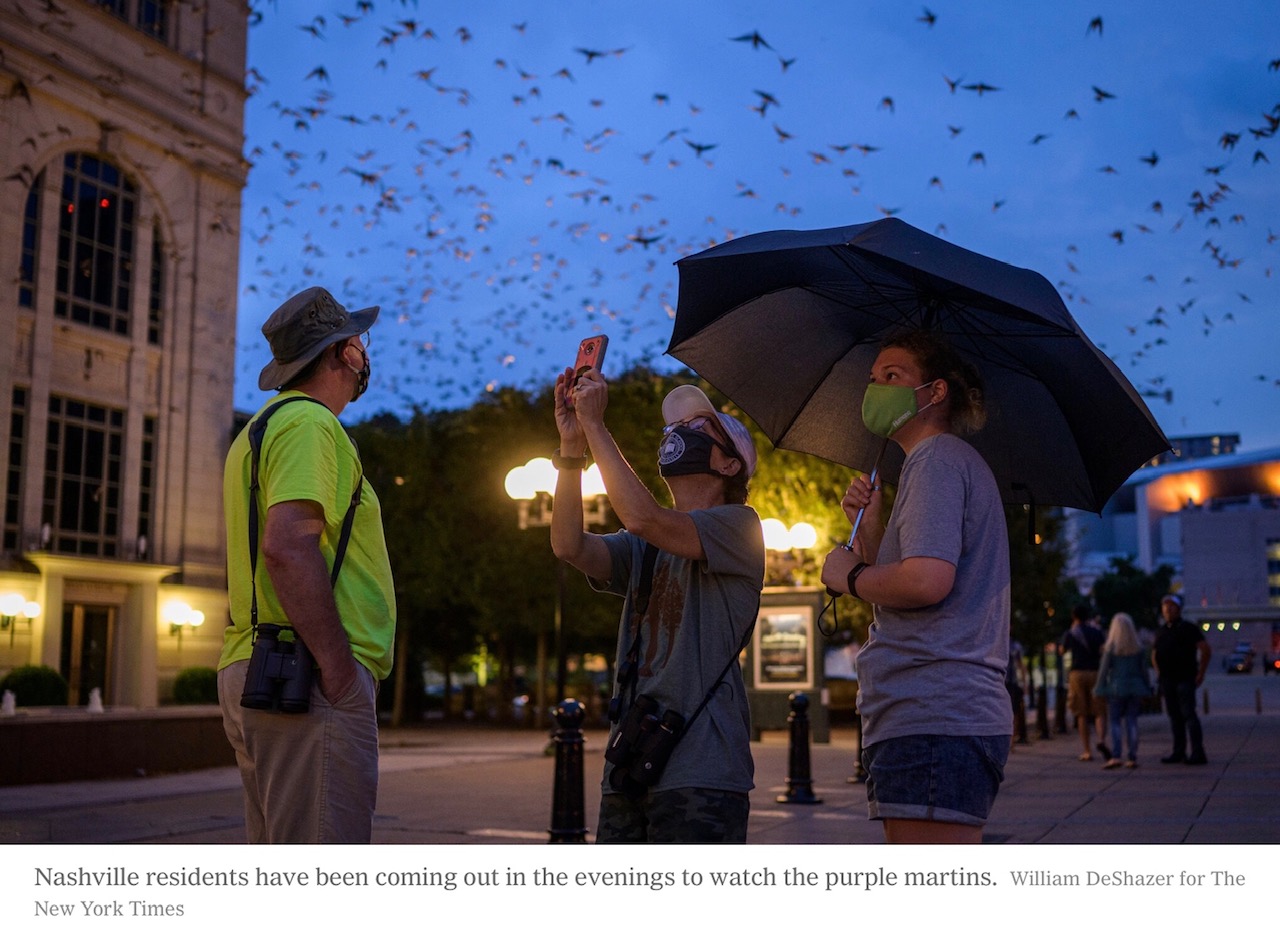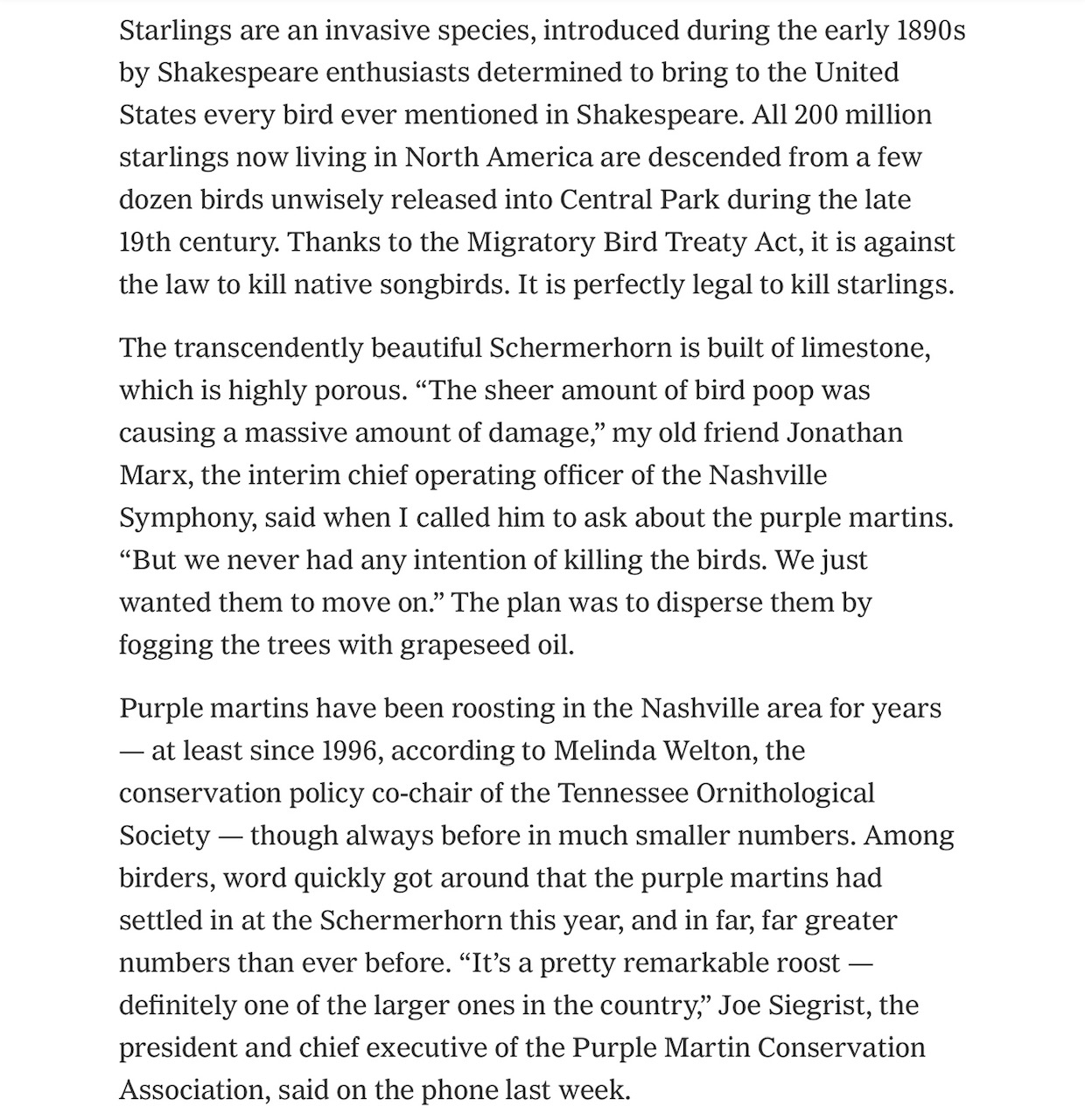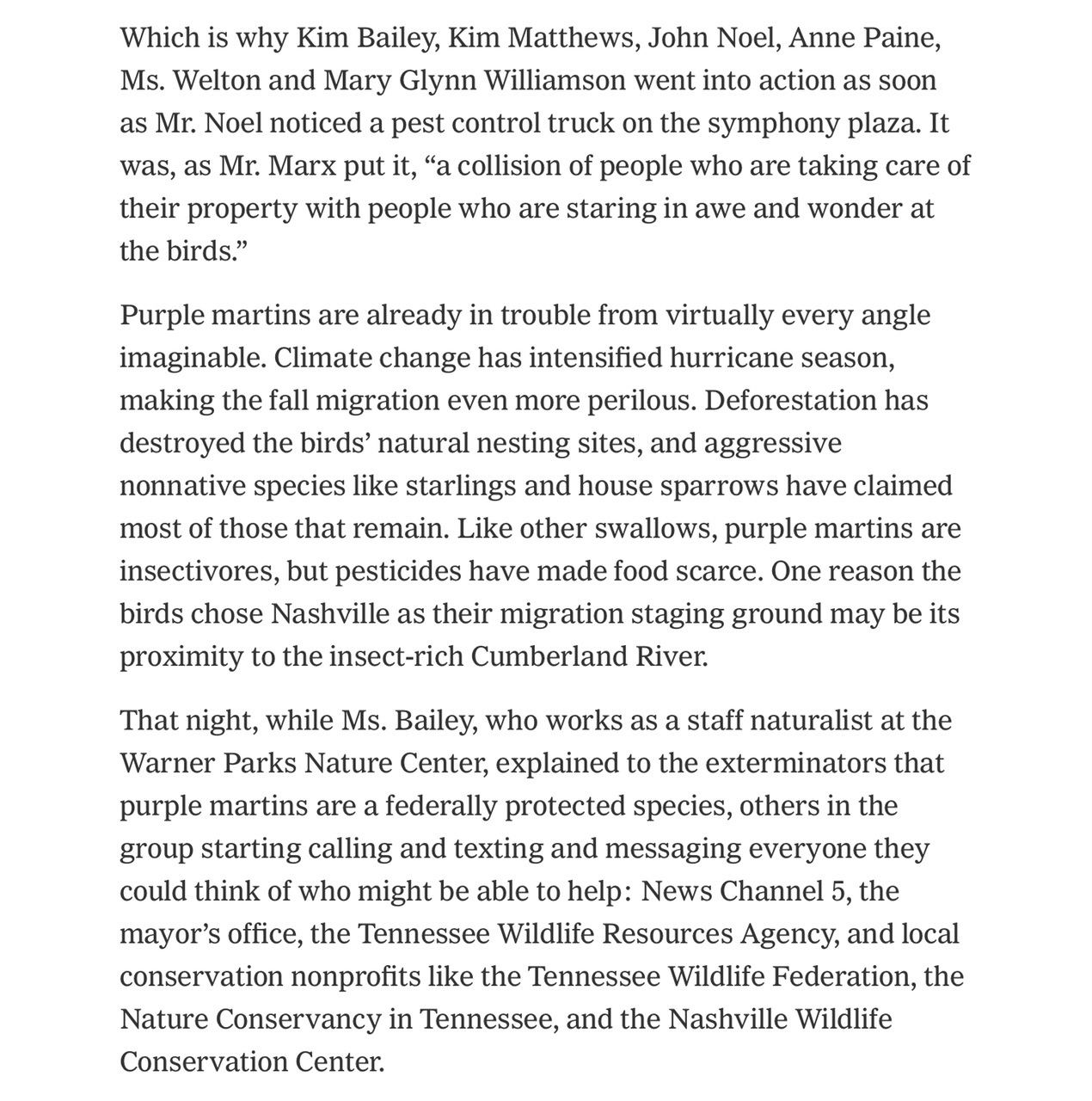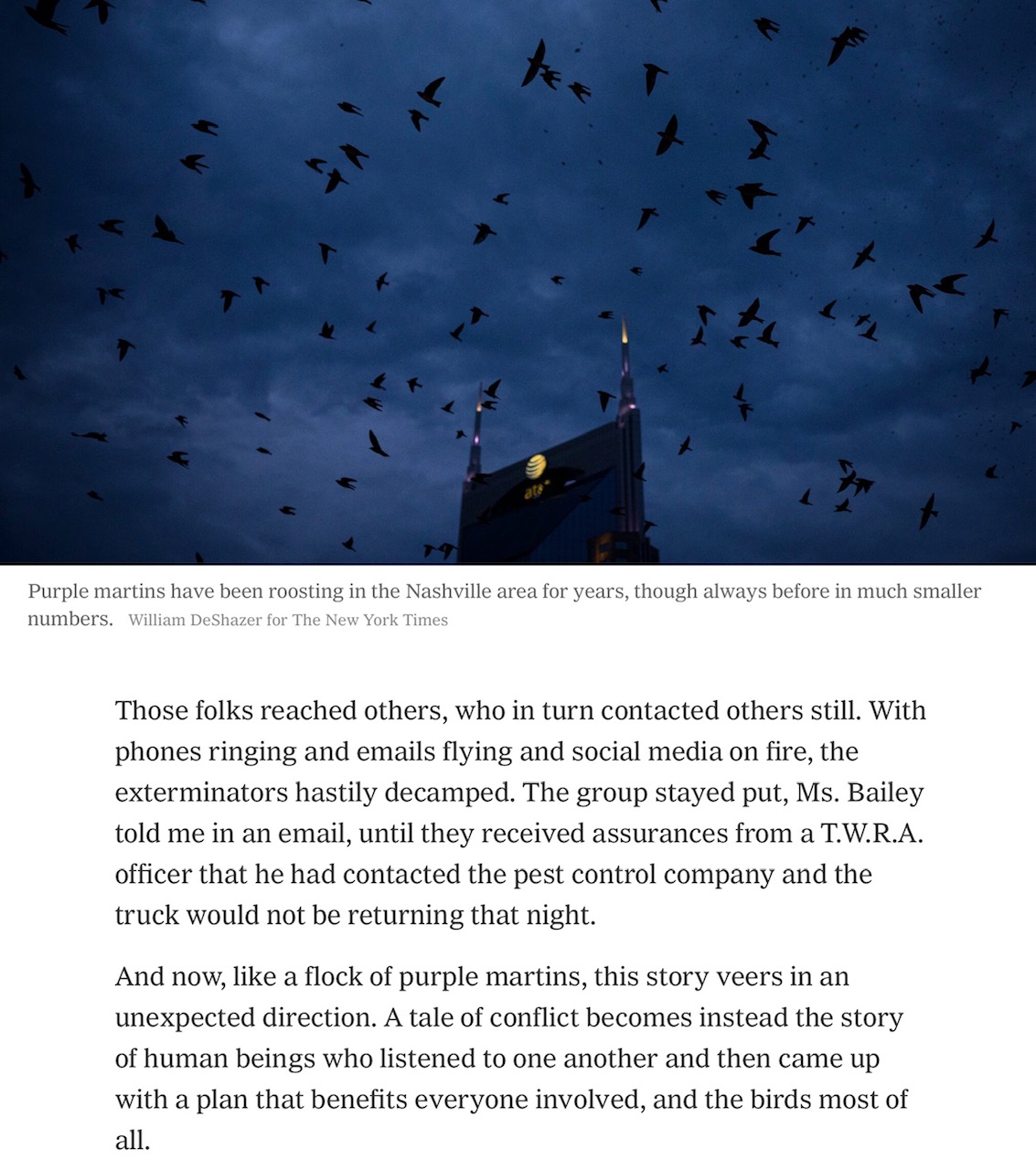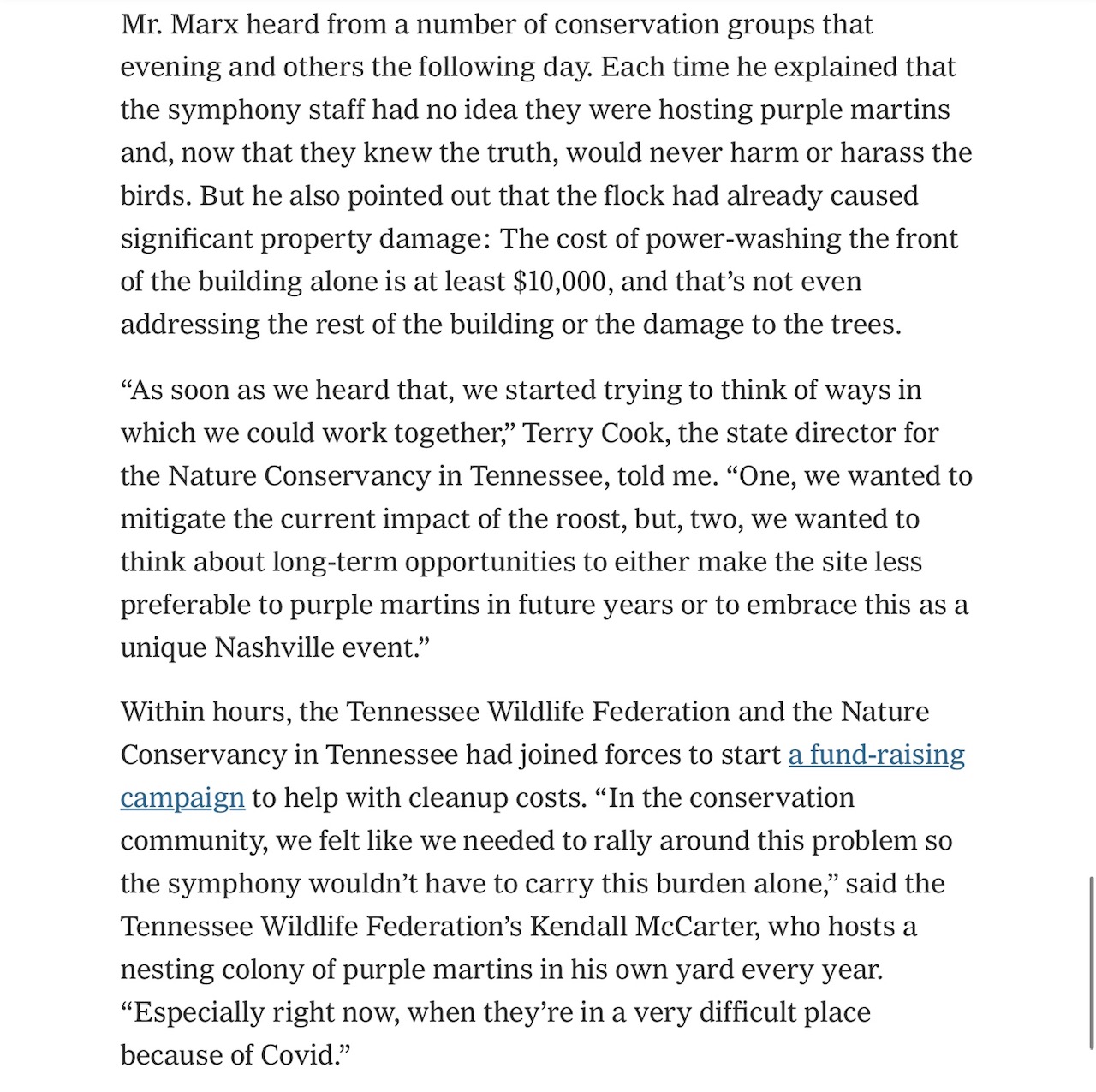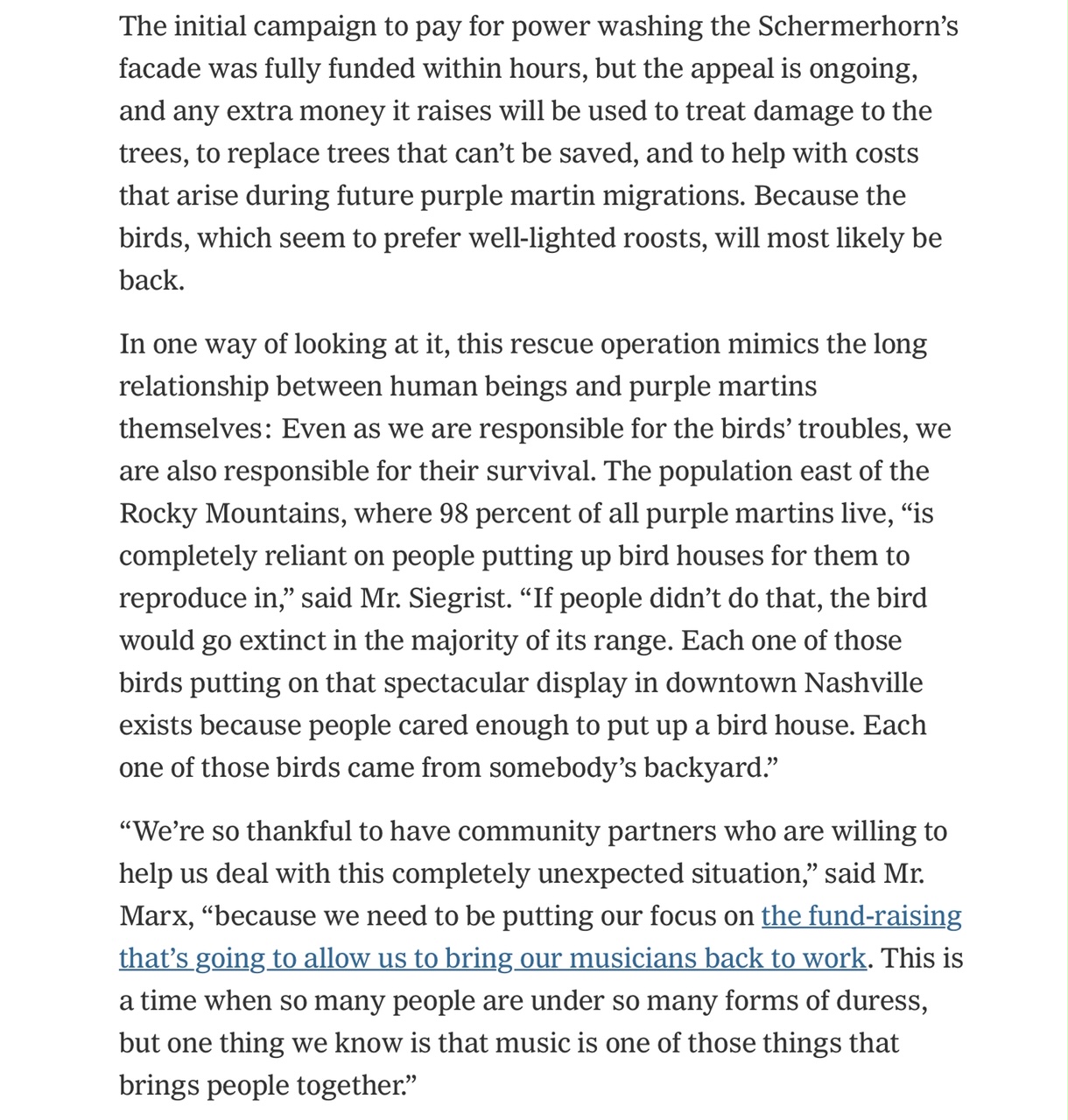 Click here to for the complete article in PDF format on the New York Times website.
Notes.
We have learned a new word. "Synanthropic". Meaning that, in the case of the Purple Martin, it has developed an association with humans over time and benefits from being in close proximity to them. So much so that the eastern species of the bird has made a complete transition from nesting in the wild to relying on human provided nesting sites. The relationship with human beings started a long time ago. The Cherokee were known to have hollowed out gourds for nest sites, as they saw the birds as allies against insect damage to their crops.
The problem now is that their reliance on human "landlords" is being put to the test, as one study has shown. Nearly 90% of "landlords" were over 50. The younger generation were not showing the same enthusiasm, nor possessing the resources, to provide Martin housing. British House Martins have also developed a close relationship with their human friends. Although we see fewer nest sites than we used to, there are now products on sale to fit on your house to encourage them to start a new colony. The New York Times article demonstrates an overwhelming human need to be at one with our wild friends.
Purple Martin: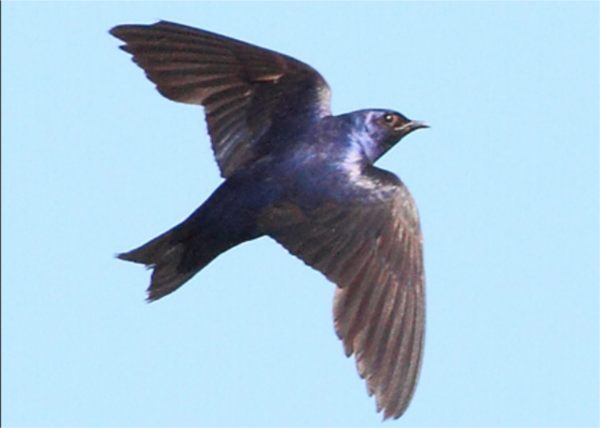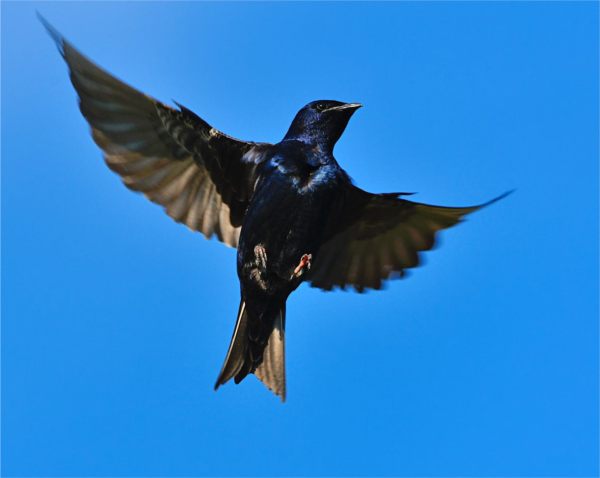 Lighting a Candle for Diddley.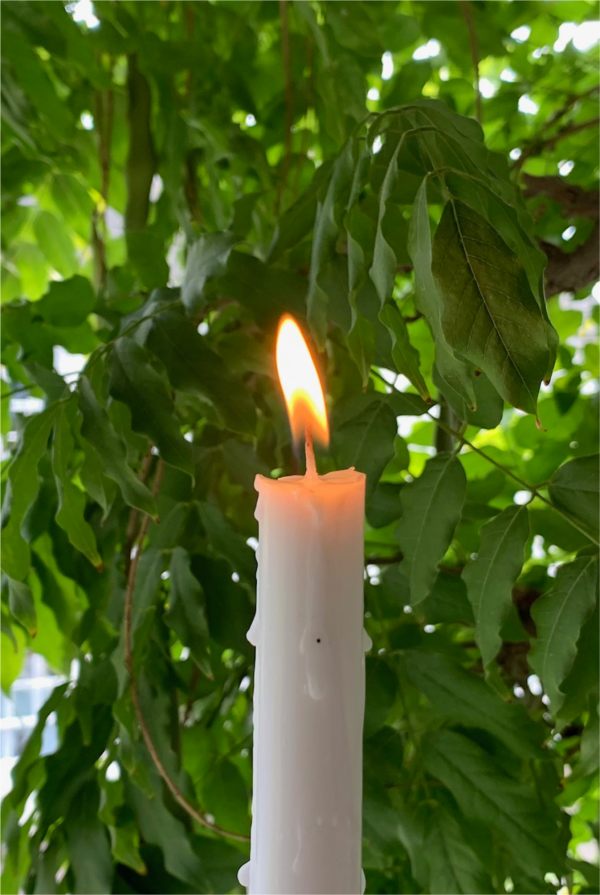 Diddley loved birds. Especially Swallows. In North America, all seven species of Martin/Swallow are known collectively as Swallows.
– – – – – – – –
---