Mattock Mike
The Charitable Paths of Holmwood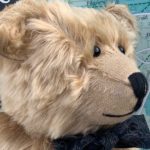 This week we are delighted to hand over our mid week blog to Mike next door. He may be the same age as Bobby, but has ten times his energy! A mattock is his chosen weapon. But first, a hefty sledgehammer. And all to raise money for his charity. St Catherine's Hospice in Crawley. Over to you Mike…
Mattock Mike
As we all know, key workers have been working tremendously hard during these times for us. Often working extended and exhausting hours.
South Holmwood villager Mike Murray and his local friend Charlie Turner have set out on a quest to emulate the twelve hour shifts that NHS and care staff are being challenged with at the moment.
They are clearing the paths and laying a hard all weather surface for the benefit of the local community for 12 hours non stop for three days in a row from Tuesday 28 to Thursday 30 April.
Charities are in desperate need of donations due to the financial strain from the Covid-19 lockdown. Fundraising events that charities across the country rely on have been cancelled.
The donations towards Mike's fundraising project will be going directly to St Catherine's Hospice in nearby Crawley If you can, please donate at:
https://www.gofundme.com/f/mattock-mike-murray
Lighting a Candle for Diddley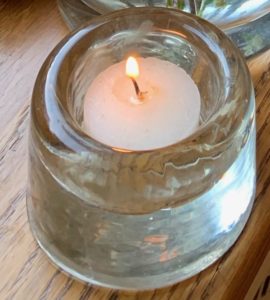 ---