Merry Christmas from Mindfully Bertie.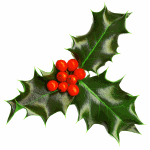 Merry Christmas from Mindfully Bertie.
This is a simple story of wanting to thank all our readers and supporters and wish you all a very Merry Christmas. Keep reading the blog in 2019. We have no idea what will be in it – as we had no idea in 2018. That's part of the fun. The opportunity to have guest writers is still there. As is guest "Lighting a Candle for Diddley". All we need for the latter is a few words and a picture of where the candle was lit.
So without further ado here are the contributors split between Laurel Cottage and the Narrow Boat "Sola Gratia".
Each has chosen a song for you to enjoy…
Laurel Cottage
The Ball Family
The Ball family is represented here by Marie and Giselle. Mother and daughter. Photo by dad Andrew. They are true musical theatre lovers. Together with sister Daisy-Mae appearing in productions and in Marie teaching dance and the piano.
They have chosen:
Marie, from 42nd Street
Giselle, from Matilda
Daisy-Mae, from School of Rock
Betty Boop
"Well hello there! Have you ever wondered how I stay so young and beautiful? See me later and I'll whisper in your ear!
Many years ago, the wonderful Bing Crosby sang a Christmas song especially for me."
Mele Kalikimaka
Trevor
I must say I do have a little penchant for soft jazz. Especially by the ladies. So here is the marvellous Diana Krall singing the Christmas song.
Eamonn
Oi have heard that Diddley loved Oirish music and particularly that feckin eejit Shane MacGowan when he still had teeth. With the Pogues and the Dubliners.
Bertie
I have adopted Sarf London. If you read our preview to Mindfully Bertie, you will see I came from America. But, clearly, I have become a reincarnation of Bobby's dad. In recognition of that, my song is from the wonderful Chas and Dave… "Wonder where he is now?"
In memory of Chas.
Your can read the Preview by clicking here.
Please note that this blog for 23 December 2018 is our 121st blog!
Sonny
Sonny is our technical expert at Laurel Cottage. Specialising in YouTubing. Diddley adored him. And he her. So, his music has been chosen for him and his granny together. Acknowledging her love of Irish music.
Mary Black sings "Sonny". (Nice colour, Sonny).
Bobby
I love Sutton United. David and I go most weeks. We moan, we are disappointed always knowing that it could be this match that raises our spirits to the heavens. Being a supporter means loyalty. No different to the loyalty of a bear who has seen me through over three years of bereavement with fun, laughter and a few pensive moments. My song has elements of that. Karen Carpenter had for me the most heaven sent female voice of all time. And yet, of course, she can engender a sadness from her music and her life. Here she is in Christmas mood.
The Crew of NB Sola Gratia
Tim
The Captain of "The Good Ship" and the Technical Director of Mindfully Bertie enjoys an eclectic mix of music, probably driven by the fact that he grew up through the Glam Rock and Punk eras of the 70s and 80s. Although some would say he has never grown up at all!
The photograph above was taken by a good friend of his. There is a certain poignancy in this, as the photographer concerned has his own issues with alcohol.
To pick a favourite tune is impossible, so he shares a couple of songs here. Like Bobby, Tim thinks Karen Carpenter has the most superb voice. He also loves the guitar rift at the end of "Goodbye to Love" – so often cut short by the radio stations is the day when they hated instrumentals! More recently, Rumer came along. As good as Karen?
For Christmas songs, there are so many to choose from. Some great, many awful, as singers try and jump on to the bandwagon. Irreverent it may be, but he loves The Pogues and Kirsty McCall. But he presents a couple of songs that are perhaps a little more different from the norm, but well worth a listen. Then, to round off, something totally non-Christmassy and raucous that his eldest daughter (a classical pianist!) introduced him to! Tracey hates it…
Carpenters – Goodbye to Love
Rumer – Slow
Pentatonix – O Come all Ye Faithfull
Lady Antebellum – Have Yourself a Merry Little Christmas
Flo Rida – Low
Or, if that's a bit too much for you, how about this classic…
Massive Attack – Unfinished Sympathy
Tracey
Love Love Love the Pentatonix. Their music is simply superb and I am so in awe of the way they produce such haunting harmonies using only their God-given instruments; their voices, and, in the case of the beatboxer, his mouth, hands and chest.
This song; Mary Did You Know makes my spine tingle every time I hear it. Particularly poignant at Christmas time, but apt anytime, it sums up the Nativity so beautifully, telling of the reason for the baby Jesus's birth. As a mother myself though, it really makes me wonder just what could possibly have been going through Mary's mind and heart. 'When you kiss your little baby, you kiss the face of God' – Wow! Just Wow!
Pentatonix – Mary Did You Know
Guide Dog Oakley
Well, I'm not gonna be the man who walks 500 miles but I will most definitely am the DOG who has walked a gazillion miles!
The Pretenders – I Would Walk 500 Miles

Lighting Christmas Candles for Diddley by the Christmas Tree.
This Christmas tree is special. Three years ago Bobby stopped decorating Laurel Cottage at Christmas time. He saw no point at all. Granddaughter Layla changed all that. Insisting that if she was coming to stay she wanted a Christmas tree and the windowsill covered like a nature table. Just as it had always been. And a National Trust hand made wreath as well.
Standing by my Christmas Tree
…. (with a little melancholy)
sung by the wonderful Cara Dillon
Standing by my Christmas tree,
Wishing you were here with me,
The snow is falling everywhere,
But it's not okay that you're not there…

Lonely footprints in the snow,
And where they lead nobody knows,
I feel the frost beneath my feet,
The angel's breath upon my cheek…

Silent night, holy night,
Can you hear the carolers singing in the night?
They sing, "Silent night, holy night,"
Let their voices guide you from the darkness to the light…

Walking down St Michael's Street,
Where once you swept me off my feet,
I've traced these steps a thousand times,
I'm always hoping for a sign…

So Christmas Eve is here again,
Glad tidings and good will to men,
I'll always keep you in my heart,
You've been there from the very start…

Silent night, holy night,
Can you hear the carolers singing in the night?
They sing, "Silent night, holy night,"
Let their voices guide you from the darkness to the light…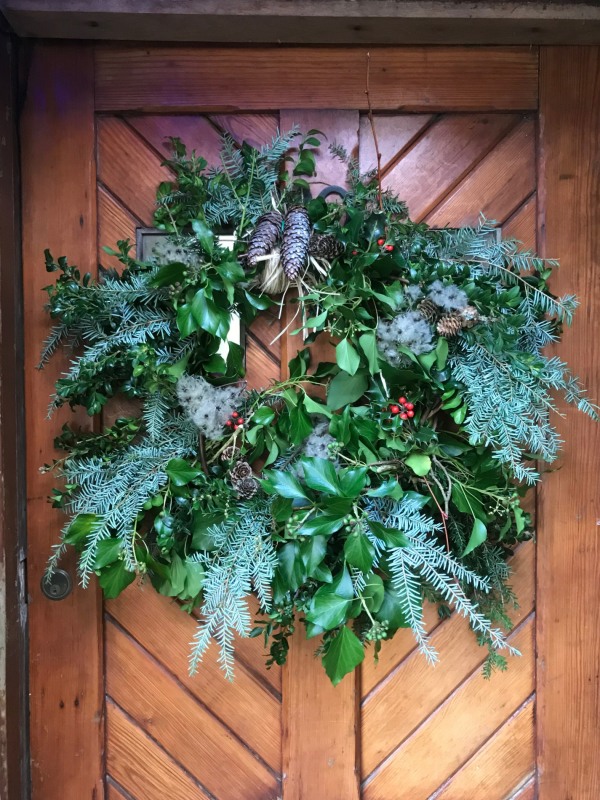 So Merry Christmas to everyone. If you are lighting any candles, why not light one to Diddley. She would be amazed.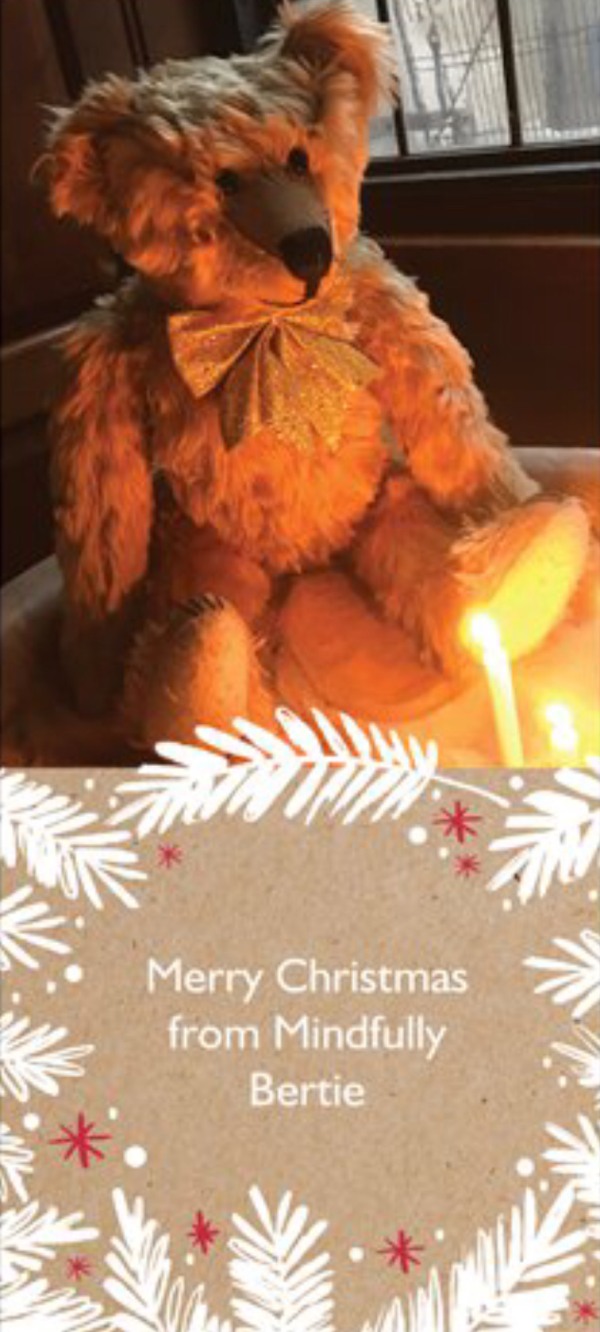 – – – – – – –
---