Parham: When the Americans came to Suffolk
Parham
Bertie: "You OK, Bobby? You look a bit Uncle Dick!"
Bobby: "Cream crackered Bertie. The buses and Sutton United yesterday were brilliant, but I'm knackered."
Bertie: "Let's stop at Lakeside services. Have a rest and a large Americano… with milk. I know it's a ghastly dump, but you need a rest."
I was right and soon we were cruising into beautiful Suffolk. Leaving the A12, as directed by June, and heading towards Parham Airfield.
And there we were. Suddenly the countryside opened out into one of those East Anglian vistas. Big fields and even bigger skies. Peaceful. Imagine a skylark singing. Only a squat building with a Stars and Stripes flag flying giving away a very different scene over seventy years ago.
The bedlam of heavy bombers taking off day after day. The anxious wait to see how many came back. And then it was all over. The Americans went home. The airfield was restored to its former landowners. The runways dug up. And farming resumed. Just the squat building, a bit of concrete and some large hangers that became home to pigs.
Many years later that squat building, the control tower, now dilapidated, was taken over by volunteers. They restored the building and created a museum in memory of those young American airman who came to a foreign land to fight a ruthless enemy. 743 were killed or missing in action. 740 shot down and captured in enemy prison camps. And eventually the liberty we all enjoy today was restored.
In 1940, the Royal Air Force was our last defence against Nazi Germany. We were on our own. We fought and won the Battle of Britain and prevented the planned invasion. Pearl Harbour dragged America into the conflict. Giving Hitler the excuse he had sought to immediately declare war on the United States.
The only way to fight and defeat a determined enemy was to try to stop their aggression. Basically to bomb and destroy the infrastructure that supported their war machine.
The RAF tried bombing in daylight and got shot to pieces. From fighters and ground attack. And then the Americans came. East Anglia was suddenly invaded by young American airmen. Aerodromes were hastily built and the bombers came. Mostly B17 Flying Fortresses. They bombed by day. The RAF by night. Both suffering horrific losses of life. But what was the alternative?
And here is the museum sign. Only open on Sundays. And it was Sunday. Simpers Drift was just round the corner. Hello to June and Nic . "We are off to the museum."
Parham Airfield Museum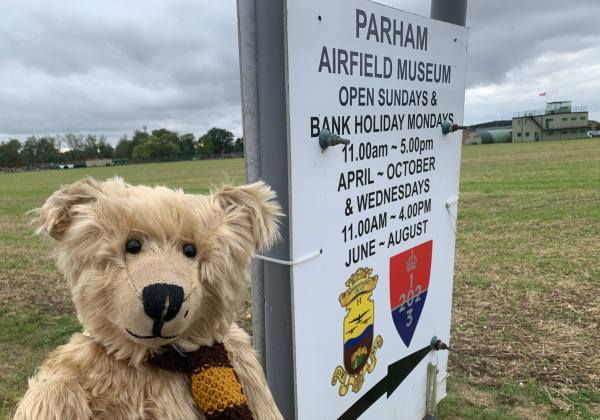 Station 153, Framingham, was built in 1942, using land requisitioned from local farms. The runways were constructed from hardcore brought in from bomb sites in London and the Midlands. Living accommodation was provided for 3,000 personnel.
The history of the next few years as an operational base is fully encapsulated in this marvellous museum. And then it was all over. The Americans went home. The runways mostly broken up and the land restored to its previous owners.
We loved this museum, but need to spend more time there. Particularly as it has an extra small museum adjacent to the control tower. We had never heard of The British Resistance Organisation, which was set up to meet the threat of armed invasion. Saving that for next time too.
Here is the website for the museum.
An interesting article of reminiscences.
And the museum: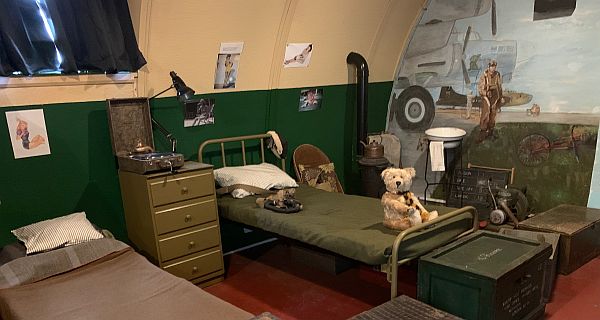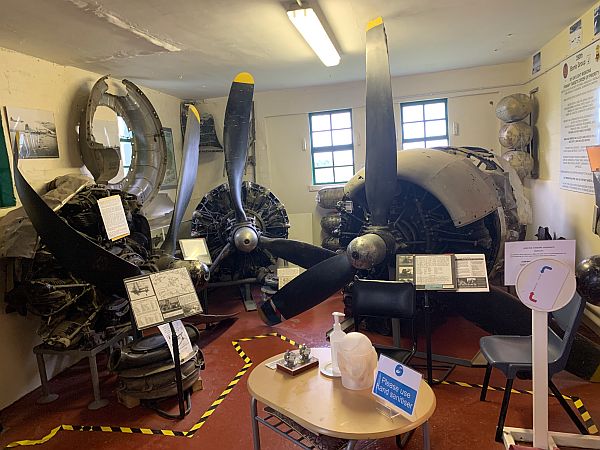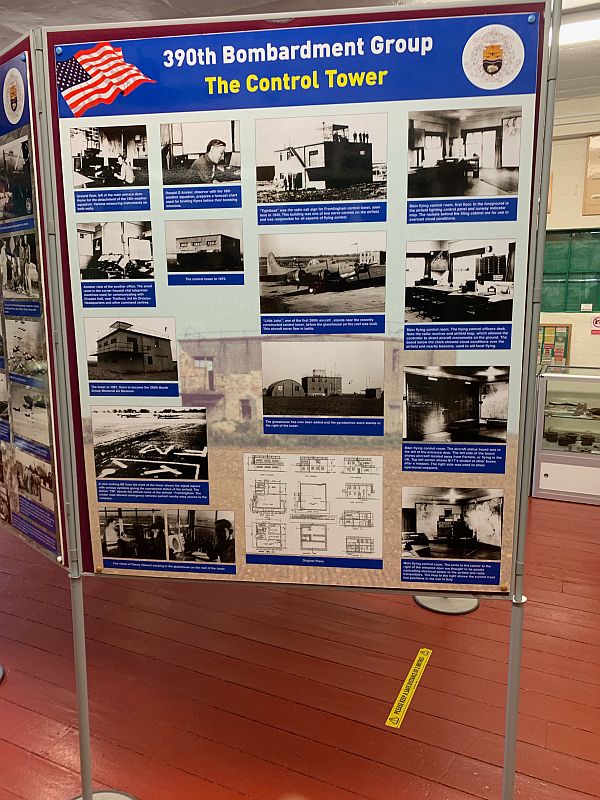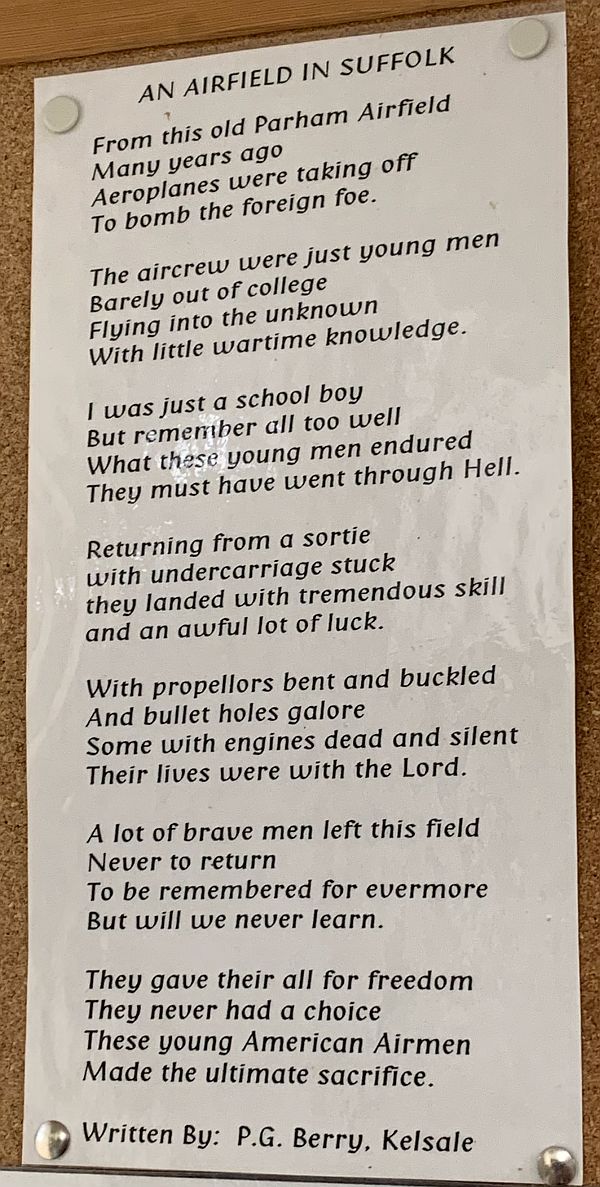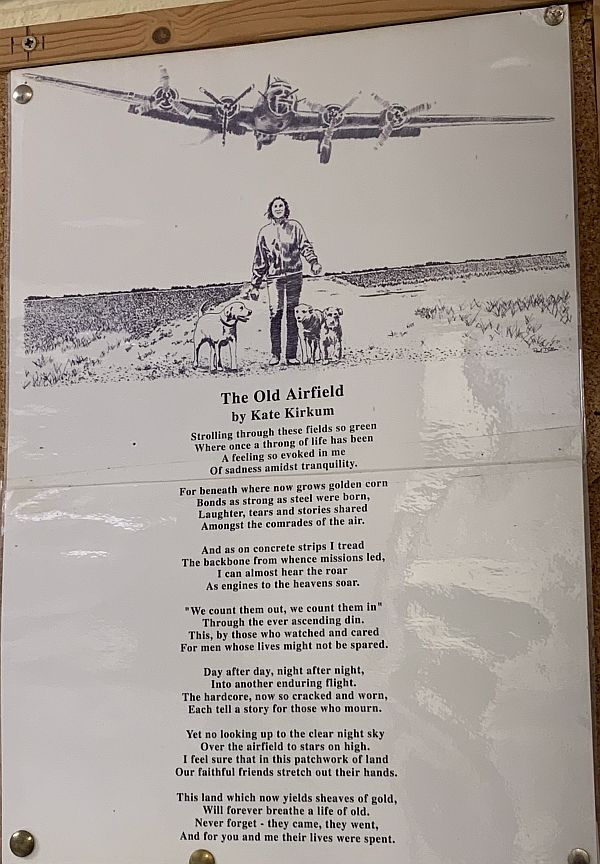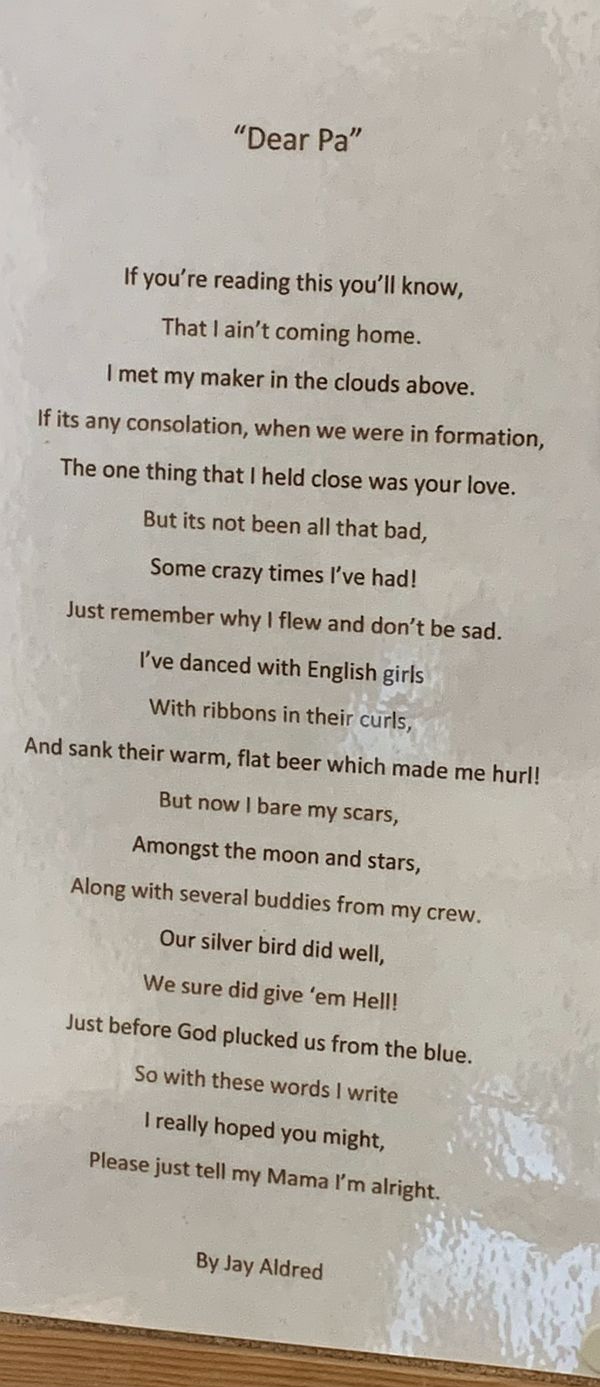 St Mary's, Parham
We went to the village church to see the memorial to one particular B17 that crashed close by. It's hard to imagine a more rural scene nowadays compared with when the Americans were there in force.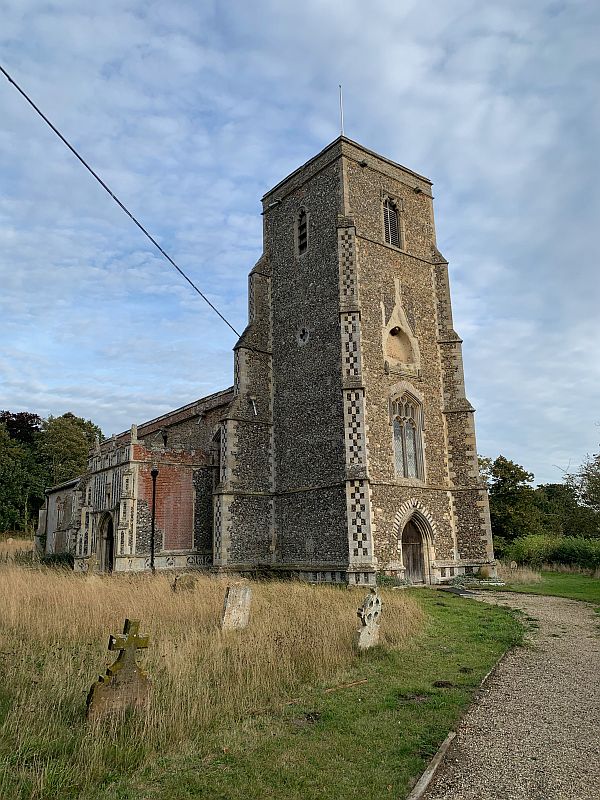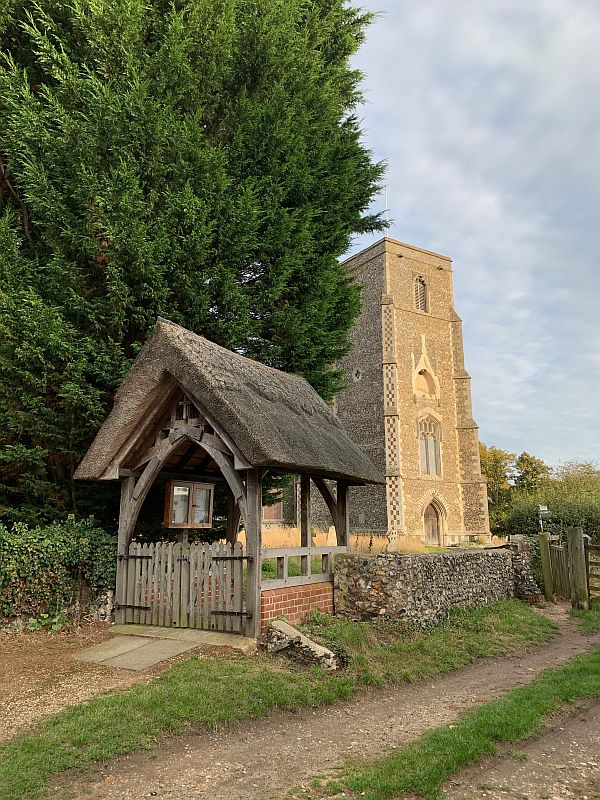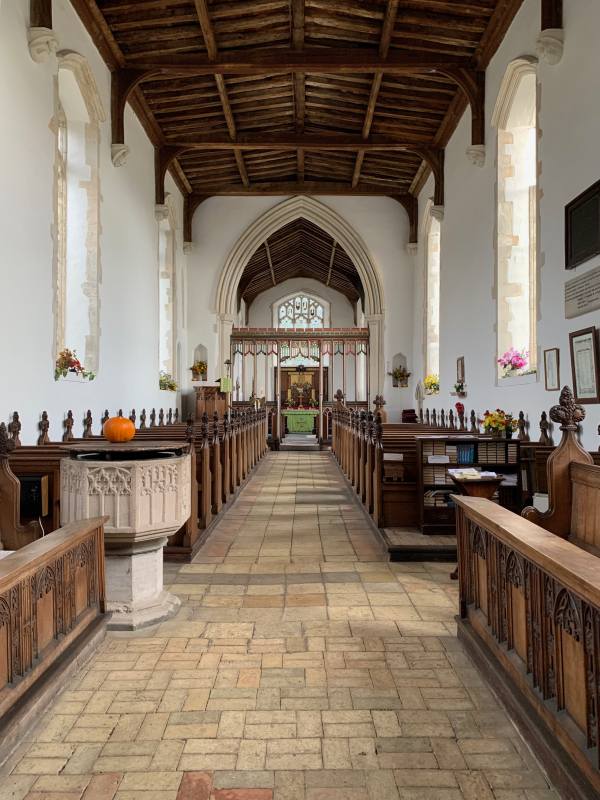 B17 Flying Fortress
Bobby couldn't let the moment pass without remembering how much he has missed air shows since 2019. Particularly the famous Flying Legends Air Show at Duxford in Cambridgeshire. Cancelled for two years, it is transferring to Sywell in Northamptonshire.
Duxford is the Imperial War Museum's jewel in the crown. Many historic aircraft are restored, maintained and flown from there. None more famous than Sally B. The last flying B17 Flying Fortress in Europe. Privately funded, and run by volunteers, Sally B is an amazing tribute to the dedication of its supporters.
All the pictures that follow were taken at Flying Legends Air Shows over the last fifteen years. Most are of Sally B, either as herself or masquerading as 'Memphis Belle' for the film of the same name. Two other B17s came to Flying Legends in 2008. Pink Lady from France. Liberty Belle from the US.
And finally this superb YouTube video was filmed at Flying Legends 2008. It's a sobering thought that of the three B17s we have featured, only Sally B still flies. Pink Lady is retired. Liberty Belle caught fire and was crash landed in a field and destroyed. Nobody was hurt.
Lighting a Candle to Diddley and to Private Evan Davies
Today is Remembrance Sunday and once again we remember Private Evan Davies on behalf of Diddley.
— – – – – – – – – – – –
---