The Treasures of Sutton Hoo
Sutton Hoo
Bobby stood on top of the burial mound of one of the greatest archaeological discoveries of all time. The marvellous tour guide was ending her tour of the Royal Burial Mounds to the gathering by asking "Does anyone know where the treasures of Sutton Hoo were kept during the war?"
Naturally, he responded: "I do. I've been there. Aldwych Underground station. Disused tunnels. In fact, if you look at the London Transport Museum website, you will find they have just restarted tours – including one of Aldwych disused underground station. 160 steps down and the lift hasn't worked for years."
How Aldwych saved Sutton Hoo:
It was a satisfactory conclusion to an interesting afternoon. He hadn't taken me, as ancient history isn't really my thing. Preferring the industrial revolution world of canals, steam trains, buses, trams and planes. But it had been a nice walk and a really interesting presentation by the guide who had poured life into the story.
How high above the River Deben, an ancient civilisation had dragged a large ship uphill and then buried it. To become the burial site of a very important person. Possibly an Anglo Saxon king…
The guide's final comment was to ask how many were there, because they had seen the film 'The Dig' Numerous hands went up.
The rain had started again as he stood on that mound thinking that, way below his feet, was a ghost ship. The outline of a sixty foot long ship that had disappeared in the acid soil, leaving behind just the evenly spaced rusty rivets that first gave the indication that a boat had been buried there.
Back in the National Trust's very impressive shop, he found that the film was based on a book and available on Netflix. So that was that. Or was, until he mentioned it to Nic and June. "You can use our Netflix account in the cottage." And he did. And we all watched the film, which is regarded as a fairly accurate depiction of the events back then. Embellished with a little poetic license.
Starring Ralph Fiennes and Carey Mulligan, it really did bring to life what brought about the discovery. How Edith Pretty had given the entire priceless collection of treasure found to the British Museum for the benefit of everyone.
And how the discovery had changed historical thinking for the period know as 'The Dark Ages'. When it was assumed that, following the Romans leaving, Britain had descended into a period of decline. The treasures in the ship proved that perception to be entirely wrong. Treasure from across the known world was found. Money. Jewels. Gold, silver. Proving trade existed. This was a civilised period, not a 'dark age'.
The full story is on numerous websites and you might well start at the National Trust's.
He never took me. We all watched the film. I knew that the British Museum is not far from Islington.
"Bobby? Will you take me to the British Museum to see the treasure?"
"Of course I will Bertie."
And he did, taking lots of pictures of bowls and things that you wouldn't normally give a second glance to. Unless you had stood on top of that burial mound in Suffolk. Knowing that the impression of the ship was still there. That these priceless treasures (by today's standards) had lain there for 1500 years.
And who cannot be moved by the helmet that is the star of the exhibition.
The British Museum
We recommend you watch these two videos by the impressively young, enthusiastic curator at the Museum.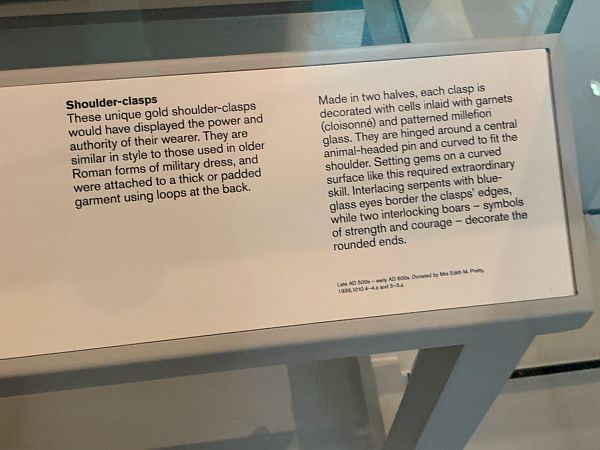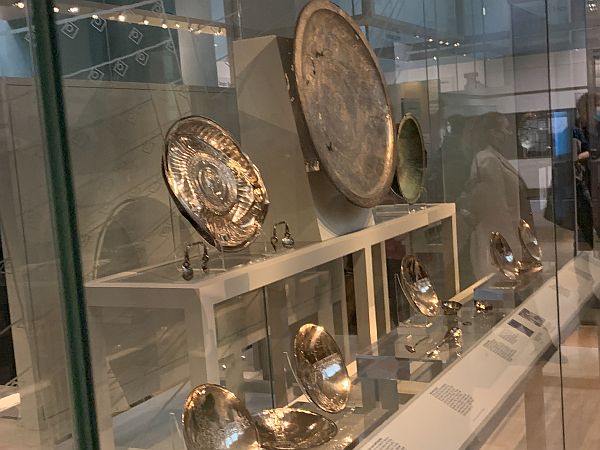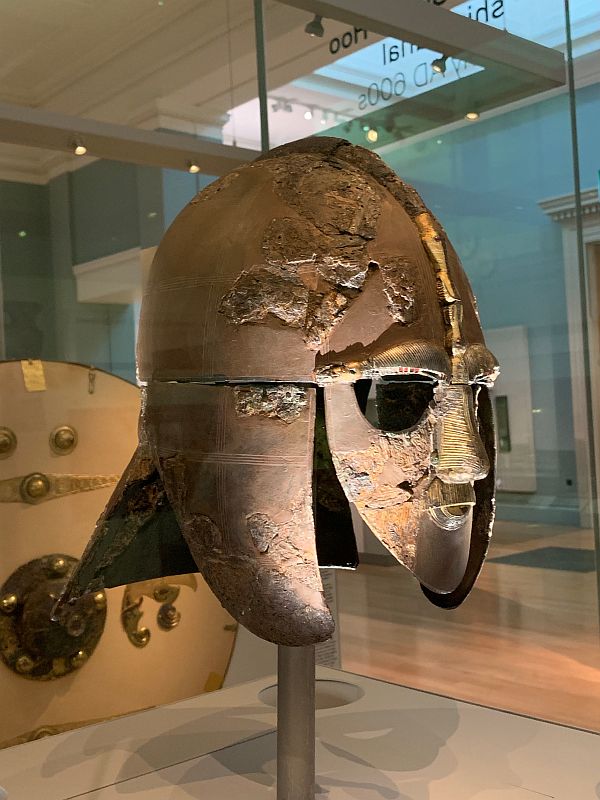 Lighting a Candle for Diddley
It's late October again. Everyone is talking about Halloween. How Diddley so loved treating the children. Dressing them up. Witches and cobwebs. It was a lovely time. And then the clocks went back and we settled down to those wonderful seasons of autumn and winter. All seasons are wonderful.
But then everything changed, and we were invited to an All Souls Service at our local church. A day to pray for departed souls. A time to remember our love for Diddley. This year we were invited by our dear friend the Reverend Virginia to her All Souls Service at the beautiful, ancient church of St John the Evangelist at nearby Wotton. A church we wrote about back in the spring.
A small gathering. Beautiful music. Poetry. Fine words. And the names of those we wished to remember read out by Virginia. One by one we walked up the aisle to light our candles in remembrance. Sad? Of course it was. I could see Bobby brushing away a tear. Peaceful, serene, but ultimately a celebration of life and memories. We were privileged to be there.
Poem from the Service

Dreams in daytime weariness
are menacing my heart
enmeshing me in memory,
tearing me apart,
insisting that I listen
and let the grieving start.
Come and let the rains fall,
softening up the earth.
Come and let the frost bring
Truth to a new birth.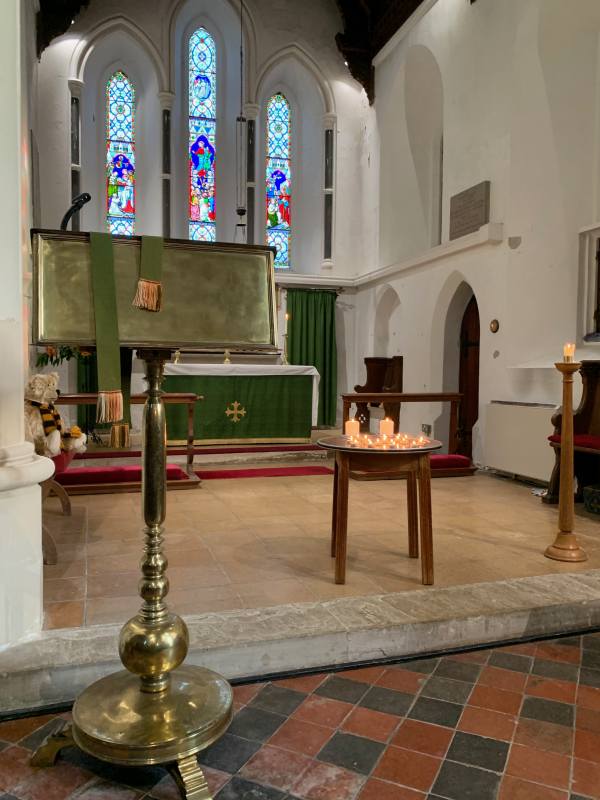 From the service

They are not dead: their memory is warm in our hearts,
comfort in our sorrow. They are not apart from us but part of us.
For love is eternal, and those we love shall be with us throughout eternity.
Say not in grief that they are no more, but live in thankfulness
that they were.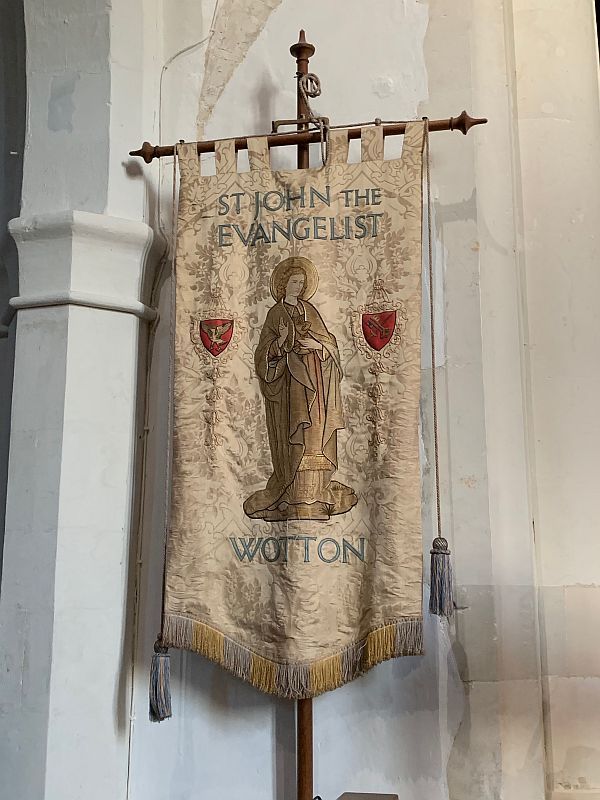 John Waite – "Missing You". (Diddley loved this song).
Puff Daddy – "I'll be Missing You".
—————-
---