Sometimes Always Never. Memories from a film.
Sometimes Always Never.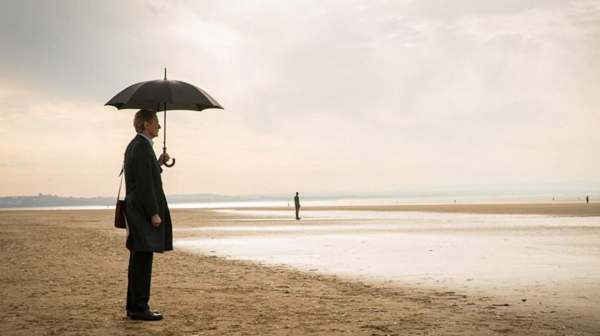 There is a "box" at Laurel Cottage. It has a lid. On the lid is the inscription…
"Bereavement".
The box is quite large sometimes. Placed in full view on the dining room table. Quite often it is at the foot of the bed when you wake up. At other times it is small at the back of the sideboard or even inside the sideboard hidden from view . But never forgotten.
It is full of wonderful things. Happy, smiling faces. Fun. Laughter. Grandchildren, a few years ago. Holidays, lovers, contentment. But it is also full of sadness. What might have been – Why us? Full of Cabinet Sauvignon and Glenfiddich. "Standard or large, Madam?" "LARGE!" Full of creativity. Posters, cards, rudeness and disdain for authority. Full of thoughts, like how proud the grandchildren would make you. How much they had grown, but how you were missing them growing up.
Sometimes always never…
The lid is loose. At times, it is nice to take it off and sift through the happy memories and put the lid back on. But at other times – and this is a warning – the lid comes off by accident and all the sad things come piling out. Not so often as the years go by, but usually as a result of emotional "triggers". It's really important then to accept that they will always be there, but their place is in the box. Relax and let them return of their own volition. And put the lid firmly back on. Go for a walk in the sunshine. Listen to beautiful music. Seek serenity. Maybe at Kingston-upon-Thames, or whatever suits you. The sea can be great for serenity.
It seems that the cinema can be a "trigger". Last year, we wrote about it following watching The Guernsey Literary and Potato Pie Society film. This year it happened again. At Dorking Halls, watching a most excellent film. "Sometimes Always Never". Multiple triggers. "Words", "Family upsets", "Merseyside", "Crosby Beach", "Another Place", "Bill Nighy".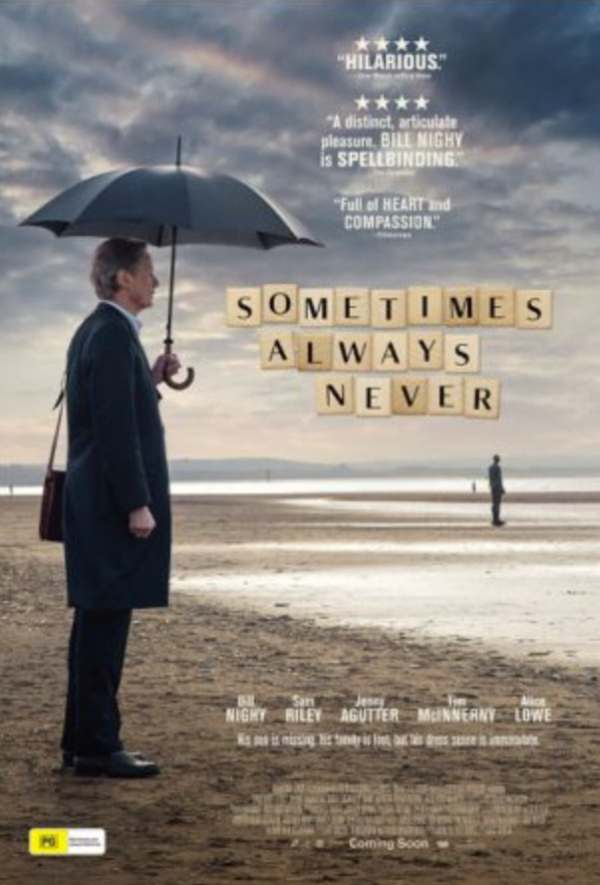 Just a week's holiday in 2014. Senior railcard. Free bus pass. Staying in Southport. Getting the bus into Liverpool as OAPs. Stopping one day at Crosby. Laughing, cuddling, kissing. Could life really be this good in old age? An Italian family restaurant most nights in Southport. Arm in arm on the pier. Billy Fury. Paddy's Wigwam. "The Phil". An open top bus ride. Afternoon tea at the Maritime Museum, Cunard style. Tate Liverpool, Port Sunlight. Ferry Cross the Mersey.
"Love you, Bobby. xxx"
"Love you, Diddley. xxx"
Southport
Southport Pier.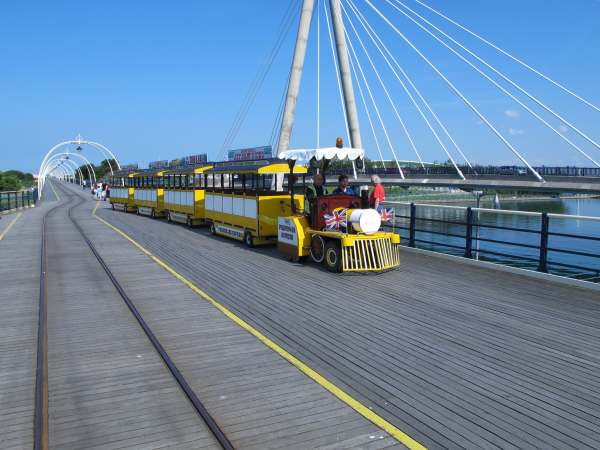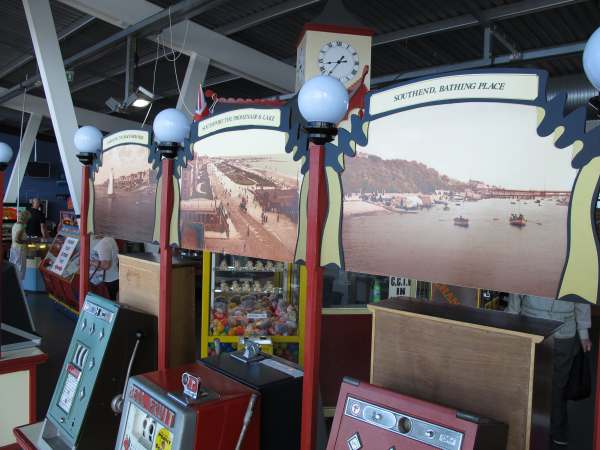 Crosby.
Anthony Gormley. (Angel of the North). 100 naked iron men looking out to sea. Strangely mesmeric in the right light. All casts of himself. And yet humorous as well. Some had socks that people had made with velcro. Some attracted the local dog. Some the space cadet on holiday. Bobby preferred the "contre-jour" effect against the setting sun.
Liverpool.
How about a bit of Gerry and the Pacemakers? "I like it". Number one, 1963.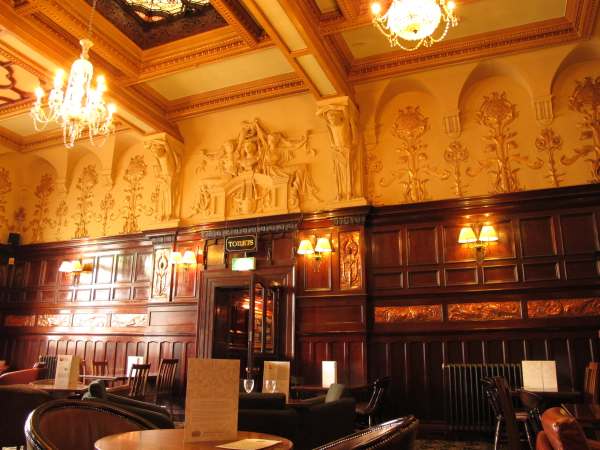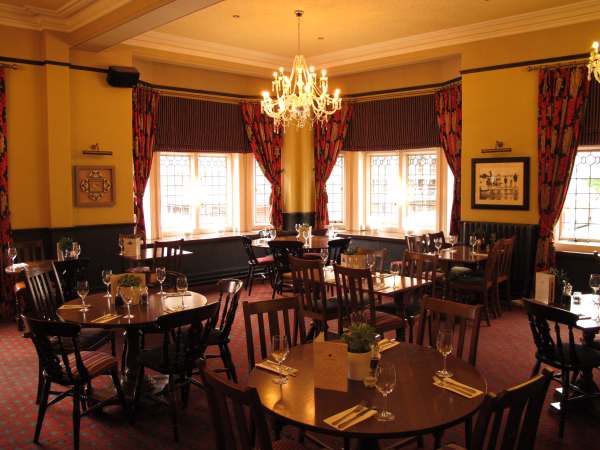 How about another Gerry and the Pacemakers?
"How do you do what you do to me". No 1, 1963.
"A Thousand Stars" Billy Fury.
If you go to Liverpool, you must cross the Mersey on a Ferry and go to Port Sunlight and many other places. When the boat leaves the quayside you get this over the loud speakers:
"Welcome to the most famous ferry in the World!"
Gerry and the Pacemakers "Ferry cross the Mersey" got to No 8 in 1964. It was re-released in 1989 as a charity record, with lots of famous Liverpudlian singers, in aid of Hillsborough when it reached No 1.
"Ferry cross the Mersey".
Port Sunlight.
That day the camera ran out. We will go back. Port Sunlight is a model village and was built by Lever Brothers to accommodate workers in its soap factory (now part of Unilever); work commenced in 1888. The name is derived from Lever Brothers most popular brand of cleaning agent, Sunlight soap.
Gerry and The Pacemakers. "You'll Never Walk Alone".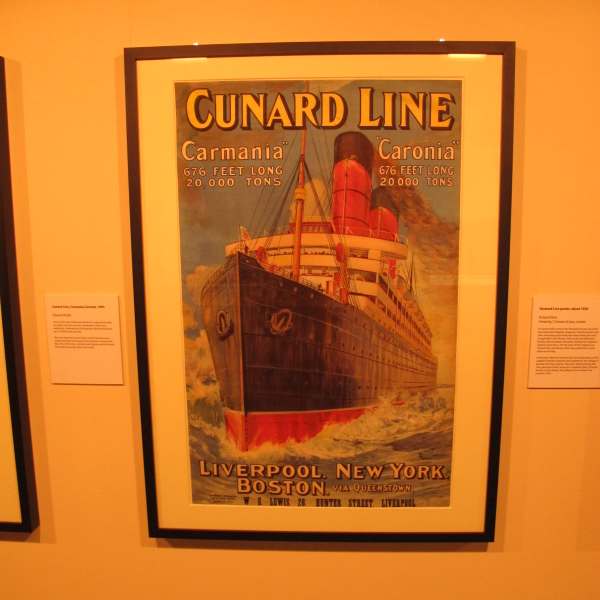 An afternoon at the Pictures.
Just think. An afternoon at the pictures, watching Sometimes Always Never, had brought all these memories flooding back. In bereavement, it's nice to know you have them. At Al-Anon the next day the topic was "gratitude". Members sharing that, despite their individual heartbreaks and struggles, they really were grateful. For Al-Anon and the love and friendship of its members. For the sunshine and the rain. For families and friends. For food on the table. For life itself.
PS.
Bobby: On 21 July 1969, at four o'Clock in the morning, I stood in the middle of Carshalton Grove, Sutton outside my first house. Everybody else was asleep, it would seem, for I was the only one there. I had watched the TV all night and here I was, looking at the moon thinking "there's two men standing up there". Undoubtedly, this was the most profound moment of my life. I remember now that my old friend Kate had bought me two sets of colour slides of Apollo 11 and Apollo 12 from the Daily Express. Being colour slides in boxes, they were easy to find. As was the old lightbox that hasn't been used for years. But still works. Here they are. When downloaded later this year they will a memorable blog.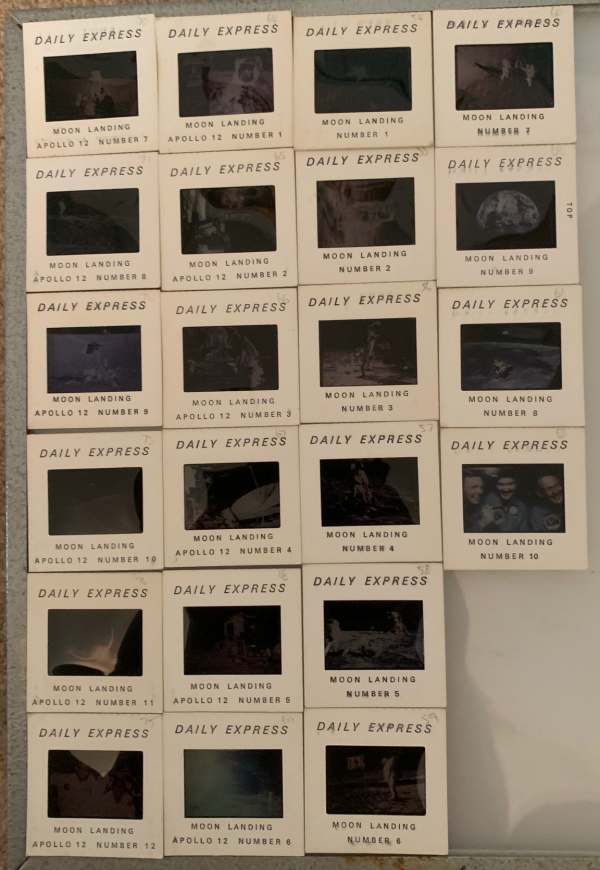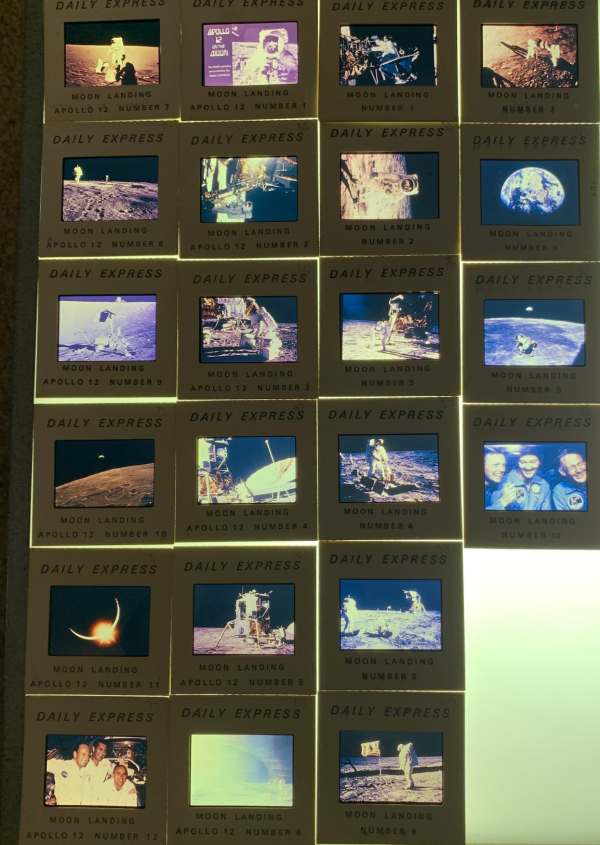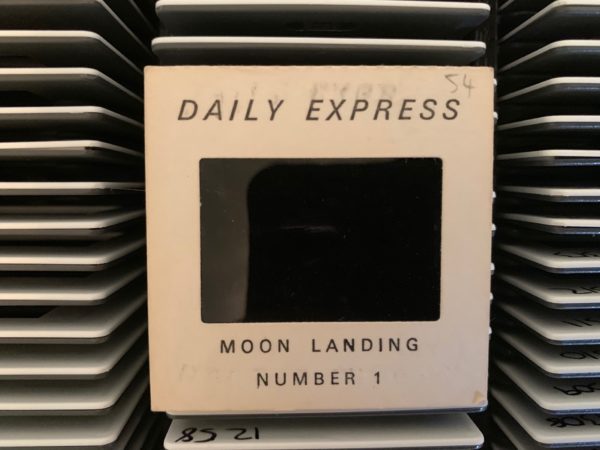 Lighting a Candle for Diddley.
---