Grumpy Bob
When the first lockdown came just over a year ago, the naturalist Chris Packham set up a Facebook group called… The Self-Isolating Bird Club.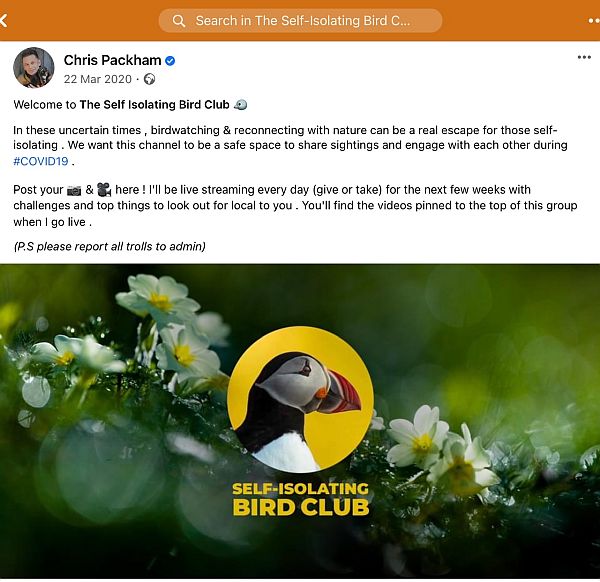 The membership has just gone over 62,000 from all over the world. Not surprisingly, it has attracted top photographers taking fantastic pictures of our avian friends. But equally, or perhaps more importantly, it has also attracted complete novices to a world they had not been tempted into before lockdown. This was Chris Packham's vision. A place for everyone to share their love of wildlife.
Blurred pictures of common birds are often posted – asking for identification. Members "flock" to offer advice. It really is liberating to find such a diversity of members who see the group as fun. Educational, of course. But essentially a breath of fresh air in a trouble world. Birds were the original driving force, but now anything in the natural history world may be posted. This from America.
But the current favourite for many is the daily post of Grumpy Bob. A different photograph and caption each morning attracts dozens of replies to a sweet little Robin. Albeit Grumpy.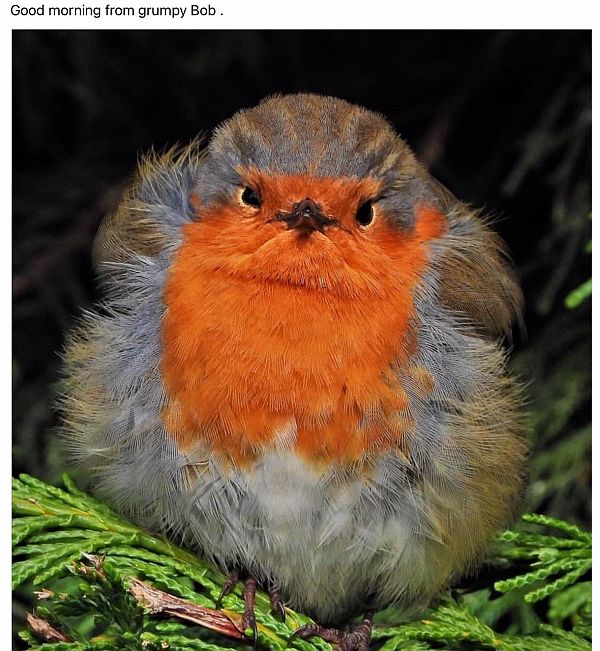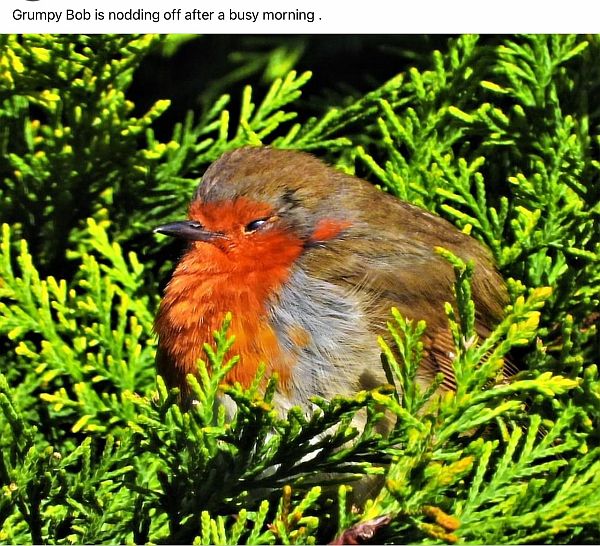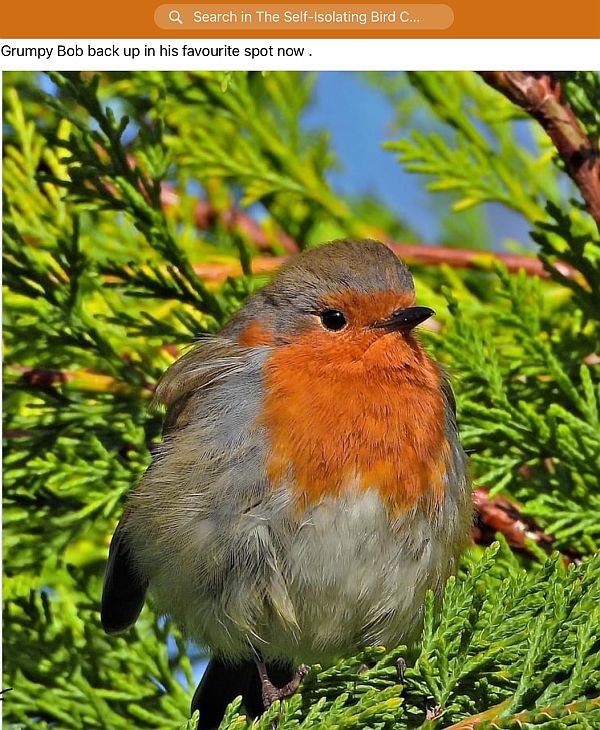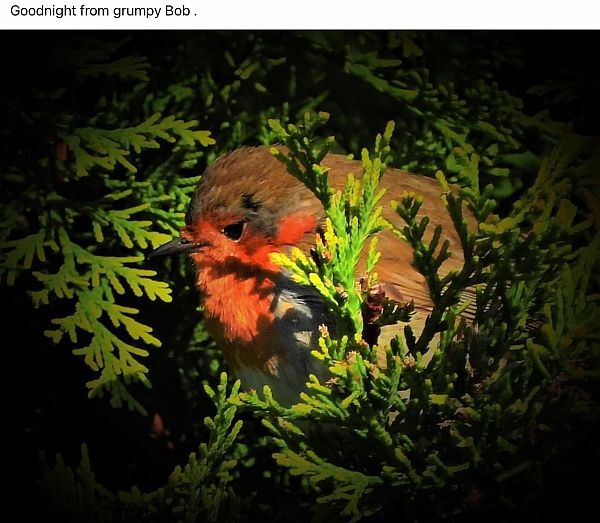 PS
Big Garden Birdwatch Results: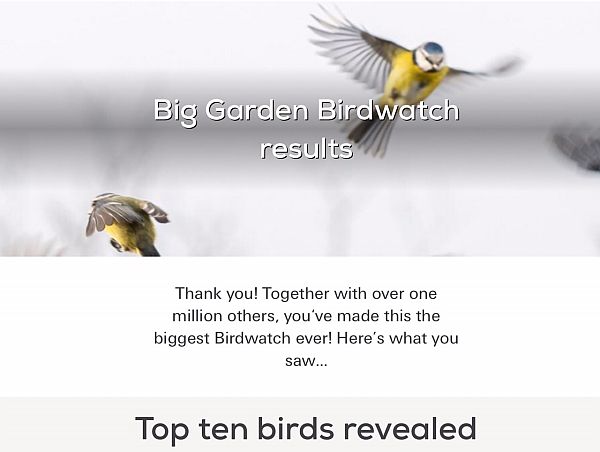 Lighting a Candle for Diddley
————-
---