The Strawberry Recording Studios.
Strawberry Studios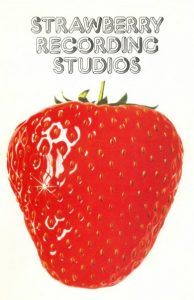 Back in January, we went to a football match at Meadowbank. The new state of the art stadium for Dorking Wanderers Football Club. It was a cup match, billed as the biggest game in their short history. A game against the relatively mighty Stockport County, from a higher league.
This story is not about football but, rather, the link between the two towns. A link leading to a story that has been on our "to do list" for a long time. The link described in the football programme was music and a pop group that became world famous back in the 1970s. 10cc. The link immortalised by Strawberry Recording Studios.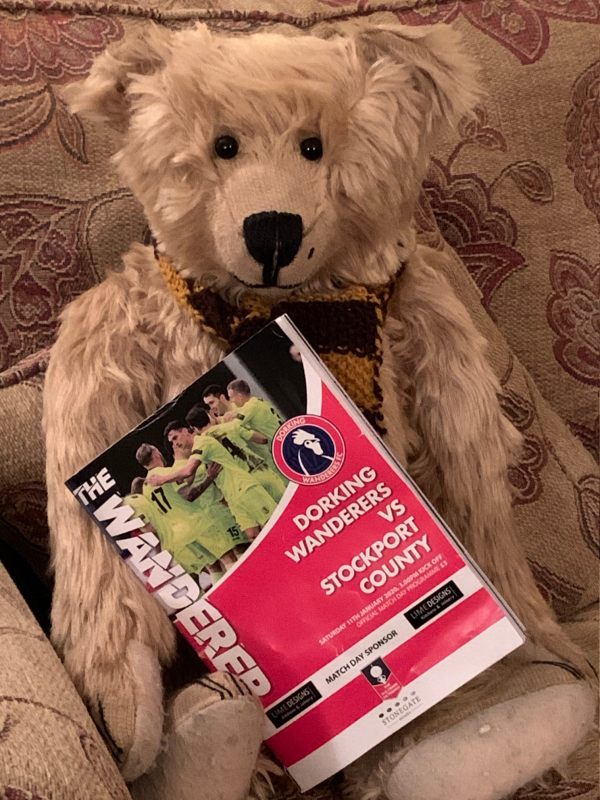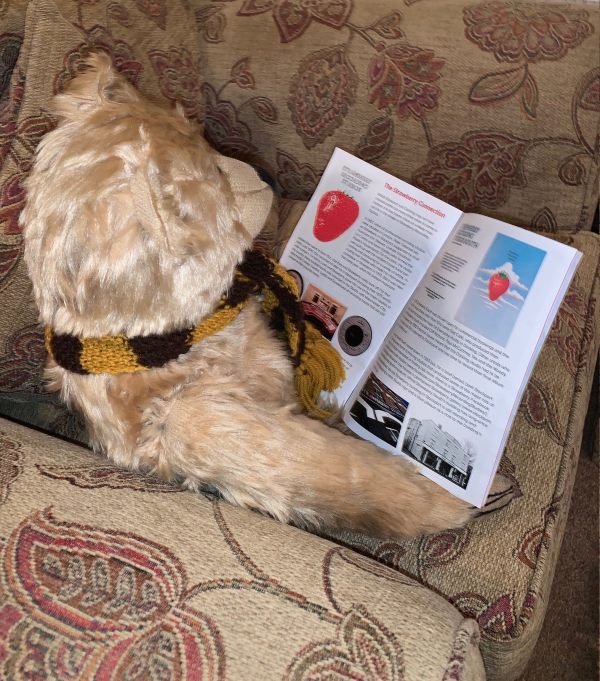 Back in 1967, it seemed that all recording studios were sited in London. Peter Tattershall set up Strawberry in Stockport, supported by four house musicians: Eric Stewart, Graham Gouldman, Lol Creme and Kevin Godley. The name coming from the Beatles song Strawberry Fields.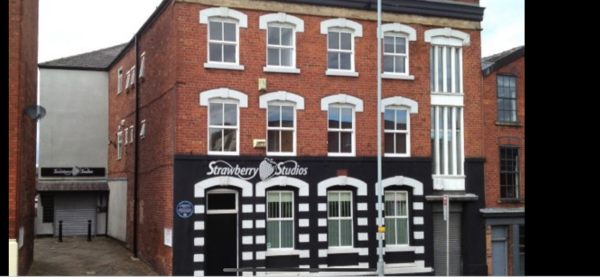 Strawberry Fields
At first, the studio produced music for a variety of artists, but finally made its name when Neil Sedaka made his comeback in recording "Solitaire" there in 1972.
Solitaire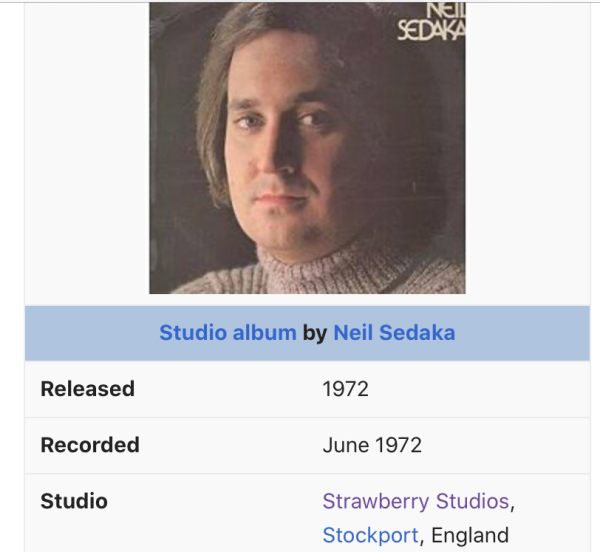 The house musicians used the success of the studio to eventually form their own band. A band that was to achieve worldwide fame with a string of hit records recorded in Stockport. The band became 10cc. The first and biggest No 1 being:
I'm not in Love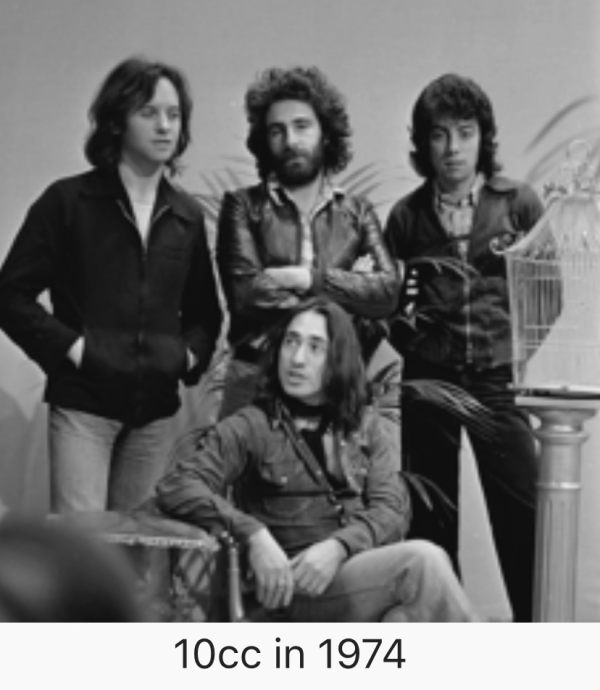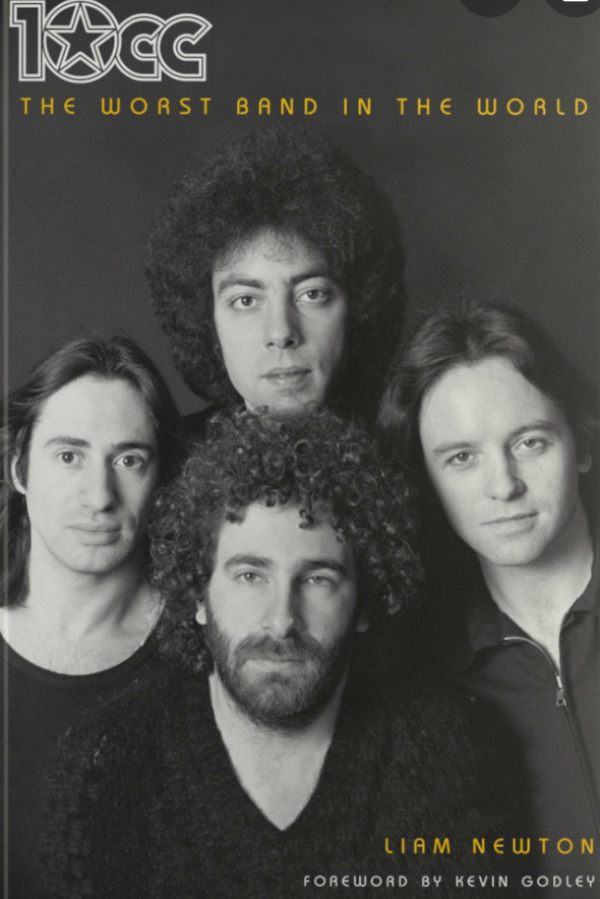 That success left Strawberry Recording Studios with a problem. The studio became so popular with visiting artistes that 10cc couldn't find the time they needed for their own work. By now, three of the four musicians were living in Surrey. They found an old dilapidated former cinema in Dorking and transformed it into a world class recording studio. And called it Strawberry Studio South.
In researching this story we found a picture of what had been originally the Pavilion Cinema and received many comments of memories from long ago when it was still operating.
"How lovely to see the photo of the Pavilion. Such a scruffy cinema, but where Geoff and I first met. I was seeing 'Fall of the House of Usher' with a schoolfriend. Her boyfriend met her and brought his mate Geoff… the rest is history."
"Whilst playing some 10cc yesterday, I remembered that my brother Bren and I both liked 10cc. We would go around 'Deceptive Bends', me on my Ariel Leader, Bren on his Beamer, onto the A24. They turned the old Pavilion Cinema in South Street Dorking into a recording studio. Strawberry Studio South. Now that site is apartments."
"The drummer, Stuart Tosh, lived in South Holmwood for a while." (Where Laurel Cottage is).
Of course, we have that magic word "cinema" again. So, the Technical Director has been doing some research of his own. Slightly miffed that he failed to find his own photograph of the cinema, he has at least found a couple of photographs of it in a later incarnation (see later). Little information seems to be available. It was built as an 800 seat cinema, opening on 26 March 1925. Although part of the Shipman & King circuit, it was operated by Dorking Regional Theatre Ltd. Records suggest that it closed on 14 April 1973. However, Bobby assures the Technical Director that by the time he arrived the year before it had already shut. Maybe someone reading this can shed more light on the subject. Interestingly, Gaumont Theatres opened their own cinema at the other end of town on 29 February 1938. At 1,290 seats, bigger than its older competitor. Unusually, however, a little over 6 month later it was acquired by Shipman & King, renaming it Embassy. They operated the two cinemas until both were closed – the Embassy also apparently on 14 April 1973, which may be where the confusion has crept in? The Embassy became a Kingdom Hall for Jehovah's Witnesses, until 1983 when the council purchased it to build offices, although after demolition it became a car park…
For us, this is where the story really begins. We moved to Dorking in 1972. By the late 70s Andrew, our son, was going to the local school. 10cc were now celebratories in the town. Even if nobody ever saw them.
At this point, we are delighted to introduce a guest contributor this week. The story of how Cliff Richard recorded there once was touched on briefly in this earlier blog. Here is the correct version from Bobby's son, Andrew. Just 12 at the time.
Andrew's Story
Picture the scene. A cold, wintry night in Dorking, and it's snowing too. My Mum had heard through the grapevine that Cliff Richard was recording at the local Strawberry Studios, owned by 10cc and famous for 'Deceptive Bends' being recorded there. On arrival at a nondescript doorway down a dark alley, she 'bravely' pushed me forward and I knocked. Madcap Kenny Everett, Britain's top comedy talent at the time, opened the door and was amused when I announced that my Mum was Cliff Richard's top fan.
He disappeared, leaving us in the snow, and a few minutes later Cliff arrived. He was charming, signed autographs and chatted with my Mum. It was all a bit surreal, as was watching Cliff singing 'Living Doll' on the Kenny Everett Show a few weeks later – the soundtrack had been recorded that snowy night at Strawberry Studios. Oh, and there's more. I mentioned the experience at school and it turned out my teacher's husband was chief sound engineer at the Studio – as a consequence my whole class got to tour Strawberry Studios a few weeks later. We also helped with a new recording of 'School's Out' by a local band – the Studio sound team came to our school in the holidays and recorded us crashing desk lids and noisily running down corridors!
And here is that clip of Cliff and Kenny from his show:
Many other famous musicians recorded in Dorking, including Paul McCartney, Stevie Wonder, the Moody Blues, Yes and Sad Café. 10cc recorded more albums in Dorking including, most famously, 'Deceptive Bends' that became (and still is) part of local folklore. The name coming from a road sign on the A24's notoriously dangerous Mickleham bends.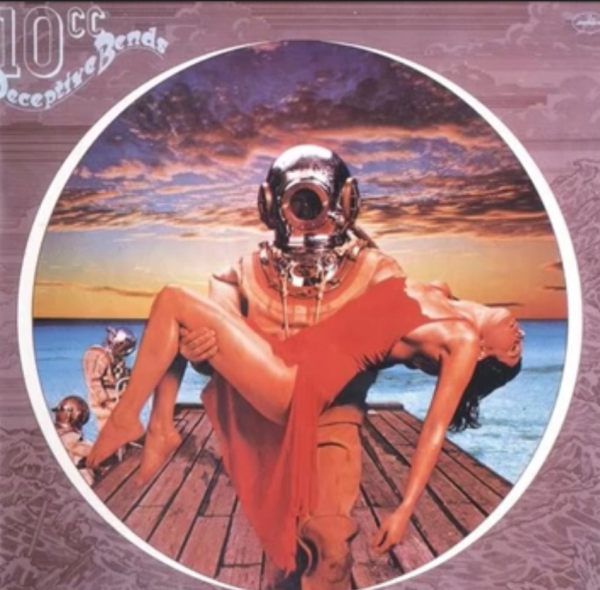 10ccs record covers were always innovative. The name 'Deceptive Bends' may well have come from a road sign. But the 'bends' in the picture refer, it is thought, to the 'bends' that divers can experience, or the curves of the young lady's body. From the album. "The Things we do for Love".
'Bloody Tourists' was another album recorded in Dorking which Bobby still has for the track the band immortalised that included 'From Dorking to Ocho Rios'.
Another famous track was "Dreadlock Holiday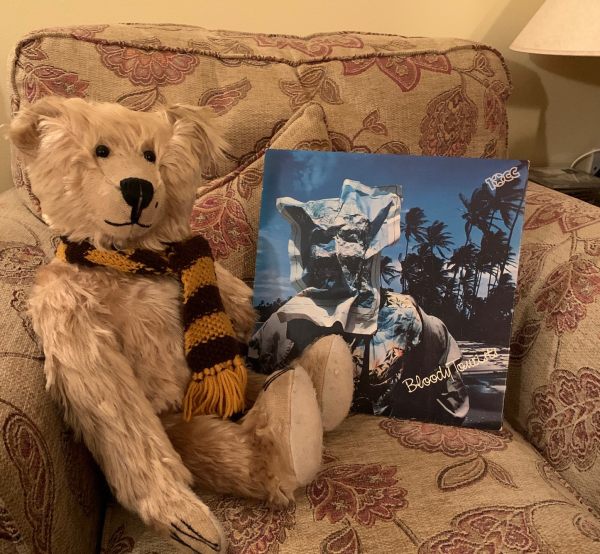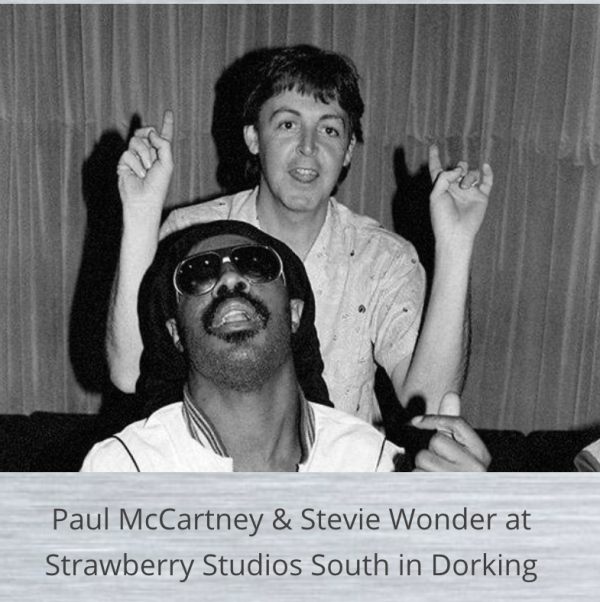 10cc are not forgotten by the older generation and are regularly played on programmes like Johnny Walker's Sounds of the Seventies on Radio 2. And they still tour, with only Graham Gouldman of the original line up now involved.
Strawberry Studios South closed after just four years and the band returned to Stockport. The old building became a builders merchants before final demolition and is unrecognisable now as residential housing.
Despite becoming a builders merchants, they hung onto the Strawberry sign. And you can see that backdoor, where Andrew and his Mum met Cliff and Kenny.
Below is a link to another photograph of the former Pavilion Cinema, here as "Coombe & Co" builders merchants.
Stockport Strawberry Recording Studios North closed in 1992, but the building survives, with due reference to its former use.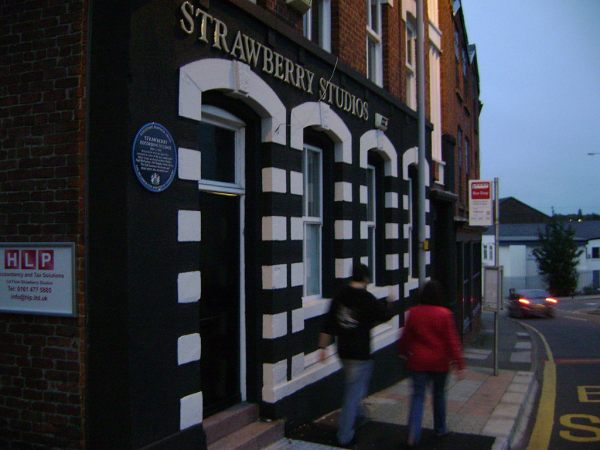 And here's one more 10cc track for the road.
I'm Mandy Fly Me
Lighting a Candle for Diddley.
Spring is on the way. Personified by the first Soleil D'Or narcissus direct from the Isles of Scilly. When we see them on sale, we look back to wonderful times on those islands. Beautiful scent. Just for a while. Diddley loved them in the bedroom.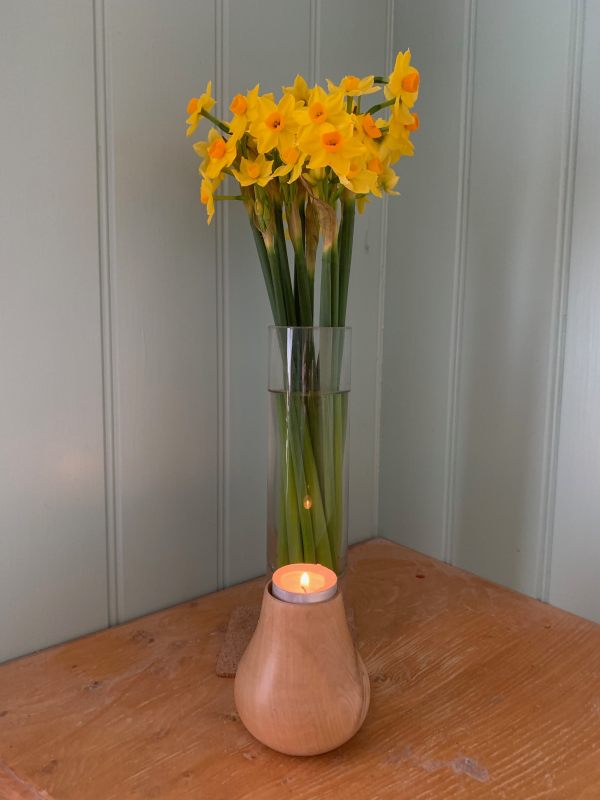 —————-
---