Rolls-Royce Young Designer Competition – The Results
The Results

Back in April, Andrew announced this very special competition.
The response was overwhelming. In all, over 5,000 entries from 80 countries. All online, by children using their imagination to dream up fantastical cars of the future. The winners in each category had their designs transformed by the Rolls-Royce design studio into dream-like creations. Some winners will get Rolls-Royce journeys to school with a friend. Here is the UK Winner.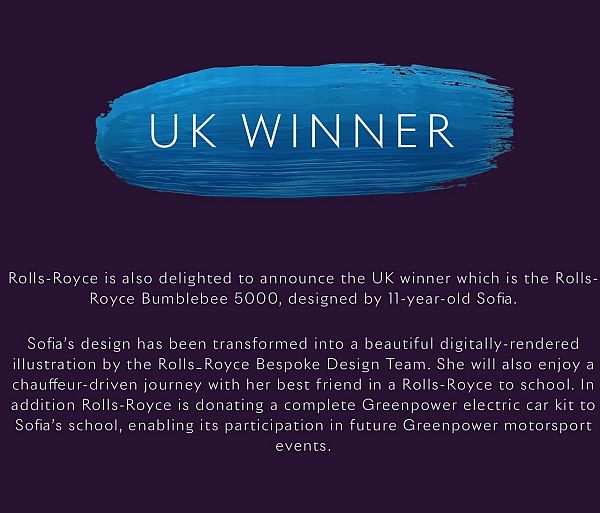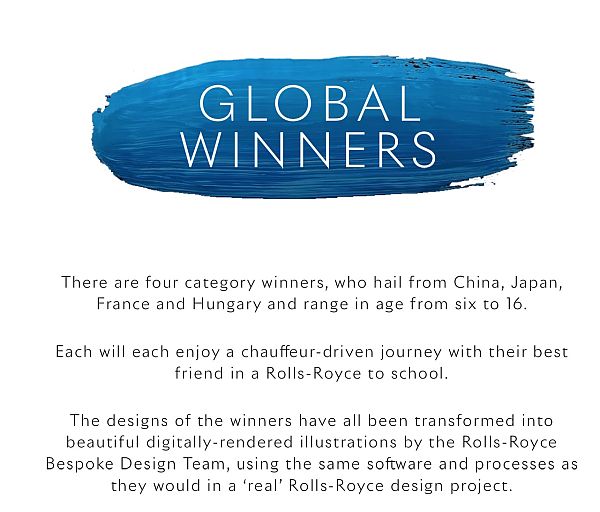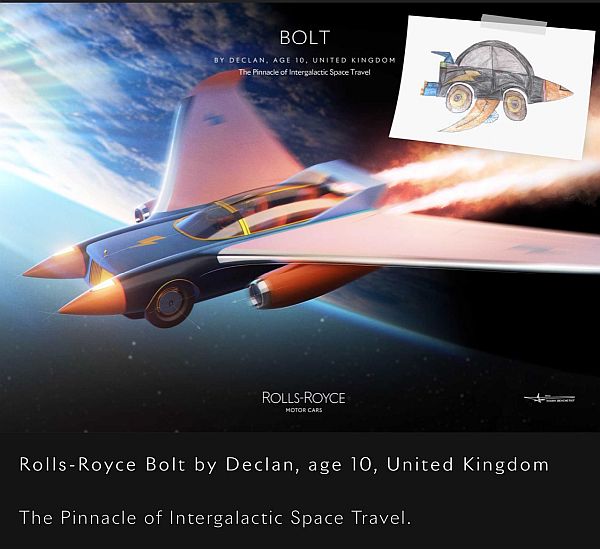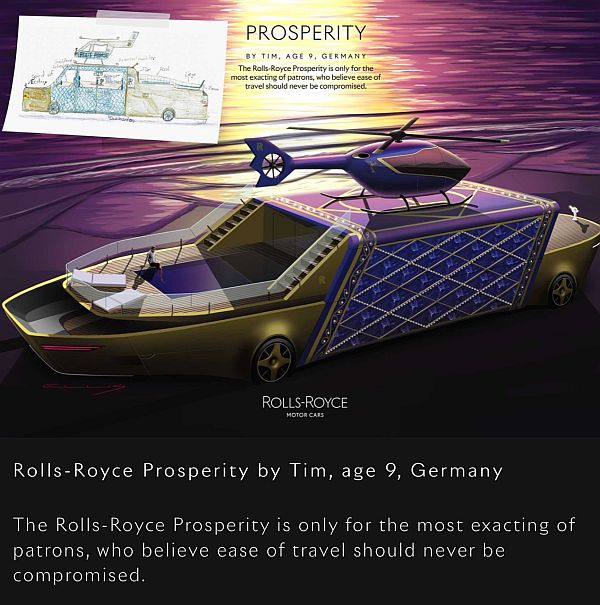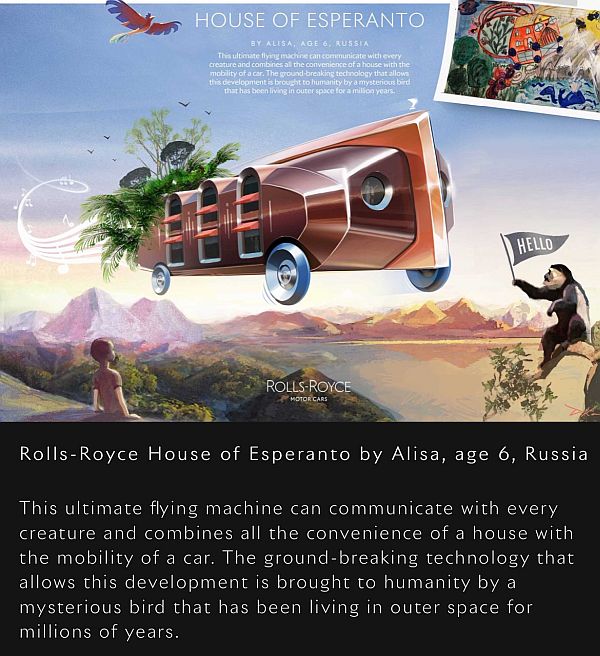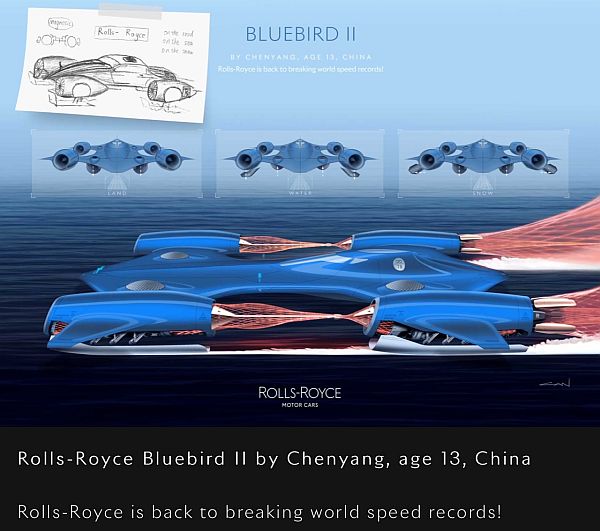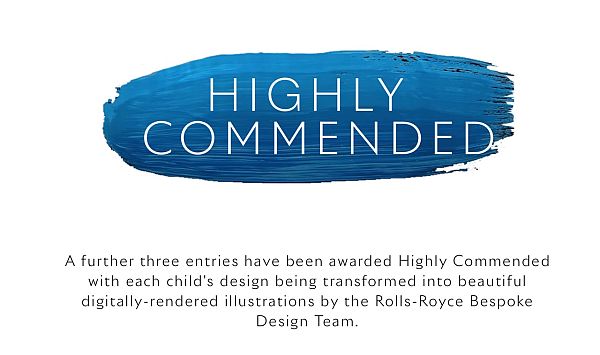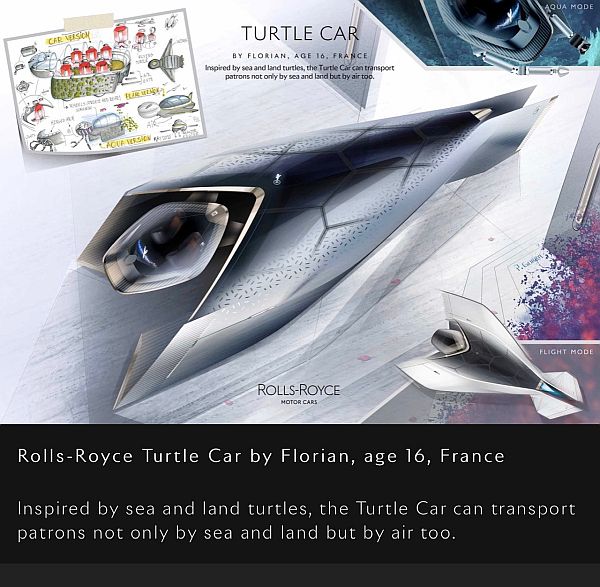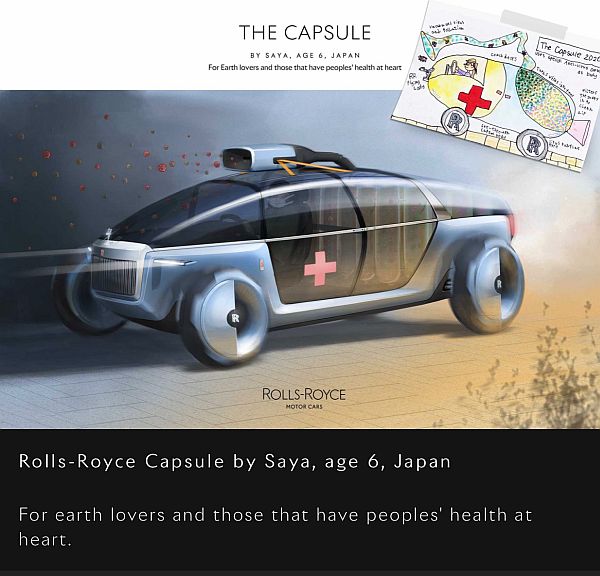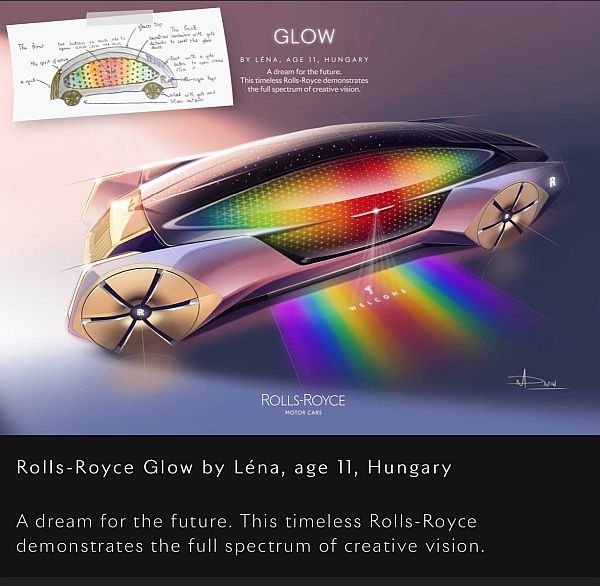 There are dozens of entries filling this category. We have chosen a few, but suggest you go to the competition website to view all the others, where you can click on each picture to get the story behind it.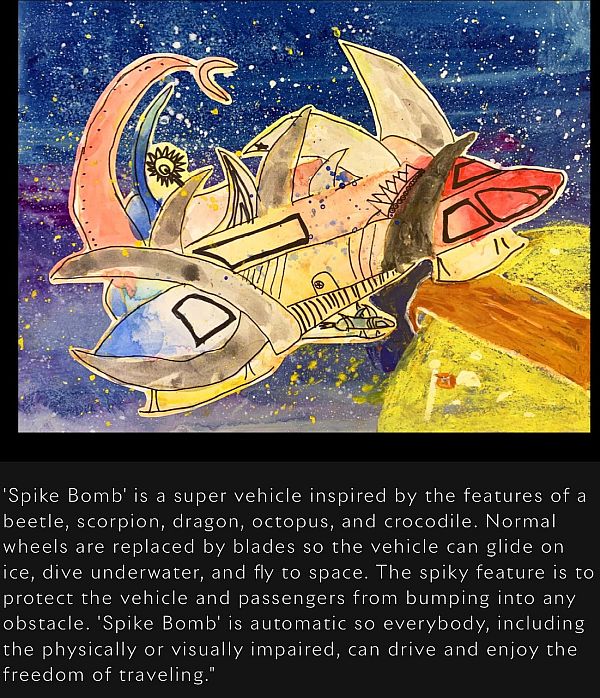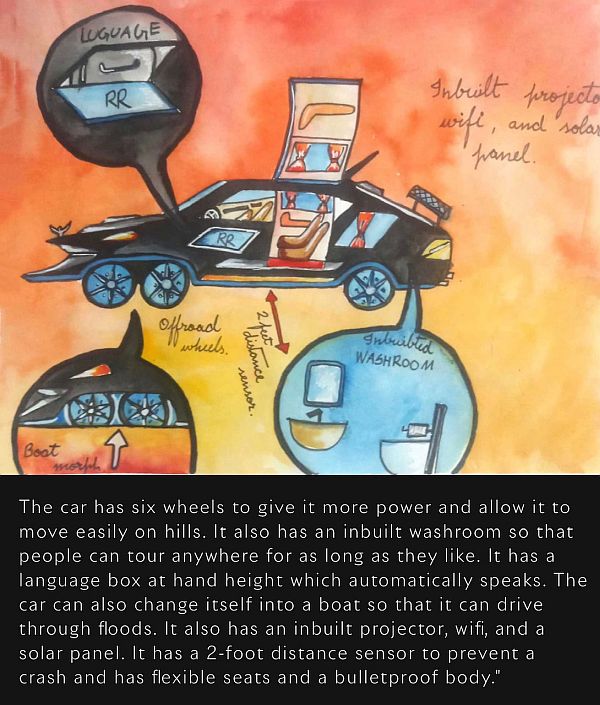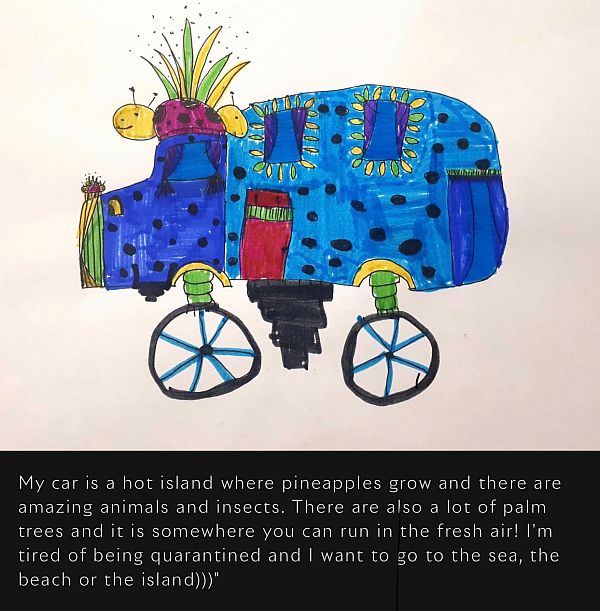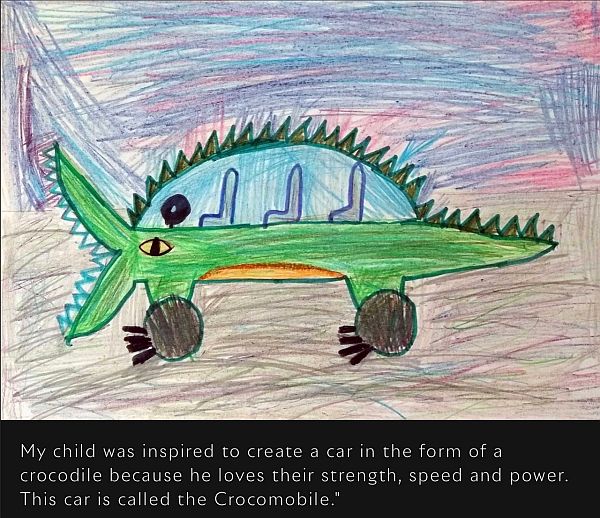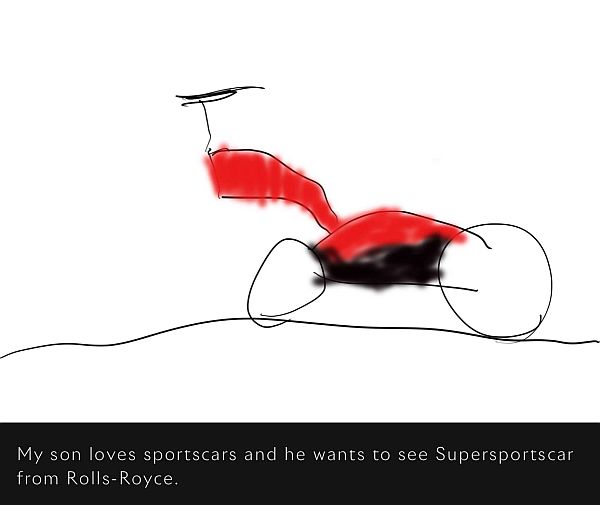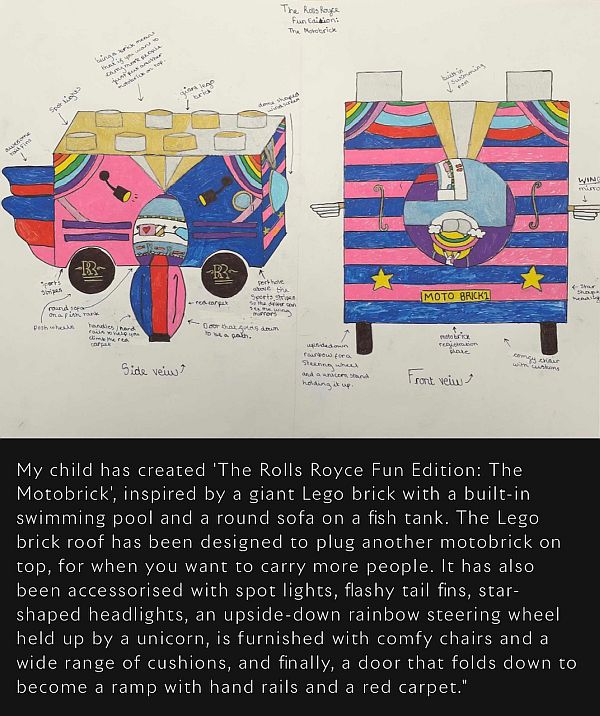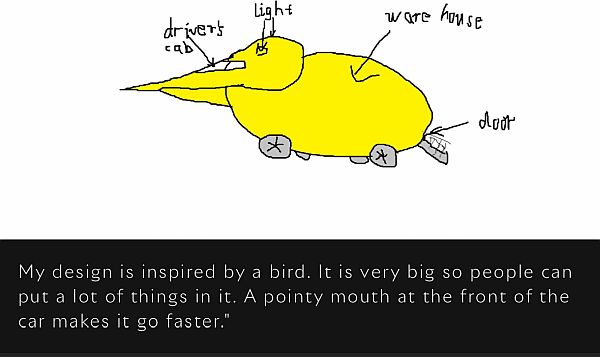 And then there were thousands who did not make the final selection, but are still in the competition archives. Representing the thrill of sending an entry to a competition that must be the first of its kind ever run by the makers of "The Best Car in the World".
Lighting a Candle for Diddley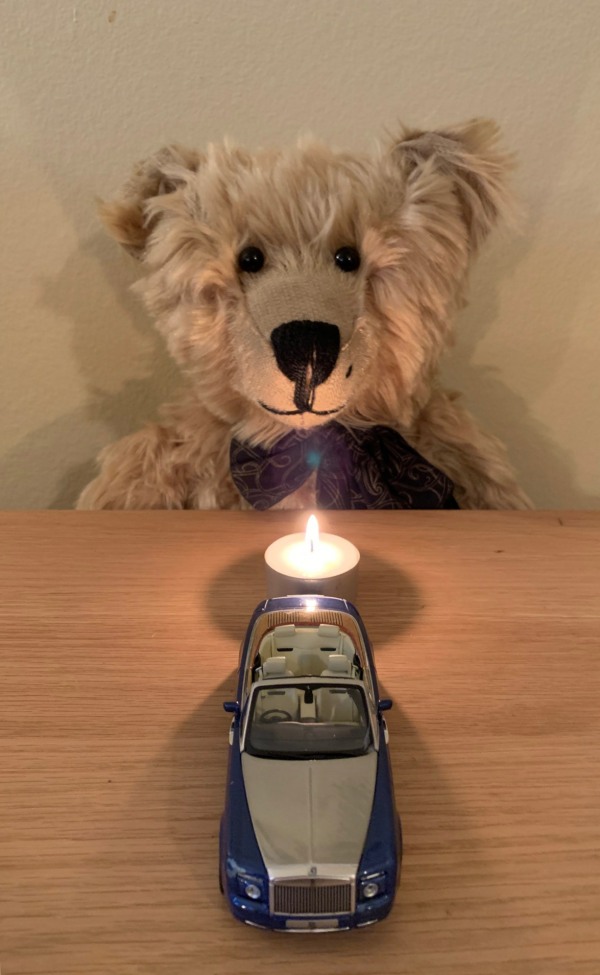 ---