The Elizabeth Line
You never took me
Bertie: "You never took me!"
Bobby: "Now look Bertie, I had no idea I was going to see the opening of the Elizabeth Line. I go to London every Tuesday for an Al-Anon meeting in Islington. This week I had arranged to meet Technical Director Tim on his canal boat. Hoping to solve a simple IT problem I had prevaricated over for weeks. But then I had chosen Farringdon as my station for Islington. A station steeped in history and the centre of the extraordinary building of the Elizabeth Line."
Bertie: "So you blew Tim out."
Bobby: "Well… in a way. But he knows me well enough now to put up with my idiosyncrasies."
Bertie: "Just tell the story and take me another day."
The Elizabeth Line Opening Day
Join at Farringdon. Pay contactless. Go to a few stations between Paddington and Abbey Wood, but don't go through the barriers. Take loads of pictures. Finally leave at Whitechapel. Walk up the High Street to Jack the Chipper for fish and chips. Go home. And read the history of the Underground in the Gentle Author's blog. See the foot of this story.
The Elizabeth Line
Farringdon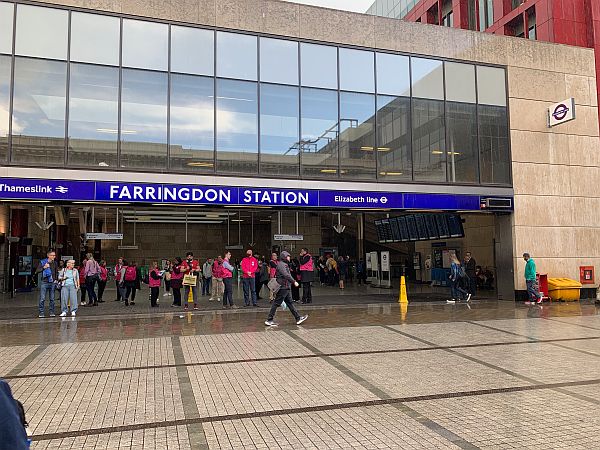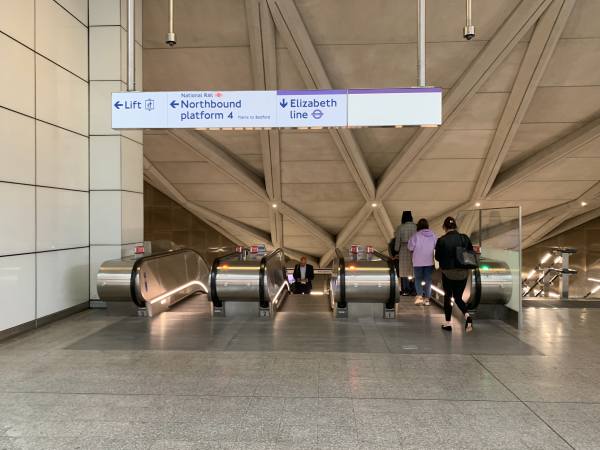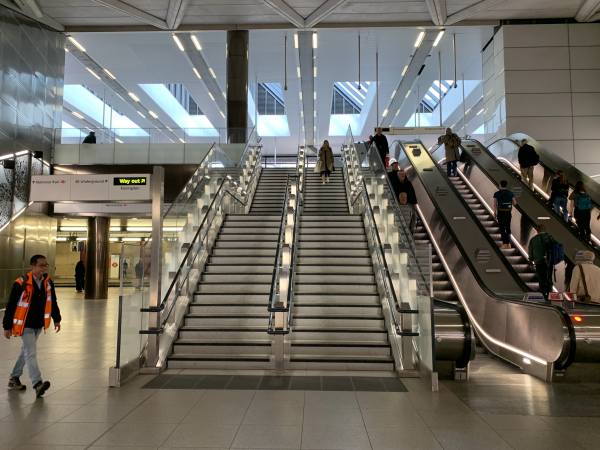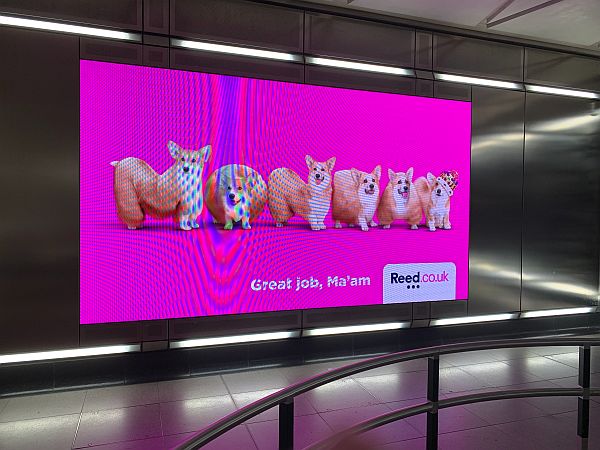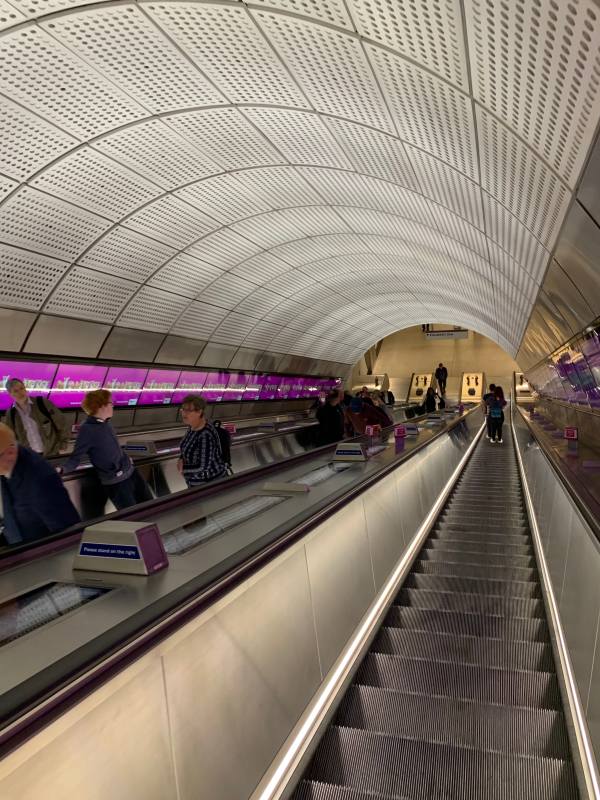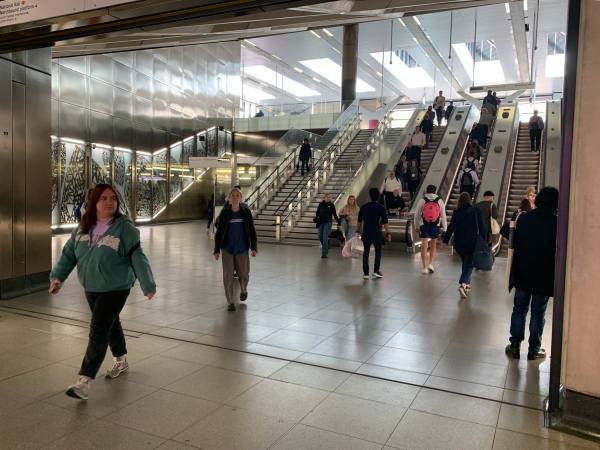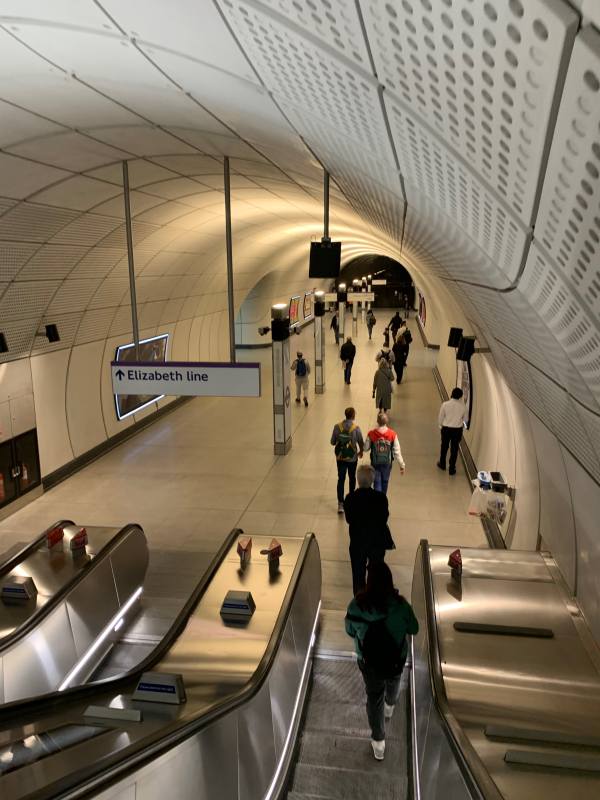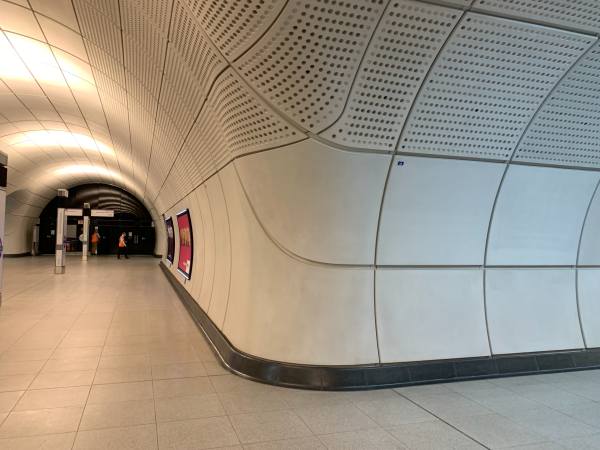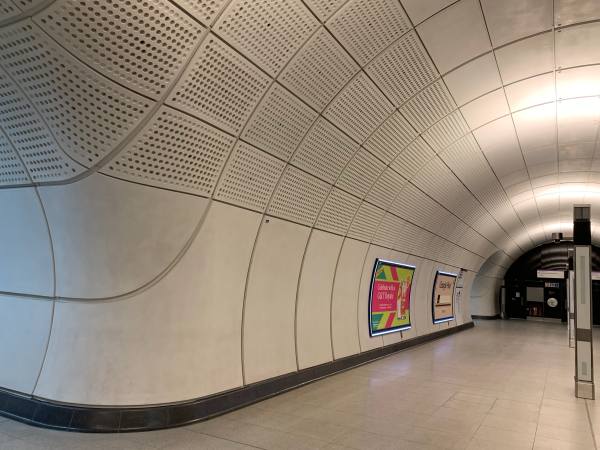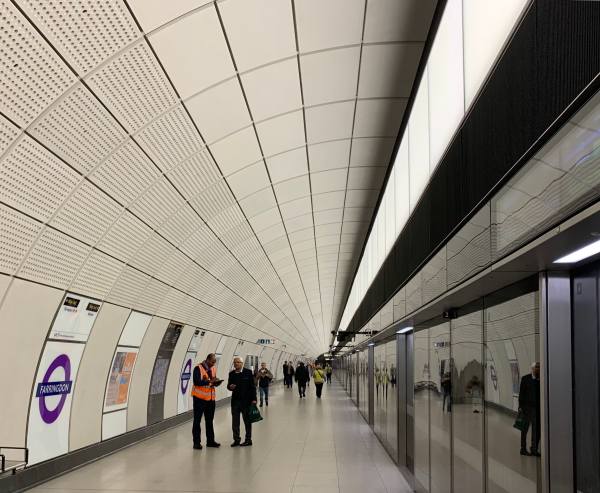 Tottenham Court Road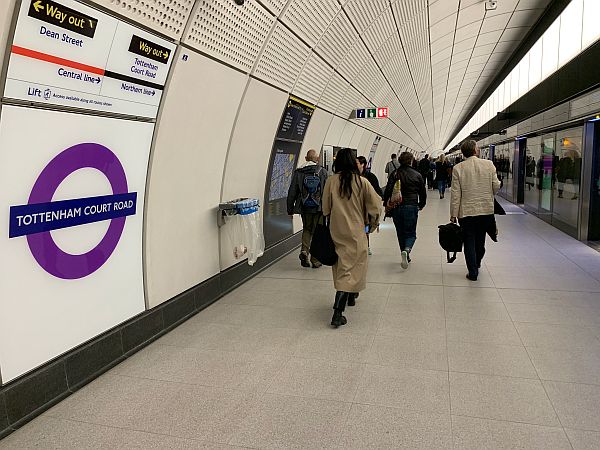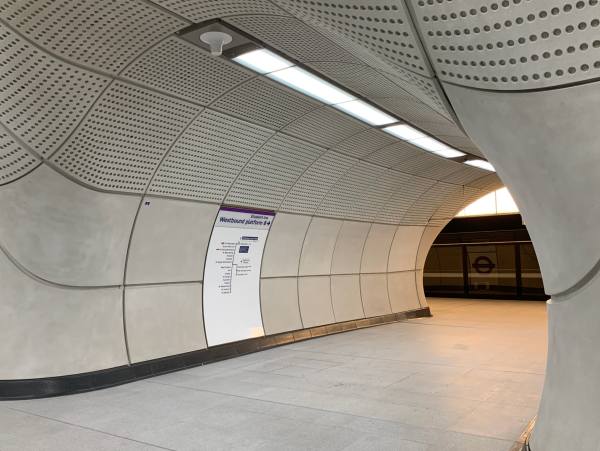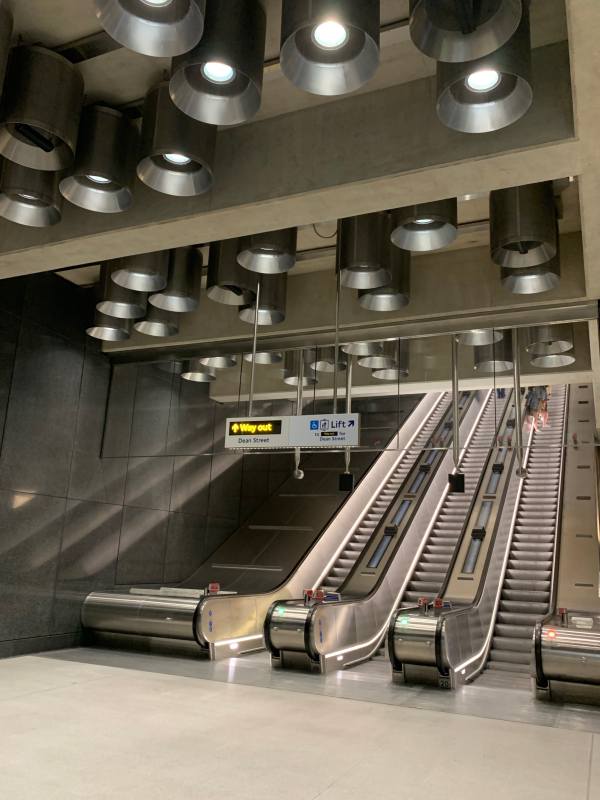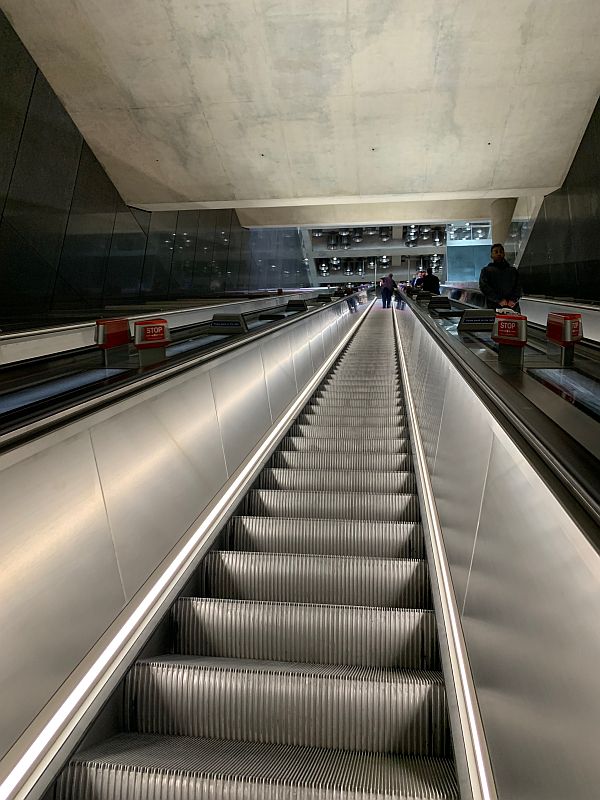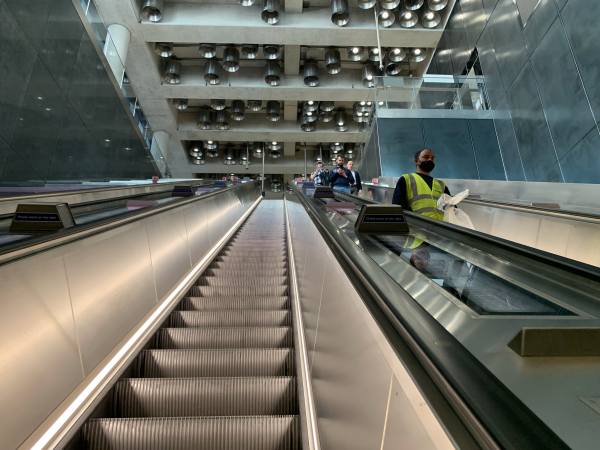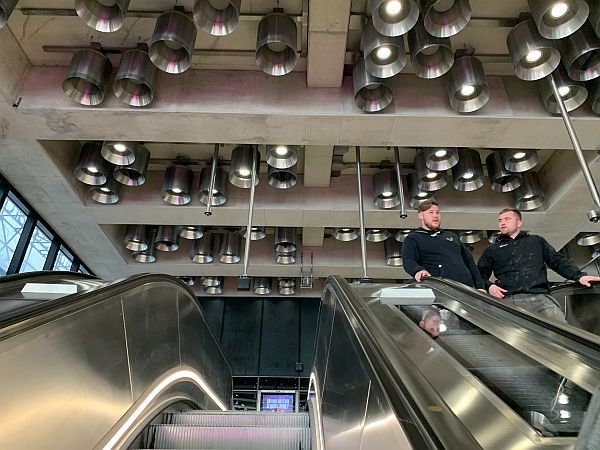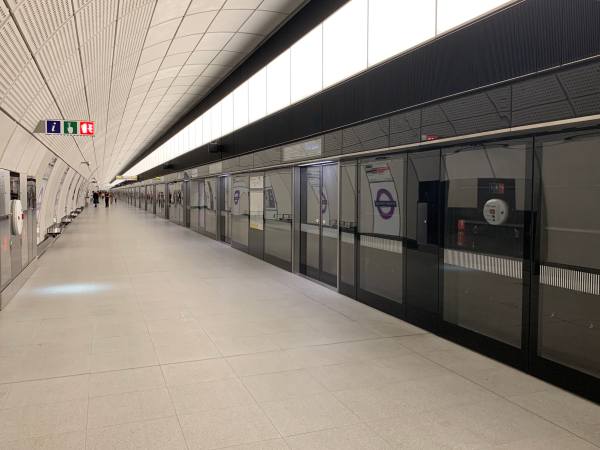 Paddington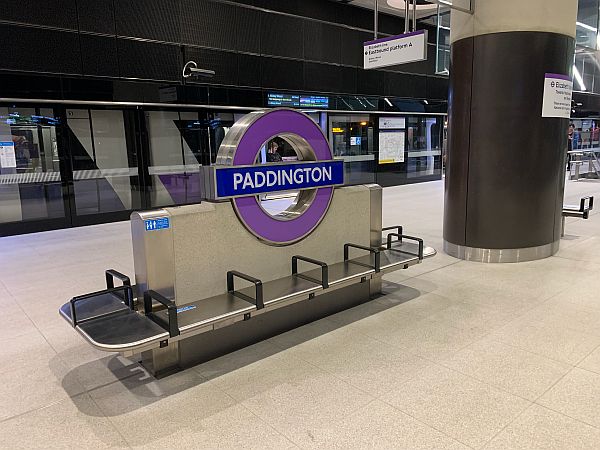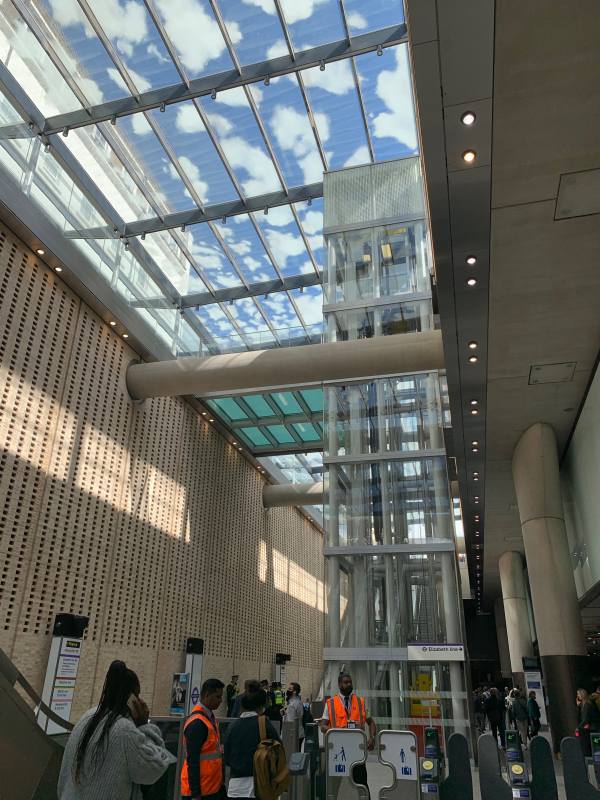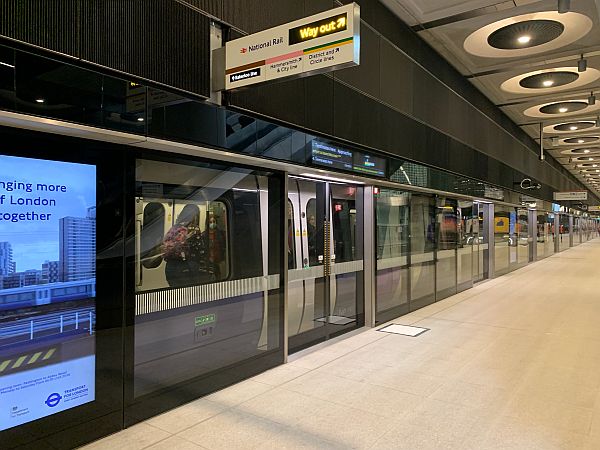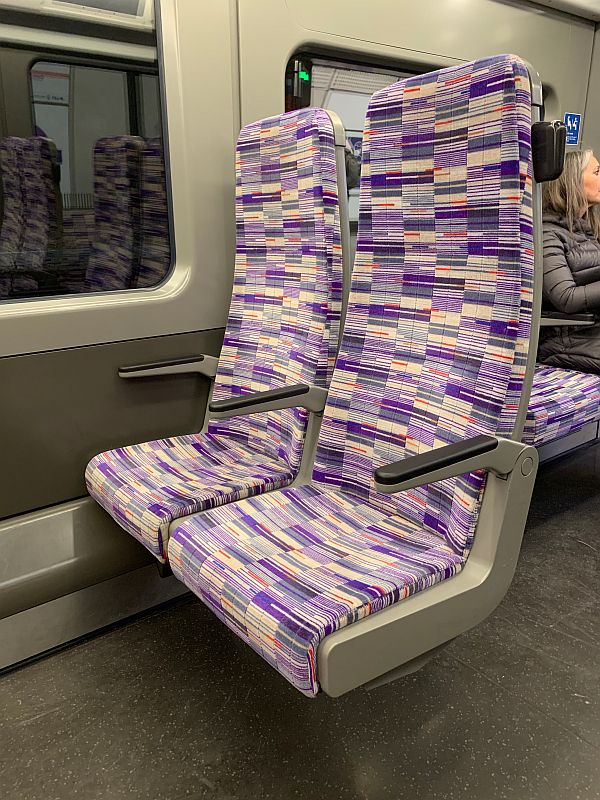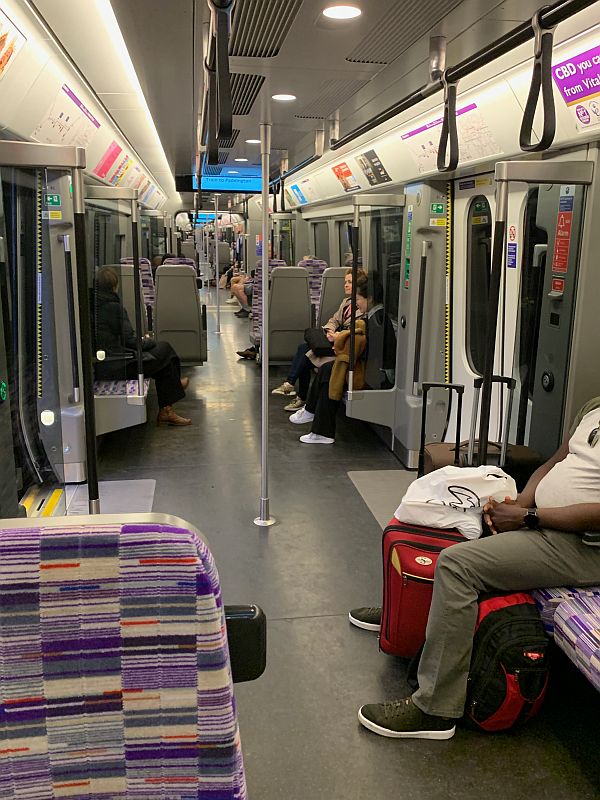 Liverpool Street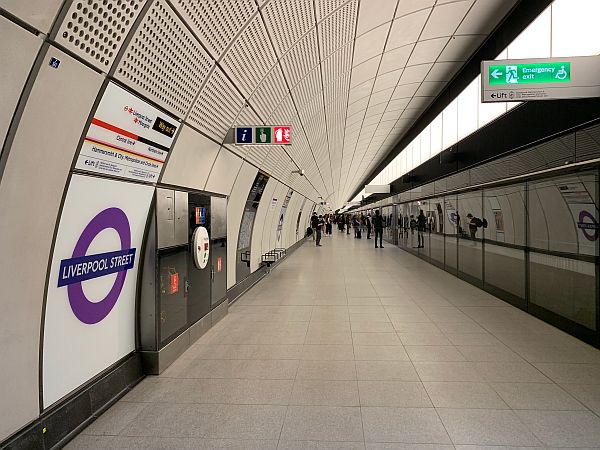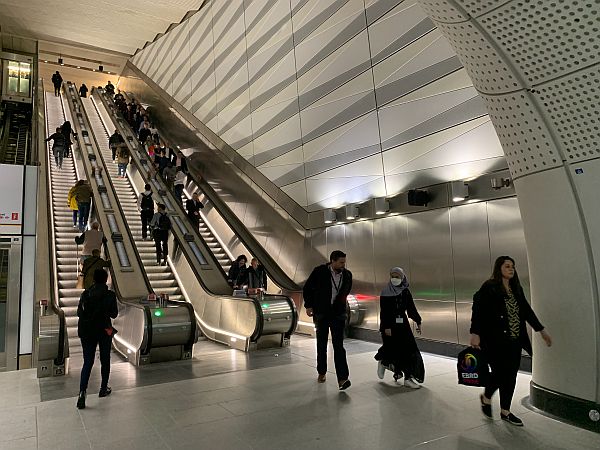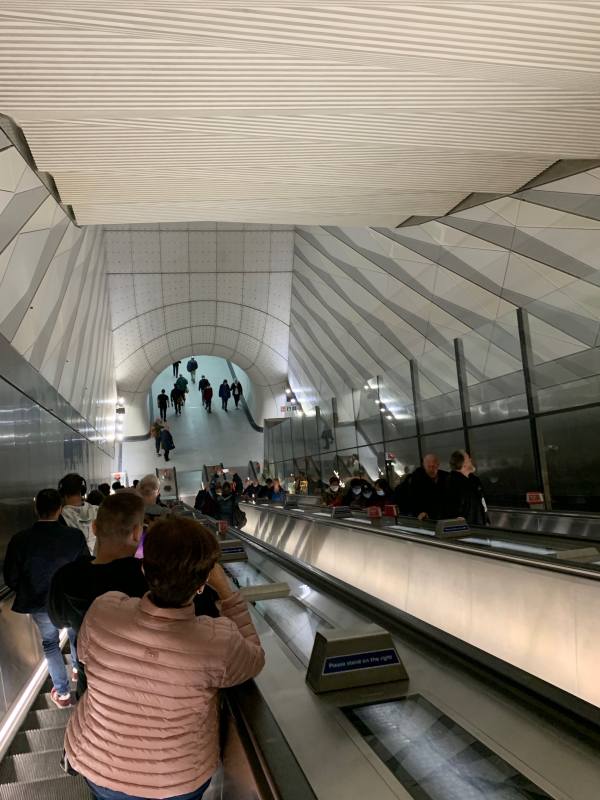 Abbey Wood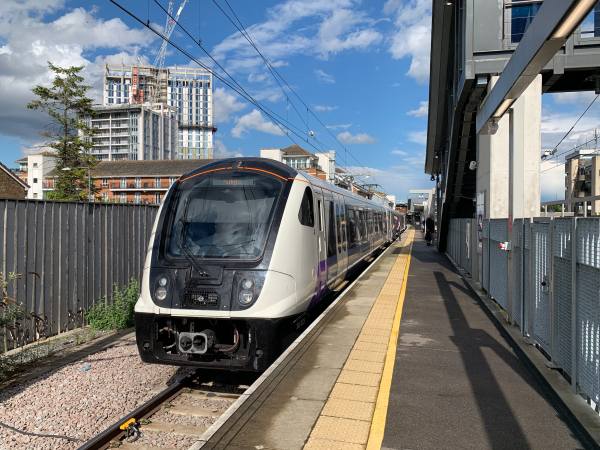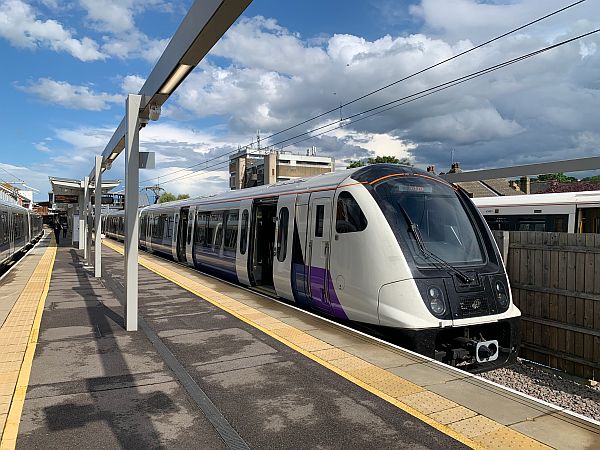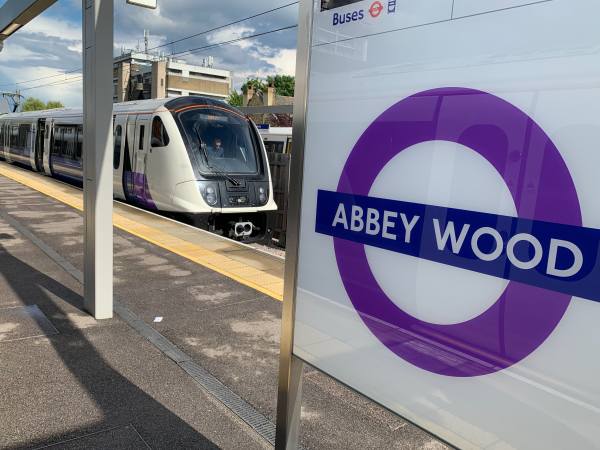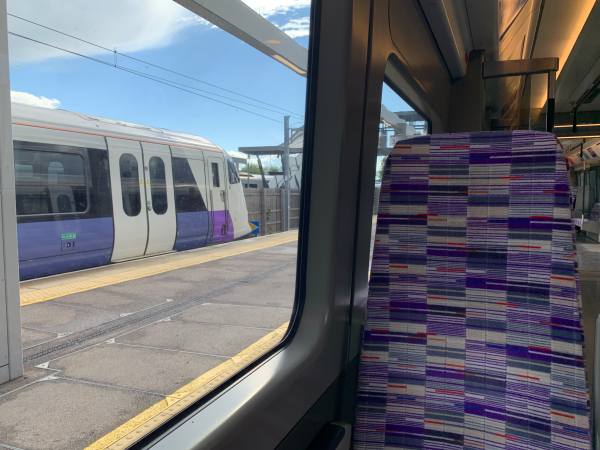 Whitechapel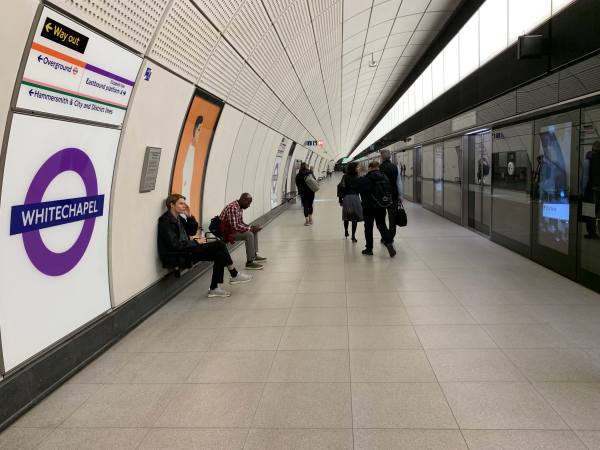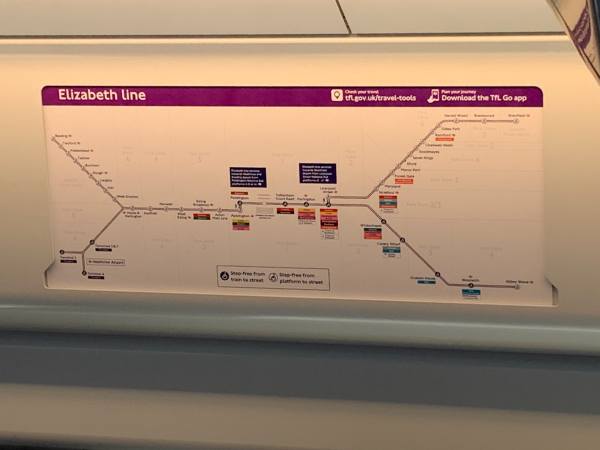 Back to the old world
One or two stations missed for another time.
Highly recommended reading Spitalfields Life on the Elizabeth Line.
PS
He did take me on it a week later. I liked it.
The only bear. A French lady, with a young child, asked: "Are you famous?" I said "Probably. In bear circles"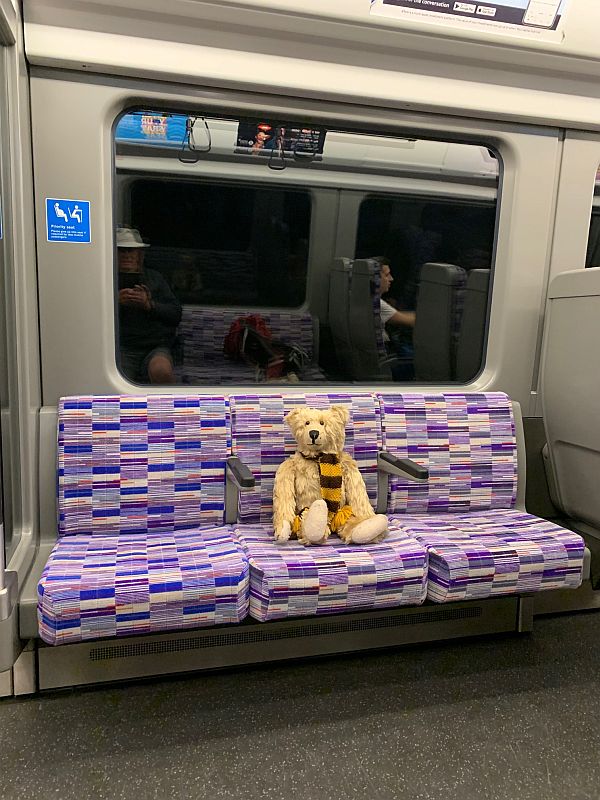 Lighting a Candle for Diddley and Us
————
---